Working from home?
Don't forget about the most important equipment in your arsenal
Click here to know more
Instagram has launched another highly anticipated feature that lets you post up to 10 images or videos in a single post in the form of a swipeable carousel. While this feature has been hinted at for a while, starting yesterday it will be rolling out on Android and iOS over the next few weeks. To understand what you can do with it, think about the multi-image advertisements that you could see on Instagram - this feature has been available to advertisers since early 2015.
Creating these posts is very simple. When you tap the button to create a new post and are taken to the standard Gallery image selection screen, you will notice a new icon on the bottom right of the image preview. Tapping that icon will let you select up to ten photos or videos from your gallery before you hit 'Next'. Keep in mind that these can be any videos and photos that are in your gallery, even the Boomerang and Hyperlapse clips that you might have saved earlier.
The order of the images is also in your hands, as you can move them around with a simple tap and hold gesture, after which you can drag and drop the image to your desired position. And when it comes to filters, which are a quintessential part of every Instagram post, you can either apply a single filter to all of them from this screen or tap on individual images or videos to apply filters separately.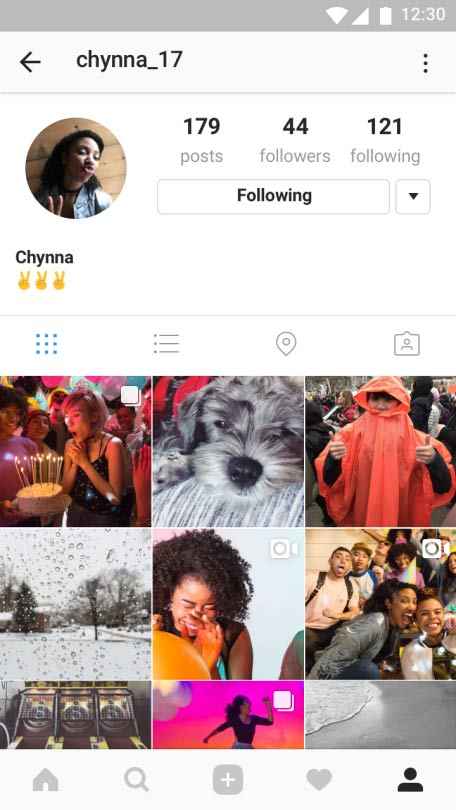 The profile highlights multi-image posts with the double-box icon on them
As of now, comments, likes and the caption apply to the entire slideshow-like post. However, you can still tag Instagram profiles in individual photos and videos. With this feature, Instagram aims to become better at telling a story than providing 'just the highlights', which was the main motivation behind Instagram Stories, as told to TechCrunch by Instagram CEO Kevin Systrom.
While Instagram Stories, something they've admitted to having copied from Snapchat, was one step towards making the platform more user-friendly, this feature takes it another step further. Instagram has come a long way from being the place where you posted the near perfect picture once in a blue moon. Now, according to the official blog post announcing the feature, you can "Share your favourite moments of your best friend's surprise birthday party, from setting up to when they walk through the door. Or create a step-by-step cake recipe that people can always find on your profile." And all of that without bombarding your followers and their feeds with similar posts.
While the sponsored posts had this feature earlier, now they can post 10 images, up from the 5 that they could do earlier. Also, this could normalise people into the swiping behaviour leading to increased interaction with these ads. Another long term effect that this might have is to convince people to tell stories without Stories. So much for Snapchat, eh? In the end, though, it is the user who gets to have all the fun.