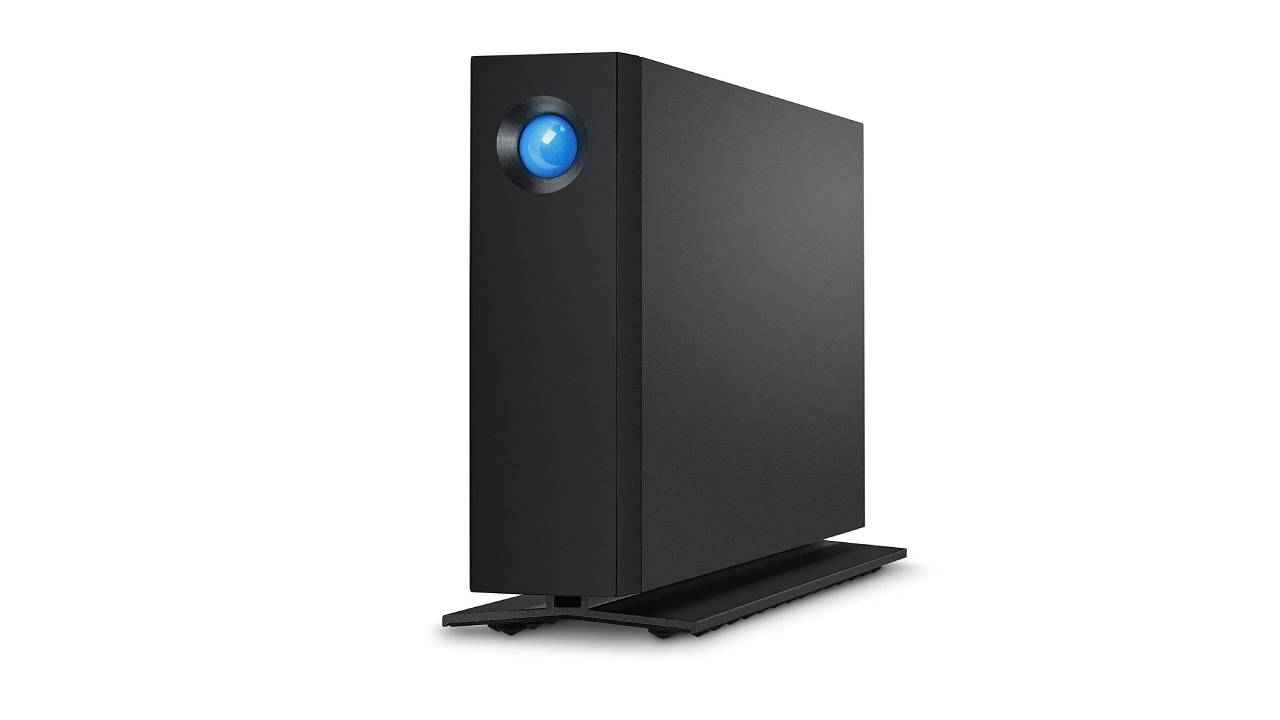 With our increasingly digital life, storage space is becoming more and more critical. Sometimes, the onboard storage on personal computers might just not be enough to store all the media and data we accumulate. That is especially true for professionals working in creative fields. External hard drives in large capacities solve that problem by connecting to a PC via USB and seamlessly expanding the available storage space. Here are some options available on Amazon chosen based on their specs and features.
Western Digital My Book 8TB External Hard Drive 3.0 USB
Western Digital has carved a name for itself as a forerunner in the external storage world and their large capacity My Books have a near-cult following. Featuring an exciting half and half design of plain and corrugated, the Western Digital My Book is a small, compact external hard drive that tucks away easily. Measuring just 17.1 x 13.9 x 4.9cm, it takes up very little valuable desk space. It connects over a USB 3.0 interface while also being backwards compatible with USB 2.0 and features specialised WD Backup software for Windows. What's more, it's compatible with Time Machine for macOS, so you can rest assured with the knowledge that no matter what your platform, your data is backed up safely with hardware-based 256 bit AES encryption. If extra space is what you need and you do not want to compromise, the Western Digital My Book has got you covered.
Adata HM800 8TB 3.5" External Hard Drive
The Adata HM800 offers a straightforward backup solution with a couple of tricks up its sleeve. The oblong case comes in at a 177.3 x 117 x 34 mm and features attractive ribbed side panels. A button near the back of the case automatically backs up all your data at a touch while the proprietary TurboHDD algorithm coupled with the USB 3.2 Gen 1 interface offers blazing-fast transfers. It can also be used with gaming consoles like the Sony PlayStation 4 and the Microsoft Xbox One to store large game files that can be accessed natively. 256-bit hardware-based AES encryption ensures that your data is secure and the three-year warranty is just icing on the cake. If you're looking for a device to serve as your primary backup, the Adata HM800 is a great purchase.
Seagate Backup Plus Hub 8 TB External Hard Drive Desktop HDD – USB 3.0
The Seagate Backup Plus Hub is a versatile external storage device that does more than just backup your data. The two USB ports on the front of the enclosure work as fully functioning, powered USB hubs meaning that you can plug almost any device you like into them. Get even more storage space by plugging in more external hard drives, charge your phone, or use it to plug your peripherals like your keyboard and mouse into – the choice is yours. Using the downloadable NTFS driver from Seagate's website, you can use the external drive interchangeably between Windows and macOS without even needing to reformat. The simple drag and drop functionality to back up makes this drive very easy to use. In contrast, the free two months of Adobe Photography CC Subscription make it a very compelling value proposition. If the efficiency in getting devices that serve more than one purpose is something you have a liking for, the Seagate Backup Plus Hub is worth consideration.
LaCie d2 Professional 8TB External Hard Drive Portable Desktop HDD
The LaCie d2 Professional is a stark and clean looking external hard drive that promises speedy transfers. While it comes with a USB 3.0 cable as a standard, there is also an included Thunderbolt 3 cable that connects over USB Type C which promises speeds of up to 240 Mbps. The aluminium enclosure helps to eliminate any unwanted vibrations from the Barracuda Pro Enterprise disk drives on the inside while the slightly large dimensions – 18.8 x 6 x 13 cm, ensure that it serves as a great decor piece on your desk as well. The five-year limited warranty that comes with complimentary data recovery services helps instil a great deal of confidence. If you are looking for a premium external storage solution and require fast transfer speeds and bandwidth, the LaCie d2 Professional is a great choice.