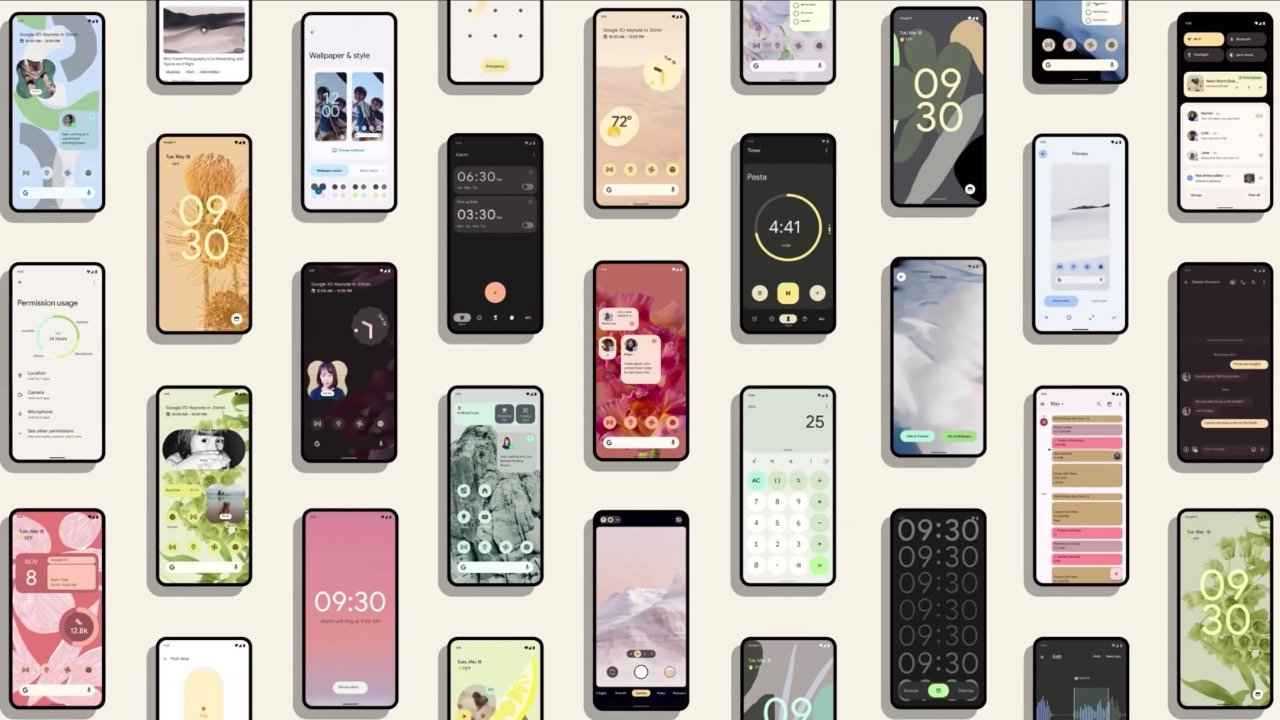 HIGHLIGHTS
Google announces redesigned Android 12 with Material You

Google Chrome will now detect passwords exposed in security breaches

Google reveals new features for Maps and Photos
Google has kicked off the I/O 2021, its annual developer's conference with several announcements such as the Android 12 Beta, new features to Photos, Maps, revamped WearOS and more. Moreover, the company also showcased its recent breakthroughs in AI technologies like LaMDA and MUM which advances the way machine learning understands and processes information and conversation. Here is everything Google announced during the opening day of the Google I/O 2021.
Redesigned Android 12 with Material You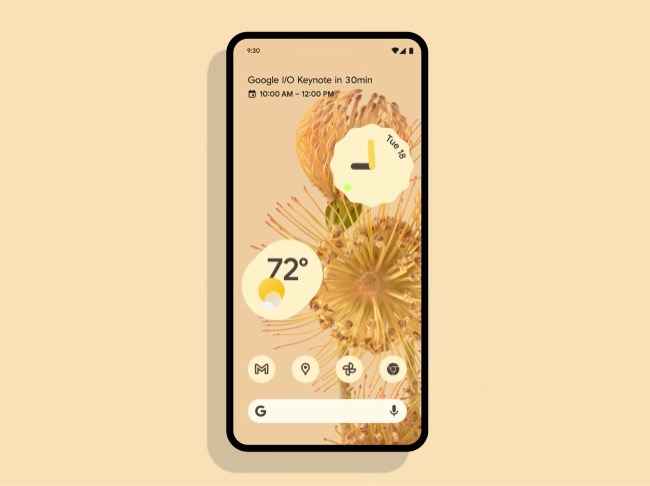 A major design overhaul is going to be one of the highlights of the Android 12 which will launch later this year. Google says that the Android 12 is more expressive, dynamic and personal than the previous generations. The upcoming Android 12 will let users customize the system's colour palette and bring in new widgets as well.
Some very little but distinctive changes include the colour extraction feature, in it, the system will automatically choose a colour profile based on your wallpaper. These will be applied across the system in the notification shade, lock screen, volume controls, widgets and more.
Google calls this Material You which is an extension of the Material Design it introduced back in 2014. The Android 12 builds on that with smooth motions, animations and an overall fluid interface. Google also claims that there have been performance-level improvements done as well which reduces the CPU time for system services by upto 22 percent and brings down the big core usage by 15 percent.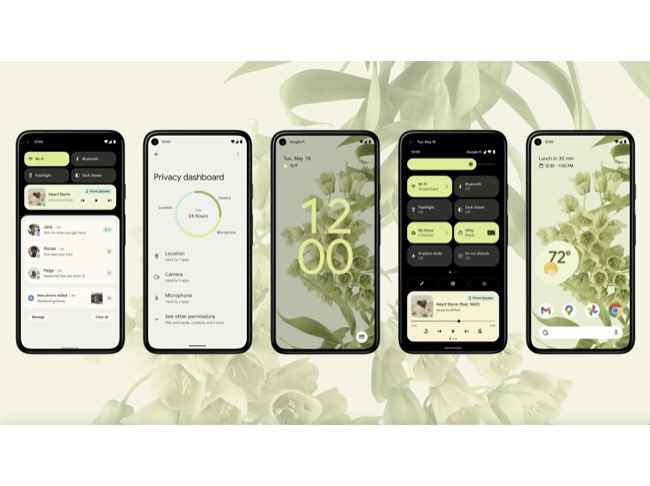 The notification area and quick settings menu have been redesigned completely with big icons that expand dynamically. There are some new controls added to the Quick Settings menu including Google Pay and Home control toggles. The power button functionality has also been extended and now users can long-press the power button to activate Google Assistant.
The upcoming Android 12 also provides more control to users for apps using data and accessing personal information. There is a new Privacy dashboard that gives a detailed overview of what data is being accessed by apps and how often. The users can also choose to revoke app permissions from the dashboard.
In Android 12, an indicator will pop up whenever an app is using your phone's camera or microphone. Additionally, there is a dedicated control toggle for disabling the microphone and camera access completely. The new privacy controls will also let users allow approximate location permission to apps instead of a precise location.
Google is also introducing Android Private Compute Core with Android 12 that helps in keeping user data secure and private. Features like Live Caption, Now Playing and Smart Reply are all processed on-device and is isolated from the network.
Fix compromised passwords from Google Chrome
Google Chrome will now alert users whenever it detects that a saved password has been compromised and will help them change it quickly. The feature will be offered on supported websites and users will see a "Change Password" button whenever Chrome detects a breach.
Google is also making it simpler to change the password as Chrome will navigate automatically to the website for changing your password. The automated password change feature is gradually rolling out to Chrome on Android and will become available on more websites and countries soon.
App features update
Google also announced feature updates to apps such as Google Maps and Photos. Starting with Maps, Google will now calculate multiple route options based on how efficient it is and show users the fastest route, reducing the chances for hard-braking moments.
The Live View will now show details about shops and restaurants nearby including an overview such as recent reviews and more. The detailed street maps feature will be introduced in 50 more cities this year including Berlin, Seattle, Singapore and more. This new feature shows sidewalks, crosswalks and the shape and width of the road to scale.
With Google Photos, the company is introducing new types of memory collections. The app will not identify pictures based on visual patterns in the pictures and group them accordingly. When Photos identifies a set of three or more pictures with a similar shape or colour, these photos will be highlighted in the Memories.
Google is also giving users the option to personalise a memory by renaming it or removing it.
The Google Photos app is also getting a Locked Folder where users can store pictures. The images in this folder will not show up anywhere and will be passcode protected.