Drone maker, DJI, has announced it latest, most powerful drone to date, the Matrice 600 (M600). The new M600 is aimed at enthusiasts, professional aerial photographers and filmmakers, and it can also be used for industrial applications. Its main feature is the payload capability, as the M600 can carry a 6KG payload (camera) for 16 mins and a 5.5KG camera for 18mins, claims DJI. This will give filmmakers the ability to shoot with their own heavy professional grade cameras, such as RED cameras, with the help of the M600.
The DJI M600 features an A3 flight controller. This is a DJI developed, GPS enabled flight controller that calculates all the different parameters required for flying with different payloads. It can accurately self-adapt and can be further upgraded to an A3 Pro system, which features advanced diagnostic algorithms. The A3 Pro is a little more advanced as it can collate data from three different satellites as well as in built sensors. The drone is also compatible with DJI's Zenmuse gimbals including the Z15 series and the Zenmuse X series cameras.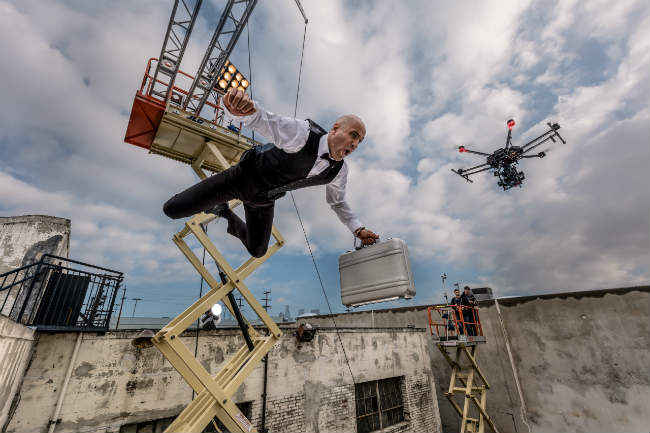 "The M600 is the most-powerful and easiest-to-use professional platform DJI has ever produced. "We've pre-programmed all M600 platform data and information into the A3 flight controller, remote and transmission system to minimize setup and get you flying as quickly as possible," said Senior Product Manager Paul Pan.
The DJI M600 also has a new video downlink module, the Lightbridge 2, which can stream 1080p content at 60fps and can remain connected from a distance of three miles. It can achieve a max height of 2.5km (above sea level) and is available in two battery options. The price for the DJI M600 starts at $4,599 (Rs. 3,06,052 approximately).