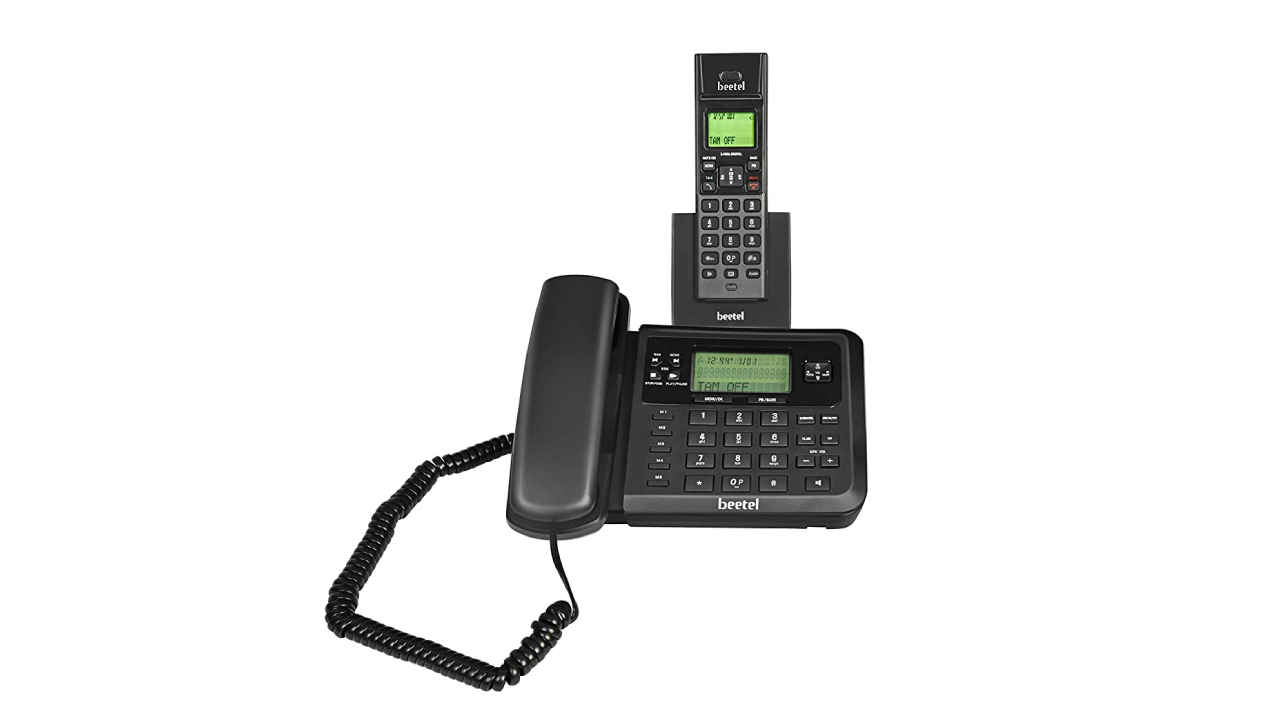 It is important to have a device on which people can dependably contact you in the office space. This reliability is why most offices worldwide still use landline telephones, which have a host of beneficial features that can aid productivity in a workplace. Cordless telephones are convenient for the office space as they let you move around while you talk while also maintaining high-quality audio transfer. Another neat feature is that you can have several of them all over the office and pick up a call no matter where you are. In the office, such telephones are great for conference calls during meetings. So, here are some cordless landline phones for your office, which you can pick up on Amazon.
Panasonic KX-TG3611BX Digital Cordless Phone
Here's a digital cordless phone which gives you the stable connection and clear voice of a landline phone while giving you the portability of the modern-day smartphone. The cordless phone has an LCD display which shows important details such as caller information and even the name if you have the contact saved in your address book. Using AAA batteries, the cordless phone gets you up to 5 hours of talk time and a total of 264 hours of standby charge. So, even in an emergency, the cordless phone shouldn't let you down. It uses a 2.4GHz network to stay connected to the main base unit, ensuring a lag-free and stable experience.
Panasonic KX-TG3411SX 2.4GHz Digital Cordless Phone
Looking for something that fits the office aesthetic and is quite functional too? This cordless phone from Panasonic is the way to go in that case. It features a caller ID screen, which lets you know who you're calling and who's calling you, wireless and hands-free mode so that your hands are free for other things, say check records on your laptop, while you're still on the phone. It establishes a stable connection with the base unit using a 2.4GHz network, which keeps audio crisp and clear. It features fairly simple operation, and support for an address book as well, in which you can store up to 50 names and numbers. There are also multiple ringtones to pick from if you have several phones in the office.
Beetel X78 Cordless and Corded Combo Landline Phone
This is a great value for money pick because it nets you a total of two phones. It is a combo with one landline phone and another cordless phone. Both can be used in tandem at the office – your assistant could have access to the landline phone while you keep the cordless one in your office for convenience. Calls can be forwarded or kept on hold using the landline phone, and you can pick up where you left off from the cordless phone when you have the time. Since both of these phones have caller ID, there is no guessing room for who's calling – you always know who it is on the other end. Using both the phones, you can set up an intercom system and also use it for conference calls and more.
Beetel X70 Cordless 2.4Ghz Landline Phone with Caller ID Display
Here is a good, no-frills attached phone for office and professional use. It features a caller ID display, so you know who is calling the office space. Its 2-way speakerphone is ideal for important conference calls where your audio needs to be clear and your hands free for other work. There is an in-use LED, which lets people with the base unit know that the phone is in use by someone else. Another button helps you figure out where the handset piece is, in case you've misplaced it. All in all, this is a feature-rich cordless phone which will blend well in an office space.