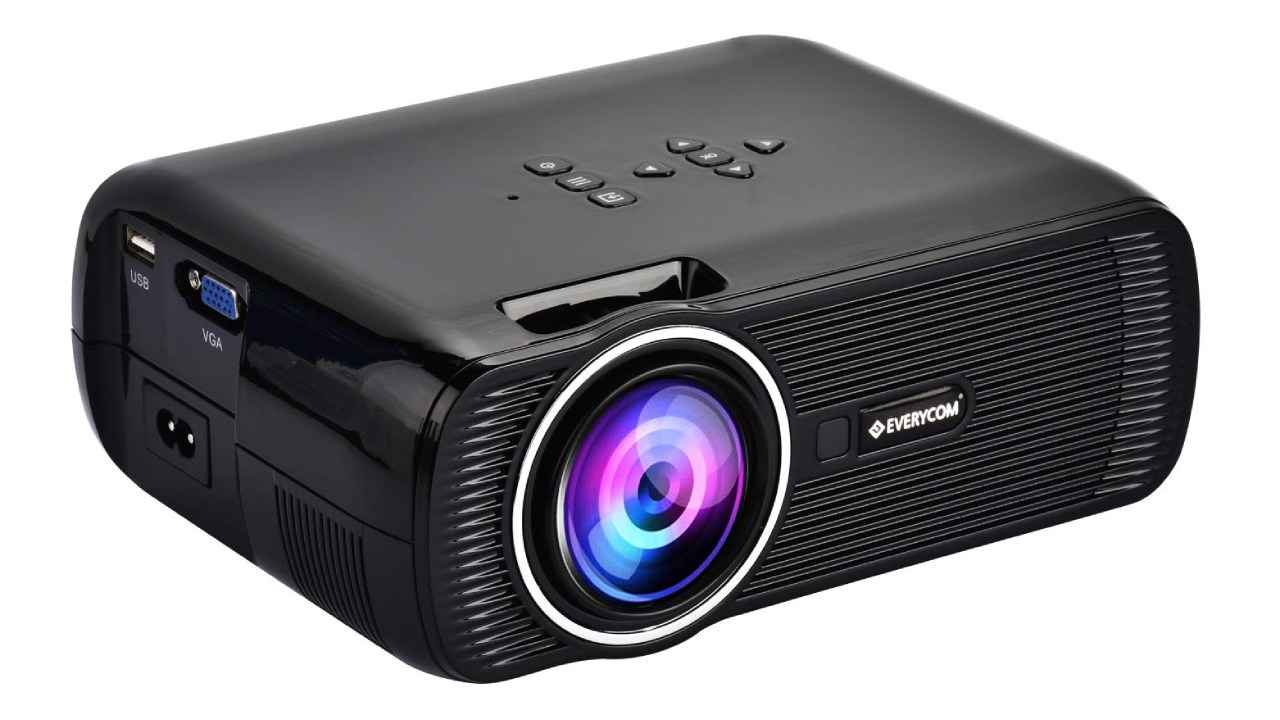 If you're looking for an upgrade to your home entertainment setup and don't want to commit to a TV, a projector can be a great option to go with. It gives you a great degree of flexibility in terms of screen size, placement and more. Additionally, if you pick the right model, you can even save significantly in costs. Many modern projector models run on smart TV platforms such as Android TV, bringing you a connected experience that does not miss out on your favourite streaming apps. Here are some budget projector models available on Amazon that can be a great addition to your home entertainment setup. Their impressive specifications and powerful specs make every single one of them a great choice.
WZATCO M6 Pro
With a native resolution of 720p and content supported up to 1080p, the Wzatco M6 Pro projector promises great picture quality for your favourite movies and shows. It runs on Android TV 9.0 with Google Play support, bringing a large number of useful apps to your entertainment setup. Additionally, it even comes with common apps such as Netflix; YouTube preinstalled to get you streaming in no time. At only 1.6kg, the projector is designed to be light and portable. It features dual-band Wi-Fi capability, allowing you to optimise its connectivity as per your requirements. The M6 Pro also lets you manually adjust the Keystone correction up to 45 degrees so that you can freely place it in any corner of the room and still get a perfectly rectangular projected screen.
EG 6X
The EG 6X projector focuses on providing you with the maximum number of connectivity options. You can connect your DTH Set Top box for your favourite channels while also using a smart TV stick like the Fire Stick to convert your projector into a smart TV experience. Wireless content sharing through Miracast also opens up more options. With an optimised experience for projection size of up to 200 inches, your home entertainment setup will get an upgrade with the 6X. The model uses a compact 4 inch 720p LCD with 44 White LEDs to deliver enhanced visuals with 36 million colours.
Everycom X8
The maximum brightness of 3200 lumens on the Everycom X8 projector ensures crisp and clear visuals for your entertainment. Coupled with its contrast ratio of 2000:1, you're in for nothing but vibrant scenes with rich colours on the X8. The model supports multiple installation methods such as ceiling and tripod mounting as long as you have the right mounts available. This makes it easy to use without requiring a complicated setup process each time. With a projection range of 36 to 200 inches, you can adjust the projected screen size according to the number of people present. You can also switch between two aspect ratios – 16:9 and 4:3 – for the best experience.
Zebronics ZEB-LP2800
The Zebronics ZEB-LP2800 comes with its own inbuilt speaker for a complete multimedia experience. The availability of a remote control out of the box makes it very easy to control the model. With two HDMI, two USB, VGA as well as AV-IN/AUX-OUT connectivity, you can connect a wide range of devices such as your DTH set-top box or your gaming console. The brightness level of 2800 lumens ensures clear and vibrant visuals for every purpose. It also promises a long lamp life of about 30,000 hours, ensuring high durability for long term use. The model weighs just 1.5kg, making it easy to move around the house if needed.