It has been many months since the banning of banned PUBG Mobile in India, but the game remains as popular as ever. Back in November, the developers announced that they would bring back the game as PUBG Mobile India. But there has been little to no information about the game's launch since then. Rather, reports suggest that the developers have been trying to get in touch with the Indian government to launch the game, but to no avail.
The guys over at Gemwire have unearthed a poster that suggests that the game will be called Battlegrounds Mobile India. According to their post on Instagram, the poster was found via an embed link to a video on Vimeo. The post notes that this was previously used to host the 'Diwali Coming Soon' creative. It was further noted that there was another private video in their asset collection on Vimeo with the image.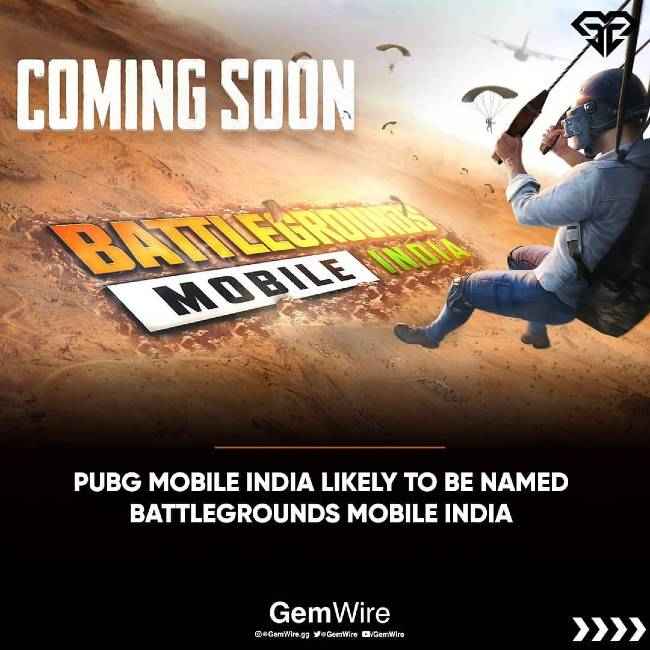 Gemwire also notes that Krafton Inc recently registered the battlegoundsmobileindia.in domain on April 7. This seems to suggest that the confirmation of the name change and the return of the game is just around the corner. The changing of the name to differentiate the game from the global variant is nothing new for PUBG. The Chinese version of the game was tweaked to please the Chinese government and is now called, Game for Peace.
This also ties in with a recent post by popular PUBG Mobile player Aaditya 'Dynamo' Sawant. In his video, he notes that the trailer for the game will be released on a "double-digit" date and will be followed by the actual release of the game on a "single-digit" date. The information is as cryptic as it can get and there is no confirmation on the exact month of the launch yet. We will advise our readers to take this information with more than a pinch of salt as such rumours have been floating around the Internet for quite some time now.