Call of Duty: Mobile has tried to keep the multiplayer aspect of its game fresh for players by adding limited time events such as Prop Hunt, Hardpoint and more. However, its Battle Royale mode is pretty much untouched save for the new changes to its one and only map. But from tomorrow onwards, players can expect a new mode added to Battle Royale called Sniper Challenge.
Details about Sniper Challenge are not yet known except for the fact that will will start from January 3 onwards. Most likely the event will see only sniper rifles spawn in the map, making the whole affair about range and changing any preconceived strategies that players may have. It is not yet know if Sniper Challenge will be a permanent addition to Call of Duty: Mobile's Battle Royale mode, or if it will only be available for a limited time.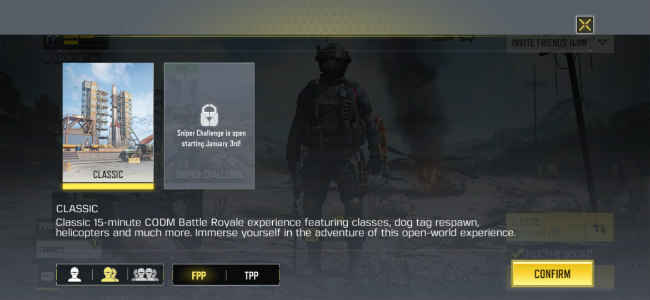 A few months back, Call of Duty: Mobile's Zombie mode finally became available for everyone This mode sees teams of up to four people battle it out against waves upon waves of the undead, and then face a boss battle at the end. However, there is also a survival mode that sees players battle waves of never ending zombies till they dies.
We at Digit had pretty mixed reactions to the Zombie mode and felt that it could do with a couple of tweaks to make it even better. You can check that out here. However, if you quite like the Zombie mode and want to improve their skills, they can check some simple tips and tricks here.
Work from home seamlessly with Airtel Xstream Fiber's 1Gbps internet speed and top-notch benefits
Previous Post