HIGHLIGHTS

A new interface was spotted on the "Up Next" menu of the YouTube app for Android.

Youtube v14.31.50 shows off the new interface.

The company also added a new screen casting feature, last week.
Auto playing videos on Youtube are a major driver of views for the site. The Google-owned content sharing platform is testing a revamped user interface (UI) for 'Up Next' videos on Android. The new interface is more straightforward with larger touch targets. The buttons are now larger and easier to interact with. Also, a larger thumbnail is now included in the test interface. It has title and uploader details next to it.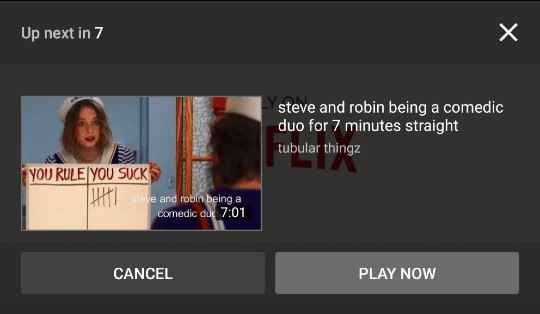 There is a numeric countdown in the top-left corner. It specifies how many seconds are remaining before the beginning of the next video. If you have the 'Autoplay' toggle in the 'Up Next' playlist enabled, you have 8 seconds to choose an option before the next video starts. To recall, the countdown was previously a circular indicator around the 'Play' button that started the next video immediately after clicking on it.
Furthermore, the 'Up Next' screen now has two big buttons - Cancel or Play Now - to cancel or play the next video. The buttons are located at the bottom of the UI. The 'Play Now' button is lighter in colour. One can cancel the next video in two ways: by choosing the 'Cancel' button or by tapping on the 'X' situated at the top-right corner of the screen. The new cancel button is much more noticeable this time.
The feature was first spotted by 9To5Google, which said, "This new interface is frankly barebones, but utilitarian and more straightforward with larger touch targets."
Last week, YouTube version 14.31.50 for Android received a new feature, namely, live screen casting. The option is available in the 'Go Live' section that was previously available only on the YouTube Gaming app. You can enable this feature by selecting the capture button > Tap on Go Live > at the top right, and then tap on the phone icon to live stream from the phone's screen.