Snapchat has added a few new features to its app. The announcement was made by Snap just yesterday and the new features have rolled out to all users with an up to date version of the app. The three new features in the app include - Limitless Snaps, Magic Eraser, and a new Loop tool.
The Limitless Snaps feature allows a user's friends to view their snaps for as long as they wish, until they tap on the screen to go to the next snap. In a press release announcing the new feature, Snap writes, "We've all felt the frustration of not being able to fully enjoy a Snap – even after replaying it – and we wanted to give you the option of allowing the recipient to enjoy your Snap as long as they'd like. After your friend finishes viewing the Snap and taps to close it, it will delete as usual."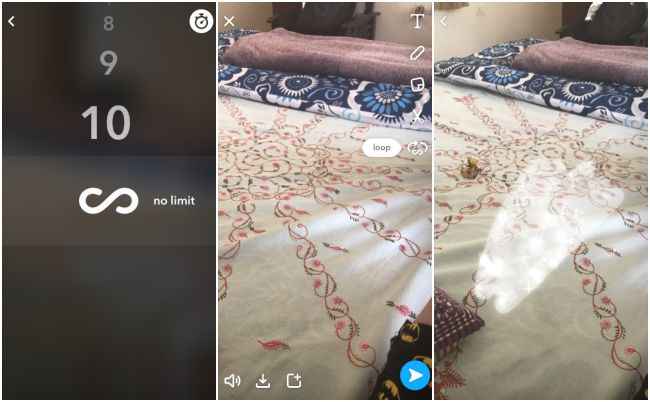 To enable Limitless Snaps, users can head to the timer button after clicking a picture. Scrolling right to the bottom reveals the infinity icon. When selected, users will make their snaps available to their friends for a limitless time, until they tap to go to the next snap.
The new Loop tool does the same for videos. Users now have an option of looping their videos on Snapchat. This will let recipients of the video see a looped version of it before they are ready to tap out and move on to the next snap.
The Magic Eraser tool is one of the best additions to Snapchat. Users can erase anything out of a picture using this tool. Although, we mostly see it being used to fix selfies. Removing entire objects from a snap creates distortion in images, which look obviously doctored. The Magic Eraser can be brought up from the scissors tool. Users need to select the eraser and then select parts of the image they want to erase. Unfortunately, this can only be used on a picture and not videos.
For more technology news, product reviews, sci-tech features and updates, keep reading Digit.in or head to our Google News page.