After an unsuccessful attempt, Google has once again made its Gmail App for iOS available on the App Store. Google had to withdraw the app from the App Store as it received multiple complaints from users about the faulty notifications.
"Two weeks ago, we introduced our Gmail app for iOS. Unfortunately it contained a bug which broke notifications and displayed an error message, so we removed it from the App Store," Matthew Izatt, a Google product manager, wrote in a blog post. "We've fixed the bug and notifications are now working, and the app is back in the App Store."
Google also added that it had received several feedback for improvements to the app such as "bigger features like multiple account support to customizations like improved notifications and mobile specific signatures." "Based on your comments we have already improved our handling of image HTML messages—they are now sized to fit to the screen and you can pinch to zoom in," he wrote.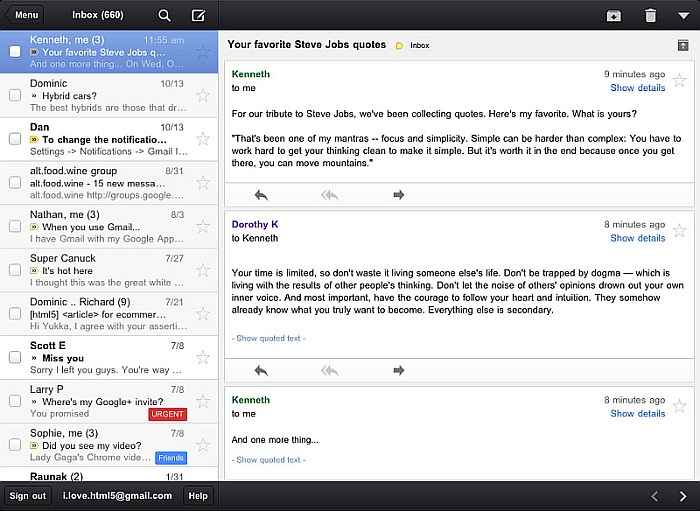 According to Mashable.com, the updated app does not support multiple accounts. However, Google says the app will receive more updates and would feature multiple accounts support as well. The Gmail app for iOS is available for iOS devices running iOS 4 or higher. In case you had installed the faulty app, you need to uninstall the app or log out of the old app before installing the new one.