The Windows 11 upgrade is here. Here's how to download Windows 11 Preview beta on your computer or laptop to test out the Windows 10 successor and check out its new features and enhancements.
Windows 11 preview download is expected to bring a major overhaul in the Windows experience. The new operating system will be made available under the Windows Insider Program.
Windows 11 is the first major update to Microsoft's desktop operating system in six years. The new OS will be available in the holiday season as a free download for existing Windows 10 PC owners. The revamped desktop operating system brings new features which have been due for years, including a redesigned Start menu and better integration with your smartphone to a new app store that gives access to both Windows and Android apps. New Windows 11 features will include system upgrades, revamped start menu, and more.
Here's How to download Microsoft Windows 11 Preview beta?
To get the early beta build of Windows 11 you will have to be a part of the Windows Insider program. You can sign up for the Insider program, by heading to the site and click on the Register button. Remember, log in to your Microsoft account to register for the Windows Insider program.
We recommend that you install any of the beta builds only on a secondary machine and not the one you use to complete your daily tasks, as beta builds usually are not stable and tend to have a lot of bugs.
How to check if your system supports Windows 11?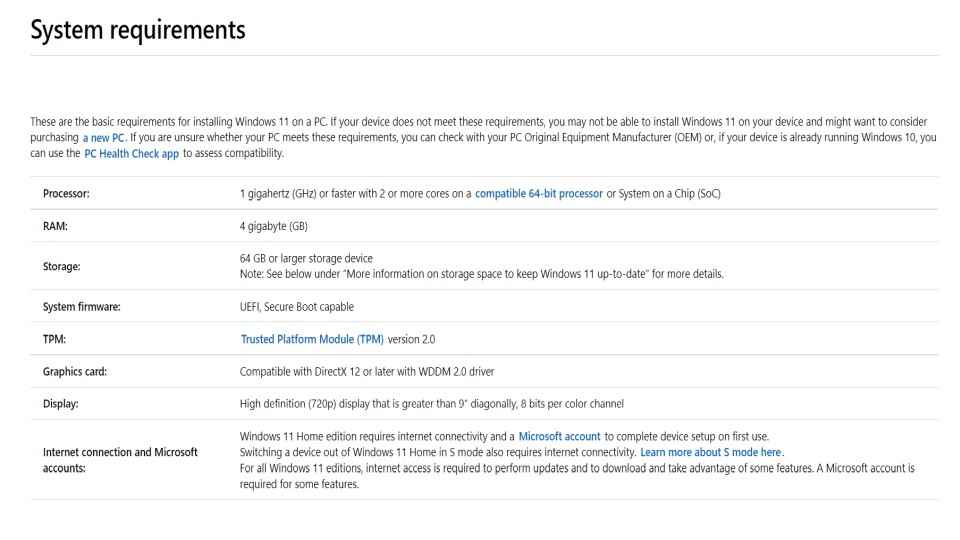 To check if your PC can run the new Windows 11 full version operating system, you can head over to Microsoft's official website and download the PC Health Check app. The app will run a diagnostic of your PC and will let you know if your PC can run the new OS. Devices must have support for a Trusted Platform Module (TPM) 2.0, and run on the newer computer processors in order to work properly with Windows 11.
How to download Windows 11 beta?
You visit the Settings app on your PC and check your account settings for a setting related to the Windows 11 Insider program. There are three versions of Windows 11 to download which are Dev, Beta, and Release Preview. For now, users will only be able to select the Dev channel as it is a very early build.
What are the system requirements for Windows 11 preview?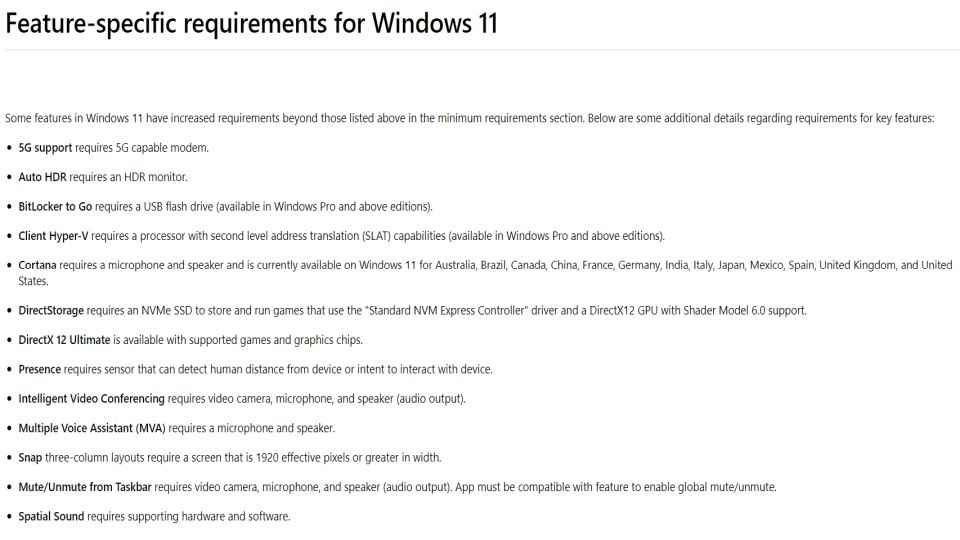 The size of the Windows operating system and the amount of free storage space needed to download and install Windows updates are highly variable. These depend on the following factors.
1. The versions of Windows previously installed on your machine;
2. The amount of free storage space available from Windows files to reuse like the virtual memory page file or hibernation file.
3. The applications which are installed on your device, and how those apps store data.
4. Windows will free up space automatically and guide you through freeing up even more if the automatic clean-up is not sufficient.
5. You are also advised to take steps on your own to free up space.
Should I download Windows 11 Insider Preview?
If you are installing Windows 11 on your PC it is advised that you use a different PC than the one that you use for daily tasks. You should probably wait until the OS is released in beta form to download if you want to use it on your primary device.
Insider Preview versions of Windows can sometimes have bugged your daily device should not be running software that has not been completely tested for bugs. If you have an unused spare PC that is compatible with the latest Windows 11 OS so you can try out the build without issues right away.
As part of the effort to repeatedly improve your Windows experience, software updates and fixes are created and released. These updates are delivered to your device via your laptop's supported lifecycle. Windows 11 release date is expected to be around October.
Microsoft says that it is important to keep your pc updated to the latest version to ensure completed security and functionality. With an active internet connection, Windows 11 will be able to check for updates regularly. You will be also able to check for pending or optional updates available by going to Settings | Update & Security | Windows Update. You will need to ensure enough free storage space to install updates and check if your hardware is supported by your Original Equipment Manufacturer (OEM).