How to record calls using Truecaller for Android
Truecaller for Android is currently available for Android devices running v5 or higher. The new feature lets you record calls on Android phones, without using any additional apps. The new feature will be rolled out over the next 2-3 weeks globally. Do note that Truecaller saves all the recorded calls on your phone storage, so you can access all previous call recordings in the future without needing an Internet connection. If the feature is now available on your phone, follow the following steps.
1. Download the Truecaller app for Android from the Google Play store.
2. Go to Settings > Accessibility on your Android phone to permit the app to record calls.
3. Now, tap on the 'Start free trial button option in the next window
4. Once all the necessary permissions are given, then you will get a message which says 'call recording enabled'.
5. Next, click on the call record button on the Caller ID screen. This will enable you to receive or make new calls and record audio.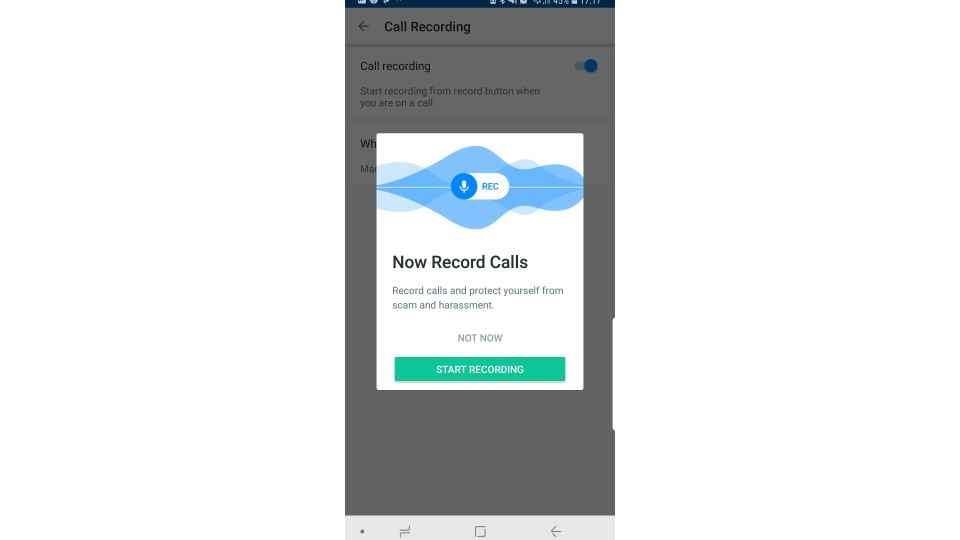 How to listen to my call recordings
You can listen to your call recordings on Android anytime as they are saved offline. The recordings are available to listen to even without an active internet connection.
1. To listen to recorded calls, go to the Side menu -> Call Recordings.
2. You will be able to see your last recording in a detailed view of the person you had a call with as well.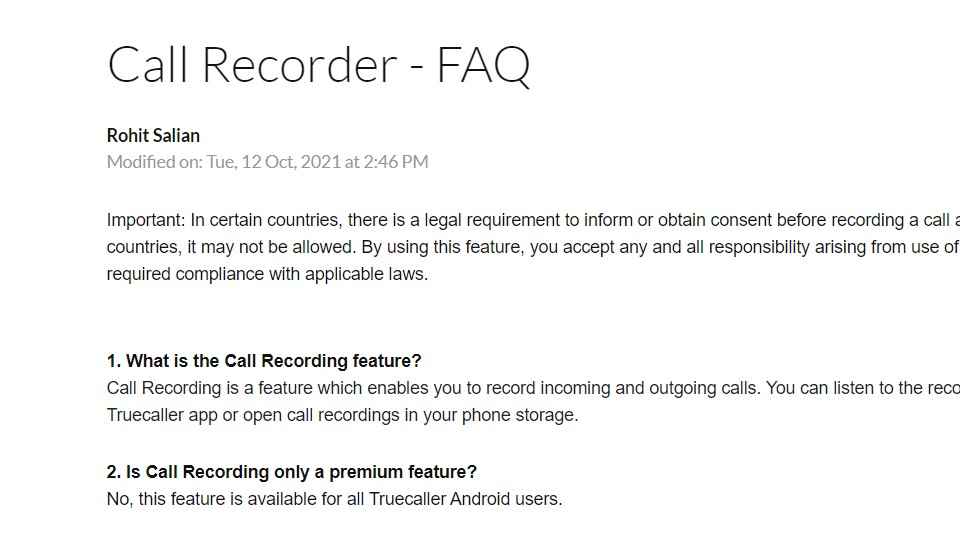 How to disable call recording feature on Truecaller
In case you want to disable the call recording feature follow the below-mentioned steps.
1. First, go to the side menu on the App by pressing the hamburger button from the top-left corner.
2. Next, tap on Call Recordings on the next screen.
3. Finally, turn off the 'Call recording' option.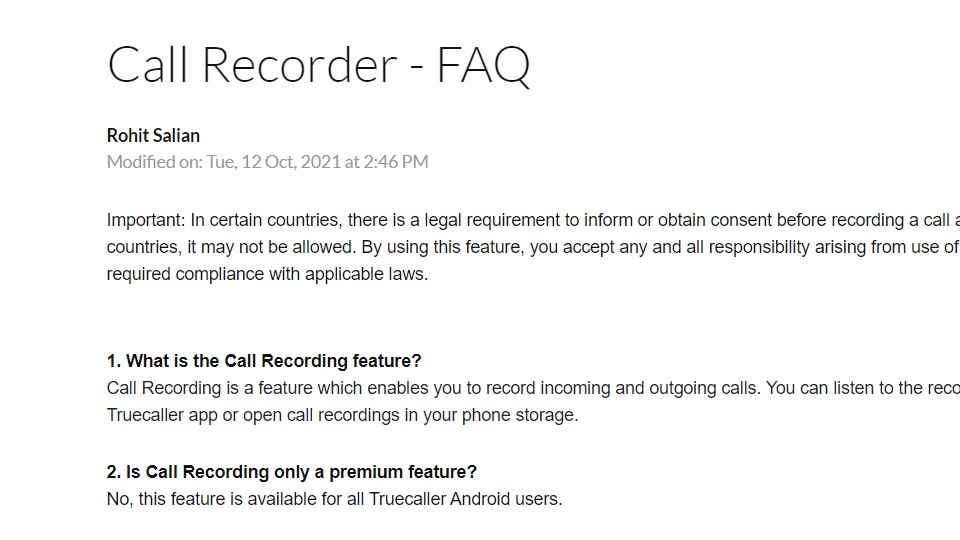 How to change the name on Truecaller
Truecaller is one the most popular caller ID and spam blocking apps globally. It allows you to send and receive messages, record calls, make voice calls, and more. It is ideal for blocking spam calls, identifying calls from unknown numbers, as well as avoiding spammers. Sometimes Truecaller may display the wrong name while calling which could lead to your number getting blocked. Follow the below-mentioned steps to change the name on Truecaller on Android phones.
1. Download and Open the Truecaller app on your Android device.
2. Next tap on the menu button in the top left corner of the phone.
3. Next click on the edit name option.
4. Simply change the name.
5. Once you have updated your profile, it takes approx. 24-48 hours for your personal details to be updated.