GOQii Vital first impressions: The ecosystem grows with a dash of colour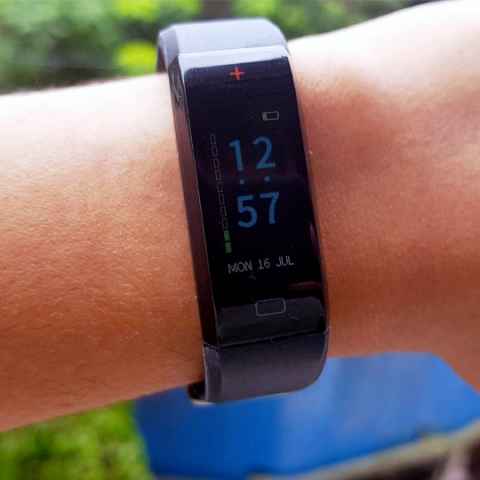 HIGHLIGHTS

We tried GOQii's new Vital tracker along with its upgraded ecosystem for a few days - and as it turns out, GOQii has stepped up its game again.
GOQii has launched an all-new fitness band GOQii Vital which features, among other things, blood-pressure detection as a feature. The waterproof band, priced at Rs. 3499 at launch, also comes with a full-colour OLED screen and, according to the company, an average battery life of 7-days. We tried out the device for a couple of days and here's what we thought.
Build and design
There's nothing surprising here out of the box. GOQii has stuck to their established product design, as well as fitness bands in general, in terms of design and hasn't changed much. Then again, why change something if it isn't broken, right? The band features a tongue buckle with sufficient grooves to fit a wide range of wrist sizes. The tracking unit is a bit difficult to detach the first few times, but make sure you do it right or you might end up breaking the USB charging extension. The unit does not come with a dedicated charger, but you can plug the tracking unit into any USB port and charging shall commence. It reaches from zero to full charge within the hour.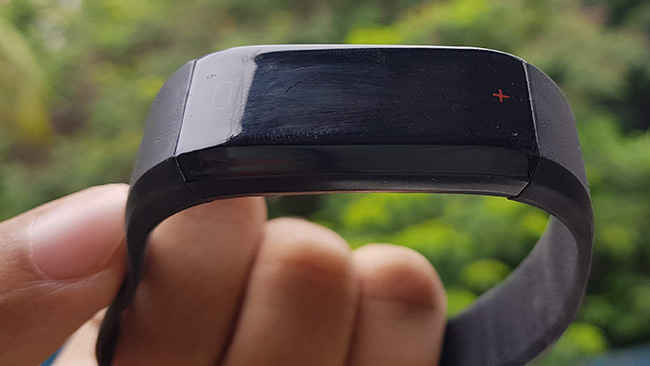 To nitpick, it is high-time that alternative materials are looked at for the wristbands since the standard rubberised bands eventually cause significant chafing, especially on devices that you'll expose to water. Which brings us to the fact that the GOQii Vital is fully waterproof, so you can take it into the shower with you or take it for a swim. The screen is touch sensitive and the unit also comes with a dedicated touch section at the bottom of the screen that functions as a back button in most situations.
Features
With every iteration of the GOQii range of devices, we've seen at least one incremental update that adds on to the ecosystem of features as well as makes it more attractive for potential customers. Vital is no different and comes with more than one such reasons. To start off with, the devices come with a full-colour OLED screen which is a completely new addition to the GOQii lineup. The screen is pretty vibrant, and the UI is designed to be user-friendly and simple. You get the basic screen, your step count, and icons for heart rate and blood pressure. Tapping on your step count shows you drilled down information on the data - like distance covered, calories burned and more. Both heart rate and blood pressure icons take you to the respective detection screen. The blood pressure detection takes a while longer than the simple heart rate, which is expected.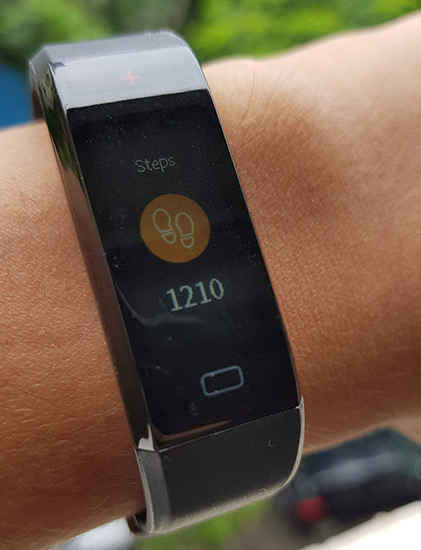 Now, in case you're wondering, how does a wrist-based activity tracker detect blood pressure, you wouldn't be the first person to do so. This question has been passed around significantly since the advent of BP sensing as a feature on fitness bands. It is true that these measurements aren't exactly accurate and companies like GOQii do give you a disclaimer that this device is not a replacement for a sphygmomanometer (the BP measuring device used by doctors). However, these measurements aren't entirely wrong either. It is possible to measure blood pressure using the same sensors used for heart rate by detecting subtle changes in the main wrist artery - which would be informative of the pressure on the artery walls, enough to put a moderately accurate estimate on the blood pressure readings. As compared to other trackers, you have the added advantage of your readings being available to your coach and any doctor you consult through a dedicated dashboard.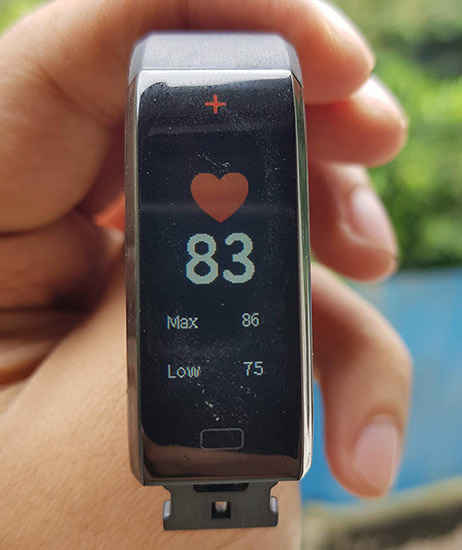 Apart from this, the unit comes with the standard set of features like step detection, alarms, notification alerts. You can track more than your walks with the Track Exercise feature - even your runs, cycling and workouts are trackable. It also tracks your sleep without any external input. Although the step count is not perfect, it is significantly better than the previous units. Fewer false steps are registered when you're in a moving vehicle. Sleep detection has also been quite accurate in the few days we've been using it for.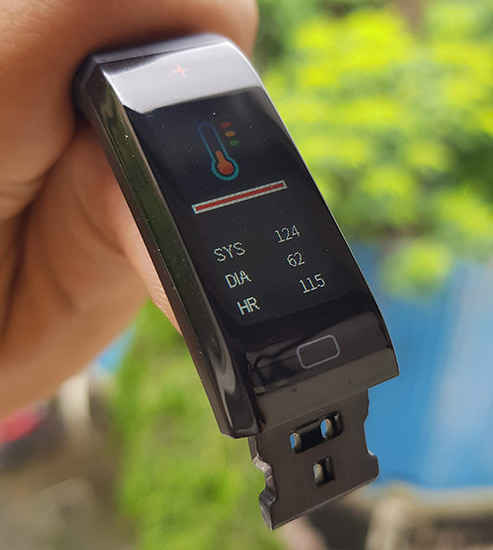 The ecosystem
The strength of GOQii's offering has always been its ecosystem - namely, everything available on the GOQii app. You still have access to a coach and a doctor, and now, additionally, you also get access to fitness experts from Luke Coutinho's team to answer your fitness queries.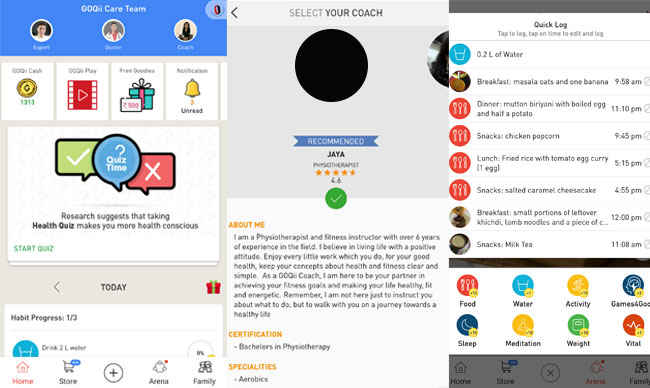 Once you get your device, you sign up for the membership that gives you access to the above and a lot more. A dedicated coach, once chosen by you along with coaching intensity, calls you up to figure out your health and wellness goals and assigns you smaller, achievable goals on the basis of your comfort.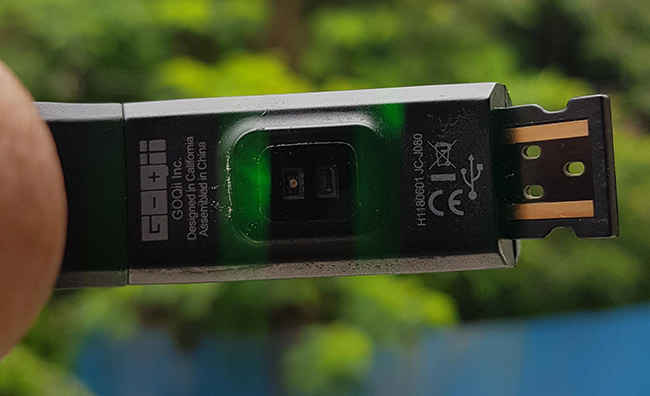 Over the years, GOQii has added more medical features to the ecosystem. As of now, you have access to scheduling direct interactions with doctors, where you can take care of your non-emergency health concerns. You also get a health locker, where you can upload your medical documents to be accessed by your coach and doctor. Arena lets you compete and interact with other GOQii players on the app for your health goals.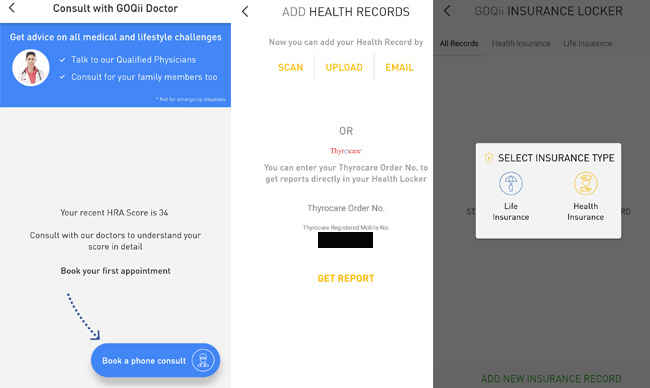 The app also leaves no stones unturned in increasing your health awareness. There's a health risk assessment - a questionnaire that takes information about your lifestyle and assigns you a risk number - something you're incentivised to improve. Additionally, earlier this year, GOQii introduced the ability to add your family members onto the platform as a part of your plan. You will have to get them their own trackers and make sure that you're on a plan that supports additional members.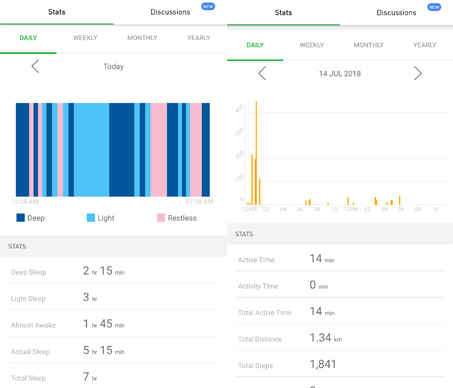 GOQii has also introduced GOQii Cash earlier this year. GOQii cash is awarded for every glass of water, every meal logged onto the platform and can be used to avail discounts in the Health store section on the app. The newly added GOQii Play lets you join live video streams from health experts and doctors - something akin to live-streaming on platforms like Facebook and Instagram. As a part of the Family Care plan, you can add your family members into your membership. However, the coaching service is only available for the member marked as Head of the Family or 'HOF'.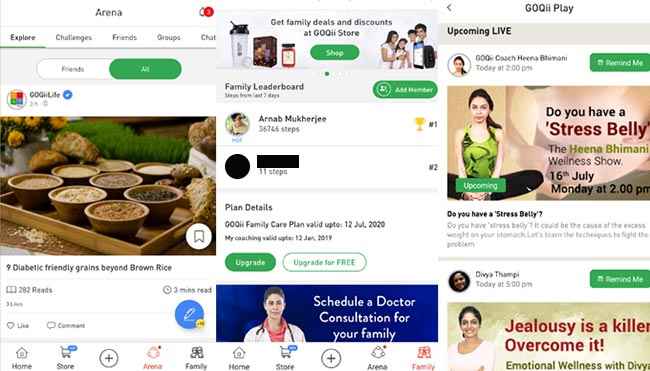 Things we'd like to see
While it is true that the GOQii platform is quite comprehensive in what it offers, there are certain features that we're still missing in the ecosystem. For instance, for an ecosystem that is so complicated, the web dashboard available on GOQii's website is quite lacking and ill-designed. Most of your data does not show up on the dashboard and whatever does show up, is on a dated interface. Another feature that is missed is 'Find My Phone' which is fairly standard in a number of devices at this price point.
Conclusion
As we mentioned earlier, GOQii's strength has been the ecosystem that its devices come with. With the addition of new features on the band as well as the ecosystem, they've capitalised on that aspect. Although the GOQii Vital, along with a 3-month GOQii Family Care plan is available at Rs. 3,499 on their website, at this moment, the tracker, along with a basic membership is available for Rs. 1,999 on Amazon as a part of Prime Day launches. GOQii's Vital is definitely an effective device to go for if your aim is to get more than just data out of your fitness band.