COMPUTEX 2017, one of the biggest events in the world of ICT is just a day away and it's got an entirely new spin to it this year. Boasting of 1,600 exhibitors spread across 5,010 booths, COMPUTEX 2017, has grown significantly compared to last year. As of May 26th, COMPUTEX 2017 has reported that visitors and buyers have increased by over 10.5% over COMPUTEX 2016. At the pre-show press conference today, TAITRA (TAiwan External Trade Development Council) and TCA (Taipei Computer Association) announced that their focus towards Startups, IoT smart technology, gaming and VR will be more this year. COMPUTEX 2017 will be held over five days beginning May 30th till June 3rd.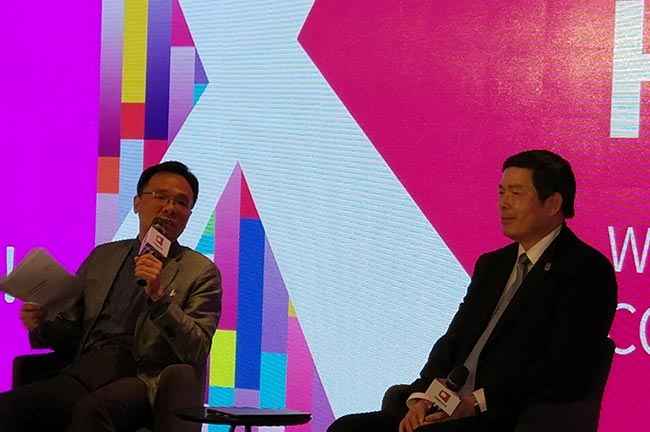 COMPUTEX 2017 was inaugurated by TAITRA President & CEO, Mr Walter Yeh who had this to say, "COMPUTEX 2017 has attracted the world's leading players and startups in areas from IoT to AI as an all-round event indicative of how next-generation technologies will look like. Meanwhile, related competitions and over 100 forums, keynotes and seminars will be held, which include CPX Conference, organized by TAITRA, InnoVEX Forum, co-organized by TAITRA and TCA, Intel's e21FORUM, Microsoft Forum, and Nvidia's AI Forum. With such diversified activities, visitors are sure to expect amazing experience during the five-day event."
COMPUTEX 2017 Themes
To evolve with the changing times and focus of the technology industry, COMPUTEX has realigned itself over the last two years with an aim to "Build Global Technology Ecosystems". The themes for COMPUTEX 2017 are:
AI & Robotics
IoT Applications
Innovations & Startups
Business Solutions
Gaming & VR
COMPUTEX 2017 Exhibition Areas
Accordingly, COMPUTEX 2017 will have four themed exhibition areas, namely, SmarTEX, InnoVEX, Gaming & VR, and iStyle. SmarTEX will be focused towards featuring five major IoT applications while InnoVEX aims to be the world's best platform for global startups. The Gaming & VR exhibition area needs no introduction as every brand under the sun seems to be focused towards these extremely popular interests. iStyle happens to be a rather new area which will be showcasing Apple MFi-certified peripherals.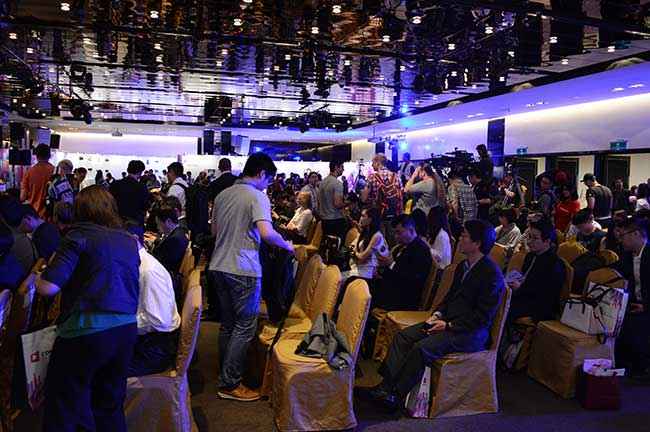 For the first time at COMPUTEX, TAITRA will have a VR exhibition area in partnership with the National Palace Museum at the Nangang Exhibition Center Hall 1 and Taipei World Trade Center Exhibition Hall 1.
Overclocking and Gaming competitions at COMPUTEX 2017
COMPUTEX isn't just any ordinary trade-show, it also brings together enthusiasts from across the globe which makes it an excellent stage for holding competitions and tournaments. Accordingly, this year at COMPUTEX 2017 will host competitions including but not limited to the following:
OC World Cup
COMPUTEX Modding Challenge - CyberMods
ZOTAC CUP MASTERS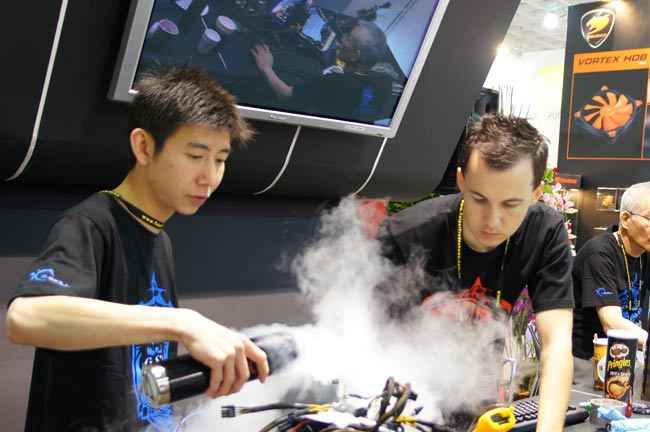 Credit: G.Skill
What exactly is InnoVEX?
One of the primary exhibition areas at COMPUTEX 2017, InnoVEX is a platform for startups to showcase their technologies and products in view of the entire world technology media. Since its debut in 2016, InnoVEX has reportedly become the largest startup platform in Asia. InnoVEX comprises of a multitude of events including forums, pitch competitions, demos and investor-innovator matchmaking. This year at COMPUTEX 2017, InnoVEX will host 272 startups, accelerators and incubators from 23 countries of which the major participants include Taiwan, Korea, USA, Singapore, France, China, Denmark, India, Israel and Hong Kong.
By helping startups showcase their products right in the center of COMPUTEX where journalists from the whole world come together, their visibility is just monumentally increased. It not only helps COMPUTEX grow by adding more companies under the banner of exhibitors but also helps grow the industry as a whole.
COMPUTEX D&I Awards and Best Choice Awards
One of the pre-show rituals held at COMPUTEX each year is the COMPUTEX d&i Awards ceremony where products that were released over the year are judged on the basis of "Innovation and Elaboration", "Functionality", "Aesthetics", "Responsibility" and "Positioning". This year, COMPUTEX added three new categories to the d&i Awards - AI, IoT, AR/VR. This brings the total categories being judged to nine which includes Artificial Intelligence & Robotics, IoT, AR/VR devices and content, Gaming devices and content, cloud communication and storage, systems and mobile communication, computer hardware, audio/video equipment and lastly, peripherals/accessories for all the above-mentioned categories. A panel of six international judges went through 255 products from over eight countries and selected the 77 winners. Since the winners are too many, you can read all about them in a separate article here.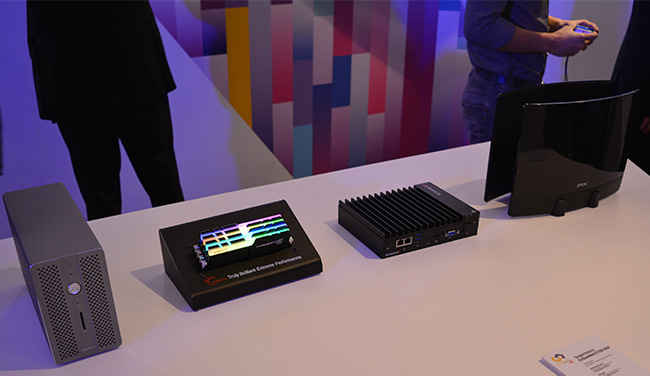 There's another awards ceremony held much earlier called the Best Choice Awards which does a similar task of highlighting the best products to be showcased this year at COMPUTEX 2017 by judging them on the basis of Functionality, Innovation and Market Potential.