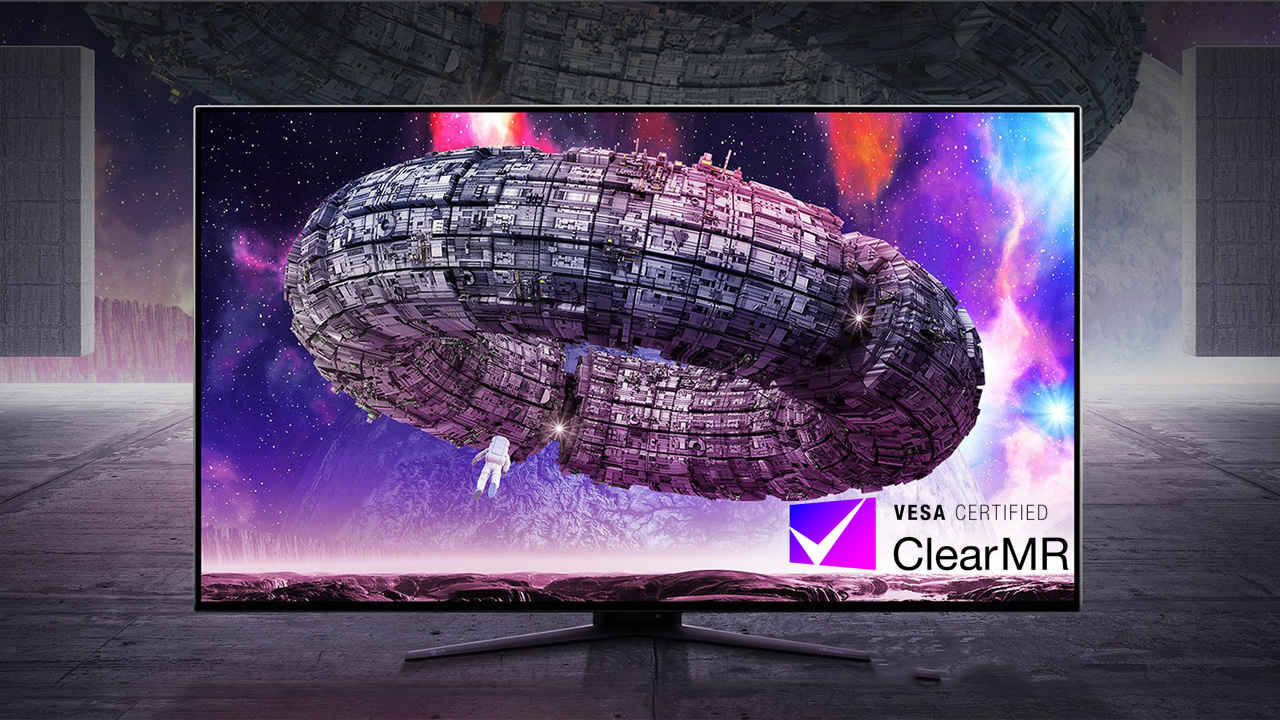 HIGHLIGHTS
ClearMR is a new metric that VESA has introduced to make it easier for consumers to compare motion clarity across different displays.

Displays tested in approved Authorized Test Centers (ATCs) can be certified for Clear MR tiers ranging from 3000 to 9000.

Here's everything you should know about Clear Motion Ratio (CLearMR)
Motion on a display can look natural with a bit of a display blur, but most of us could use high motion clarity while gaming or watching sports. Especially while gaming, better motion clarity can be vital for a competitive edge. Traditionally Specs like G2G or MPRT have been used to represent motion clarity, but these don't tell a consumer much and are also very easy for manufacturers to game. To address this challenge, VESA has introduced the ClearMR standard to give users a straightforward metric for comparing two products.
ClearMR is an open standard for grading motion blur in digital displays on TVs, monitors, laptops, and more. But what exactly does VESA ClearMR Logo mean? Can VESA ClearMR certification be trusted? Let's answer all such questions and more!
What does the VESA ClearMR logo mean?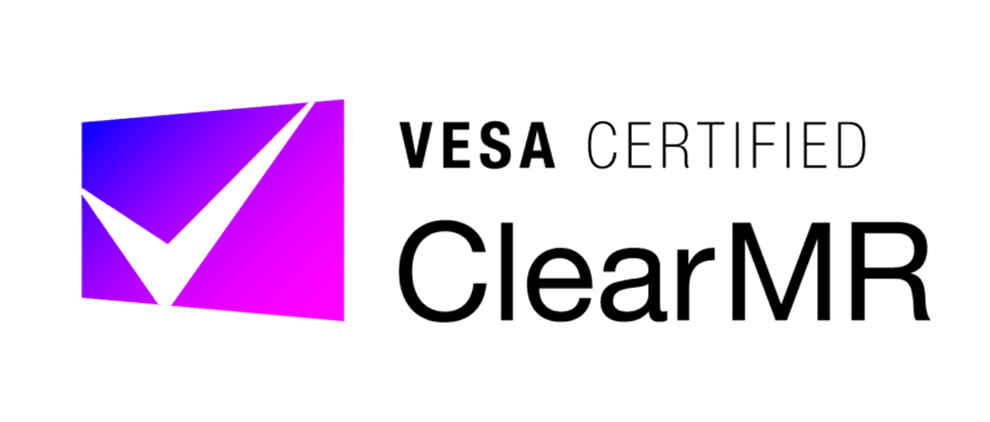 VESA's new metric for motion clarity is Clear Motion Ratio or CMR. VESA basically uses high-speed cameras to capture test patters switching from one frame to another and a ratio of clear pixels to blurry pixels is expressed as a percentage. VESA will test displays used in Monitors, TVs, Laptops, etc. in approved Authorized Test Centers (ATCs) and certify them for 11 Clear MR tiers ranging from 3000 to 13000. As shown in the image below, all tiers represent a CMR Range and not one fixed value. The high-performance ClearMR tiers from 10000 to 13000 were added later in 2023.
For instance, ClearMR 3000 certified displays will have 25 to 30 times more clear pixels than blurry pixels. When expressed in percentages, the ratio will be 2500 to 3000 as is denoted in the CMR chart below detailing different tiers. THe ClearMR 13000 tier was awarded to LG Ultragear Monitors with 240Hz MLA OLED panels. This implies that these OLED monitors have 125-135 times more clear pixels than blurry pixles.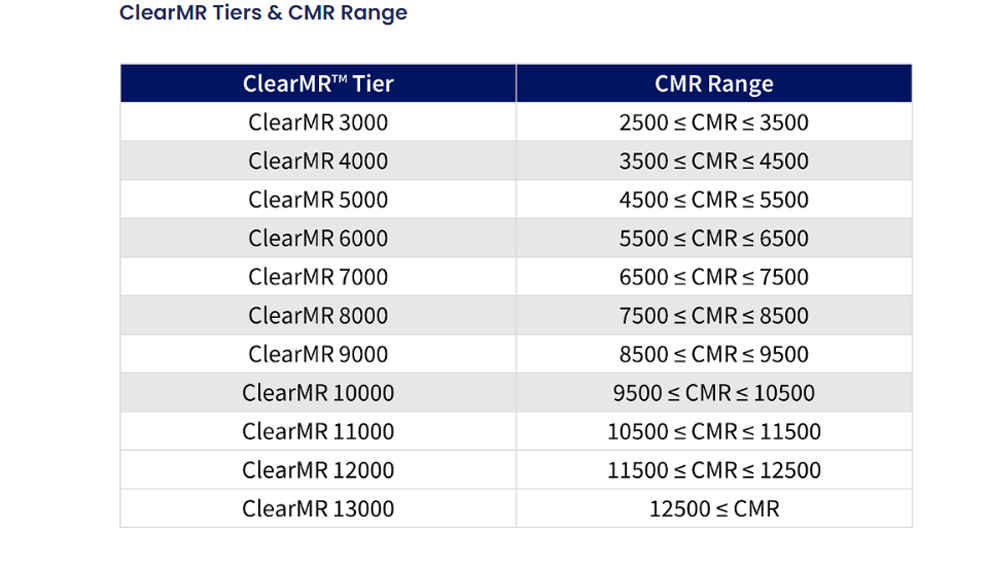 Source: GRL labs
VESA ClearMR vs MPRT vs G2G: why do we need Clear MR?
One of the prime reasons for motion blur is the slow response time of the pixels. If the pixels don't completely change state in a refresh cycle (16.7-milliseconds for 60Hz displays), the next frame will show some degree of lag that will manifest as motion blur in fast-moving sequences.
As a prevailing industry standard, Blur for LCD and OLED displays are evaluated using Response Time which is often measured as the time taken for a pixel to go from peak black to peak white state.
Manufacturers usually quote G2G response time and MPRT or motion picture response time as a spec to indicate motion clarity.
G2G is the time it takes to switch from one particular shade of grey to another particular shade of grey. This isn't a good indicator since actual content often involves transitioning between different shades of grey or other colours altogether, which may take longer.
MPRT represents how long a pixel will linger on the screen before it disappears. MPRT is dependent on frame rate and can be improved using motion enhancement techniques like Black Frame Insertion (BFI), overclocking, frame rate interpolation and more.
Most LCD monitors today quote a response time of less than 1ms for the transition from one particular shade of grey to another, rendering the spec largely meaningless. Many of these LCD monitors can have a response time of more than a factor of 10 in practical scenarios.
Besides, Manufacturers adopt techniques to enhance response time that introduces ugly artefacts in images. An OLED monitor with the same quoted response time will feel faster in practice.
So, yes, a metric that makes it easier for users to determine motion clarity is very much appreciated. This is easier said than done but that's what VESA plans on delivering with the new ClearMR certification.
How does VESA test a display for ClearMR certification?
VESA or its authorized labs use high-speed digital cameras to shoot pictures of test patterns as they switch from one frame to another. A colourimeter is used to verify the pattern luminance.
Blur reduction methods like backlight strobing are disabled to maintain a level playing field. Some manufacturers increase the drive voltage and reduce response time for transitions and that may result in other overshoot artefacts. Vesa limits such image enhancement techniques while testing displays for CMR certification.
The test is independent of the display technology being used and the final results are repeatable.
All products are tested in SDR mode (HDR tests are under development).
All products are tested at native resolution.
All products are tested at their maximum frame rate
All products are tested at ambient room temperature.
Can the VESA ClearMR certificate be trusted for motion clarity?
It's still too early for us to comment on how effective the VESA ClearMR certification will prove to be.
VESA also has a DisplayHDR certification program which doesn't add much meaning for consumers but has been enthusiastically received by manufacturers. The certification doesn't properly define HDR. Screens with lower-tier certifications like the DisplayHDR400 and DisplayHDR600 for LCD panels do not produce impactful HDR.
In the first set of VESA ClearMR-certified monitors, we can see that some of LG's high-end Ultragear OLED monitors have the same ClearMR 7000 certification as IPS LCD monitors, which doesn't seem very convincing. At the same time, LG's new 240HZ OLED monitors with MLA OLED panels (27GR95QE and 45GR95QE) have the top CMR 13000 certification, which feels assuring. Even the MSI Raider GE67Hx with 240Hz OLED display gets CMR 9000 rating. EWe will have to wait and watch to know if this turns out to be more of a marketing logo or adds actual value for buyers.
Top VESA ClearMR certified Monitors to buy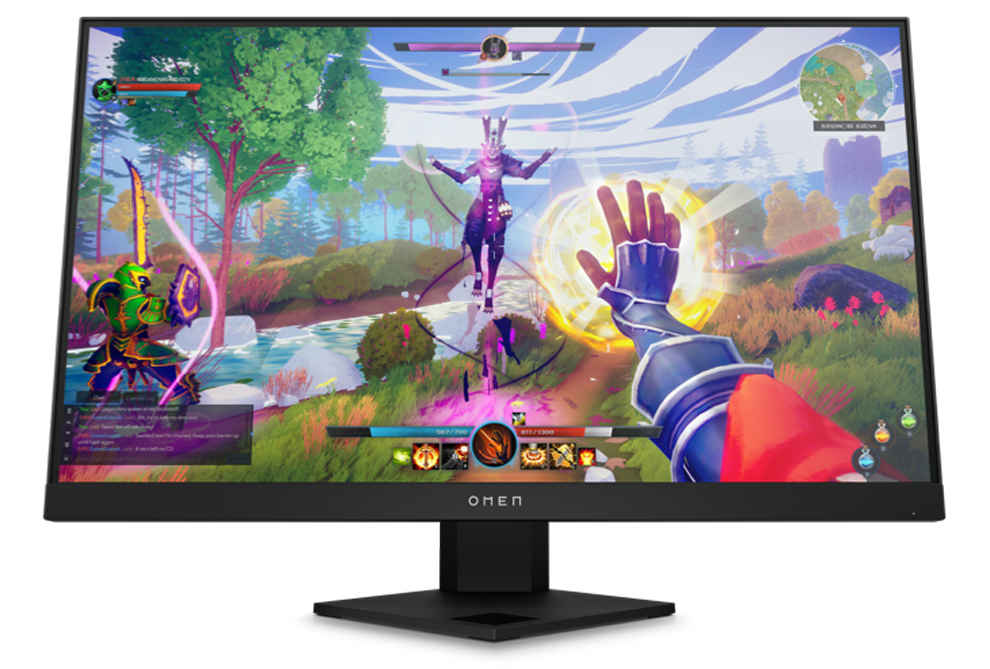 LG was the first to come aboard and Samsung Displays will soon follow. As of now, a handful of LG monitors and HP Omen 25i have ClearMR certifications
LG UltraGear OLED Gaming Monitor 240Hz (27GR95QE and 27GR95QE) – VESA ClearMR 13000
MSI Raider GE67Hx 240Hz OLED display – VESA ClearMR 9000
LG 48'' UltraGear UHD OLED Monitor – VESA ClearMR 7000
LG 32'' UltraGear QHD Nano IPS LCD Monitor – Vesa ClearMR 7000
LG 27'' UltraGear QHD Nano IPS LCD Monitor – Vesa ClearMR 7000
LG 31.5'' UltraGear QHD Nano IPS LCD Monitor – Vesa ClearMR 6000
LG 32'' UltraGear UHD 4K Nano IPS LCD Monitor – Vesa ClearMR 6000
HP 32'' Omen 25i IPS LCD Monitor – Vesa ClearMR 5000
You may check out the official list here.