Gmail has become the most important part of our lives. In case you forget your Gmail password, it becomes difficult to access most of the Google services. Here are some ways through which you can recover your Gmail password.
How to recover your Gmail password via the Recovery Procedure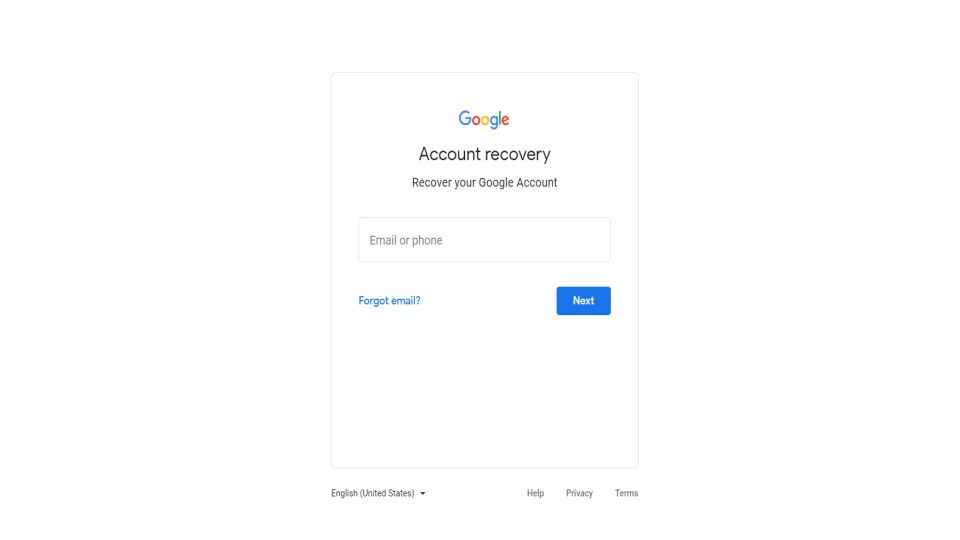 Google uses a few different ways to confirm your identity and helps you recover (or reset) your Gmail password.
1. First, you need to click on the "forgot password" link on the Gmail sign-in page.
2. It will ask you to put in the last password you can remember.
3. In case you can't remember any previous passwords then you have to click on "try a different question."
4. If you can remember a correct password then the system will ask you to continue recovery in a number of ways.
5. Next Google will send a code to a recovery email which you can check to get a 6-digit code that will allow you to set up a new password and regain access to your account. Google has sent the 6-digit code to your phone number if it's linked to your Gmail account.
How to recover your Gmail password via security questions
If you click "try a different question" then Google will ask security questions such as "what's your mother's maiden name", etc.
Now you can create a new password and confirm it to regain access to your Gmail account again.
How to secure your Gmail account for easy recovery
After you've set up a new password, Google will ask you to check the security settings associated with your Gmail account.
1. It is important to add a phone number and a current backup email if you don't already have these associated with your account.
2. This will allow easy recovery through a 6-digit pin delivered by email or text message next time.
3. Click on the Google account Settings page by clicking your profile image and then go to "My Account."
4. Then click "Signing in to Google," where you can check your recovery email and phone number again, and also see which devices last accessed your account and from which locations.
5. You can also set up 2-factor authentication system for added security if you are using Gmail on your smartphone.
Why should you change your Gmail password for security purposes?
It is important to regularly change your Gmail password regularly for security reasons as well. In fact, you should routinely switch your password for security purposes. You never know when a security breach may occur or if a hacker could have compromised your account. Google suggests changing your password every couple of months to maintain security.
To ensure your Gmail messages and account settings remain private, please change your Gmail password every few months. For starters, google suggests to stop using the same password for every account. In case one account gets hacked, then all of them could get hacked. It is ideal to use a unique password of fifteen or more characters which should also include numbers and letters. In case you create an algorithm for each password so that it's easier to remember. However, sometimes you may forget your password since it gets changed frequently.
If you can't remember your Gmail password then you will need to reset it. You can follow the above-mentioned steps to reset your password and gain access to your account.
In case you are not able to recover the password and would like to create a new account follow the below-mentioned steps.
Creating new account
If you are not able to remember any of your security details which Google asks at the time of account recovery, like your linked recovery email, or in case the phone number linked to your account is no longer valid, then it becomes very tough to reset your password.
In such a scenario, we suggest
1. Set up two-factor authentication in which your email address gets linked to a phone number that you currently use.
Investing in a good free or paid password manager will also help you keep your passwords secure and continuously accessible. This way, you will never lose your password again and can easily recover them using the application.
2. You can also use the backup code's function and store them somewhere safe. The internet giant allows users to have ten backup codes at one time. This step can be useful when you get locked out. In case you lose the codes at any point when you get new ones the old ones will be automatically wiped out for added security.