Microsoft was right, the Surface is the kind of tablet that the market needs. Apple and Google recently acknowledged this with their respective Pixel C and iPad Pro tablets, but let's face it, it was the Redmond based tech giant that got things right at first. The myriad number of people Apple and Google put on stage during their respective keynotes, all talked about the productivity benefits of their new devices, but it's safe to say that they got schooled yesterday.
Starting at the top
Before you say it, it's all on paper at the moment, and how useful any of these new devices are remains to be seen. But on paper, Google and Apple both got schooled, be it in terms of how the Surface Book changes between laptop and tablet forms, or the Surface Pen and its eraser against the Apple Pencil. Theoretically, Windows Phones, tablets and the Book are all more productivity friendly than the Apple or Google products you have today.
And it's not surprising either, since Microsoft has always had a bigger hold on the enterprise segment compared to either Apple or Google. What the company showcased yesterday, was its years of experience in building an OS for PCs. Continuity for Windows 10 on phones is the kind of innovation that no other company has been able to do in a while now. With Microsoft's Display Dock, your Lumia 950 and 950XL can almost literally turn into a PC when you need it to.
Of course, Microsoft's achilles heel remains its app ecosystem. The Windows Store is void of apps, and considering that continuum will be available to Microsoft's new Universal Apps, its app ecosystem becomes even more important than before. This is where Windows as a service comes in. Showing 100 million plus users in a short time, Microsoft is seemingly hoping to garner the developers' interest, to finally be able to bring more apps to the Windows Store.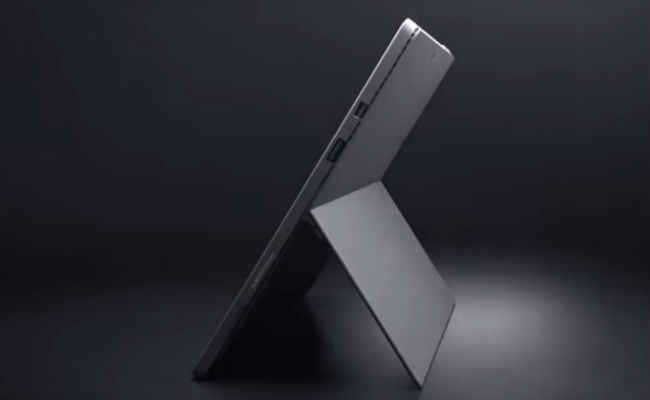 Panos Panay's enthusiasm may be part of his job description, but that doesn't change the fact that most of us liked that feature.
Moving on to the Surface Book. Yes, the device may end up cannibalising the Surface Pro 4, but consider this — what if Microsoft ties up with companies like Dell and HP to bring such devices directly to enterprise customers, where the $1499 (approx. Rs. 1,00,000) price tag isn't as big a hurdle as it is for regular consumers? Also, what if it cuts the price of the Surface Pro from about $1000 to $899 (approx Rs. 60,000) making it a tad more accessible for consumers?
The Surface Book in itself is a lesson in productivity for the iPad Pro and Pixel C. It's a hybrid, a tablet, a laptop and a convertible at the same time. So Microsoft basically combined the Pixel C, iPad Pro and Lenovo's Yoga products. All that with Windows, Office 2016 and Office 365. Yes, Microsoft has something really innovative.
Wait, but why is this different?
Simple, because neither Android nor Mac OS have the kind of command over the PC market as Microsoft does. With Windows as a service, Microsoft has ensured that the new OS has fast and widespread adoption and for most users Windows is still the OS of choice when it comes to productivity. So, no matter how useful OneNote and Microsoft Word may be on Android and iOS, using them on the PC has always been the first choice, which is also proven by the fact that Microsoft hasn't been able to sell phones, while Office 365 is a hot selling product.
The fact that a Lumia 950 can turn into an almost full fledged PC and the Surface Book has an Nvidia GPU along with the Intel Skylake processor, is a testament to the fact that Microsoft understands productivity more than its competitors. The company has the apps ready, it has sold Office 365 to everyone and it now has the devices.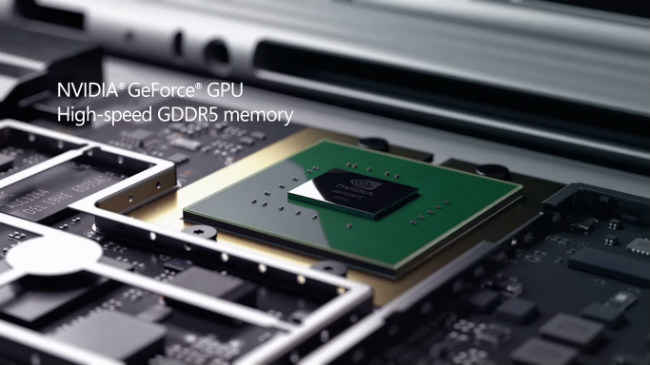 It's ironic that despite shifting from Steve Ballmer's devices and services strategy to Satya Nadella's services only method, Microsoft is the only company amongst the big three that came up with truly innovative devices this year. Yes, they aren't a major leap ahead of what you currently have, but at Microsoft they are way more innovative than what either Apple or Google have done. Companies like Dell and HP may even resell the Surface Book to enterprises, just like they do for the Surface Pro 4.
What may go wrong?
As mentioned above, apps are a problem. While the Windows Store is in much better shape today than it was a couple of years ago, it's nowhere close to Android and iOS/MacOS. While on one hand there aren't enough apps on Windows, those that are present don't function as seamlessly and smoothly as they do on Android and iOS. Take Rdio for example, while there's an app for the streaming service on the Windows Store, there are no options for choosing music quality etc. There are other such examples too.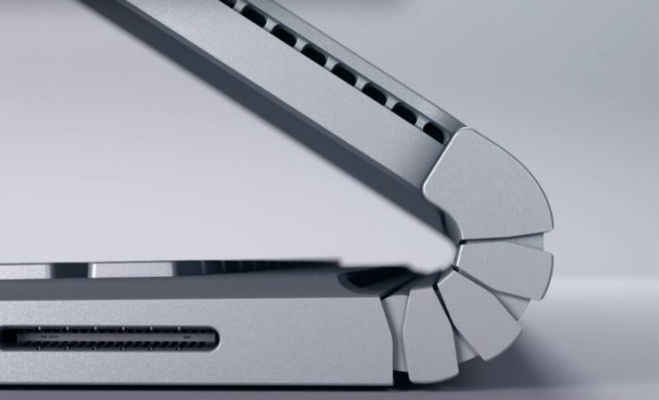 Secondly, with the exception of the Lumia 950 and 950XL, none of the products Microsoft announced last night seem to be meant for the general public. At $3,000, the HoloLens is obviously not something that all of us can afford. Same goes for the Surface Pro 4 and the Surface Book. As good as they are, both the Surface devices seem more suited to an enterprise user than to the regular customer, and that's simply because of the price points. The price tags are also why Microsoft may never even bring these two devices to India, because the consumer here just won't pay this much for a tablet or laptop.
While Microsoft may have the laptop and tablet side covered, mobiles remain a problem for it. There are people who like Lumia phones, but the numbers aren't high enough. The new Lumia phones look good and that one 'turn into PC' feature may push some to buy it. In countries like India though, Microsoft is still looking at a lot of Windows Phones are not good comments.
The comparison with Apple and Google
Lastly, the Surface Book and Surface Pro 4 were both compared to Apple's Macbook Air. Why? Because Microsoft wants to push it as the premium laptop that it is. It showcased the graphics capabilities of the device yesterday, and the device is small and light enough to be as portable as a Macbook Air. With the exception of the Dell XPS 13, no other laptop has really been able to challenge Apple's Macbooks.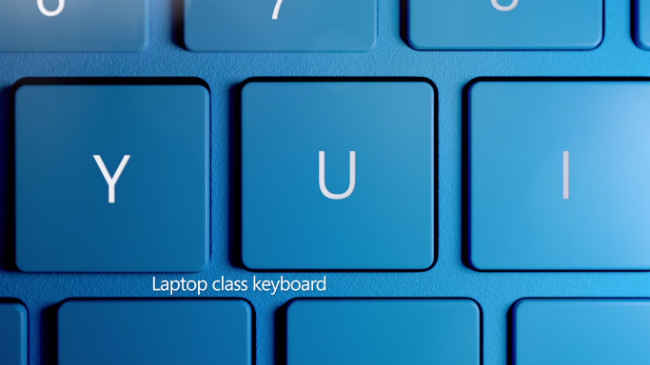 That said, despite the fact that we often call Apple's Macbooks the best laptops to buy, the fact remains that Apple neither sells a lot of them, nor do they occupy a major share in the market. Why then is Microsoft insisting on telling us that the Surface Pro 4 is 50% faster than the Macbook Air and the Surface Book is 2x as powerful? Simply because with the comparative success of the Surface tablets in overseas markets, Microsoft stands to do better with this new laptop. In addition, there aren't really any premium laptops that can take on Apple's Macbooks or iPads when it comes to premiumness and productivity, the exception of course being the Dell XPS 13 in the laptop department.
What now?
If you ask me, the Microsoft Lumia 950 and 950XL will still not sell, but we'll all admire the new feature it came with. The Lumia 550 on the other hand will sell a little more than the flagships, but it still won't be enough. In addition, the Surface Book will be aimed at enterprises, while consumers like us drool over the device. The Surface Pro 4 will make its way into more homes than it did earlier, and Windows as a service will of course continue. All that though, is just what Microsoft is planning. Does this bring Microsoft back? Not at all, it simply further solidifies its position in tablets and PCs.