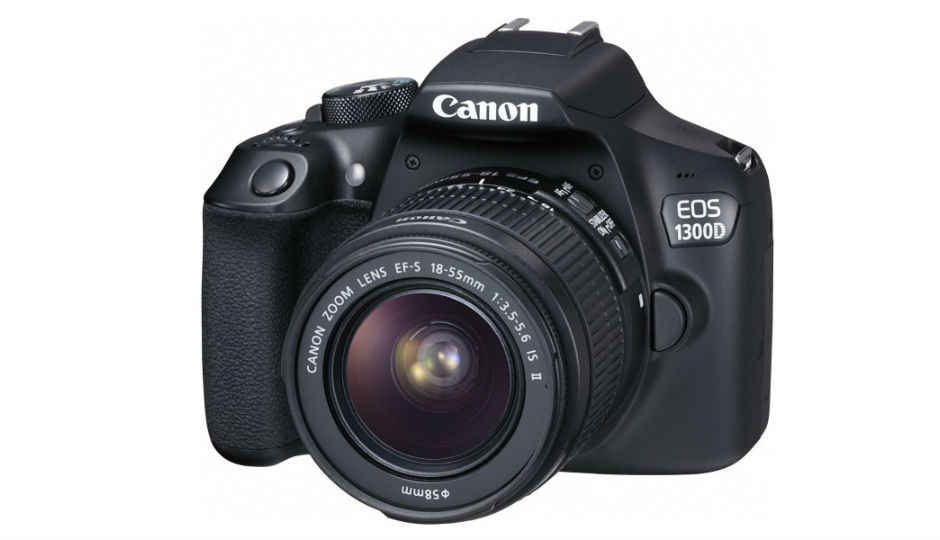 HIGHLIGHTS
The Canon EOS 1300D is aimed at budding photographers, and offers a lightweight camera with a host of new features
The Canon EOS 1300D is the latest entry-segment DSLR for budding photographers, presenting a compact, lightweight camera body with a host of new features. Here's a quick look at the highlight features offered by the new CANON EOS 1300D.
1. SMART TRANSFER OPTIONS WITH WI-FI
With built-in Wi-Fi and NFC, EOS 1300D lets you share your pictures with a single tap. Using the CameraConnect app, which is available for both the Android and the iOS platforms, you can save pictures and videos directly from the camera's memory card into your smart device and share it with your friends and family while you're on the go.
2. CANON CAMERACONNECT APP
Canon CameraConnect is a free application which enables you to transfer images and videos shot with EOS 1300D to Android and iOS devices. Apart from that, it also lets you share these images via email and on the social network, using Wi-Fi.
3. REMOTE SHOOTING
The amazing EOS 1300D brings in a whole lot of amazing features with it, and lets you use your smart device as a remote shutter release. With the REMOTE SHOOTING feature, and the CameraConnect app, you can capture the most beautiful pictures and zoom in to subjects, through your smart device. Also, you can take group shots with greater ease.
4. ONE-TOUCH CONNECTION VIA NFC
The NFC enabled EOS 1300D, makes it easier for you to download the app by simply placing your android device in contact with the camera. The moment you switch on NFC on your smart device and touch it to the NFC mark on the camera, the download page of the app pops up. However, if the app is already installed, then the NFC connection will open the homepage of the app automatically.
5. 18MP SENSOR WITH DIGIC 4+ PROCESSOR
Canon has equipped the EOS 1300D with an 18MP APS-C CMOS sensor that allows the camera to take crisp, sharp photographs. To make shooting faster, it comes equipped with the latest generation DIGIC 4+ image processor.
6. ISO 6400 FOR LOW-LIGHT SHOOTING
With its wide sensitivity coverage of upto ISO 6400, the EOS 1300D lets you shoot in various lighting conditions. While shooting indoors or in low-light conditions, you can use fast shutter speed to capture action and a lot more.
7. 9-POINT AUTOFOCUSING SYSTEM
The 9-point AF system gives precise and sharp focus regardless of the position you hold the camera in. And makes it easy for you to frame and click pictures landscape or portrait.
8. FULL HD VIDEO RECORDING
The Canon EOS 1300D can also shoot Full HD videos, allowing you to capture high quality videos without any hassle. To make your video taking experience even better, it houses an easy-to-access dedicated recording button.
9. CREATIVE FILTERS
The Canon EOS 1300D features built-in filters, allowing you to apply effects before clicking the image and once you click them, you can do little bit of editing on the move as well. The filters featured in the EOS 1300D include Fisheye, Grainy B/W, Miniature, Toy Camera and Soft Focus.
10. LIGHT & VERSATILE
Weighing just 480 grams, the Canon EOS 1300D is conveniently lightweight, and hence, easy to use. Thanks to the robust, ergonomic camera grip, the device is well suited for one-handed use.