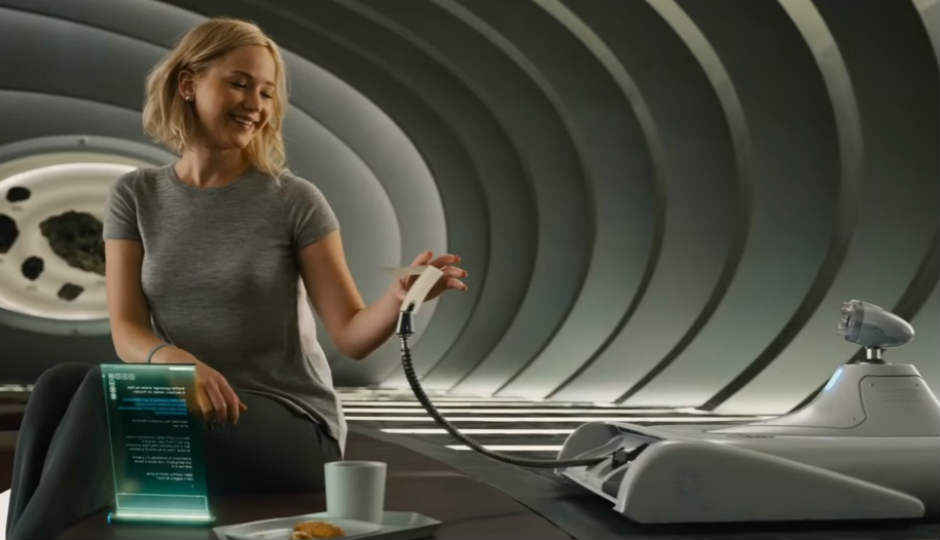 HIGHLIGHTS
Sit back, relax and enjoy!
It's that time of the week when we get you a list of the hottest, new movie and game trailers. So without further ado, let's get rolling.
Passengers Official Trailer
Starring Jennifer Lawrence and Chris Pratt, Passengers is a hot new sci-fi movie set on a spacecraft enroute to a distant colony planet. The spaceship is supposed to be transporting thousands of people, but when their sleep chambers malfunction, two passengers are awakened 90 years earlier than planned.
Underworld: Blood Wars
Kate Beckinsale is back in yet another Underworld saga, and this time she has to fight till the end of the eternal war between the Lycan clan & the Vampire faction that betrayed her.
Max Steel
Teenager Max McGrath is struggling to know the purpose of his life when he discovers that his father has not only given him superpowers, but also an alien companion/guru called Steel.
Ghost In The Shell
Based on a Japanese anime, Ghost In The Shell is a sci-fi thriller starring Scarlett Johansson, who plays a cyborg policewoman attempting to bring down a nefarious computer hacker.
I.T. Trailer
Love the Internet of Things? Want to live in a fully automated home? Think again! Technology may give you a swanky home, but it also makes you vulnerable to all sorts of attacks! This is what happens when an I.T. consultant of a successful businessman starts to stalk his daughter and endanger his family.
Gears of War 4: Launch Trailer
One of the biggest video game franchises is back with a bang as a new saga begins! After narrowly escaping an attack on their village, JD Fenix and his friends, Kait and Del, must rescue the ones they love and discover the source of a monstrous new enemy.
Forza Horizon 3 Official Launch Trailer
29 E3 awards later, racing game Forza Horizon 3 now has a free Xbox One demo. Set in the beautiful Australian landscape, you're in charge of the Horizon Festival. Customize everything in your car, hire and fire friends, and explore the down under in over 350 of the world's greatest cars, including the debut of the 2017 Lamborghini Centenario.
Dishonored 2 – Creative Kills Gameplay Trailer
From the gritty streets of Dunwall to the shimmering opulence of Karnaca, every level in Dishonored 2 is a puzzle waiting for you to solve.
Tekken 7
Your favourite Tekken fighters are back and ready to rumble! If you've been a Tekken fan all your life, it's time to rejoice as Tekken 7 is finally launching next year! Take a look at the trailer below.
Mafia 3 Official The World of New Bordeaux: Weapons
Check out all the awesome weapons you will be able to use in Mafia 3: The World of New Bordeaux. From handguns to machine guns, to sniper rifles, and bombs, Mafia 3 is the perfect recipe for mayhem.