HIGHLIGHTS

While PUBG Mobile Lite may play very similarly to the standard version of the game, there are a few gameplay differences that you should know of.
Calling PUBG Mobile popular would be the understatement of the year and it looks like the 'Lite' version of the game has become equally popular. It has been less than a week since the game launched in India and it is already ranked as the top free game on the Google Play Store. Not bad for a game that is around 400MB in size and can run on devices with less than 2GB of RAM. We tried playing the game on an Android Go device, and it managed to chug along with little issue.
If you have a low-end phone and are planning to jump into the fray, then you need to get a bit of a heads up. We played a few rounds of PUBG Mobile Lite to try and see if there were some tips we could give to help you get a chicken dinner. Here are some that might help you out.
The map is much smaller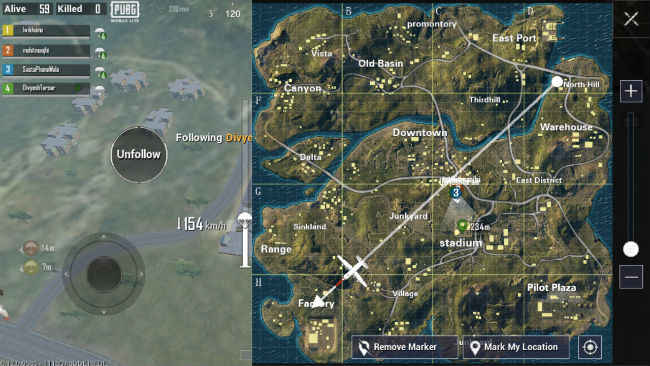 The first thing you have to know about the game is that the version of Erangel on PUBG Mobile Lite is much smaller. This makes one massive impact on the gameplay. It rears its head early in the game, during the jump itself. Due to the smaller map, it's easier to reach the corners of the map during the jump. So you can loot in relative peace.
Vehicles aren't that important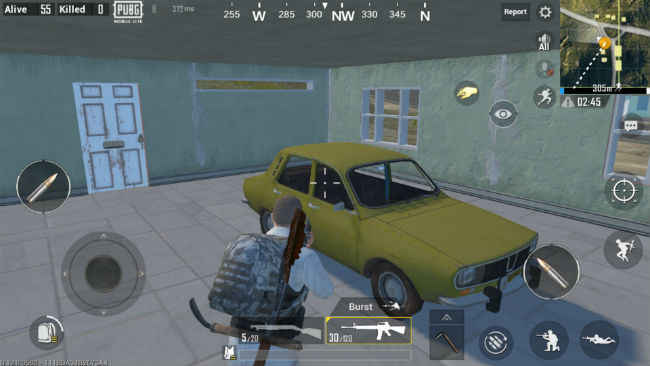 In the standard version of PUBG, vehicles are vital, especially when you are in one corner of the map. The feeling of relief when you finally find a car when you are in the Blue Zone is second to none. However, with the smaller map, its relatively easy to simply run to the safe zone. However, vehicles can still be used to rush locations or drop crates.
There is an RPG in the game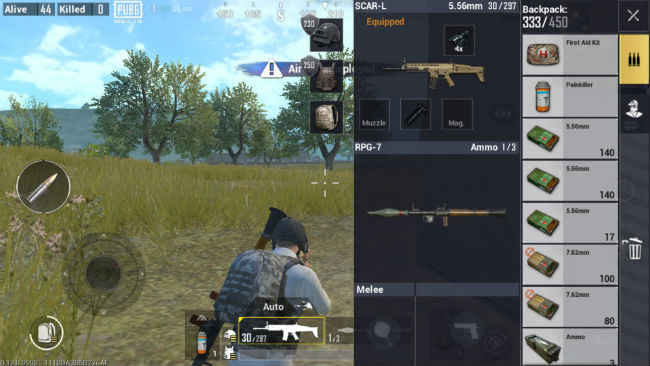 Speaking of drop crates, besides your usual stash of weapons that you might expect in game, you can also find a Rocket Propelled Grenade or RPG. This rocket launcher is great as a tool of intimidation, but it has its fair share of drawbacks. Not only does it pretty much reveal you location to anyone in the vicinity, but the actual damage it does is a little disappointing. A fully kitted out enemy will be able to shrug off a blast and the splash damage is not too great either. Add to this the long reload times, and no attachments, and you have a weapon best used to destroy vehicles. It is best used in duo/squad mode where one player carries it for support
Scopes can get you closer to that dinner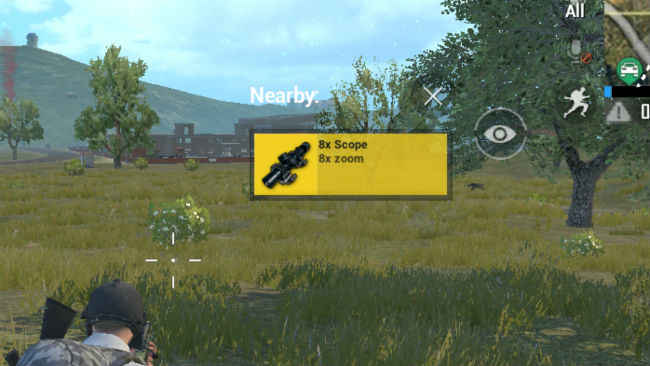 Since the map is so small, a scope lets you… ermmm… scope out a large chunk of the area since there isn't much to start with. This makes sniping an even more enticing part of the game (more on this in the next section). Finding a 4x scope is good, getting your hands on an 8x scope is even better.
No bullet drops = headshot gallery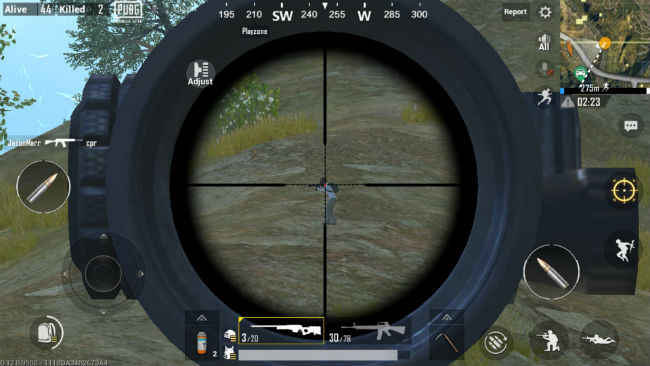 When the game was launched, the developers noted that there would not be any bullet drop when firing weapons. This means that all bullets will now fly straight, instead of dropping over distances. This makes sniping even easier as all you have to do is line up the head. This even makes something like the VSS a very formidable sniper rifle, even in late game. Don't even get started on an AWM + 8x scope combination.
So there you have it. A few tips that should help you get a chicken dinner in PUBG Mobile Lite. For even more tips, I suggest you check out our beginners guide for PUBG Mobile here. If you think you are already a PUBG master, you might want to check out our advanced guide here.