Amazon's Echo series of smart speakers now have a big daddy variant - The Amazon Echo Show. Amazon has now integrated the long-rumoured touchscreen display in Echo speakers and has completely given up the spherical design in favour of a squarish form-factor that makes it look like a tiny television with speakers attached to the bottom of the screen. Take a look...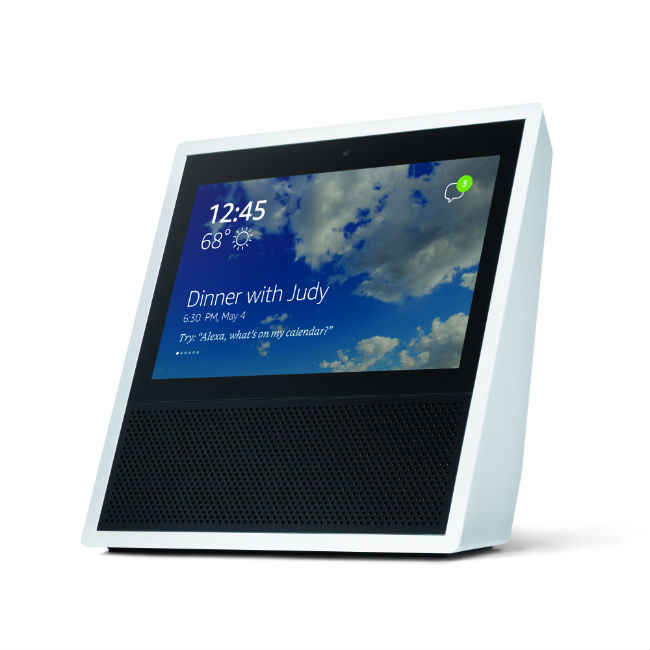 While the design of the device is reminiscent of old table clocks with digital displays (or a tiny TV), the Alexa-powered speaker has a long list of smarts built into it. For instance, Amazon's voice assistant, Alexa, can now show you things, rather than just speaking them out loud. Here are 10 things you need to know about Amazon's new AI based speaker -
The 7-inch touchscreen display is the biggest addition on the new Amazon Echo Show. That is also why the device is obviously name 'Echo Show'. With the display, users can now make video calls to anyone who owns an Echo Show speaker or has the Alexa app on their smartphones.

The Amazon Echo Show can also bring up YouTube videos with simple voice commands. It integrates with Amazon Music as well, giving users the option of watching lyrics on the display.

A cool security feature allows users to view the feed from their security cameras directly on the display of the Echo Show. Feed from Baby monitors can also be viewed through compatible cameras from Ring and Arlo. Besides security footage, the Amazon Echo Show can display to-do lists, photos, weather information, shopping lists and more.

For music streaming, Amazon has partnered with multiple services which can be integrated with Echo Show. Those include - Pandora, Spotify, TuneIn, iHeartRadio, and more. Music from these services can be brought up using voice commands

The Amazon Echo Show can also make voice calls to any Echo or Echo Dot speaker.

Integration with smart home appliances like thermostats and lights comes naturally to the Echo Show. The device is compatible with WeMo, Philips Hue, ecobee, and other smart home devices.

The speaker system used by the Amazon Echo Show is powered by Dolby. Amazon says that the speakers are designed to deliver crisp vocals and dynamic bass response.

For voice recognition, the Echo Show houses 8 microphones, equipped with beam-forming technology, to pick up sound from any direction, even while music is playing on the speakers. The wake word is still "Alexa" and if users have more than one Echo device in their home, the nearest one will respond when a voice command is given.

Since Alexa is a smart AI, it adapts to a user's preferences, speech patterns and vocabulary over time. The Echo Show can be used to order an Uber, make dinner reservations, track steps with Fitbit, display recipes, and much more.

Other specifications of the Echo show include - a 5MP camera on top of the display for making and receiving video calls, Dual-band Wi-Fi support, Bluetooth connectivity, and an Intel Atom x5-Z8350 processor.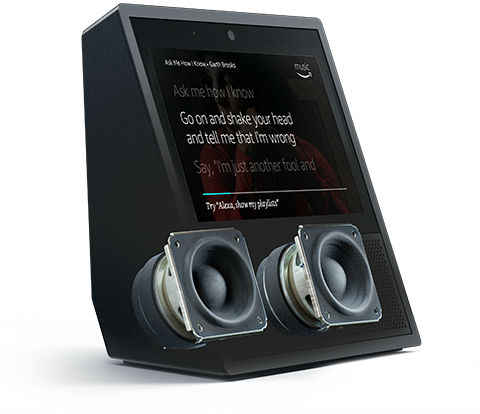 So, those were 10 things you need to know about the newly launched Amazon Echo Show speaker. Unfortunateky, the speaker is only available in the US and UK for now. Pre-orders start at $229 (Rs 14,799) and the device will start shipping from June 28 onwards.