Earth Week: Here's a look at some apps that will help you become more environmentally friendly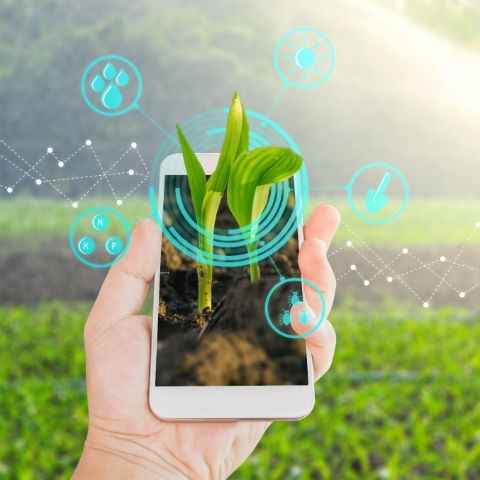 Earth. It may not be the largest planet in the Solar System, but it is the most important. At least to us humans anyway. So important in fact, that we have dedicated an entire day to it. Earth Day, as it is unimaginatively called, is dedicated to protecting our planet and for good reason - It's home. Humans are in the midst of a technological boom, which has left a mad mark on the planet. Pollution is a very real threat and if we don't do something today, we might be able to do anything to prevent a calamity tomorrow.
Thankfully, technology is also being utilised to help the planet. While all of us might not be able to afford large scale renovations such as moving to solar energy, we can use a tool that all of us have to do our bit. There are a plethora of apps that you can use to help better the environment. These range from helping you learn more, to those that can help you clean up the garbage in your neighbourhood.
Knowledge is half the battle
In our quest to help clean the planet, knowledge is the most vital tool at our disposal. After all, only by knowing what is happening to our planet and you think of ways to solve the problem. There are a number of apps that you can use to learn more about helping your environment. The US space agency, NASA has an app called the NASA Visualisation Explorer (Android / iOS) which lets you read articles about events happening on Earth, aided with photos and videos. You can also learn about other planets if you wish.
If you really want a reality check though, check out the Earth Now app (Android / iOS) released by NASA's Jet Propulsion Laboratory. The app lets you see data maps about air temperature, Ozone levels, Carbon Monoxide levels and more. For a more down to earth learning experience, check out the WWF Together app (iOS) that lets you lean about endangered animals, their habitats and other interesting information.
For something a little more down to earth and closer to home, you can check out the Swachh Bharat Mission's eLearning app (Android). The app is under the name SBM eLearning and lets you learn about various ways you can keep your neighbourhood clean. These include topics such as public toilets hygiene, waste management, household hygiene and more. Each topic is covered by a course, which is then divided into lessons. These courses start from the very basic, all the way to advanced.
Teach the young
Sometimes, the best way to learn about your environment is through games. Games are universal and everyone can learn while having a little bit of fun. The My City Cleaning: Waste Management (Android / iOS) is aimed at kids and hopes to teach them about the importance of keeping their environment clean. Another game that tackles the same issue if called Defender of Nature (Android) and teaching kids about keeping their city clean.
Why waste?
Recycling/reusing is probably the simplest way to contribute towards helping the environment and books are probably the easiest things to reuse. You do not have to do anything special to reuse them, which is why the second hand book market is still quite popular. The Recycle Books app (Android) lets you buy old books for a fraction of their cost. The app is packed with academic books, but there are a few novels in the mix as well. You can even choose to sell you old books if you want.
Of course, if saving trees isn't enough and you would rather plant more of them, then you should check out the Ecosia browser (Android / iOS). Ecosia started off as a search engine and a majority of its profits are used for tree planting projects. The company claims to be completely transparent and doesn't tracker or save user data. The browser is based on Chromium, and is quite similar to Chrome in terms of UI.
Air quality should be top priority
While you can avoid garbage piles, or stay away from toxic zones, you cannot escape the very air you breathe. This is especially important for those with breathing issues. A good air quality app can give you a heads up about the quality of air, so you can choose to pick up a mask if you want to. It will also give you a fair idea about the air quality of your city and the importance of making environmentally friendly choices. Air Visual (Android / iOS) and AQI India (Android / iOS) offer pretty detailed information about air quality in Indian cities. Both apps offer visual cues on how good or bad the Air Quality Index (AQI) is in your area.
A pool for all
Cars are one of the major contributors of air pollution. However, simply quitting cars may not be a feasible option for many. This is where carpooling comes in. Instead of multiple people driving individual cars to a given location. A single car would cater to the needs of many. Popular ride hailing services like Uber (Android / iOS) and Ola (Android / iOS) already offer users the chance to share their ride.
Of course, there are other apps that exclusively offer ride sharing services. These include BlaBlaCar (Android / iOS), Quick Ride (Android / iOS) and more. If your prefer bus rides over cramped car rides, then you might want to check out Shuttl (Android / iOS), which gives you the option to book a bus ride to work, without having to jostle for space in a public bus.
These are just a few apps that you may want to consider if you are a budding eco-warrior, but don't know where to begin. These may seem like a drop in the ocean as compared to the troubles facing our planet, but every drop counts. We all have to try and do our bit to save the Earth. After all, it's not like we have any other place to go.