9 must have iPhone apps to enhance your iOS experience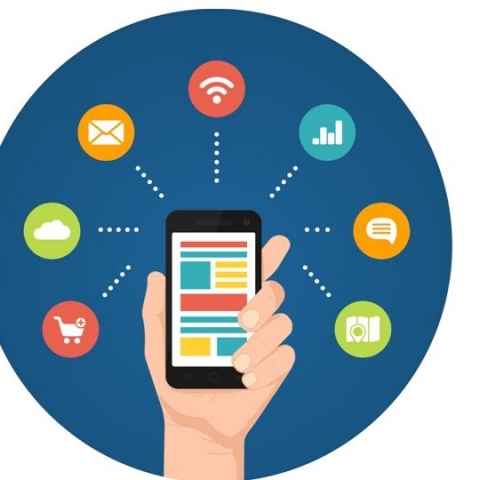 HIGHLIGHTS

Far away from the realms of photo feeds and news updates, lies a treasure trove of apps whose utility goes beyond the banal. Get ready to greatly expand the function of your phone using these lesser known iOS apps.
As of June 2016, Apple's App Store hosted 2,000,000 apps. That's an extremely large number of possibly useful apps. Where giants such as Facebook, Google and Snapchat rule the regions, it feels daunting to jump into such a dense forest to pick out the juiciest berries. But that's why you have us, so we can do all the dirty work for you, right?
Price: Free
Ever desired a file manager on iOS? Developed by Readdle, Documents (currently in its fifth iteration) is both a robust and a reliable app to manage the contents of your device. The app provides documents and media viewer that supports a large number of file formats, which to be honest is a treat for iOS users. Other than viewing, deleting, copying and moving files, Documents also provides access to your cloud services along with an archiver, a web browser and capabilities to transfer files to and from a computer.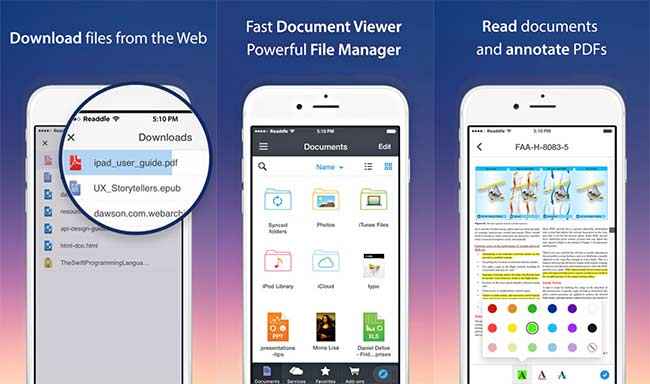 Important pointers to note here though, due to how much iOS allows access to its system, Documents won't allow access to deep system files and also it won't become an alternative for iTunes to transfer files to its first party apps. Although you can use the in-built media viewer to completely ditch the Music and Videos app.
Price: Free
You create an account on a new website, use its services for a while, get enough of it and its utility fades for you. But you find out soon that the website isn't done with you yet and bombards you with news and update mails. It's a spot you find yourself in too often, every morning clearing tonnes of such mails. Even though you can unsubscribe to these services but who has the time to go to each of the websites and unsubscribe?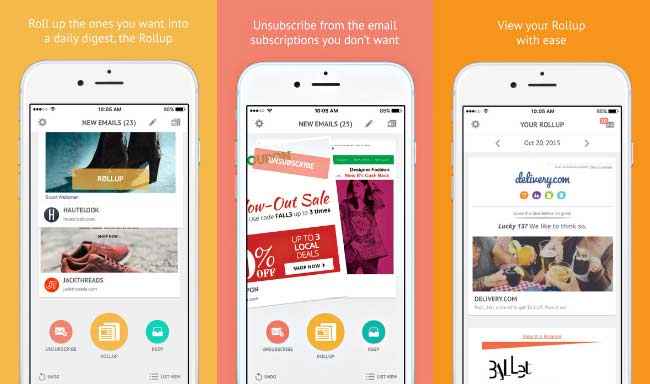 This is where Unroll.Me becomes a knight in the shining armor. The app lets you manage the horde of all the subscriptions related to your email accounts. You can unsubscribe, keep or even tell the app to add a subscription into a daily digest like feature which sends just one mail to you for all the subscriptions.
Price: Free
Here's an app for all the time-bending film makers. The iPhone shoots amazing videos, plus with its ability to shoot in up to 240 fps makes it an incredible quick access companion. The first party Photos app allows you to control where you want the slo-mo to happen, but let's be honest that's not much of control. Slow Fast Slow lets users both decrease and increase the speed of videos.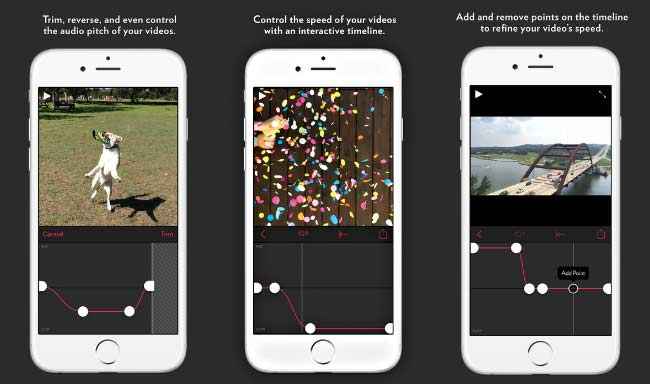 The app provides a simple node-based system to form speed curves on the timeline, so you can get both time-lapse and slo-mo in the same video with smooth transitions in between. The speed can be increased up to 8x and decreased down to 16x. Standard features such as trimming and reversing videos are present along with a toggle to change the audio pitch.
Price: Free (Offers In-App Purchases)
The name says it all for this app. Using a device's camera, the app turns an image into a scan using a selection of ingenious filters. These filters are designed to highlight the contents of your documents and increase the contrast with the page while keeping it readable. The app picks up a filter automatically judging by the type of photo, but also lets you change it yourself. You can use corner pins to mark just the document from the photo you clicked and the app stretches the document into a full screen rectangle.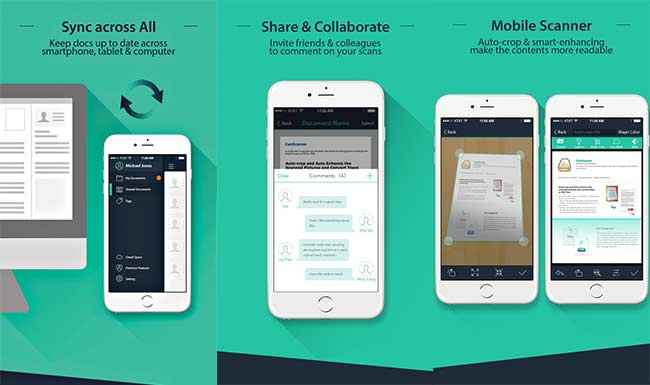 There's a batch shoot mode which puts all the scanned images in a single document. Once you're happy with the scan, you can either save it in the camera roll, mail it or upload to one of your cloud accounts as PDF document or images. You can also invite people to see your scan and comment on it.
Price: Rs.300 (Offers In-App Purchases)
Similar to CamScanner, this app scans your documents and generates machine-encoded text instead of images. It's a portable optical character reader. As of the writing of this article, the app can read 61 languages. With an In-App Purchase the app can also translate the scanned text to 91 languages. It's important to note that the app doesn't provide an automated language recognition, you'll have to mention what language the app is about to read. The app might have a steep price point, but it is aimed at power users – frequent travellers, translators or anyone who is regularly involved in the digitisation of information. The app delivers exceptionally for what it's supposed to do and is a solid portable option.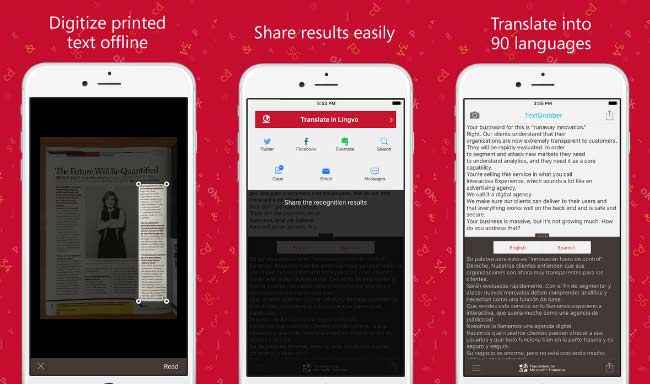 Price: Free (Offers In-App Purchases)
iOS has always been short on supported file formats and it stays the same for the über popular format GIF. But don't worry, GIF viewer has got your back. GIF viewer lets you import GIF files to the app from your camera roll and voila! You have your GIF animating. Apart from simply viewing GIFs, the app also offers viewing a GIF frame by frame, changing the frame rate and converting the GIF to video when you need to share it through a service which doesn't support animated GIF. Though all these features (apart from viewing) are locked behind an in-app purchase. If GIFs are really your thing, there's no denying that this app is a treat.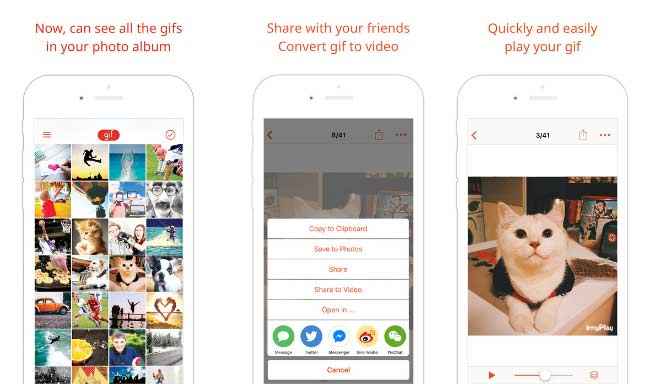 Price: Free
What do you get when you combine one of the most used web services in the world with one of the most used app? To put it simply it's a keyboard by Google with an inbuilt Google search. You can actually browse your search results without ever closing the keyboard. Now you don't have to close your messenger to show off your general knowledge skills. You have all the answers of this universe. Google search is not the only feature the app has to offer. Standard features such as predictions, swipe typing, emoji palette and a GIF search engine are also inbuilt.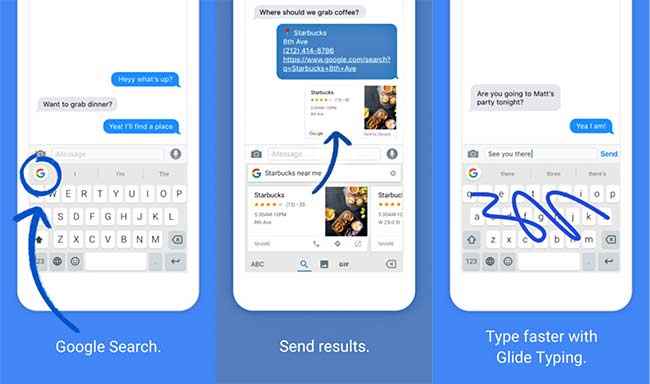 But features such as deleting text in bulk with the delete key, one-handed use and quick input of a number, symbol or an uppercase letter, which are already there for the stock Google keyboard are missing in Gboard. And the inbuilt search engine is missing from the Google keyboard on the Android side, as of the writing of this article. Maybe in future updates, Google unifies both these keyboards and provides it to both the operating systems.
Price: Free (Offers In-App Purchases)
When iOS gave developers freedom to develop content blockers for web usage, the world gasped and the mobile web changed (for Apple users). Finally! We can easily block ads, trackers, specific media, social network widgets and tonnes of other stuff. 1Blocker is a titan in this space. Apart from letting you block specific categories of content, it also enables you to go down to specific details by letting you pick intricate blocking rules within the provided categories.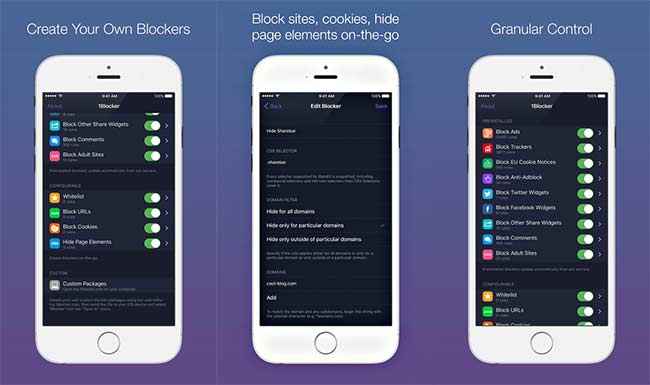 The app doesn't stop there, it allows users to create their own rules on their web editor and send it to your phone, essentially opening the app to all sorts of content blocking. The free version of the app allows only blocking of one category, but with a small payment, you can start customising web pages as you desire. 1Blocker can be used by both entry level content blockers and Apple enthusiasts.
Price: Free
This app aims to help you make the most out of your smartphone. How? First, the app recognises your device, the manufacturer, operating system and carrier service provider. Then it uses this information to curate a news feed specially for your device. It picks out articles from many mobile and tech blogs and lays it out for you to enjoy.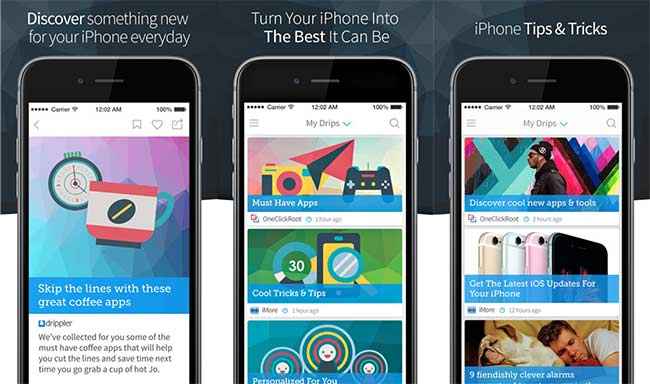 The articles are sent to you as and when they are released by the original publisher. There's also a filter that can block all game-related articles from your feed, for hardcore non-gamers (if that's a thing). The app has access to a large number of blogs, and you will find interesting new apps and hidden features of your phone. Of course, the articles are targeted at anyone who owns the same model of phone, so personalised interests may vary. It's still a good way to discover interesting stuff though.
This article was first published in September 2016 issue of Digit magazine. To read Digit's articles first, subscribe here or download the Digit e-magazine app for Android and iOS. You could also buy Digit's previous issues here.