SmartCam 1.4 [Download of the Day] detailed review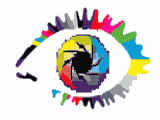 SmartCam is an application which allows one to make use of their mobile phone camera as a webcam. It will make your mobile phone camera appear as a normal webcam on your system and it can be used transparently by any application which needs a webcap. All it requires, is either a Bluetooth or WiFi connectivity in your devices, and a phone which runs either Symbian, Windows mobile, or one which supports Java. The software works on both Windows and Linux.
The software comes in two parts for the two systems (the PC and the mobile). The user has to download both parts, depending on which operating system they have on their computer and on the mobile phone - and any combination of aforementioned supported OSes works fine.

The setup process may be confusing to some, so here's a step by step guide. First, you need to install the PC part of the software on your Windows/Linux system. Then you need to install the mobile client of the software on your Symbian/Windows/Java mobile. At this point you will need a bluetooth/wireless connectivity option; although both work great, it is easier to setup over Bluetooth. Just start the client on both your computer and mobile, then search for devices from the mobile. Make sure your computer's bluetooth is 'visible' and both in the clients, the connectivity is set to be 'Bluetooth'. For phones which have a better camera, and need more bandwidth to stream a higher resolution video to the PC - WiFi is a better option for sure. All you need to do is to mention the computer's (server) name in the device and select a port to connect to (leave default but same value in both the clients). Now press connect. It's not as hard as it sounds here.
[RELATED_ARTICLE]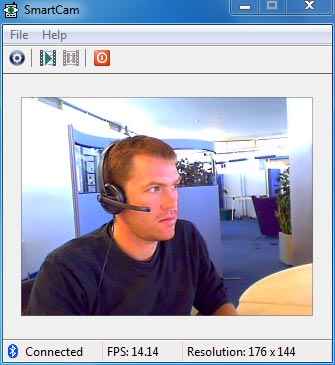 After you've set up the system, you will see your video in the PC-client. It will work just like a webcam and will be recognized by by your applications as one. Skype, for example, will run the PC client automatically when you log in - all you have to do is to connect the phone. Same for other chat clients / IM apps. If you don't want to video-chat anymore or need to close the feed, just close the PC client and exit from the mobile client. Clicking disconnect is an option, but it disconnects your device from the bluetooth pairing if you are connected to PC suites or in other apps.

SmartCam will let you select the video quality in the device and the codec/compression selection in the PC client. The latter is a nice feature, which compresses the video with available codecs before sending it online, reducing the size of the stream (note: compression will introduce some milisec latency/delay - if it's untolerable then choose no compression). The status bar gives the related streaming statistics.

If you have a lower end smart-phones, the video capabilities of your mobile camera likely go unused due to poor quality, but you have after all paid for it. While the mobile video camera may not be capable of capturing video at brilliant quality, it's not too bad as a webcam simply for video chatting. So, if you are a desktop user, without a webcam or have laptop with a missing or malfunctioning webcam then SmartCam is THE choice for you.

SmartCam is not very feature rich, it serves one purpose and serves it well. The simplicity keeps it light on the system and small in size. Even if there are some alternatives for the same purpose (e.g. WWIGO or the paid ones, such as Mobiola WebCam etc.), none of them supports all these PC/mobile operating systems and/or is as simple as SmartCam. Moreover, it is a free and open source project hosted at sourceforge. The latest version of SmartCam is 1.4. All the project files and source can be downloaded from here.