Redmi Note 3 32GB detailed review
The all-new Xiaomi Redmi Note 3 with the Qualcomm Snapdragon 650 SoC is almost a game-changer in terms of what one can expect from a smartphone priced at Rs. 11,999. It is a game-changer in terms of pure performance and battery-life, two key aspects of a smartphone that almost makes or breaks it for users in this price segment. After a relatively quiet period, Xiaomi has come back into the affordable smartphone segment with an impressive device that not only outperforms all smartphones in its segment, but also edges past some of the flagship Android smartphones. We have reviewed the 3GB/32GB variant of the Xiaomi Redmi Note 3, and there's also a cheaper variant with 2GB/16GB configuration priced at Rs. 9,999.
Xiaomi Redmi Note 3 specifications:
SoC: Qualcomm Snapdragon 650 with hexa-core processor (2x1.8 GHz A72 + 4x1.4 GHz A53)
GPU: Adreno 510 GPU
RAM: 3GB LPDDR3
Storage: 32GB with microSD card slot for expansion via the SIM 2 slot
Screen size and Resolution: 5.5-inch 1080p IPS display
Network Support: 4G LTE support, LTE support for Band 3,5,40 and 41 in India.
Dimensions: 150 x 76 x 8.65mm
Weight: 164g
Battery: 4050mAh
Fingerprint scanner
Rear Camera: 16MP, f/2.0 with phase detect AF and dual tone led flash
Front Camera: 5MP, f2.0 front camera
IR Blaster
No NFC support
Android Lollipop 5.1.1 running on MiUI 7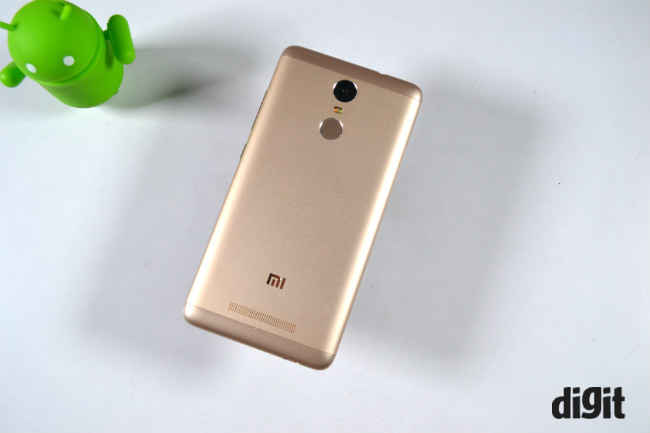 Performance: Serious firepower on tap
As mentioned earlier, the newly-launched Xiaomi Redmi Note 3 is all about performance, and most of it comes from the Snapdragon 650 SoC. The benchmark charts and comparisons below evidently shows how the Snapdragon 650 SoC is vastly superior in terms of pure performance. Such high performance usually comes at the cost of some sort of a trade-off in battery life or thermal management capability. But, in case of the Xiaomi Redmi Note 3, you can have it all (more on this later). Benchmark numbers aside, we decided to tax the smartphone with some of our own back-to-back tests that are known to bring most smartphones down on their knees. We started with recording a 5-min UHD (2160p) video clip, something that isn't supported by the default camera app on the Xiaomi Redmi Note 3, but we bypassed the limitation via the Google camera app that records videos in UHD on this smartphone. The UHD video capture test was immediately followed by a 30-minute gaming session (Asphalt 8 + Modern Combat 5), and we ended the test with a quick re-run of the AnTuTu benchmark. Across all the three tests, the Xiaomi Redmi Note 3 showed no signs of stuttering or excessive heating. Apart from the benchmark numbers, the Xiaomi Redmi Note 3 offers truly excellent performance in real-world scenarios, and it does that without any compromises like heating issues or rapid battery drain. Talking about heating issues, unlike the Xiaomi Mi 4i, the Redmi Note 3 doesn't get excessively warm or uncomfortable when put under stress.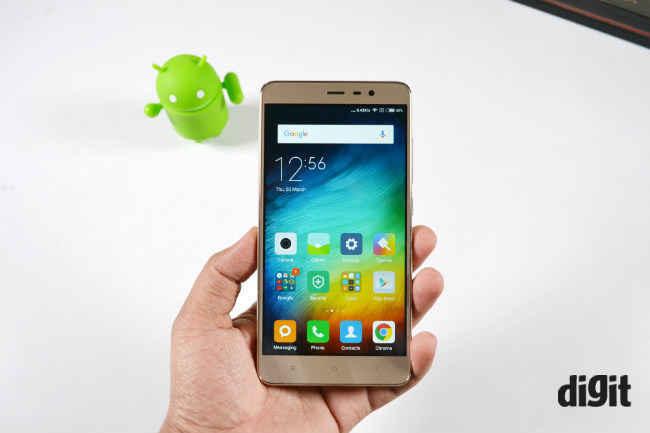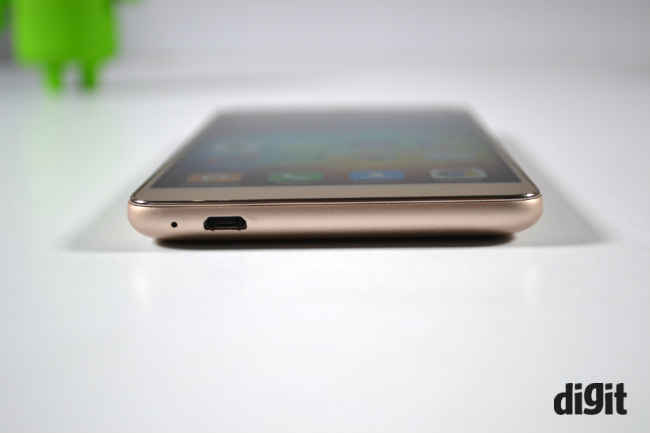 Performance comparison chart:
Battery Life: Big battery + Efficient power management
Xiaomi's "secret sauce" behind the Redmi Note 3 has a lot to do with the battery inside the device. The 4050mAh battery inside the device is big in capacity, but small in volume. Xiaomi has achieved this by packing a 690Wh/L high density battery inside the Redmi Note 3. In terms of real world usage, on a full charge, we were easily able to get through a full day of heavy usage with 15% of battery life left at the end of the day. For average usage patterns, you can expect two days of battery life from the Xiaomi Redmi Note 3. The graphs below show how the Xiaomi Redmi Note 3 compares to other devices in the battery life department. As far as charging is concerned, the Xiaomi Redmi Note 3 goes from 5% to 100% in little over 2 hours of charging time with the supplied charger.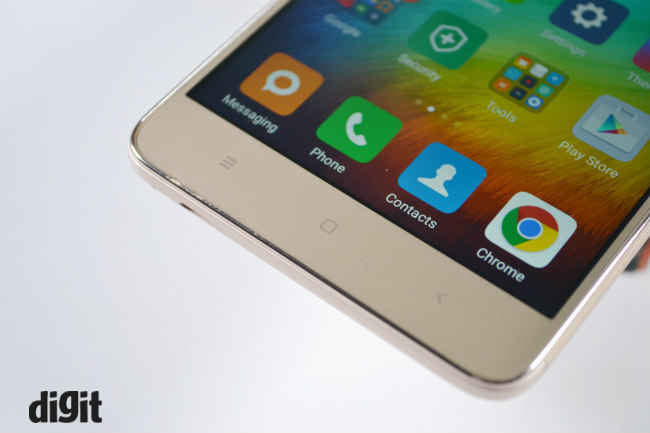 Camera: Goes higher on MP, lower in quality
Xiaomi smartphones have consistently managed to impress with its camera performance across all price brackets. Unfortunately, the Redmi Note 3 somewhat drops the ball when it comes to continuing the trend of bettering its cameras. Sure, the 16MP camera with phase detection AF is fast in terms of focusing and capturing speed, but the core image quality degrades rapidly in low-light. In normal daylight conditions, the camera does take good shots, and the shots turn out well-balanced in terms of colour reproduction and white balance. But, in low-light or even indoor lighting, the camera seems to struggle to keep the noise at bay. The bright, f/2.0 lens does a good job in separating the subjects and offering some bokeh, but we still somehow aren't able to get past its sub-optimal low light performance. While Xiaomi hasn't mentioned the sensor manufacturer, we suspect that the Redmi Note 3 houses a 16MP Samsung sensor with 1um (micrometer) pixel size. This somewhat explains the noise in low-light situations.
Check out the photo gallery below to get a better idea of what the Xiaomi Redmi Note 3 is capable of:
View post on imgur.com
Design and Build Quality: A different approach
On the design front, Xiaomi has taken a slightly different approach for the Redmi Note 3 in comparison to previous Redmi Note devices. The Redmi Note 3 offers a metal body with a curved back that features smooth, matte finish. In terms of form factor, it is well proportioned and is comfortable to use for a device with a 5.5-inch screen. The smartphone does look more premium in comparison to previous Redmi Note devices, but the extra smooth finish at the back does make it a bit too slippery and prone to accidental falls. In terms of build quality, the device feels solid, and the use of metal lends a sense of ruggedness and quality to the device. Having said that, the shiny front metal edge is scuff-prone, the paint does come off rather easily, and impacts the looks of the smartphone. Gorilla glass fans (like us) will be dissapointed: the Xiaomi Redmi Note 3 does not have Gorilla Glass, though it seems quite similar to the Xiaomi Mi 4i which came with Corning 'Concore Glass'. The touch performance is alright, but it isn't as smooth as what you'd otherwise get from a smartphone with Corning Gorilla Glass 2/3. The speakers are placed at the back of the device, and Xiaomi has introduced a new design element to prevent sound from getting muffled when the device is placed on its back. This slight elevation does help in improving the sound output in terms of loudness and quality.
The camera lens, dual-tone flash and the fingerprint sensor are placed in line at the top of the device, while the volume rocker and power button are placed on the right edge. On the front, you have the capacitive touch buttons under the screen, and the selfie camera, ambient light sensor and a notification LED on top of the screen.
Screen Quality: Good
The 5.5" 1080p IPS display on the Redmi Note 3 is actually quite good in terms of brightness levels, colour quality and viewing angles. The Xiaomi Redmi Note 3 offers 'Sunlight Mode' that was first introduced with the Xiaomi Mi 4i. The Sunlight Mode does work in terms of adjusting the contrast at pixel level under bright light conditions, but it doesn't make a huge difference when the screen is viewed under direct sunlight. The display has a slight bias towards blue, making it appear a tad more 'cooler' than what we prefer. However, the colours and contrast settings do come in handy in tweaking the colour tone of the display, as per preference.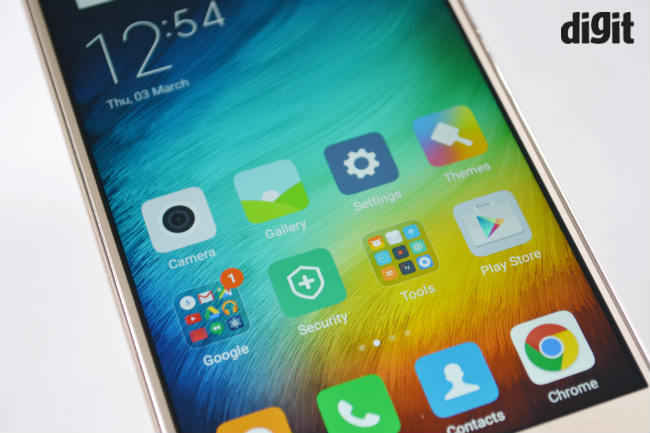 UI Review: Does not ship with Marshmallow
The Xiaomi Redmi Note 3 runs on Android Lollipop v5.1.1 based on MiUI 7. Yes, the device doesn't ship with Android 6.0 (Marshmallow)-based MiUI, a drawback for a smartphone that is otherwise well poised to take advantage of the performance-linked optimisations offered by Android Marshmallow. We could have possibly seen better core performance and battery life from the same hardware, had the device shipped with Marshmallow-based MiUI. Overall, Xiaomi's MiUI is one of the better UIs in terms of customisation and extras, which somewhat help in offering more value to the buyer. As a deterrent, MiUI has a notorious reputation for excess memory utilisation. Thankfully, with 3GB of RAM, the Redmi Note 3 offers smooth performance, even with heavy multitasking and gaming.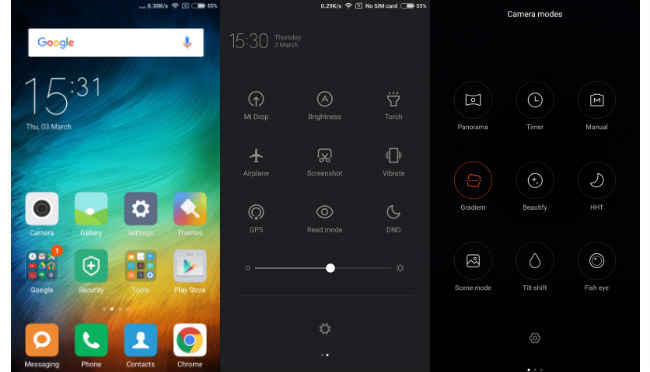 Call Quality: Good
We never faced any major call quality issues during our review of Xiaomi Redmi Note 3 - the voice reception and transmission were mostly glitch-free during our review. Having said that, in low reception areas, the Xiaomi Redmi Note 3 did face occasional issues with voice reception. The Redmi Note 3 supports VoLTE, offering high call quality on networks that support VoLTE. While the current LTE networks do not support VoLTE, Reliance Jio LTE network will support VoLTE in India.
Bottomline
The Xiaomi Redmi Note 3 is a highly recommended smartphone in its price segment, especially if you are looking for a smartphone that offers unparalleled performance and battery-life. The only possible downside to the Xiaomi Redmi Note 3 is its weak low-light camera performance and the fact that it ships with Android Lollipop-based MiUI 7 rather than the expected Marshmallow-based MiUI.