Samsung Nexus S: Decent, but we expected much more... detailed review
The Samsung Nexus S is a phone that requires no introduction. Ever since HTC introduced the first Google branded phone aka the Nexus One, people have been craving a successor. For a variety of reasons (and not all of them quite valid in our opinion), a pure Android installation is something that every handheld geek craves, and there are people who will buy an HTC or Sony Ericsson handset only to root it. And this is what the Nexus S offers - a pure Android experience without any routing required. However, to be very fair, and geekiness aside, we've never quite understood the fanfare for a pure, non-skinned Android install. It's just different from a Sense UI or a Touch Wiz UI, and not necessarily any better or worse - let the flame wars begin!
In retrospect now, that we're done with the review, this might sound like sacrilege to people who revere the device, but we're still scratching our heads at what the fuss was about. Consider it a teaser to what comes.
Look and feel
The Nexus S is typical Samsung – piano black, with a flat front and a contoured battery cover that is so reminiscent of Jennifer Lopez, (read hourglass physique for the musically disinclined). The phone has a substantial feel in hand, and is thicker and feels larger than the Samsung Galaxy S. It is heavier too at 129 grams, and while it's lighter than the HTC Incredible S (reviewed here), it feels heavier, and is thicker and longer. The battery cover is shockingly thin, but it doesn't seem too flimsy. Overall, the phone doesn't look its price, and if you were expecting an aluminium unibody or something forget it - Samsung doesn't do metal.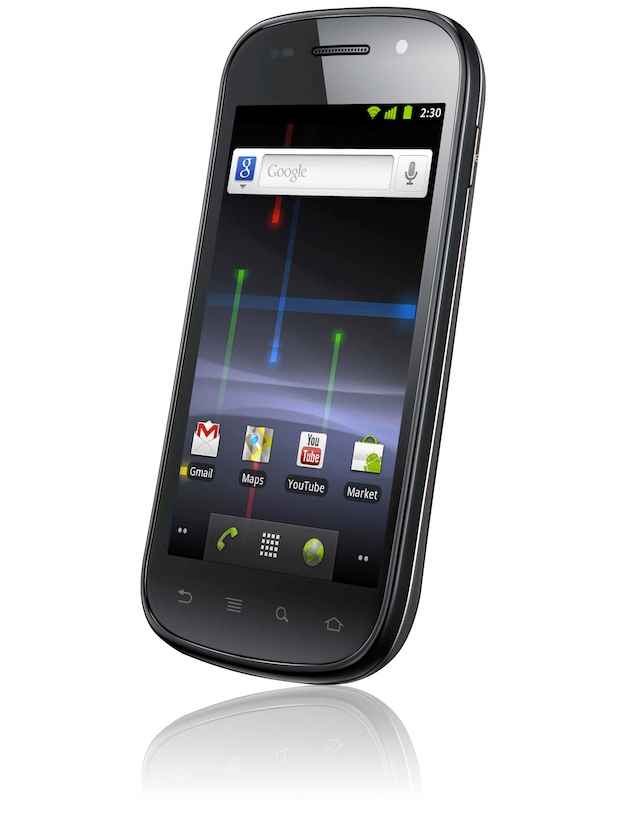 The phone is long, and the top and corners are gently rounded. Beneath the 4-inch display are four capacitive touch controls - home, search, back and menu. Their backlighting is adequate, and not overly bright. Incidentally, the S-LCD display is inferior to the Super Clear S-LCD display on the HTC Incredible S – while it's bright, it does not have as good colours. In fact when watching videos, the colours can appear a little washed out at times. Visibility in sunlight is poor, but this is true for nearly every phone we've come across. The Nexus S came with Android 2.3.2 and we updated it to 2.3.3. Needless to say the update was painless and over the air, unlike other Samsung phones that use the dreaded Kies software.
Incidentally, the FB app is quirky - we noticed comments posted weren't available even on refreshing and we had to go back and return to the page to see the comments. This is a problem we've not faced on other Android-based phones. We had issues with calls a couple of occasions - despite at least 8 attempts, the capacitive display would not register a swipe to accept an incoming call. The onscreen keypad is decent – certainly at par with the Sony Ericsson Xperia Arc (reviewed here), although we made more mistakes than on the Incredible S. The display is sensitive, but it lacks that extra hairsbreadth accuracy when quickly typing, unless you get used to its characteristic behaviour. Incidentally, the Galaxy S felt like a much better, all round phone. However, to its credit, the Nexus S is very responsive, on account of no extra resource overhead for skins, custom wallpapers and extra tasks.
Features
The Nexus S comes with 16 GB of storage and this should be sufficient for movies and such, however, we feel Samsung could have included a microSD slot with little cost difference. The Nexus S runs a 1 GHz ARM Cortex A-8 CPU with PowerVR SGX540 graphics solution and coupled with 512 MB of RAM this makes for a reasonably potent package. While some HTC phones feature 768 MB of RAM, we feel that with Android managing memory quite well, the difference not substantial, and definitely not noticeable.
[RELATED_ARTICLE]The good news is that you have a great ecosystem of apps to choose from, the second best selection of apps in terms of quality and sheer numbers. You also get quickest software updates, and we found 2 updates in just 7 days of getting the phone. While this is geeky, is it also really significant for a phone, which until 2 years back, nobody bothered to update? We leave you to decide. While Android 2.3 is better than its predecessor in terms of boot up time, and possibly speed, there's very little that is immediately different in terms of the interface, and one needs to use Android 2.2 and 2.3 on two different devices to notice serious changes. Once again there are five side scrolling home-screens with dots on the bottom to indicate which screen you are currently using. The main menu scrolls vertically with a couple of rows of icons visible over the top and bottom as curving off into the distance. This is pretty useful, since you get a hint of two extra rows of icons - it's easier to find an option, especially if you've got 50 something apps installed. The task view option now displays the most recently running 8 apps, instead of 6.
All in all, the interface on the Nexus S is pleasing, but after comparing it to the Sense UI, it just seems to be a little raw. HTCs embellishments seem to have come to places that needed them the most, and we've yet to come across a serious quirk on HTC phones, but just 10 days with this one revealed the quirks mentioned in the previous section. When looked at singularly, the Nexus S is not bad, but given the competition, it feels in need of some polishing.
A 3.5mm jack says yes to aftermarket earphones. The battery rated at 1,500 mAh is about what we expect for a device of this class. The camera is a 5-megapixel unit, a little on the low side given the 8MP clickers we're seeing from other manufacturers, and there's an LED flash to aid capture in tricky light.
Click next to read about the performance and our final verdict on the Nexus S
Performance
Performance in-call was good with decent signal reception and no dropped calls. In zone three too, there was hardly any issues with signal clarity, although we did notice some disturbance on the line, along with some voice distortion, but this was sporadic. Although the weak ringer and weaker vibration leaves a lot to be desired and resulted in 11 missed calls in three days with the phone either lying in front of the reviewer, or on a table not three feet away or even in our pockets. This is shocking, because we use the same ringtone to test volume of the ringer with incoming calls, and quite frankly, we were sorely disappointed. Even the vibration system is not noticeable most of the time and this seals the Nexus S' fate.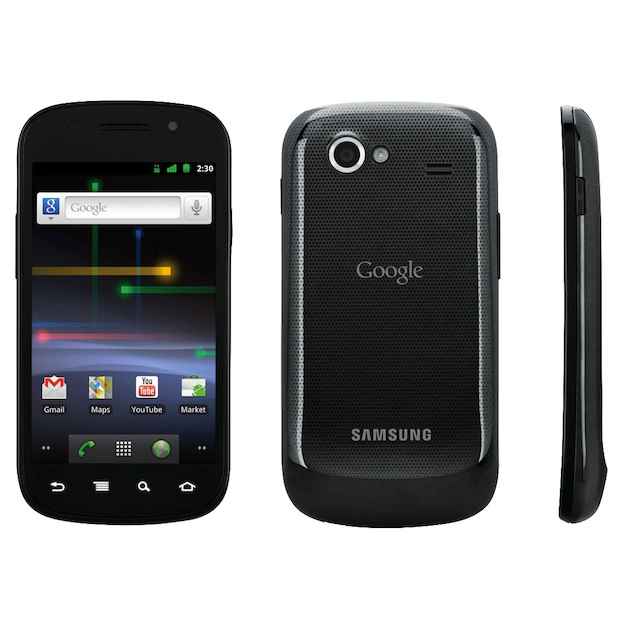 Music quality on the Nexus S is pretty good with good bass and a pleasing mid-range. The earplugs supplied are pretty decent, and while they don't isolate well, they do sound nice. Photo quality is good, but there is a lack of per pixel sharpness, and the flash while decent is only effective up to around 3 feet. Video recording indoors is a bit on the dim sidewith graininess visible, and some frames also have a slight jerk to them. Battery life is decent, but we noticed it dipped sooner than the Incredible S, which we tested at around the same time. The Incredible S has a smaller battery (1,450 mAh) and the reason for this is a mystery, for the HTC phone had more apps installed.
Our take
[RELATED_ARTICLE]At a price of Rs. 29,590, the Nexus S is a little too expensive regardless of the hype it created by being a "Google" branded device. We're sorry to break the news to you, but while patches might be very frequent, this will only satisfy geeks wanting a device to tinker with, and not people wanting a good "phone". It's not a bad handset, and seems a reasonably well rounded device, but there is no way it lives up to the hype it created - the odd small glitches add up, and we're rather disappointed with especially the poor ringer, and odd interface quirk, which is really unacceptable for a device with Android sans frills. With devices like the HTC Incredible S around, the Nexus S doesn't get our recommendation, and given a choice, we'd pick the Galaxy S instead of it.
Specifications: Display: 4-inch, 480 x 800 pixels, S-LCD; OS: Android 2.3; camera: 5 MP; Storage: 16 GB; battery: 1,500 mAh; weight: 129 grams
Rating:
Features: 7.25
Performance: 7
Build: 6.5
Value: 6.5
Overall: 6.75
| | |
| --- | --- |
| Brand | Samsung |
| Model | Nexus S |
| Street Prices (Rs) | |
| Price (MRP, Rs) | 29,590 |
| Features | |
| Physical Specs | |
| Form Factor | Bar |
| 2G Network Bands | GSM 850 / 900 / 1800 / 1900 |
| 3G Network Bands | HSDPA 900 / 1700 / 2100 |
| Screen Resolution | 480 x 800 pixels |
| Screen Size (inches) | 4.0-inches |
| Maximum Screen colours | 16M |
| Touchscreen / Dual Screen (Y/N) | Touchscreen |
| Battery Rating | 1500 mAh |
| Dimensions (L x W x H) | 123.9 x 63 x 10.9 mm |
| Weight | 129 grams |
| Expandable Memory Type | - |
| RAM (in MB) | 512 |
| SoC (CPU, GPU) | ARM Cortex-A8, PowerVR SGX540 |
| CPU Clock speed | 1 GHz |
| No. of CPU cores | 1 |
| Hot Swappable Memory (Y/N) | NA |
| Available Colours | Black |
| Other Features | |
| Operating System (Tested with) | Android 2.3.3 |
| Charging via USB (Y/N) | Y |
| Hardware Keypad (Regular/QWERTY) | - |
| Accelerometer (For auto rotate) | Y |
| Address Book Capacity | Unlimited |
| No of calls in register | Unlimited |
| Talk Time / Standby Time (3G) * | 6 hrs 20 min, 370 hrs (3G) |
| No of Profiles # / Customisable | NA |
| Offline Opearability (Y/N) | Y |
| Inbuilt GPS / A-GPS support (Y / N) | Y / Y |
| Connectivity | |
| Browsing (GPRS/EDGE/3G) | Y / Y / Y |
| EDGE max speed (in kbps) | 237.7 |
| 3G max speed (in mbps) | 7.2 |
| Connectivity (WiFi/Bluetooth/IR/USB) | Y / Y / N / Y |
| Bluetooth Version/A2DP support | 2.1 / Y |
| Camera Specs | |
| Camera Resolution (Mega Pixels) | 5 |
| Video Capture Resolution | 800 x 480 pixels |
| Auto focus / flash | Y / Y |
| Type of flash | LED |
| Secondary camera for video chat | Y |
| Mirror for self portrait (Y / N) | N |
| Camera Settings (So 10) | 6.5 |
| Zoom (Optical/Digital) | digital |
| Multimedia | |
| Music Formats supported | MP3, WAV, eAAC , AC3, FLAC |
| Video formats supported | MP4, DivX, WMV, H.264, H.263 |
| FM Radio / RDS (Y/N) | N |
| Accessories | |
| Bundled Accessories | Charger, handsfree, data cable |
| Size of memory card provided | - |
| Build and Ergonomics (So 10) | |
| Surface materials used | 6 |
| Overall build and in-hand feel | 6.5 |
| Quality of moving parts | 6.5 |
| Design and ergonomics | 7.25 |
| Keypad design (on-screen or hardware) | 7 |
| Menu and interface | 7.5 |
| Settings and ease of navigating menus | 7.5 |
| Performance | |
| Signal Reception and Voice Clarity (So 10) | |
| Zone 1 | 7.5 |
| Zone 2 | 7 |
| Zone 3 | 6.75 |
| Handsfree Clarity | 7.75 |
| Loudspeaker Clarity | 6 |
| Earpiece Clarity | 7 |
| Handsfree Volume | 7.25 |
| Loudspeaker Volume | 6 |
| Earpiece Volume | 6.5 |
| Bluetooth Transfer Speed (in KBps) | 143.2 |
| Imaging and multimedia tests | |
| Captured Photo Colour | 7 |
| Captured Photo Crispness | 7 |
| Captuted Photo Detail | 6 |
| Captured Video Quality | 6 |
| Effectiveness of integrated flash | 6.25 |
| Music Quality (loudspeaker) | 4.5 |
| Music Quality (handsfree) | 7.25 |
| Volume levels (loudspeaker) | 5.5 |
| Volume levels (handsfree) | 7.5 |
| Display (So 10) | |
| Crispness | 7 |
| Colour | 6.75 |
| Contrast | 7 |
| Font rendition | 7.25 |
| Legibility in bright sunlight | 6 |
| Video playback | 7.25 |
| | |
| * Manufacturer Rated | |
Contact: Samsung India

Phone: 180030008282, 18002668282

Website: http://www.in.samsung.com
Email: None
Price: Rs. 29,590 (MRP)