Samsung Galaxy Note 8 detailed review
Update: The score for this phone was 84 at launch. This has been changed to 82 after new flagships were launched. Read on to find out more.
Smartphone firms don't surprise me anymore, and very few actually impress. When Samsung took the stage this year, it impressed us all, albeit playing safe after last year's shenanigans. The Galaxy Note has always been Samsung's prized product. It's a category Samsung created, and the Galaxy Note 8 is poised to spoil Apple's tri-phone party. For the most part, this is an S8 Plus with the S-Pen, but then again, in many ways it isn't. I switched from the Galaxy S8 Plus to the Note 8 for this review, so I have a pretty good idea of how this phone differs. We'll begin with the obvious.
Camera: A Samsung camera out and out, but better...
It's no surprise that Samsung chose the telephoto+wide angle offering for the Note 8, but OIS on both rear cameras does make this enticing. On paper, that allows the Note 8 better low light photos even on its tele lens, something other cameras do lack. If you've been a Samsung user so far, you would know that the company has made considerable progress with its low light algorithms, and all this put together makes the Galaxy Note 8 an exciting proposition indeed. Let's discuss this part by part.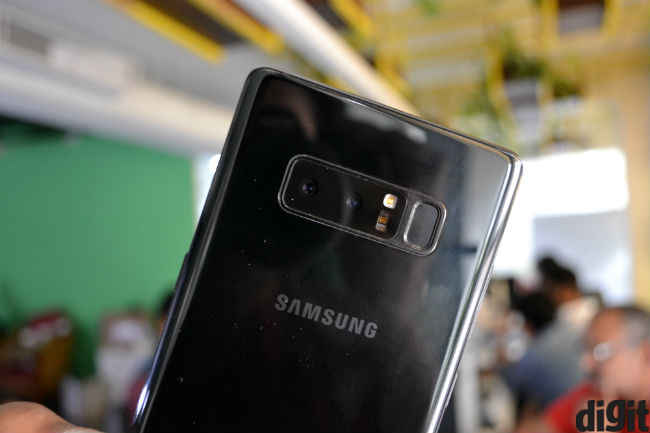 Shooting regular photos
The Galaxy Note 8 has all the signature elements of a Samsung camera. It shoots bright low light photos, vibrant colours and produces soft details often. But, the Note 8 is markedly different too, since it does all this with greater detail and better colour definition. Dynamic range is excellent, but the Note 8 excels at reproducing the slight bluishness in the night sky or the difference between the light blue sky and soft white clouds during the day. In a way, the Note 8 proves that the second sensor is what Samsung's cameras were missing so far. Noise levels are reduced and though the algorithms bring some softness in details, these are the best photos a Samsung phone has ever taken for me.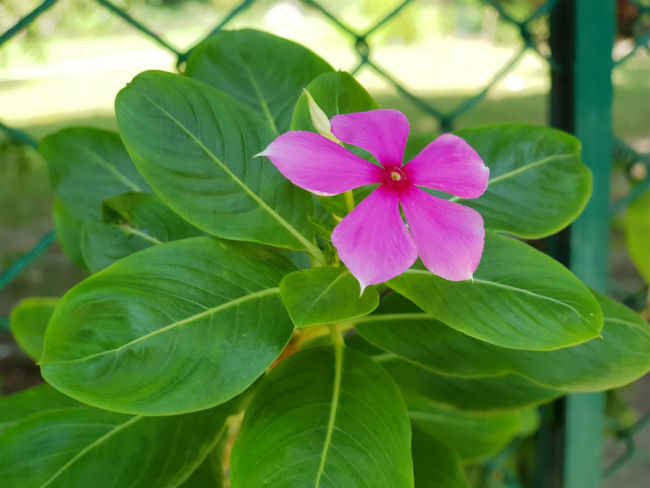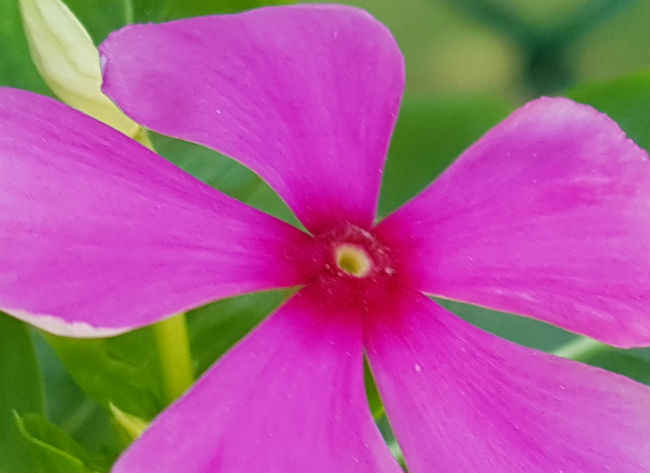 100% crop of photo above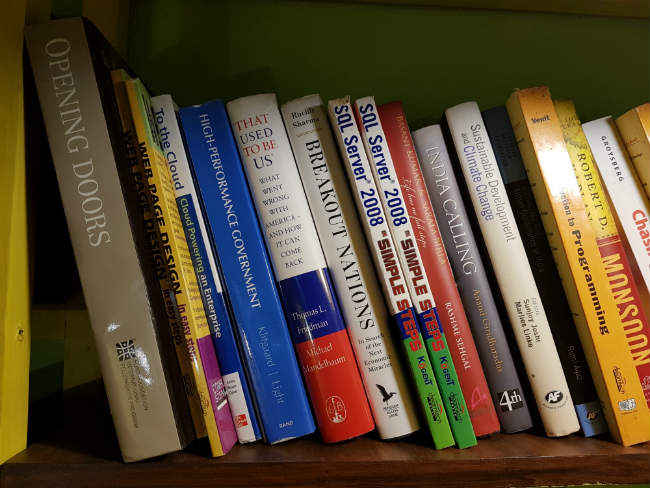 Shot by Galaxy Note 8 in indoor incandescent lighting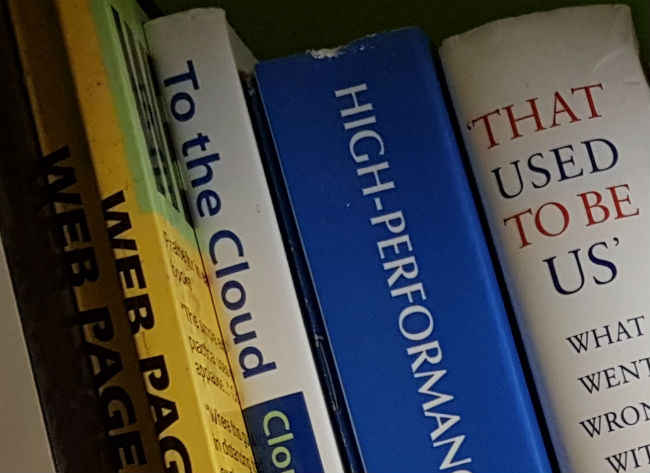 100% crop of the photo above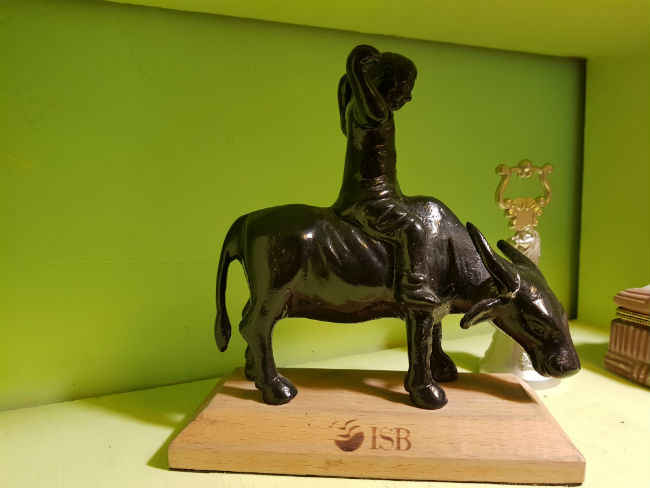 Shot by Galaxy Note 8 in indoor incandescent lighting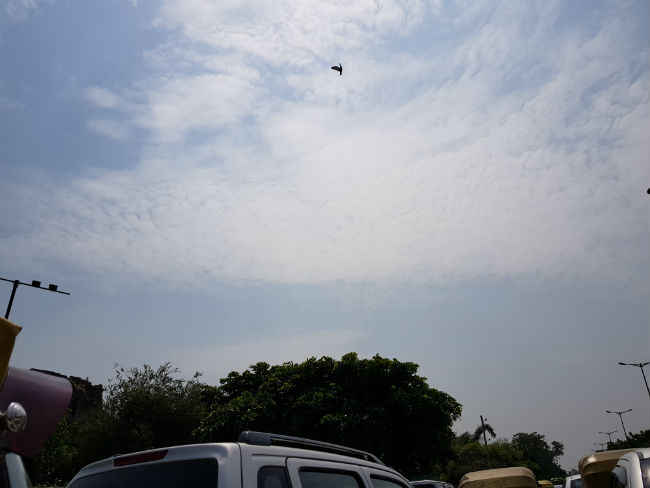 Shot by Galaxy Note 8 on a sunny day
I have to enlarge photos to give you my analysis of the camera, and see them on a pre-calibrated display, but many of the Note 8's faults, like the pleasant but noticeable oversaturation of colours and soft details, will never affect a regular user who clicks and shares photos, all from his phone.
Low Light photos
Everything I wrote above is true for low light shooting as well, but I had to add a separate section to talk about the live focus mode.
It's easy to expect dual-OIS to make low light photos better, but the tele lens is simply not suited for this. I have taken some disastrous low light bokehs of my friends, which I'm not allowed to share in public. Samsung calls its bokeh mode "live focus" and like many others, it disables this mode if light conditions aren't suitable. That means you won't be able to shoot bokehs on a dimly lit street. To be fair, no smartphone camera can really do this at the moment any way.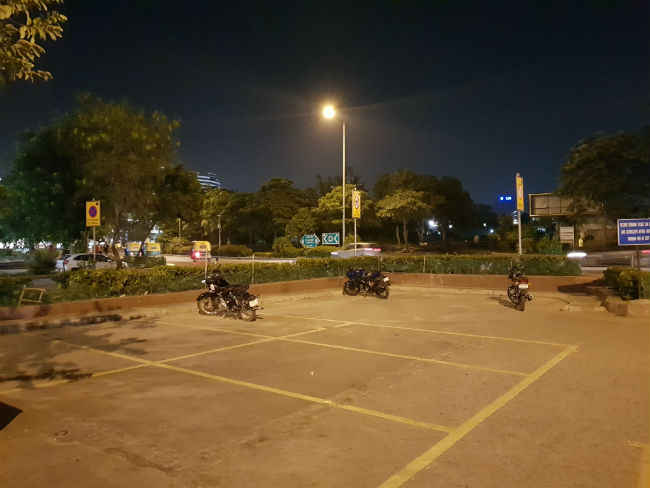 Night shot taken using Galaxy Note 8
That aside, you get excellent low light photos when shooting with the primary camera. Frames are brighter than every other phone on the market, colours are vibrant, but details are slightly soft. The Note 8 is particularly good at dealing with lights in the frame, a striking difference against other Samsung phones. While most cameras create a sort of blur over such lights, including the Galaxy S8 Plus, the Note 8 is better at defining the warm glow of a halogen bulb. It's not that no flagship phone can do this, but it's an improvement for Samsung nevertheless.
Background blurs/bokeh
Everyone and their mother is busy telling you that their smartphone can take DSLR quality photos when they can't. What phones like the Note 8 can do though is create an above average blur (by phone standards) that makes for a great profile photo on Facebook. On the Galaxy Note 8, this is achieved using the "Live Focus" mode that takes these depth enabled images. The second camera comes into play, and while OIS should compensate for hand shakes to some extent, I found that my hand really doesn't shake a lot when taking bokehs. You, of course, may not agree with the same.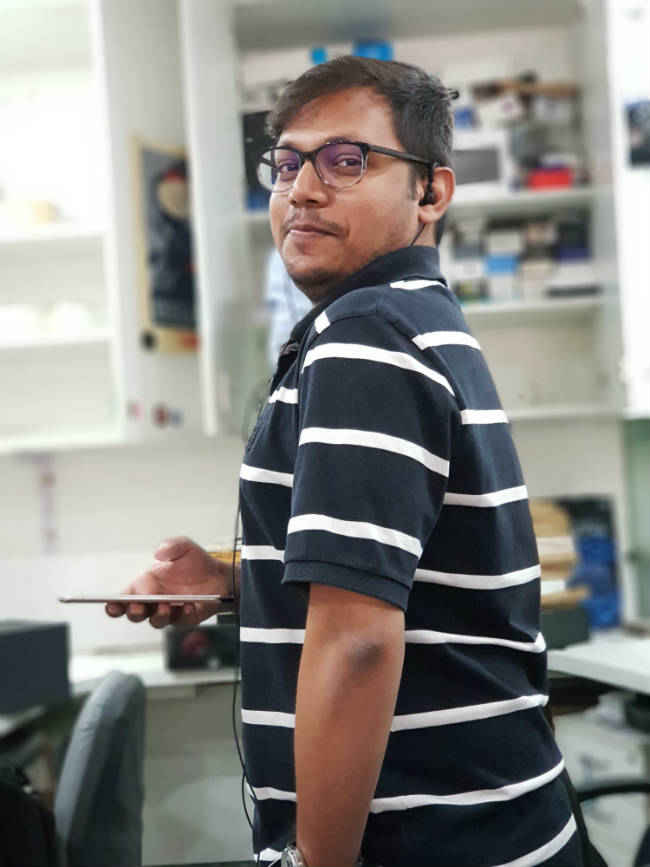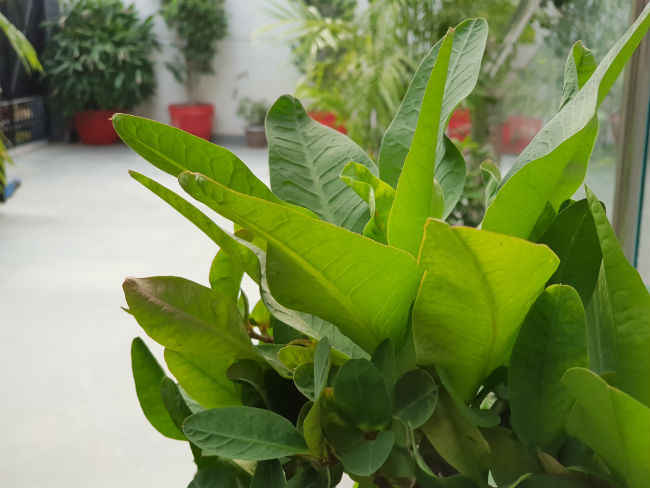 While background blur is created with the help of software as well, the Galaxy Note 8 does well in producing a pleasant looking blur. The subject stands out, but I'd warn you against expecting the same level of details as the primary camera. In fact, images are even softer with this one and it's almost useless in low light. The vast difference between the primary and secondary camera is indeed disappointing here.
Zoom
I've never really been a big fan of 2x zoom on smartphones, even if it is done through optics. Sure, optical zoom gives you better photos than digital zoom, but that just covers the theory bit of it. In practical terms, I've never really been able to find instances where 2x optical zoom gets me as close to a subject as I want. Have you?
On the Galaxy Note 8, optical zooming is seamless. Samsung has the 1x-2x button on the viewfinder, and the cameras interchange without any lags or hitches. It's also a decently detailed photo, though as my colleague pointed out in an optical zoom comparison recently, it's not the optimum quality this phone is capable of. Like the iPhone, the Galaxy Note 8 allows you to run up to 10x zoom, but anything beyond 2x is done digitally and it's not really useful.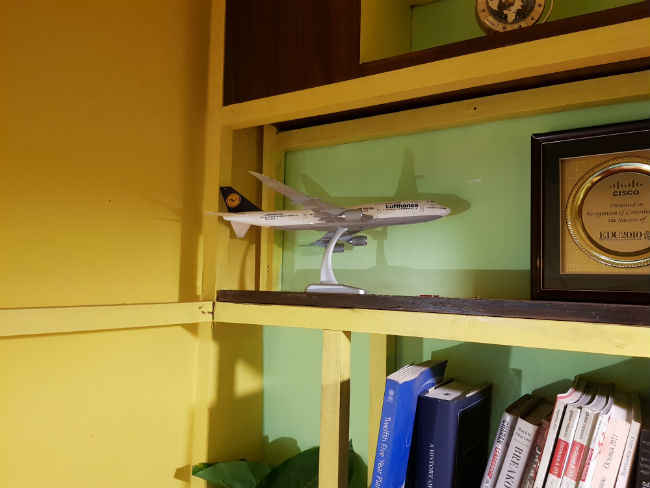 Original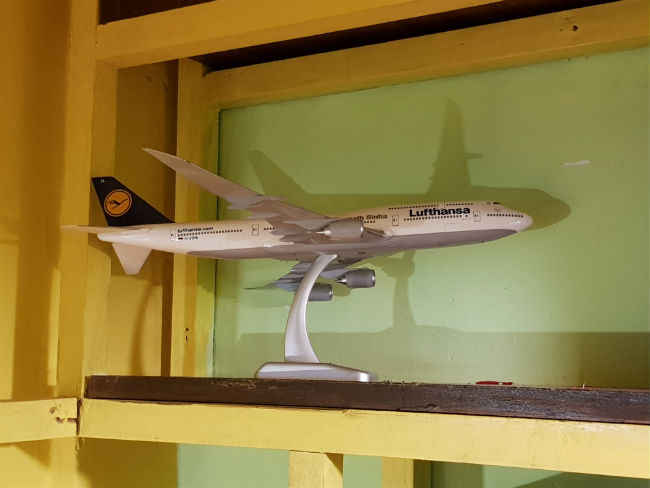 2x zoom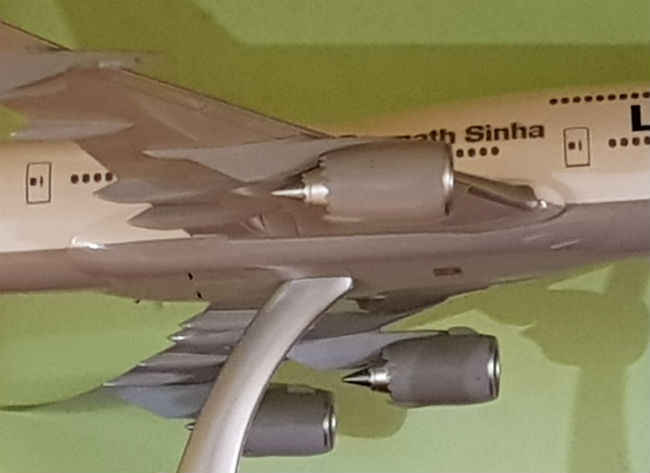 100% crop of 2x zoomed photo
All this is true for any optically zooming camera on a smartphone, so the Note 8 must not be singled out. Samsung does use better sensors, so the phone can give you better photos than lower end devices (Duh!). If you do need 2x optical zoom for something, this won't disappoint.
Dependability
The primary concern for smartphone cameras is dependability. Can I take shot after shot with this phone without worrying about a blurry photo, or misjudged scenes? Well, that's one area the Note 8 has covered impressively. If you know a little bit about how to frame photos, the Galaxy Note 8 can take some truly beautiful photos. If you're just the point-and-shoot type, the Note 8 will still not disappoint. The only drawback is that in the few instances where the phone takes a second longer to focus/judge the scene, you'll press the shutter button and the camera won't respond the first time. It doesn't happen very often, and is usually limited to low light conditions only.
Another aspect of dependability is in shooting videos. This will matter to a select few, but the Note 8 uses optical image stabilisation, which I suspect is mixed with some EIS as well, to produce smooth flowing video. The example below is shot using the Galaxy Note 8 from a moving car and you can not tell that my ride was bumpier than usual. Video stabilisation on the Note 8 has a striking resemblance to the Pixel from last year.
Video shot using Galaxy Note 8 from a moving car. There were some bumps on the way, but the Note 8 doesn't care
The Note 8 also shoots in Auto HDR mode, unless you turn it off from settings. Samsung has taken a page out of Google's playbook here, and it all works splendidly.
How is the Galaxy Note 8's camera then?
The Galaxy Note 8 has what you could call a complete camera. It shoots great photos consistently, and produces impressive bokehs as far as smartphones are concerned. Had it not been for softer details, the Note 8 would have been the perfect camera for a smartphone. It's a stunner in its own right. The only real flaw in this camera is that the difference in quality between the primary and secondary cameras is a tad too great in my opinion. If you use the primary camera often, the occassional secondary camera shot would disappoint you.
To understand the difference between the Note 8's camera against the S8 Plus, read this comparison.
Click the album for full sized image samples clicked by the Galaxy Note 8
S-Pen: Still accurate, but more enthusiast friendly...
The other differentiating feature of the Note 8 is its S-Pen. Samsung's little stylus isn't meant for everyone, but Note lovers will discuss at length why the S-Pen is such an important tool. Samsung says the S-Pen has improved this time and can support more points of pressure, but that's barely discernible. More importantly, the company has added some features to the S-Pen this time, that can be considered more enthusiast friendly, than business-like.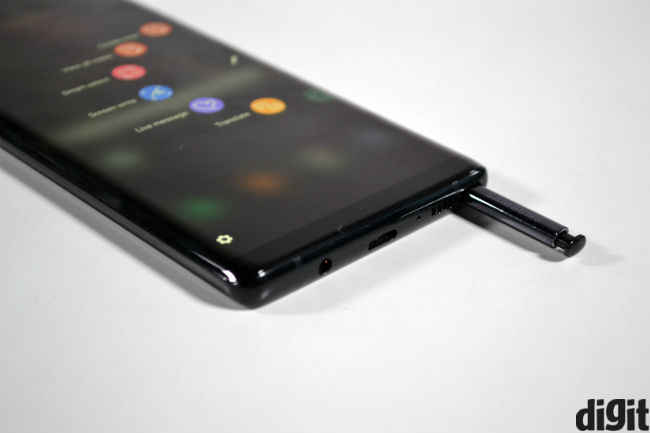 Handwritten GIFs
Apple lets you send handwritten or drawn photos on the iMessage, and Samsung now has "Live Messages". Samsung's version is more useful, simply because it creates GIFs, that can be shared on any platform supporting GIFs. The S-Pen also makes it much simpler to draw things, or write note, which was just too cumbersome to do with my finger, on the iPhone.
For live message, you pull out the S-Pen and click the Live Message option from the pen's menu on screen. A small box takes up half the screen after this and you can start drawing/writing. You can also change the type, width and colour of the pen you're typing with.
GIFs from videos
Adding to the list of things that are simpler with the S-Pen is making videos with it. Samsung's "Smart Select" option now provides an "Animation" feature, that lets you cut out GIFs from any video playing on the phone. You draw a frame using the S-Pen, then hit record on the part you want as a GIF. It takes some getting used to, but not really enough to complain. Here's a particularly creepy GIF I created of my colleague Shrey Pacheco.
Translate
Most people depend on Google for their translation requirements, but Samsung is betting S-Pen users will find that easier with the pen. After tapping the translate button on the pen's menu, you can simply hover the pen over a word on the screen to translate it into a desired language. It works with almost all text that is on the phone's screen, although I did have trouble translating text in photos sometimes.
I can see how this feature can be useful, but I would have wished an easier shortcut. For example, Samsung could allow you to double press the button on the S-Pen to turn this feature on.
Taking notes
Taking notes works like it always did. You pull out the S-Pen and choose the Notes option. But, on the Note 8, you can also start writing on the Always On display and Samsung allows over 100 pages of notes on this. You can also write down a grocery list on the Always On display, or something else you want to be reminded of, which can then be pinned to the Always On display. So, every time you look at your phone, the reminder will be right there in front of you. The only hitch here is that the pinned reminder becomes an icon on the Always On display as you start getting other notifications, which somewhat breaks the functionality.
Build and Design: As premium as it gets...
My colleague dropped the Note 8 by mistake, from about three feet and it didn't break...
While that sounds impressive for a phone made completely out of glass, I'd still warn you against rough use. Samsung has used tough glass on the Note 8 and you'll probably get away with the simpler drops, or if you can break the fall somehow. But drop it directly on concrete or asphalt and the Note 8 will break. The Note 8 needs care, because glass can break. That's true for any phone with a glass body today, including the upcoming iPhones. So, while I can't say the Note 8 is a sturdy smartphone, I will say that it's impeccably designed and well built. It has a metallic frame, which Samsung polished to make the entire phone feel like it's made of glass. The frame has the same finish as the Jet Black iPhone last year.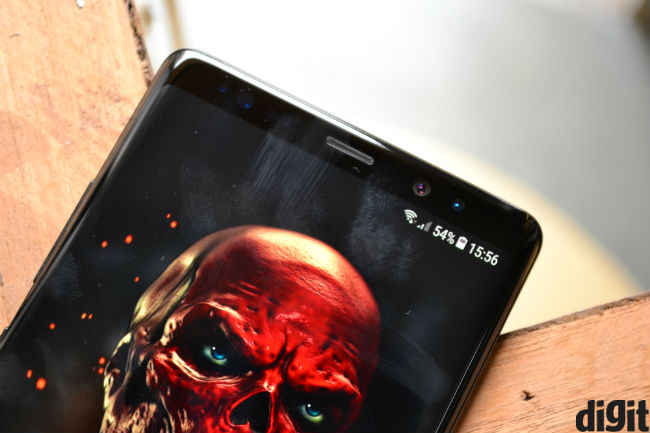 The company struck gold with its curved display a few years ago, and has been milking it since. The Note 8 has a sharper and more block-like design than the S8+, which feels more ergonomic to me. I met at least two people who disagreed though. The Note 8 is also substantially heavy, which is probably why it feels more ergonomic than the S8. I think Samsung chose to make this device more rectangular so as to accent the screen. The Note 8's display is only 0.1 inch larger than the S8 Plus, but it somehow feels a lot bigger.
I personally prefer the black variant of the Note 8, but you may not feel the same. The Note 8's rear camera module remains black both colours, and I prefer the all black model to the black on gold combination of the other variant.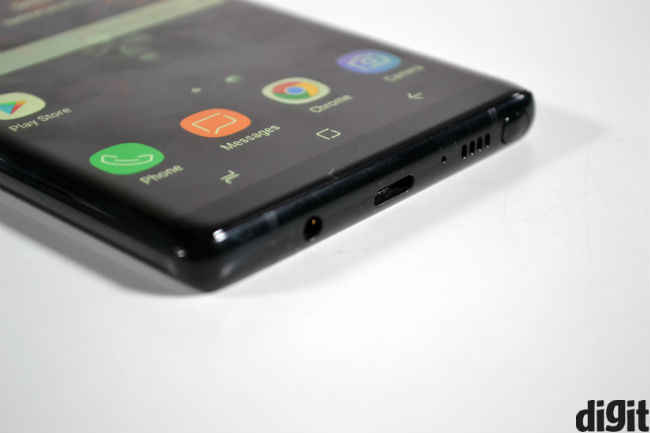 For those unaware of the Note series, the S-Pen is on the bottom. You push it inwards and it pops out, ready for use. The speaker grille, USB Type-C port, headphone jack and a noise cancellation mic are at the bottom. The power button rests on the right, where your thumb usually would be (if you're right handed) and the Bixby button unfortunately is placed parallel to this on the left. You will obviously need to shift your grip with this device, and though this is the most ergonomic a Note device has ever been, ergonomics aren't part of the buyer or the seller's concerns here.
From a design purview, I'm truly fond of the Note 8. It's literally the most premium feeling phone you can buy right now, and I personally do think it's the most beautiful phone too. Yes, surpassing even the Galaxy S8. Samsung couldn't change the fingerprint sensor placement for the Note, but having used the S8 Plus for a while, I've realised that I could actually get used to it.
Display: Bright, curved, warm and great…
Samsung's Infinity Display makes an appearance on the Note 8, and it's as great as it was on the Galaxy S8. You get extremely deep black thanks to the OLED panel, while overall contrast levels are great too. Colour tones are warmer than natural, but I know many who would prefer this to an iPhone's more true to source tones. It basically comes down to what you personally like, but if we're talking overall quality, the Note 8's display is indeed the best there is today, alongside the Galaxy S8 series.
The Note 8's maximum resolution is 2960x1440 pixels, but it's set to 1080p by default, perhaps to save battery life. If you want the absolute best it can do, push the resolution up from the Display Settings, but I would actually recommend keeping it at FHD, because it makes little difference in viewing content (unless you do watch 2K/HDR content) and saves battery life.
Performance: Fast, smooth, but Android…
Note: Since new phones have been launched since the Note 8, we have revised its performance scores retrospectively. As a result, the device's overall score has also been reduced from 84 to 82.
For a while now, the problem with Samsung's flagship phones has been that they run Android software. The company has tweaked Touchwiz to make it smoother, lighter and better looking, but as a rule of thumb, Android phones do slow down with time. I was using the Galaxy S8 Plus for four months before switching to the Note 8, and that phone is noticeably slower than it was out of the box.
When you first use the Note 8, it's amongst the fastest phones on the market today. It has oodles of RAM and one of the fastest processors there is today. It breaks benchmark scores of course, but in the past week, I've seen no lags or stutters on it. Rather, they weren't any greater than what you would already expect from an Android phone. It shifts from one WiFi network to the other in a blink, and once you've paired with a Bluetooth device, you won't even notice subsequent connections. I usually connect my PC to my home's Bluetooth speaker. If the Note 8's Bluetooth is turned on, it connects to the speaker almost immediately after I turn my PC off, or shut Bluetooth.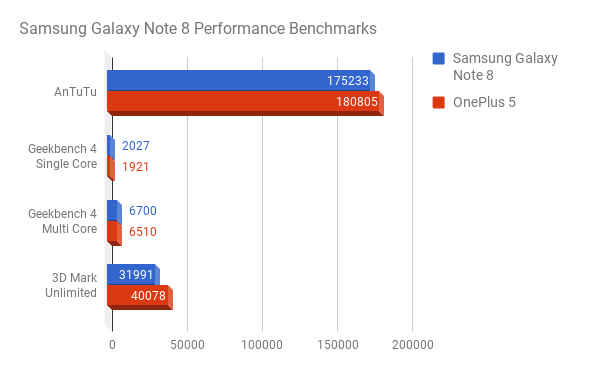 As far as Android phones go, this is certainly amongst the fastest there is. Games run without lags or stutters, and signal connectivity is top notch.
Battery: Not a workhorse, but meets industry standards…
Continuing to play it safe, Samsung put a slightly smaller battery on the Note 8, than that on the Galaxy S8 Plus. The phone carries a 3300 mAh battery this time, and while its battery life isn't exemplary, it beat my expectations. I had to charge the Note 8 once every night. With 100% battery at 9am, the phone would creep into the battery red zone at around 8-8.30pm every day. That's just over a work day's worth of battery life.
To give you a better perspective, my day included about twenty minutes of streaming video to you guys on Facebook Live, at least an hour playing Sim City Build It, 15 odd phone calls, and far too many messages on WhatsApp, along with regular browsing on social media.
The PC Mark Work 2.0 battery test lasts for 9 hours and 58 minutes.
Bottomline: The best Note ever…
The Samsung Galaxy Note 8 is not just the best Note device ever, it is also amongst the best smartphone to buy today. It's a no brainer for Note lovers and it's also a no brainer for flagship buyers. Unlike the US, the Note 8's pricing in India is pretty much within the flagship standards, which means when price is no bar, this is indeed the smartphone to buy.
How it compares
Many, including myself, would question the wisdom in buying a phone worth nearly 70k, but the Samsung Galaxy Note 8 is perhaps the only phone that's ever made me want to own it. It's premium to the core and the S-Pen is available only on this device. The fact, though is that the OnePlus 5 (review) still does feel faster than this phone, though the camera on this phone is indeed much better, especially in low light conditions.
Also, while I'm sure flagship buyers don't consider price as much, buying the 64GB variant of the Galaxy S8 Plus will actually save you a pretty penny, if you don't care about the S-Pen a lot. The Galaxy Note 8 does have a better camera, but the price difference may easily justify the compromise for you.
The Samsung Galaxy Note 8 is a phone for those who want a no compromise Android phone, with all the bells and whistles a flagship should come with.