Nokia Lumia 830 detailed review
Microsoft has finally laid Nokia to rest but not before we got the the Lumia 730 and 830. While the 730 was targeted for selfie fans, the 830 comes as a younger sibling of the Lumia 930 with a lighter price tag. But is the Lumia 830 worthy of being remembered as Nokia's last phone?
SPECIFICATIONS
Display: 5-inch Clear-Black Display with 1280x720 resolution and Gorilla Glass 3
Battery: 2200mAh
Storage: 16 GB with microSD support upto 128GB
Camera: 10MP rear autofocus with LED flash and Carl Zeiss lens, 0.9MP front facing
SoC: Qualcomm Snapdragon 400
CPU: Quad-core 1.2 GHz
GPU: Adreno 305
RAM: 1GB
Operating system: Windows Phone 8.1
Connectivity: 3G, Wi-Fi, Bluetooth, NFC
BUILD AND DESIGN
The Lumia range has always had unique design and the Lumia 830 maintains that with a striking design. It has a sharp metal frame with an anodized finish giving it a flagship feel. The display sits on top of the frame and is raised from the entire body and has a curved finish. The 5-inch display is sharp and very bright. The contrast is great thanks to the adoption of AMOLED and colors look rich. Even under the harsh sun, the readability is surprisingly good. Nokia didn't go for on-screen buttons on the Lumia 830 and instead opted for capacitive buttons underneath the display.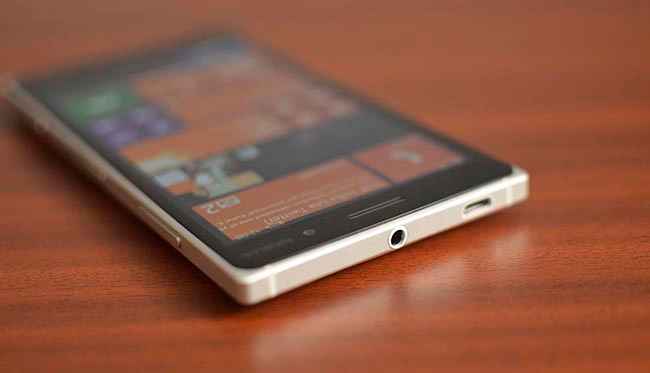 At the back there is a polycarbonate panel which comes off to reveal the microSD card, nanoSIM card slot and the battery. You can always the change the look of the smartphone by simply getting a different colored back panel. Similar to the Lumia 1020, there is a smaller round section which houses the camera lens and the LED flash. The back also houses the mic for video recording and the loudspeaker. The volume rocker, power/sleep key and the camera shutter are all on the right side, again with an anodized finish. The microUSB port and 3.5mm audio sit on the top edge. The phone fits well in your hand as well and doesn't slip out as the metal frame gives you some amount of grip.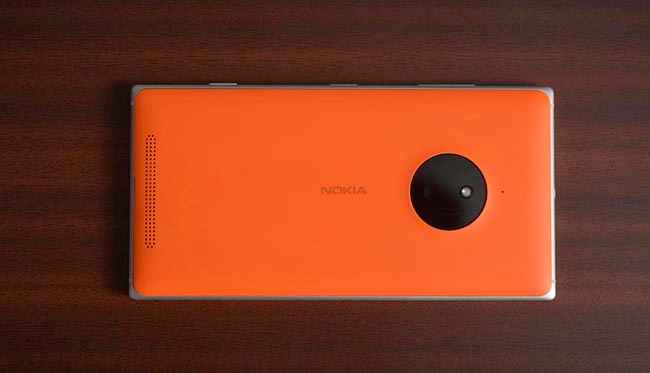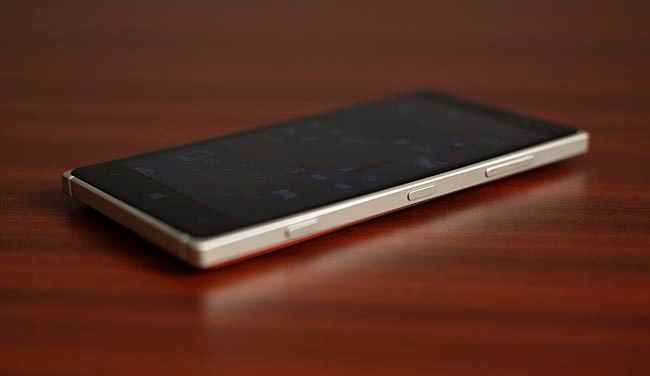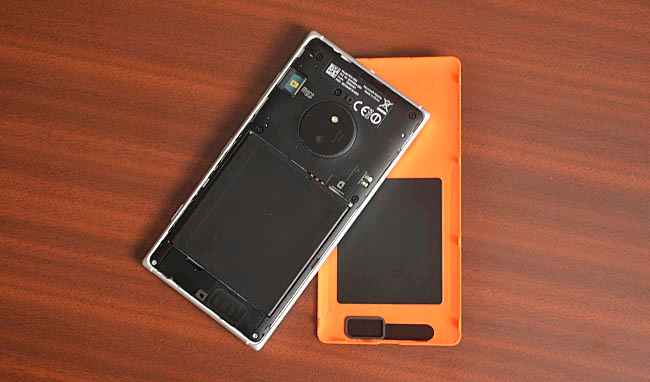 The 830 feels like a smaller version of the 930 and we are not complaining. The metal frame, Clear Black display, and the soft polycarbonate back make for a great looking device.
OS AND PERFORMANCE
The Lumia 830 runs on Windows Phone 8.1 which brings some useful features including the option to create folders on the start screen, a notifications panel that can be pulled from the top, quick settings toggles, three different sizes for tiles, and a lot more. Even the live tiles have seen improvements as they are more intuitive and offer more information. Overall, the performance is noteworthy and the OS runs perfectly smooth without any stutters or lags. Apps are also responsive and we didn't notice any crashes. The only complaint we have is that some of the apps take their sweet time to load, something which doesn't happen on similarly priced Android or iOS devices.
You also get the new three column tile layout along with apps like Xbox gaming, Microsoft Office, OneDrive storage (15GB) and a number of camera apps at your disposal. Microsoft's voice assistant, Cortana, is also present but it still lacks support for Indian based content.
Microsoft has definitely improved some important features and we can safely say that Windows Phone OS is finally mature. One can definitely have a better experience now than with what the OS was a year back However, there are still a few things here and there which makes the mobile OS fall short when compared to Android or iOS. Firstly, as mentioned above, the apps are not fast enough and don't load as quickly as we see on other mobile platforms. Secondly, WP still falls short in the variety of apps, yes the numbers have increased but some of crucial apps are still missing.
Gaming on the device is fairly good, but we were disappointed when we played a heavy game like Asphalt 8.There were some obvious frame drops and some of the environments looked too sharp and not ideal. Games like Temple Run or Subway Surfer, that require less resources, felt much more stable.
Windows Phone is a fresh change from iOS and Android and it feels more minimalistic and smooth. We really wish that Microsoft would work on it better and provide a larger support for the mobile platform in terms of apps and games.
In the battery department, you get a 2200mAH battery which sounds decent and should provide you almost one and a half day of juice of regular use. This includes checking mails, your social networks, clicking some pictures and so on. However, in our standard battery test, the Lumia 830 didn't live up to our expectations. We ran a full HD video for an hour and saw a drop of 15% which means that it is capable of running non-stop for six and a half hours or so, which actually points to about a day of use on a single charge. Oh, and there is wireless charging support as well, so you can just pop it on a wireless charging pad to juice up the device.
CAMERA
Nokia has always been top-notch when it comes to the camera department thanks to its partnership with Zeiss optics. The Lumia 830 features a 10MP rear camera and a 0.9MP front camera for taking selfies. The primary camera comes with OIS and PureView technology with an F/2.2 aperture. It takes great pictures in bright conditions with rich colors and good details. Low light performance is decent with visible noise, but if you can keep the camera stable you can get some good results. The best part is that the (Lumia) camera app offers manual controls including the option to change your ISO, shutter speeds, exposure, white balance, and so on just like the Lumia 1020.
There also some more interesting apps available on the Windows Store including Camera 360, Lumia Refocus, Lumia Panorama, and also the Lumia Creative Studio to enhance your pictures.
We were highly impressed with the video recording capability as not only do the videos look good, the audio quality is superb as videos are recorded with dual-channel AAC audio at 256 Kbps, and you also get an option for Dolby Digital Plus 5.1 recording.
CONCLUSION
For a price of about Rs. 26,000, the Lumia 830 is a good Windows Phone, but not the best smartphone as you can get much better options in the market like the Nexus 5, Sony Xperia Z1 Compact, etc. It offers an appealing design, a smooth OS and a great camera, but somehow it doesn't justify the price. If you love WP, then this is a good option, but if you want high-end specs to match the heavy price-tag, then you better give this a pass.