Nokia 3.1 Plus detailed review
Two years after the transfer of Nokia's guardianship, the Finnish brand's face and product line-up seem pretty sorted: Nokia has a long history and solid credibility in the Indian mobile phone market and now, it has an Android-based smartphone right from the Rs 5,000–Rs 8,000 price bracket all the way to the flagship-territory Rs 30,000–Rs 35,000 price bracket. Nokia's cleaned itself up very well, I must admit.
The Nokia 3.1 Plus is an entry-level smartphone priced at Rs 11,499. It's got decent figures on its spec sheet: an 18:9 6-inch display, a MediaTek Helio P22 chipset with 3GB of RAM, a 3,500mAh battery, and Android 8.1 Oreo courtesy of Google's Android One programme. Does it all add up to a satisfactory smartphone experience though? Let's find out.
Build and Design
According to Nokia, the 3.1 Plus uses a machined aluminium body. In the hands, the nice, smooth surface feels comfortable and grippy to hold. The four corners of the body are tastefully curved. At 8.19mm, the 3.1 Plus is slim enough to be shown off in college but at 180g, it's a tad too heavy to be housed in the pockets of loose pyjamas. The Nokia branding is subtly embossed on the phone's body. On the back, there are two camera sensors stacked vertically along with a single LED flash, bordered by a neat chrome ring. Below the cameras, there's a tiny round fingerprint scanner, which works swiftly during screen unlocks. On the front, there's a large, curved display that matches the shape of the phone's body.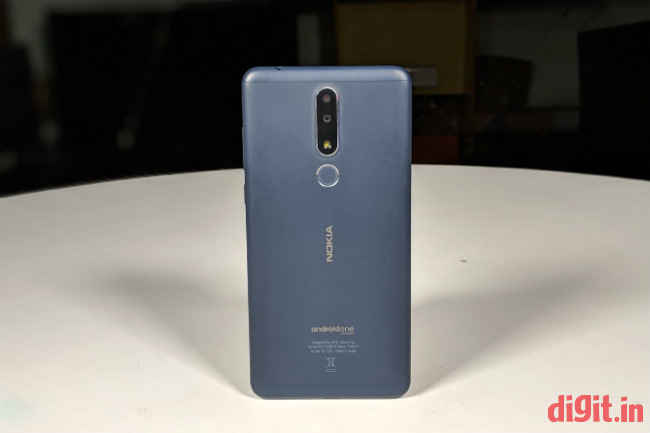 Clean back panel on the Nokia 3.1 Plus
Looking around the sides of the phone, we see that the top side of the Nokia 3.1 Plus houses a 3.5mm audio jack for headsets and the secondary microphone. The left side holds nothing but the SIM card tray. The bottom contains a microUSB port with speaker grilles on either side of it. Sadly, only the right grille houses a speaker inside and the other is only a dummy. On the right side, we get the volume rocker and the power button. The buttons presses with enough feedback but more travel would have been appreciated. On the whole, the build and design of the Nokia 3.1 Plus seems to more than justify its asking price.

Long live the 3.5mm jack!

Only the SIM tray here

Only one grille houses a speaker

Buttons are of good quality
Display and Audio
The front face of the Nokia 3.1 Plus has a 6-inch curved display with an aspect ratio of 18:9 and a maximum resolution of 720 x 1440 pixels. It's got a toughened glass to protect it, says Nokia, but it's definitely no Gorilla Glass. Given the phone's price, that's understandable but a higher resolution is sorely missed. Luckily, there's no ugly notch on the top to cut out essential information. Colours on the large display look utterly dull. The white of the backlight bleeds into the screen and washes out all the colours, black most of all. The screen's brightness of 422 LUX seems sufficient for use under direct sunlight but the glass above it plays spoilsport by being overly reflective and a magnet for fingerprints. The low resolution on such a large display makes text look grainier than it should. One thing's for sure: the display is not the Nokia 3.1 Plus' strong suit.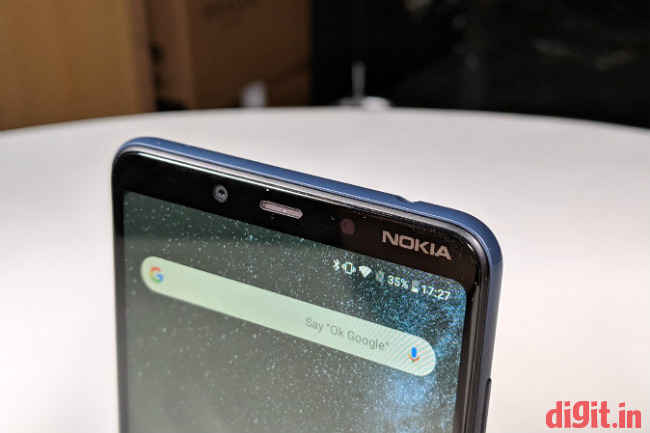 Subtle branding
Sound from the Nokia 3.1 Plus' mono speaker is loud but not particularly clear. Sound begins to tear when the volume is turned up. The speaker driver lacks bass and midrange clarity. The sound from it is loud enough to fill up a medium-size conference room but not enough to be heard in a sea of voices from people around. You might want to get a portable Bluetooth speaker for music playback though. Sound through the earpiece is loud enough for calls.
Performance
Like the less-expensive Redmi 6, the Nokia 3.1 Plus features a MediaTek Helio P22 chipset with a Cortex-A53 octa-core CPU and 3GB of LPDDR3 RAM. Internal storage space is 32GB, while external storage using a microSD card can go up to 400GB. Graphics is taken care of by PowerVR GE8320 GPU. The review unit of the Nokia 3.1 Plus bagged average scores on our performance benchmark tests. In AnTuTu 7.0 the Nokia outscored the Honor 7C, which has a Qualcomm Snapdragon 450 chipset with 4GB of RAM, by nearly 6,000 points. On 3DMark's SlingShot graphics benchmark test, the Nokia 3.1 Plus fell behind the Honor 7C by 210 points.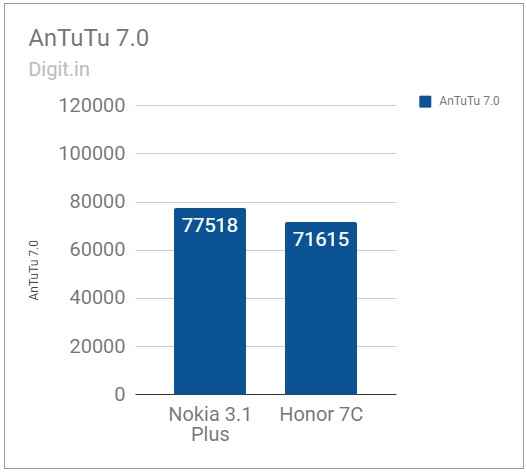 Nokia gets ahead of the costlier Honor
In the real world, the Nokia 3.1 Plus performed worse than expected. Launching heavy apps like Chrome took well over three seconds. Switching between tabs happened with several stutters in the animation. Pressing the home button made the phone freeze for a couple of seconds now and then. However, playing Asphalt 8: Airborne with all other apps closed was a surprisingly enjoyable experience; there was no visible drop in frame rate or rise in temperature throughout. Opening and switching between apps is in general a sluggish affair on the Nokia 3.1 Plus; it could do with an extra gig of RAM. If outright speed is what you're looking for, you should consider investing a few more thousands so you can get something like the Redmi Note 5 Pro.
Camera
The Nokia 3.1 Plus comes with a dual-camera setup on the back: a 13-megapixel sensor with an aperture of f/2.0 combined with a 5-megapixel sensor. It also comes with an 8-megapixel sensor on the front with an aperture of f/2.2. Imaging experience on the Nokia 3.1 Plus is a painful one: the cameras take way too long to capture photos and videos. To make matters worse the camera app is equally slow. There is a considerable delay between the click of the on-screen shutter button and the opening and closing of the electronic shutter. This slow response can be a huge bother for users because photos are meant to be taken instantly.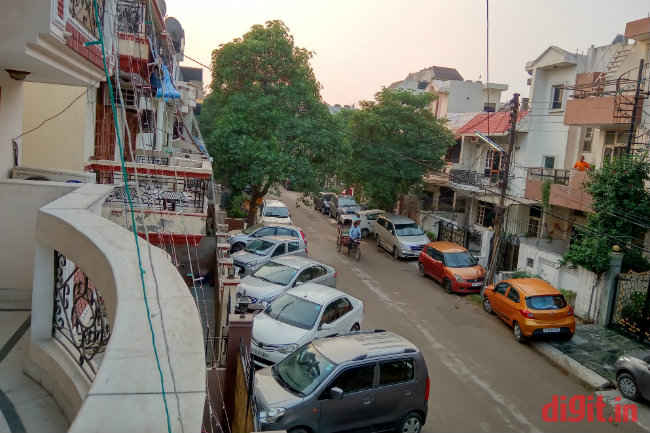 Shot at around 8AM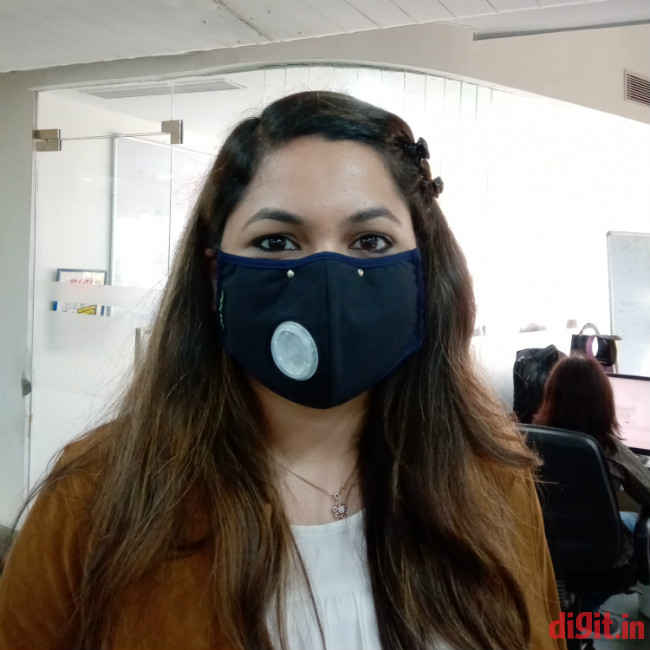 Normal camera mode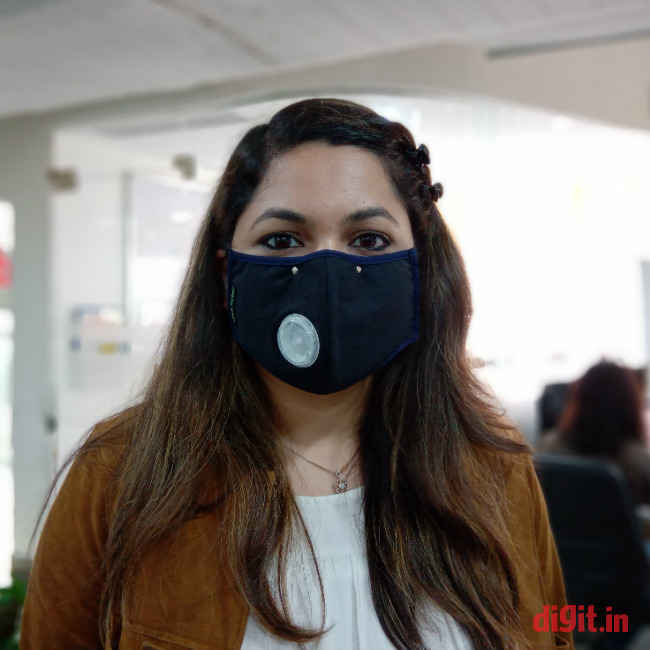 Live Bokeh mode turned on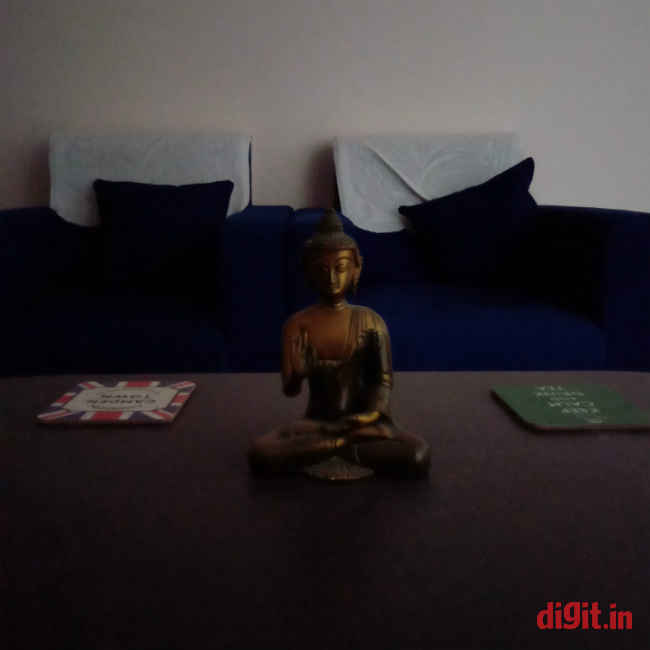 Low-light shots get grainy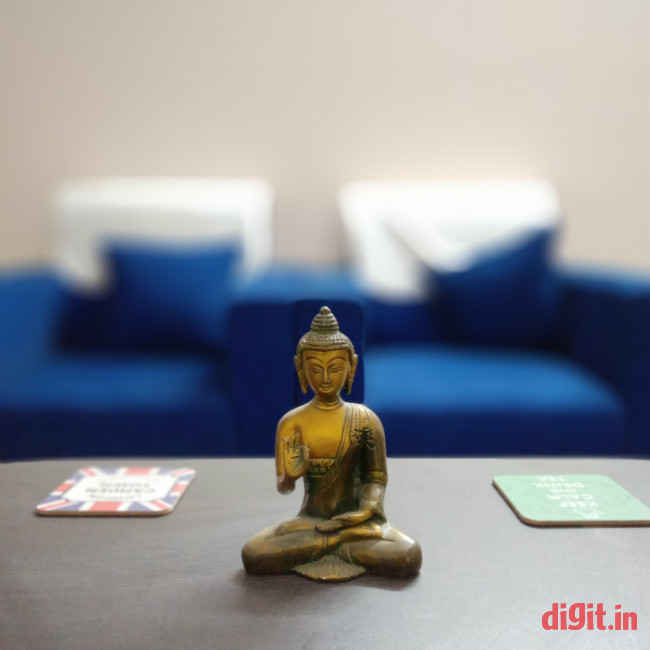 Live Bokeh mode is quite accurate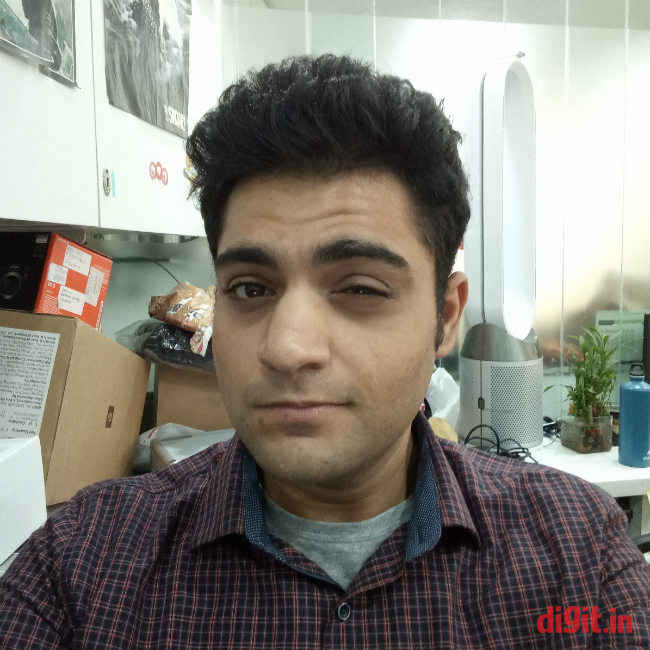 Indoor selfies are not bad at all Of course, an occasional software glitch can cause this to happen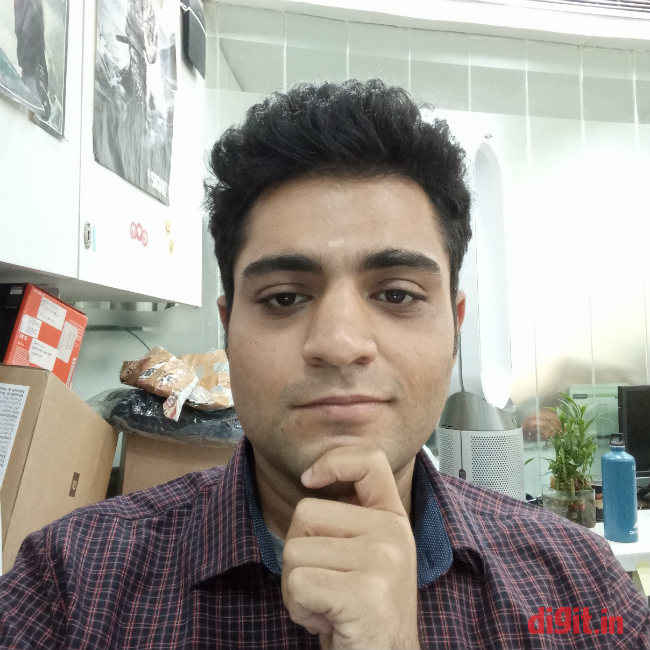 Live Bokeh mode's slider turned all the way down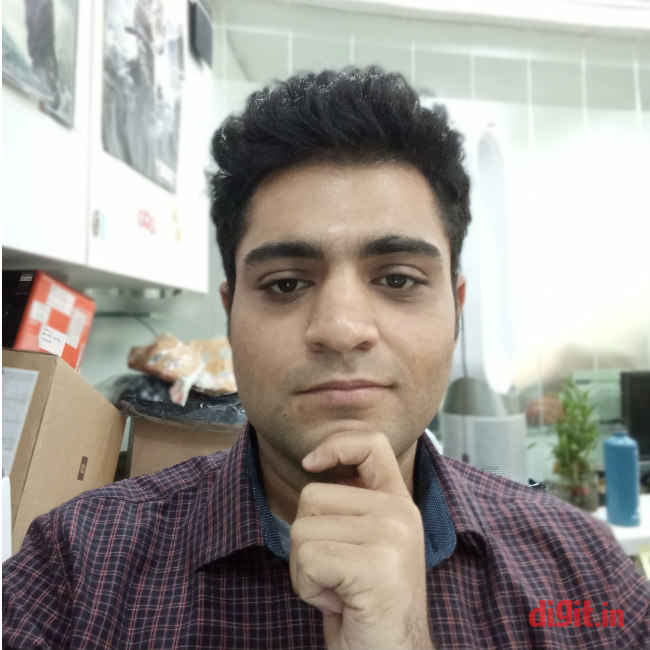 Live Bokeh mode's slider turned up halfway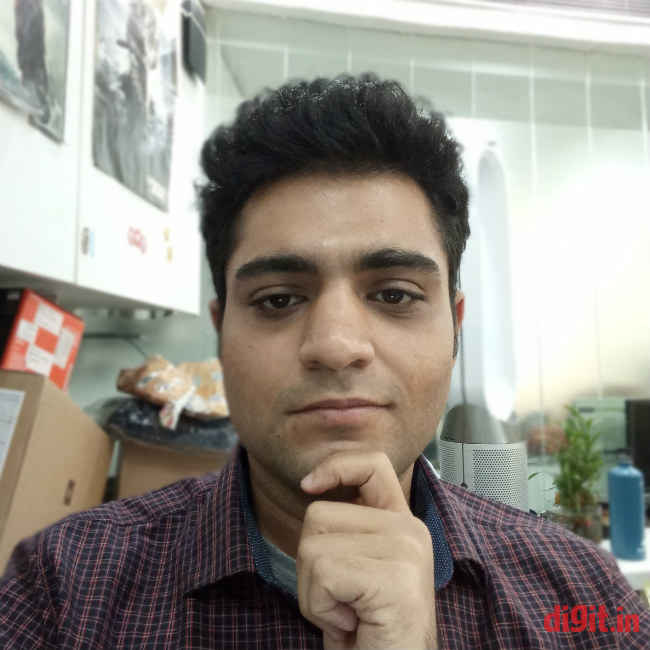 Live Bokeh mode's slider turned all the way up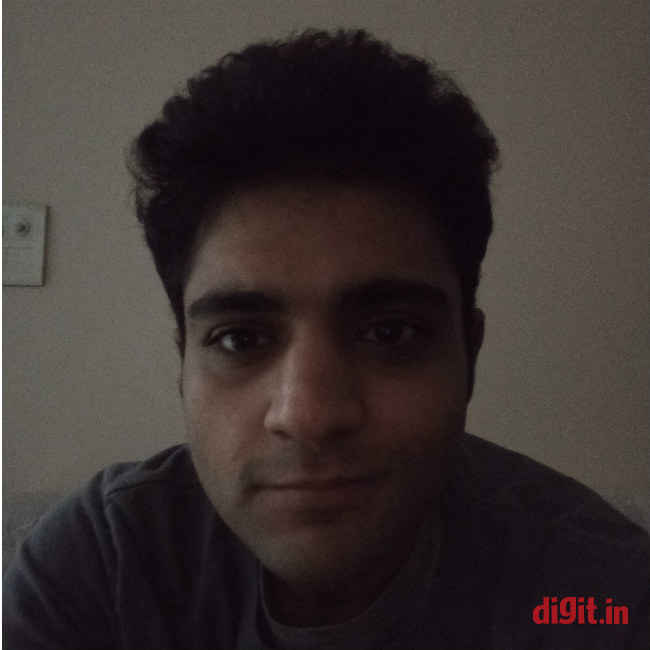 Low-light selfies are just as grainy
Images taken outdoors are bright but lack detail. An infinite focus makes all the subjects in the frame appear a little blurred while tapping on an area in the display improves focus. Images taken indoors appear on the darker side while images taken in the Live Bokeh mode are a little brighter. Low-light images, whether the Live Bokeh mode worked or not, are a disappointment as you can see a lot of grains and overall blurriness. It's the same story with low-light selfies as well but firing the front flash (where the display turns completely white) helps a little with the brightness. Indoor selfies are otherwise not bad when there's enough light around; the subject is mostly in focus and there's a fair amount of detail. Videos are mostly shaky and blurred despite using the touch-to-focus function. In summary, the Nokia 3.1 Plus takes decent pictures if there's enough light around and you're in no hurry. On the other hand, if you're a photography enthusiast, the Nokia 3.1 Plus is not for you.
Battery
A long battery life is one of the nicer qualities of the Nokia 3.1 Plus. On our benchmark test, the smartphone lasted 8 hours, 59 minutes. The test was performed with the screen burning at 60-percent brightness, Wi-Fi turned on, and Bluetooth turned off. During the navigation test the battery dropped by 4 percent after about half an hour of running Google Maps.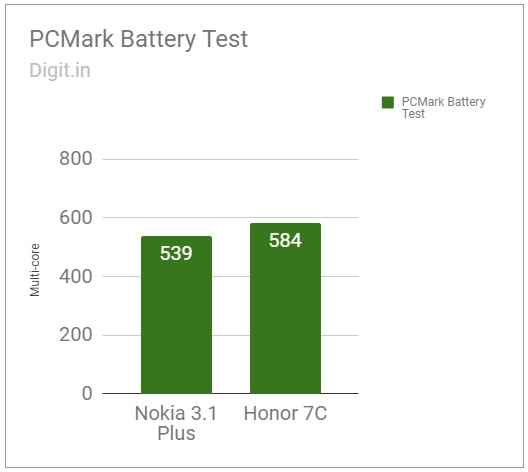 During everyday use the review unit of the Nokia 3.1 Plus lasted an entire day with about 30 percent battery left. This was after mixed usage that involved a lot of browsing, app installations, gaming, and a little bit of picture-taking, calling, and messaging. The 3,500mAh battery inside is definitely good for a day or a day and a half with moderate to heavy usage.
Bottom line
The Nokia 3.1 Plus is no doubt a model worth considering when you're planning to spend around Rs 11,000 on a no-frills smartphone. Its strengths are classy, seemingly strong build, clean design, long battery life, and the fact that it's backed by Android One, which means regular updates for up to two years and a clean stock UI. Its weaknesses are bad camera quality and poor performance.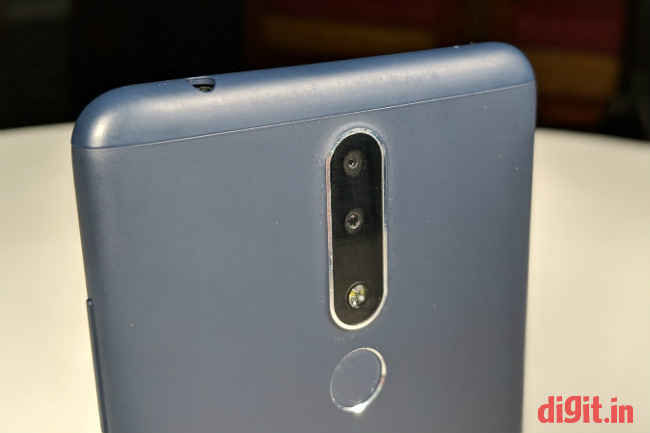 If you simply must have a stock Android UI and nothing else and an added 500mAh advantage but don't care so much for photography, choose the pricier Nokia 3.1 Plus over the Redmi 6. Otherwise get the Redmi 6 Pro; it's got a 4GB RAM option along with the Qualcomm Snapdragon 625 chipset, a bigger battery, and a Full HD+ display.