Motorola Moto Turbo detailed review
There's an inherent flaw in pricing Android phones above Rs. 40,000 nowadays. No matter how good the phone, it's hard to argue against the likes of the OnePlus One, which cost about half of what Samsung, Motorola and others sell their flagships at, while seemingly making no compromise. So, if you're going to price a phone at such premium amounts, the company better make sure it's absolutely top notch.
That brings me to the Moto Turbo, also known as the Moto Maxx or Droid Turbo overseas. We, especially us geeks, have been waiting for this phone for a long time. We've read everything there is to read about it and watched every video that the Internet has to offer. There's hardly a bad word that anyone's said about it. Will we?
Build and Design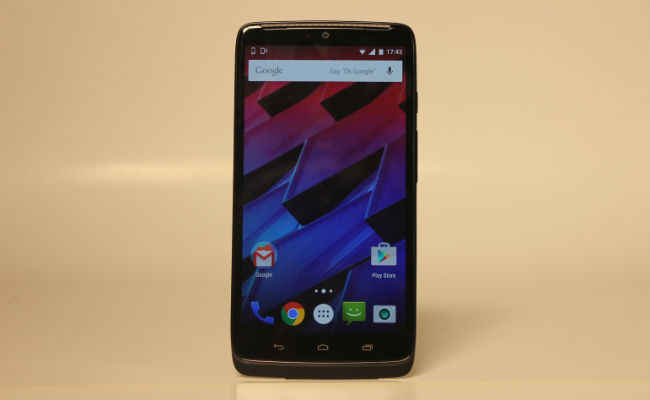 Take a brief look at the smartphone market and you'll find two words that dominate — slim and light. These are also two words that Motorola has stayed away from, intentionally if I may say so. The Turbo is not a slim phone and at 169 grams, it's not light either. Now I don't know about you, but I would readily trade both of these for better battery life. Let's face it, making phones slim as paper is stupid if you can't deliver performance and battery life (think Gionee Elife S5.1, Vivo X5Max, Oppo R5).
The device is 8.3 mm thick, but despite the 169 grams on paper, it feels lighter than what I expected. This is because how snuggly it is in your hand. Motorola's slightly curved back takes the shape of your hand and makes the phone fit right in, overruling both the thickness and lightness quotients.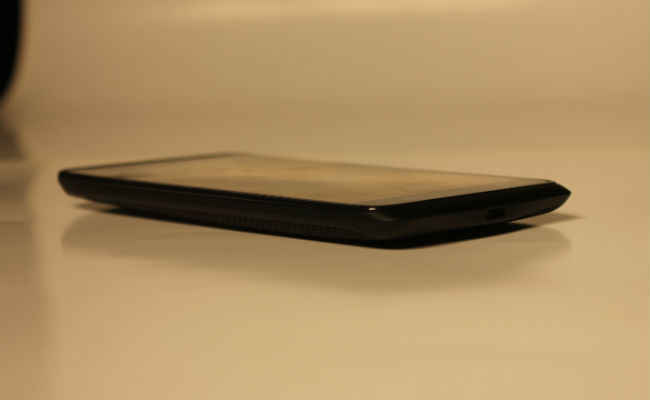 That leaves me with the ballistic nylon back. It reminds me a lot of those super tough rugged smartphones made for the army and other tough conditions. The Ballistic Nylon is very new and gives the phone a very unique feel.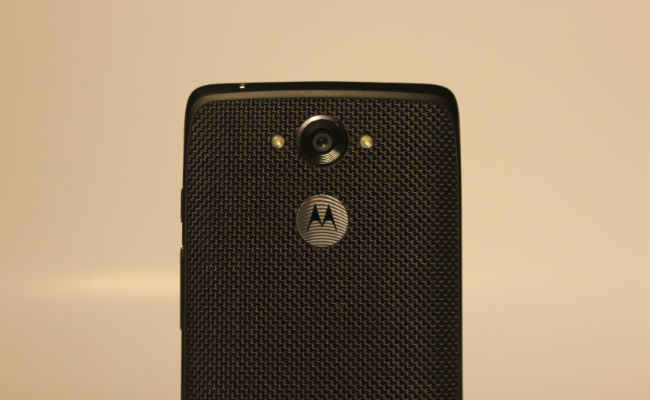 It's not a design that looks very good, it's a design that's practical, fresh and just simply works. Personally, I still like the Moto X (2nd Gen) more (and the Moto X (1st Gen) even more), but that's just me.
Tip: Try turning on the flashlight on the Turbo in a dark room. The dual-LED flash on the back looks like two bright eyes shining at you.
Display and UI
At this size, a 2k display is really not what you need, it's something you want, perhaps for bragging rights. At 5.2 inch, it doesn't make a very big difference. In fact, I found the Turbo's display to be somewhat dimmer than many others in its category. In fact, the Honor 6 Plus, which I had alongside this, has a much brighter display.
I'm not complaining though. The 565 ppi pixel density makes this one of the sharpest displays you can find today and 5.2 inch coupled with Motorola's design language makes for a compact beast in a world of phablets. It was a nightmare to use the Nexus 6 after this one.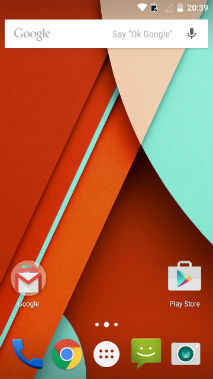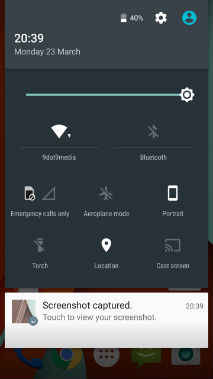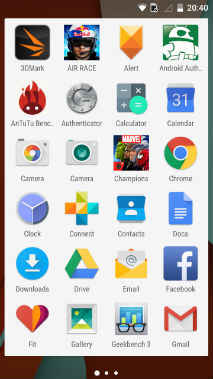 While stock Android doesn't make a big difference on performance anymore, the Droid Turbo does a better job of exhibiting what Android Lollipop was meant to be than even the Nexus 6. That brings me to the next part of this review.
Performance
There's a reason they call this phone the beast. The Moto Turbo performs better than any phone we've tested to far in terms of benchmarks, and this translates to the real word as well. As hard as I tried, I couldn't get this phone to stutter even once. The only time it did so was when the 3G speeds dropped while playing Marvel: Contest of Champions (the game is heavily dependent on data). A better judge is Real Racing, which ran as smooth as butter on this phone, just like Asphalt 8 and Injustice: Gods Among Us did.
Android Lollipop runs better on this than the Nexus 6, even if only barely. Having used the two phones side by side, I saw a split second difference on the Nexus 6 sometimes. The difference is very very small, but it's there.
The performance that the Turbo gives is better than the Galaxy Note 4 and closer to the iPhone 6 than perhaps any other Android phone has achieved.
I'm not merely talking about the benchmarks scores here. Android Lollipop takes a lot of cues from Apple's iOS, but the fragmentation in Android results in lack of fluidity in the UI, unlike iPhones. The Turbo achieves this fluidity to a higher degree than any other smartphone.
The only complaint I have in terms of performance is that the Turbo doesn't have the loudest sound output of all smartphones. It's nowhere near as bad as Huawei phones, but not the best either. It'll work for your alarms and stuff and music will be fine through headphones.
Camera
If there's one area where the Turbo is weak then its the camera. While Motorola has got the spec sheet covered, with a 20.7MP camera, this isn't anywhere close to what you can get in Sony or Samsung's devices. The Moto Turbo's camera is the best amongst Motorola devices right now, but it can't provide the white balance and sharpness that the Sony Xperia Z3 and Samsung Galaxy Note 4 do. The low light performance isn't anywhere close either.
Battery
What surprised me the most about the Moto Turbo was the battery life. The kind of performance it delivers is usually done by compromising on the battery life. That's where the trade-off in the build pays off. The Turbo's 3900 mAh battery excels like no other. With over two hours or gaming, more than three hours of music streaming and then browsing, calls, texts, social networking etc, the Moto Turbo lasted me for a good 21 hours.
If the phone can do this with a QHD display, then a 1080p would perhaps have made it run over two days. What I mentioned above isn't regular usage, it is very heavy usage, but the Turbo took it like a boss. On regular usage, you can easily get a day and a half out of this device.
Bottomline
Coming back to the point I made at the beginning. One has to make a mighty good argument to buy a phone above 40k nowadays and the Turbo makes that argument. Well almost, the camera is still a concern. If I'm going to spend on such a phone, I want no compromise anywhere. Nevertheless, Motorola's superior support service is a huge boost to the decision as well.
That said, here's who should buy a Moto Turbo. If you want a battery or a performance beast, then this is the best that you can get today. On the other hand, if the camera matters to you, then you would be disappointed.