Moto G5 Plus detailed review
Motorola's event at the Mobile World Congress was clashing with Nokia's return announcements this year. As a result, many of us turned our attention to the Nokia phones, leaving what could be one of the best phones of 2017 with less attention than it deserves. The Moto G5 Plus is the fifth iteration of the company's successful Moto G series, and marks a lot of firsts.
Of course, the rear facing 12MP camera is what makes the headlines here. It has the same aperture lens as the Samsung Galaxy S7 (review), uses dual-pixel technology just like the S7, and has f/1.7 aperture to boot. To make matters more enticing, it's available at budget pricing, too.
Camera
Motorola sent us this device just about a week ago, giving us enough time to take its camera to task. Its specs are mentioned above, but Motorola is sadly not revealing what sensor it has used. Most USSD codes don't work on the device either, so we were unable to determine the sensor. You can find a quick explanation of dual-pixel technology here.
However, a brief look at the camera makes it quite clear that this isn't as powerful a sensor as the Galaxy S7. This is more than acceptable, given the G5 Plus' budget pricing. The camera is underscored by impressive dynamic range and focus at perfecting white balance and overall colour reproduction.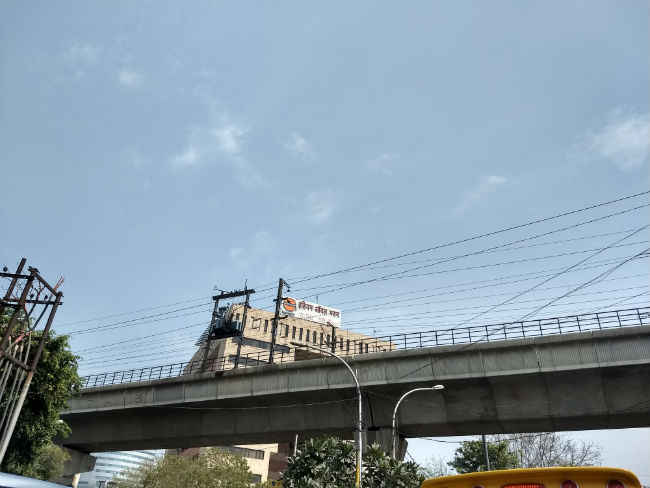 The Moto G5 Plus produces high dynamic range and warm colours on regular daylight condition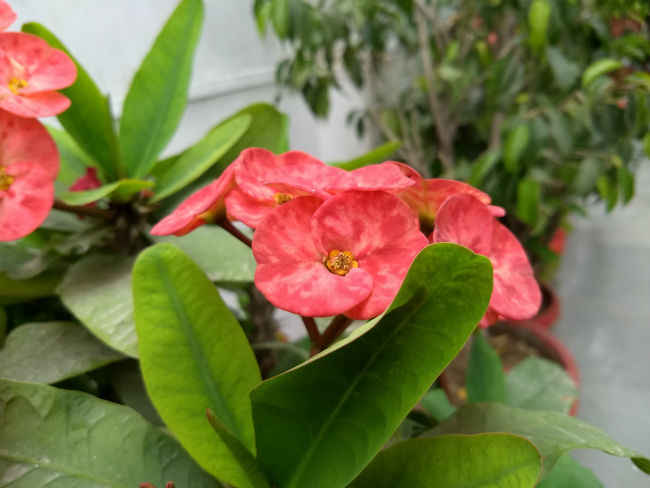 While taking photos with it, one feels a definite Pixel-like attribute — that of dynamic range. The Moto G5 Plus delivers very good colours, and the overall tonal quality of the images is noticeably superior to what cameras in this range offer, including dual-camera phones like the Honor 6X (review) and Coolpad Cool 1 (review). Colours are warmer (but pleasant) under sunlight and regular daylight conditions, with ISO levels usually hovering between 50 and 80.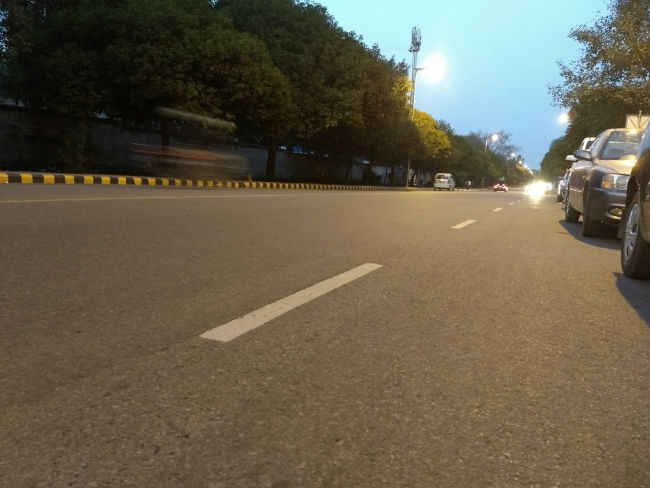 Low light shots can be really good, given enough time.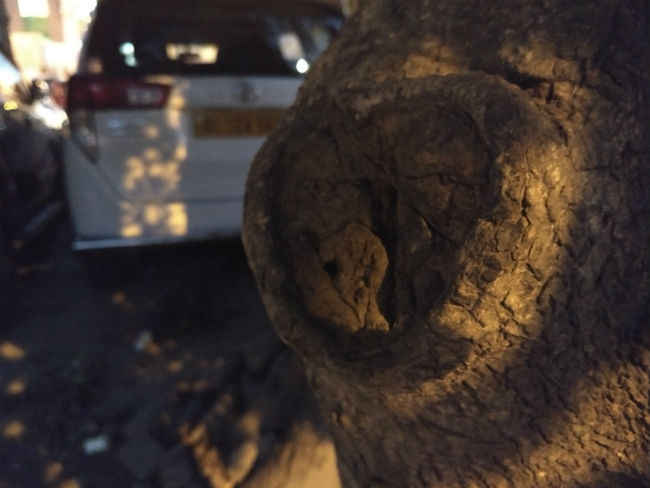 The phone manages ISO levels very well, keeping them low when needed, and under control when cranking them up. As a result, even photos shot indoors and in low light conditions look quite decent. However, there is still visible noise when cropping to 100% or zooming in, and a lack in details as well. You'll see these especially in shadow areas in photos, resulting in loss of details. To be clear, this is loss in the finer details that most users don't look for. You will only need such details when enlarging photos for print or framing, or inspecting closely.
For regular social media sharing, the Moto G5 Plus easily offers the most value-for-money phone camera you can get right now. It achieves just the right exposure and details, and combined with its impressive dynamic range, produces photos with rich contrast and vibrant colours.
Its weakness, though, lies in focusing and processing speeds. While one can attribute higher focusing time to lesser power on the phone (compared to the Galaxy S7), slow focusing time is surprising, given that this is exactly what dual-pixel technology is supposed to resolve. The camera is prone to blurring with shaky hands, especially when shooting in lower light.
While this isn't an issue when you have enough time to actually point and then shoot, quick snaps will often be blurry.
Build and Design
Despite the rising number of metallic designs on budget smartphones, Motorola has largely stuck to plastic on its Moto G series. The company had earlier justified this saying that it helps keep costs down. However, it finally gave in to consumer demand last year with the Moto M, and carried it over to the Moto G series this year.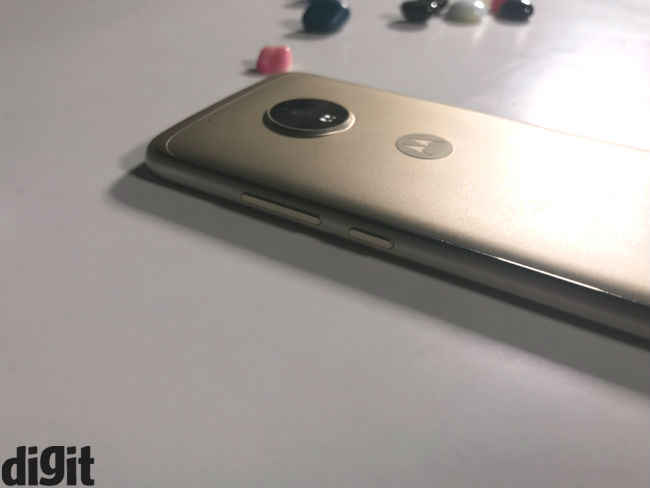 The G5 Plus also has a non-removable aluminium plate on the back, with slight chamfers on its sides. It makes for a premium design, one that is definitely an upgrade from any of the earlier Moto G series devices. One has to consider, though, that phones like the Redmi Note 4 (review), Honor 6x and Coolpad Cool 1 feel the same.
Motorola has chosen a smaller screen this time making the device compact, especially with its thin bezels. However, the overall form factor is slightly wide, which is not well suited for single-handed usage. The fingerprint sensor lies on the front in an oval design in place of square, which was seen last year.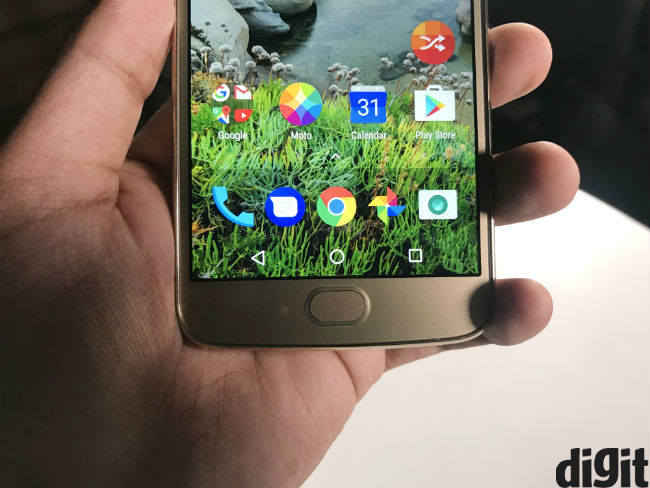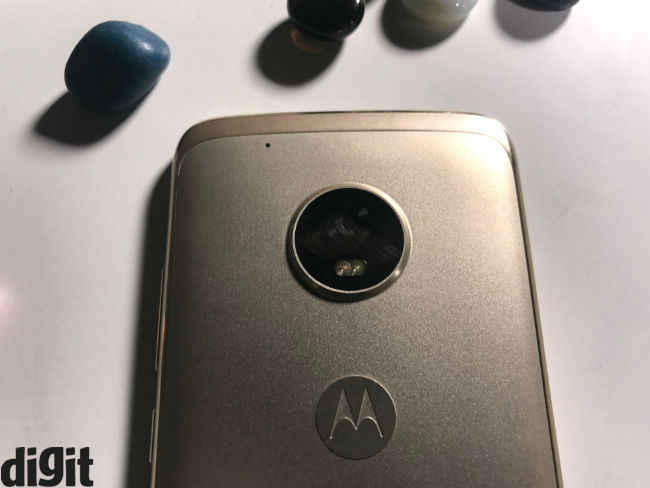 It also borrows the Moto Z (review) design language, with slightly raised, round camera module on the back. This gives the Moto G5 Plus a unique look, setting it apart from others. While looks may be subjective, from an overall build and design point of view, the Moto G5 Plus feels solid and new. It is also the first real upgrade to the Moto G series, in terms of design.
The Moto G5 Plus also foregoes the hybrid SIM slot that many have been using lately. The SIM tray, which lies on the top of the phone, has dual-SIM slots on one side and a microSD tray on the other. Sadly, though, Motorola couldn't weave in waterproofing on this one, although its nano-coating remains, meaning the phone should still guard against accidental splashes. That makes the phone water resistant, but it may not be IP68 certified.
Performance
The Snapdragon 625 has quickly become the chipset of choice for OEMs looking to bring a balance between power and efficiency. Qualcomm's 14nm chipset uses eight Cortex-A53 cores, clocked up to 2GHz. What's interesting, though is how Motorola has implemented this SoC.
All eight cores are kept active during most actions, but most of the cores remain below 1GHz, unless absolutely required. You see four cores clock up to 2GHz when you launch games or other heavy applications. In practice, this results in faster app load times. Hence, apps like Asphalt 8, which make your phone freeze for just a split second when they're loading, will launch faster, resulting in snappier performance.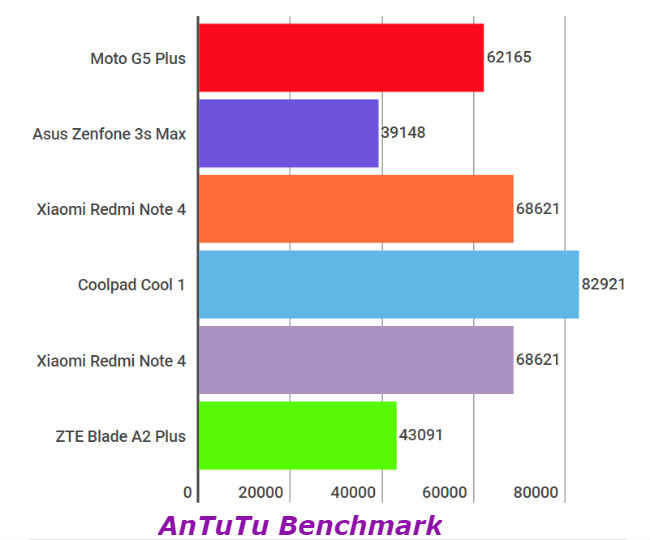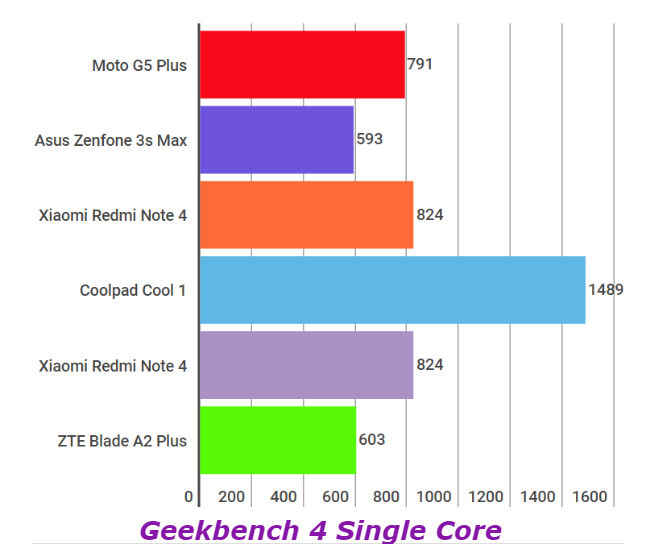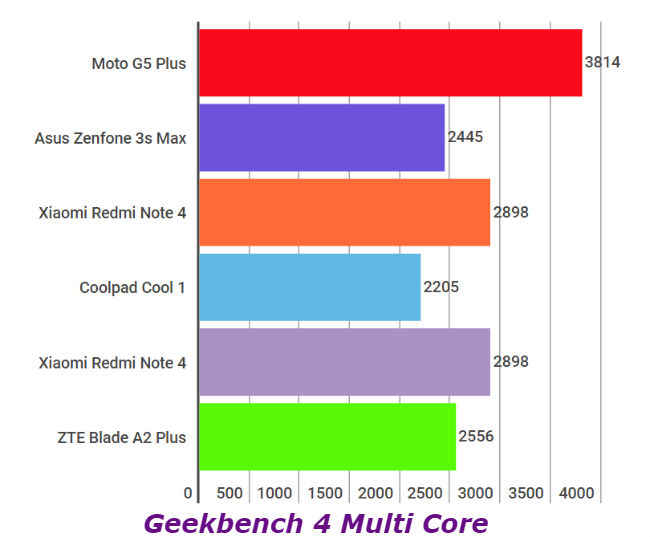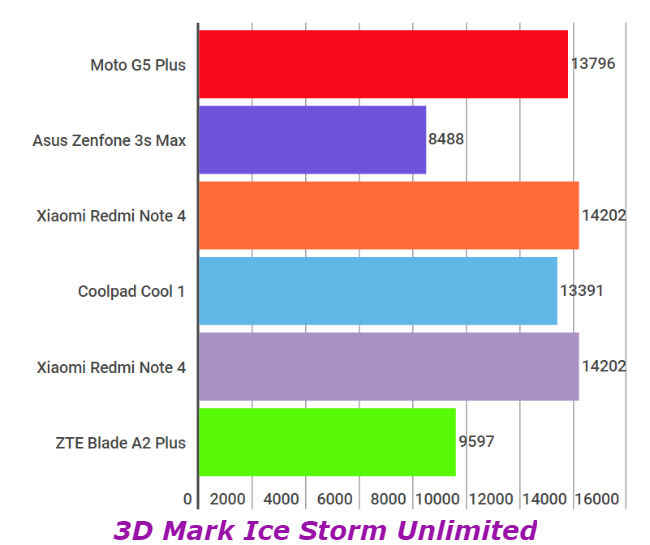 When you're playing high resolution games like Asphalt 8, every core on the Moto G5 Plus remains at 2GHz, for as long as they can. The phone can easily render at 30fps, which is the minimum you need for stutter-free gaming. Interestingly, the phone also avoids the usual lags we've seen (on other phones running the Snapdragon 625) during menu transitions and other animations, by ramping up to 60fps.

In essence, the Moto G5 Plus presents lag or stutter-free performance, aided by a Snapdragon 625 SoC, 4GB of RAM and some intelligent engineering from Motorola. However, one may still question whether all this would have been better with the Snapdragon 650 or 652, and it would have, at least on benchmarks. As far as regular usage is concerned, the Moto G5 Plus offers little room for complaints, which is what most users look at.
Battery
Here's the kicker, though. Keeping all eight cores on at all times would ideally be difficult for a 3000mAh battery to handle. However, the Moto G5 Plus somehow manages nearly a day's worth of battery life, too. Instead of putting benchmark numbers (which you'll see in the graph below), we'll paint a picture of regular usage.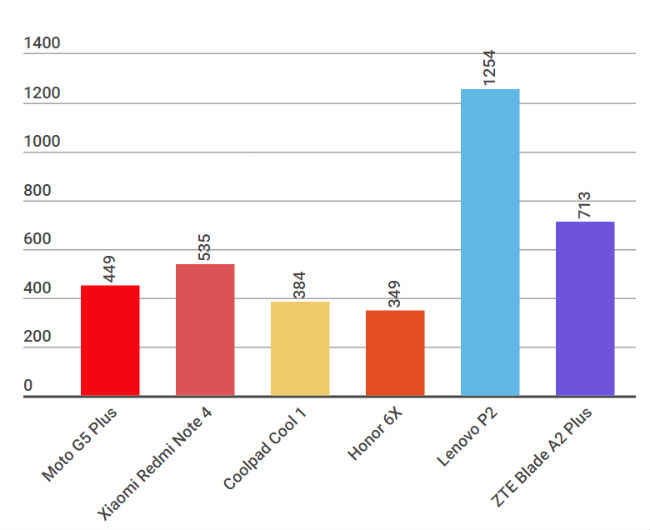 After running two full discharge cycles, we charged the phone to 96% at 8pm on a Wednesday. This was followed by a couple of phone calls and about five photos shot using the camera, till the end of the day. After about 8 hours of idle time, where the phone dropped 5% battery (after about 15 notifications overnight), the phone was then put to use for some more camera usage and three more phone calls. At around 3.30pm the next day, after about 20 odd phone calls, 20 minutes gaming and 10 minutes using the camera, and 30 minutes streaming music, the phone was at 37% battery.

This was followed by two hours of audio on the device and the phone finally discharged to 11% at 5.30pm on Thursday. We charged it again to 25%, after which the phone was used as a WiFi hotspot for about 40 minutes and four more phone calls. The Moto G5 Plus dropped to 10% battery at 2am on Friday, when it was charged again.
Judging from that, the phone's battery life is commendable. Motorola must have made the right optimisations, enabling battery stamina to last you through the day, with just about 20 apps on the device, over and above the ones that stock Android comes with anyway. Turbo Power charging by Moto helps you get up to about 30% battery in 20 odd minutes. However, the phone slows down after that and charging to 100% will still take about an hour and a half.
Display and UI
Specs-wise, the Moto G5 Plus has a 5.2 inch 1080p display, with 424ppi pixel density. That's about the industry average today, and the display looks and feels good enough. However, there's room for improvement. While touch response and feel are good, it sometimes feels sticky, which can be off putting. Colours and saturation are reasonable, but it lacks a certain vibrancy that many like.
If you happen to be used to AMOLED panels, you'll certainly miss the punchy colours. The display is reasonable for the price, but one hopes for more. In fact, Motorola itself has presented better displays over the years.
The phone runs on Android Nougat, making it one of the few phones, still, to have the OS out-of-the-box. As always, Motorola has kept the UI largely stock and it doesn't seem like many of Android's stock APIs have been tampered with either. The only real addition are the new gesture features, integrated into the fingerprint sensor.
The Moto gestures now include swipe gestures, allowing you to swipe left or right on the fingerprint sensor to bring up the recents menu or toggle between apps. You can also long press the sensor for Google Now, and so on. To be absolutely honest, the gestures aren't as important as they seem. They're tough to get used to and not as responsive as they should be. Also, activating the gestures remove the on-screen home, recents and back buttons, making them somewhat frustrating at first.
The Moto G5 Plus is supposed to have the Google Assistant on it, but it doesn't seem like the feature is live in India right now. Long pressing the home button simply activates Google Now on the device.
Bottomline
At the time of writing this, Motorola hadn't yet confirmed the price to us, so we can't make a recommendation. However, the Moto G series usually costs around the Rs. 15,000 mark, which would make this a value-for-money device. At under Rs. 20,000, the Moto G5 Plus has the best camera right now, and though it isn't the most powerful device, it does the job.
The Moto G5 Plus is definitely recommended for those looking for good camera performance, and it provides good value in the budget price range.