Motorola Moto X4 4GB detailed review
Whenever we discuss compact smartphones at the Digit office, I pull out my three-year-old Moto X to demonstrate what compact really means. It's a form factor that's lost on the modern consumer and smartphone maker alike. People want big screens and companies give it to them. In the process, little old me is left without a phone that truly suits my fancy. Enter the Moto X4.
Build and Design
Now, I'm not saying this is the phone I'll buy, but it's a form factor I absolutely adore. A 5.2 inch screen with a Galaxy Note 8 like curved glass back (Gorilla Glass 3) makes for a truly compact smartphone. I'm avoiding words like "pretty" or "beautiful" here, because I personally don't think the Moto X4 qualifies for such accolades. Though it looks good from the back, I can't get past the thick ugly bezels on the front. And I believe there would be many who would argue with me on that. After all, why couldn't this phone have 18:9 aspect ratio, thinner bezels and a taller form factor?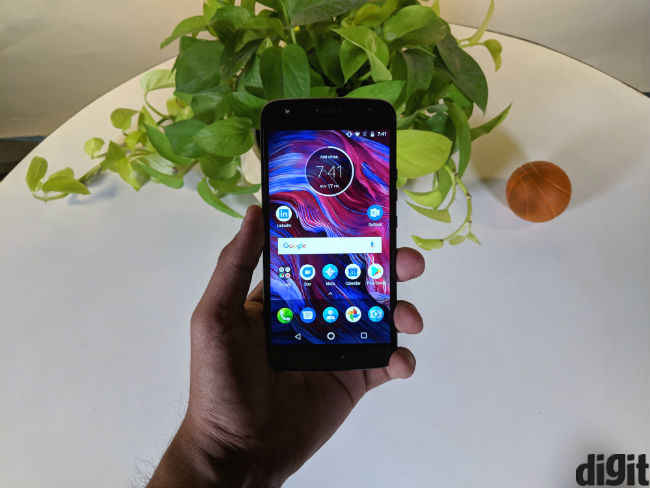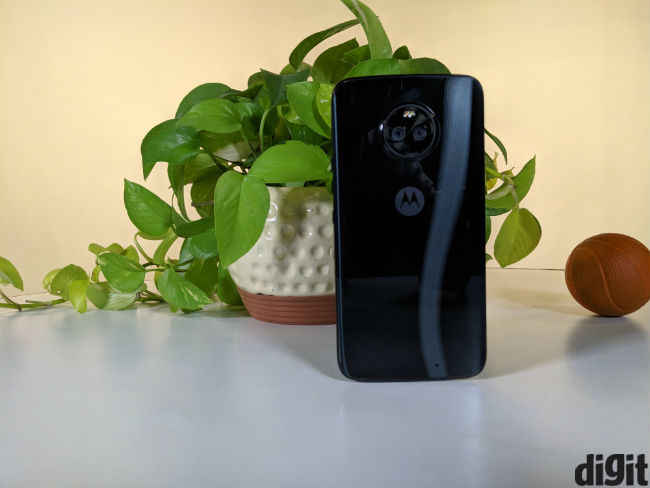 It's a solid build too. The Moto X4 doesn't feel flimsy or breakable, though there's absolutely no way to argue against the fact that glass can break. I'm waiting to hear from Motorola to know what it would cost to get this glass fixed if broken. Nevertheless, there's a metallic frame around the device, adding some level of protection from drops. It blends seamlessly with the rest of the device and brings the whole design together.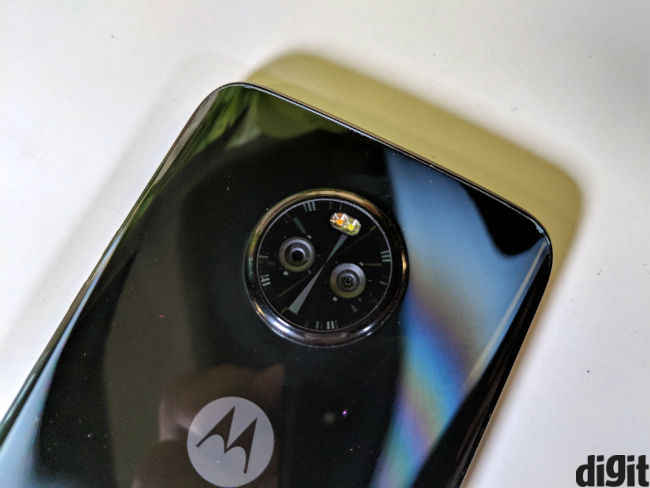 The Moto X4 isn't the lightest smartphone out there, but the added heft is quite nice. With its smaller form factor, I feel the heft gives the phone an altogether sturdier feel.
Display
Since I don't particularly care for big screens, I've spent hours watching videos on the Moto X4. I confess, I wasn't particularly impressed with the screen when I first saw it. But having used the phone for a week or so, I stand corrected. The display brings impressive contrast and colours, and though they don't particularly "pop", it's a pleasant experience. It's adequately bright and 1080p works without fail alongside the 5.2 inch size. The display is also good to touch and resistant to fingerprints and stickiness.
Performance
The Snapdragon 630 is an upgrade over the efficiency focused 625 chipset. It has eight Cortex 53 cores and is clocked at 2.2GHz. The phone was able enough with regular tasks and app launch times aren't long, unless you're playing games like Injustice 2 or Asphalt 8. The Moto X4 powers through pretty much anything you throw at it. It's not particularly "snappy", but it works.
The problem though is that the same can be said of phones like the Moto G5S Plus and Moto G5 Plus. Given that you can save a substantial sum of money this way, the compromises seem easily justified. Motorola may have a hard time explaining why the Moto X4 should make any sense over those other phones.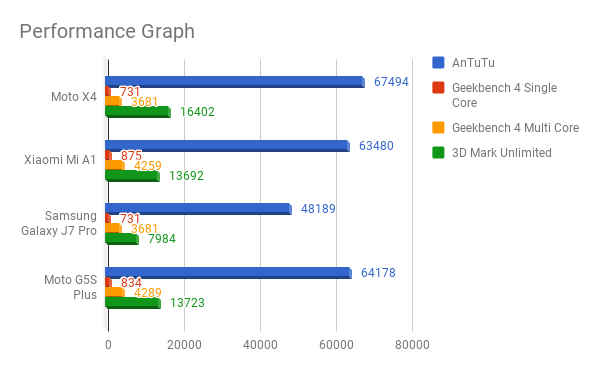 The Indian version of the device is not under the Android One program and it doesn't have Alexa support out of the box. Motorola says it can add Alexa to the phone as soon as Amazon releases the voice app for the same in the country. For Android One, Motorola said that the primary purpose was to enable Project Fi on the phone. Since Google's network isn't available in India at the moment, the Android One monicker makes no sense for India.
Camera
As far as dual cameras are concerned, Motorola has so far used the monochrome plus RGB sensor combination. With the Moto X4, the company took a shot at LG's method, combining a 12MP sensor alongside another 8MP wide angle sensor. Wide angle here is an actual wide angle lens, unlike on the telephoto plus wide angle combos. Motorola offers 120 degree field of view on the secondary camera.
Shooting wide
With the wide angle lens, you get a fish-eye like effect from this phone. And barrel distortion from such lenses can often be used to a photographer's advantage. However, it wouldn't fare well in the hands of amateurs. Moreover, barrel distortion on the Moto X4 is quite high and can look really unnatural. Even if you were to shoot landscapes with this, you would probably be put off by the distinctly curved edges on subjects.
For instance, don't be surprised if edges of windows or doors near you suddenly seem convex instead of straight. Clicking down a straight path, the Moto X4 tends to distort objects close to the camera , producing a curved effect, which is unnatural and unpleasant.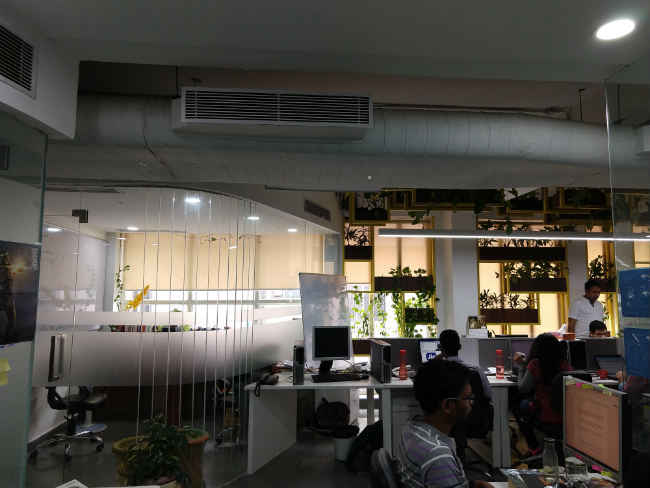 Shot by the primary camera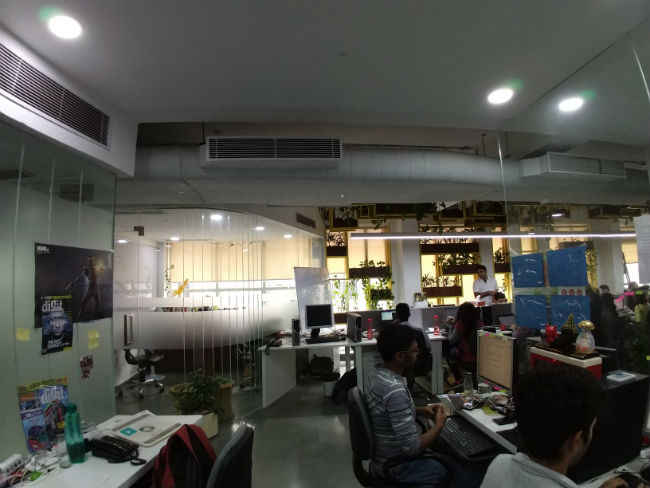 Shot by the secondary camera. Notice how the edges of the glass walls have been curved. Also, details are quite low
Lastly, the secondary sensor is noticeably weaker than the primary, which creates a stark difference between photos clicked by the two. Since they have different resolutions, Motorola can't allow you to seamlessly zoom between them either. Not that would would use digital zoom a lot in the first place.
Primary camera
The primary camera has a 12MP sensor and f/2.0 aperture. It has 1.4 micron pixels and the overall experience was underwhelming to say the least. I was able to take decent photos when shooting in daylight and most well lit conditions. Colours here are quite accurate and though details are reasonably high, I would expect more from a phone that costs Rs. 20,000. The phone's dynamic range is quite low as well.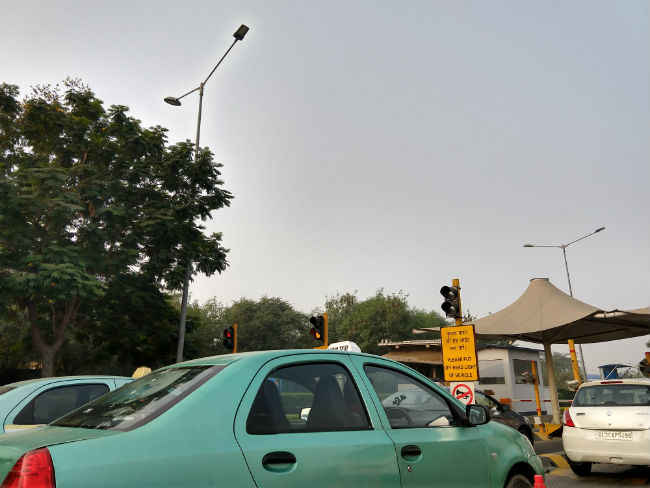 Daylight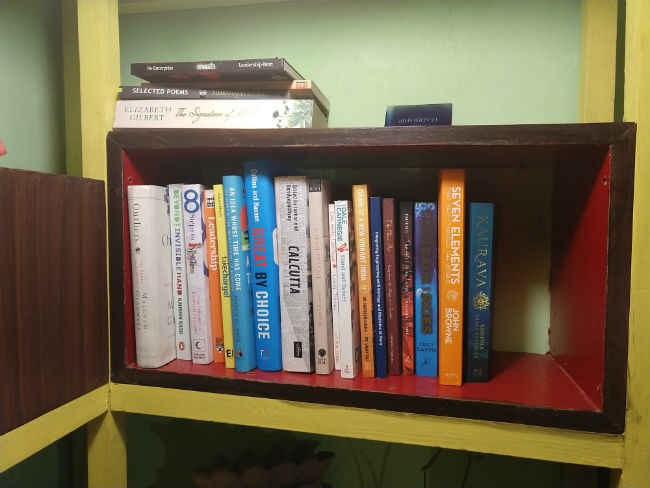 Indoor incandescent lights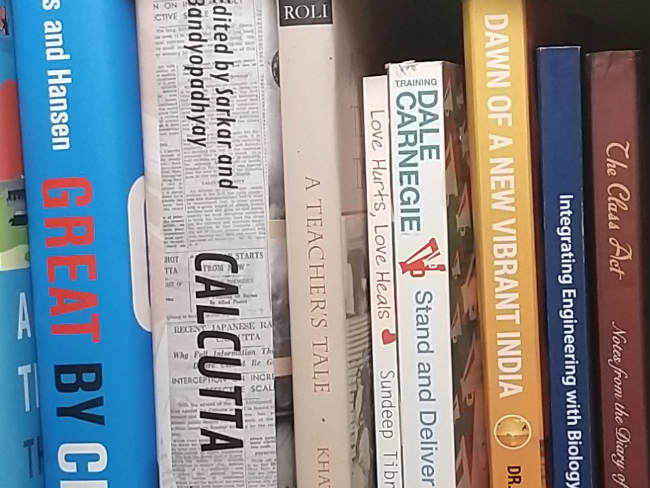 100% crop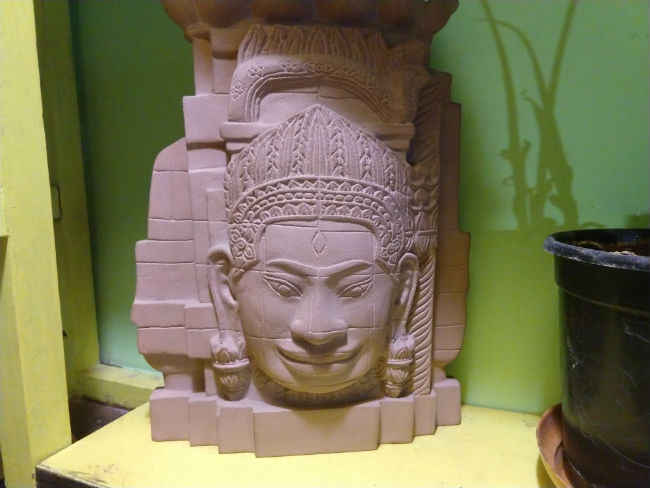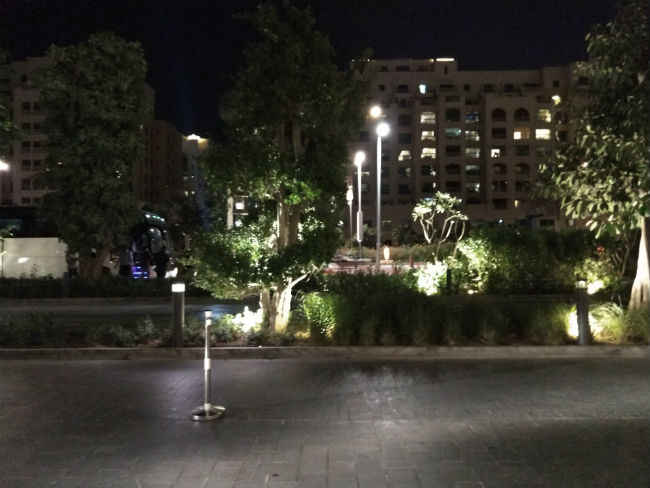 Adding to that is the fact that the Moto X4 doesn't excel at low light photography. In fact, I saw some white balance issues when shooting pictures in low light conditions.
Depth Mode
Since it has two cameras, the Moto X4 tries to use the data from here to create bokehs. But photos really look like Snapseed filters here. In fact, the filters will probably work better for you. Background blur on bokeh photos creep into subjects often and the camera app becomes laggy when in this mode, thanks to the extra processing that happens
Primary problem
But I could still see people getting some use out of the Moto X4's camera, if it wasn't for the fact that it's the slowest camera on the market today. I'm not exaggerating when I say that even the Lenovo K8 Plus (a phone that costs half as much as this) feels faster. The Moto X4's camera takes too long to focus, meaning you'll miss most shots. When it does focus, it will take a pretty few moments to process photos. This becomes even slower when you use the depth mode.
In essence, you'll lose out on moments when clicking with this camera. And everything considered, the Moto X4's camera really doesn't belong in the 20k price segment. There are plenty of phones with better cameras, including the Xiaomi Mi A1, Moto G5 Plus, Moto G5S Plus and Samsung Galaxy J7 Pro.
Camera Samples gallery
Battery
On regular usage, the Moto X4's camera lasts for a work day quite easily. That incldues, browsing social media, 10-odd phone calls, two hours watching downloaded video on Netflix and about 20 shots using the camera. For all intents and purposes, this is adequate battery life, and what you will get from most smartphones today. It's dependable, but not phenomenal.
Bottomline
I love the Moto X4. But that's only because I'm a sucker for compact smartphones. If that's your primary requirement, then go ahead and buy this phone. But do keep in mind that you will be compromising on the camera department and it's not the fastest smartphone out there either. At the same price, I do believe a Samsung Galaxy J7 Pro is a more value for money proposition, even for compact phone lovers. It has a much better camera, better display, similar performance and longer battery life.