Micromax Canvas 6 detailed review
Micromax has come a long way. From being a quintessential budget smartphone maker, to a company that truly takes on global brands. Micromax, though, has run into a lot of roadblocks recently, especially from Chinese manufacturers. The company went for a complete brand revamp, led by the Micromax Canvas 6, the company's first metallic smartphone. Did it get back in competition? Here's what I found over a week of using this phone.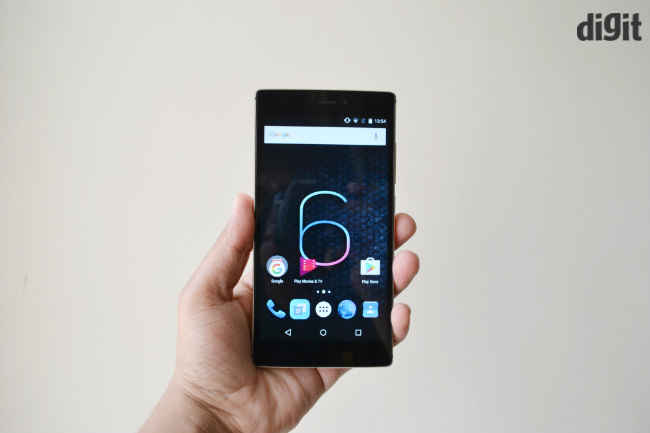 Build and Design
The Micromax Canvas 6 shared similar ergonomics as the OnePlus One, although it's made of metal rather than Sandstone. Further, unlike most other phones (especially from Micromax) in the sub-15k price bracket, the Canvas 6 has a much bolder design. The edges are not curved or rounded, there is a nice chamfer along the edges and the rear camera sits in a glass encasing at the back. There are no rough edges, even the two physical buttons and sandblasted back of the phones, feel quite premium.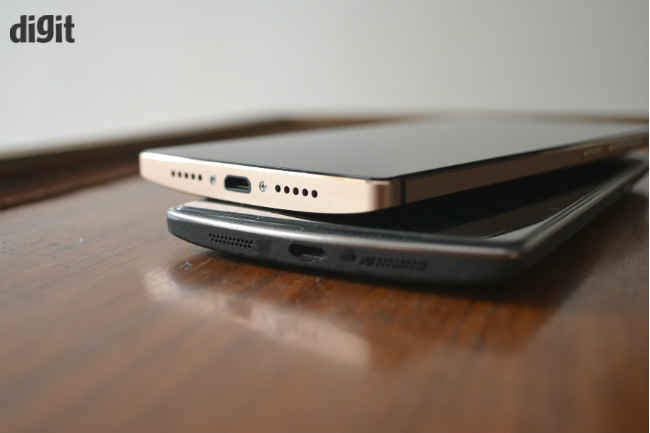 It feels like a mid-ranged flagship. However, in one week of usage, I felt that the physical buttons are a little tough to presses. Also, the power key didn't respond to presses for days at a time. During this time, the fingerprint scanner was the only way to unlock the phone. The power button started to respond after three days.
Display and UI
While the Canvas 6 has a good display, it is not without its shortcomings. It has good colour reproduction, but is slightly warm. The viewing angles are also good, but the display is quite reflective, causing issues under sunlight. Sunlight visibility in general isn't great either, and there's no Gorilla Glass protection here.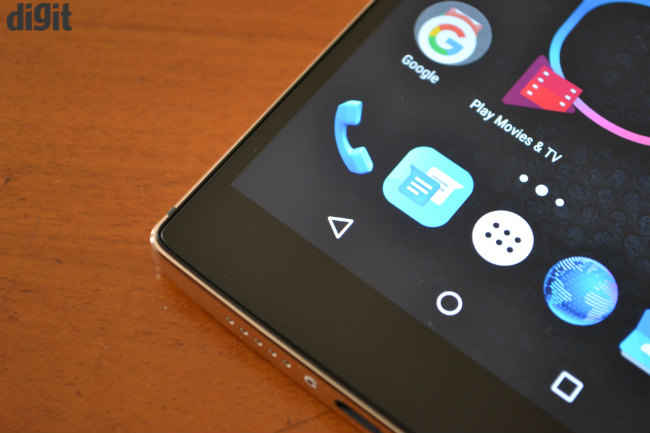 As for UI, there aren't any major changes from what we have usually seen from Micromax. The only exception is the Around service, which is now being integrated in Micromax devices as well. With this, you can order food, buy products, call cabs, books flights and more. It is available from the extreme-left panel of the home screen, placed where multiple other companies put curated content and news feeds. It has an easy, intuitive interface, and is easy to navigate. Overall, it is a nice addition to have. The rest of the UI is quite familiar, and offer only subtle changes over the stock Android interface. Familiarity with interface is a good thing to have, and Micromax scores well here.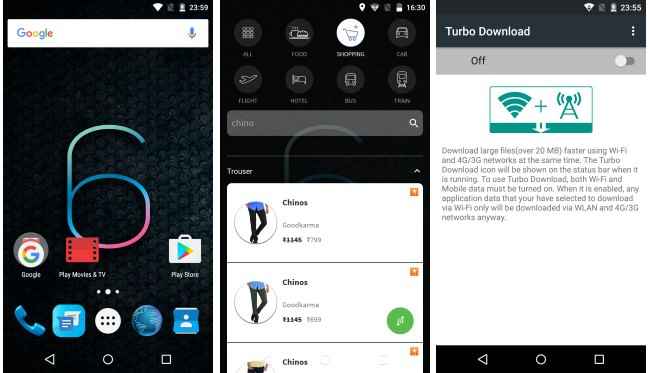 Before we move further, there is one mentionable feature: Turbo Download. According to Micromax, this feature provides better download speeds for larger files by combining both WLAN and 3G/4G data. However, in my tests with the feature ON, the device either downloaded on WLAN or on mobile data, and never on both. It is theoretically a good feature, and maybe this was an isolated issue, but this calls for wider tests to be undertaken.
Performance
The MediaTek Helio X10-powered Micromax Canvas 6 may not be the fastest phone around, but is definitely the most powerful smartphone that Micromax has made till date. This previous generation SoC, combined with 3GB of RAM, manages to provide decent performance for everyday usage. The last time we saw the Helio X10 on a budget smartphone, it was the LeEco Le 1s and it came out to be a very good performer, thanks to good optimisation by the Chinese OEM. However, compared to the Le 1s, the Canvas 6 is unable to offer that level of performance. To be quite precise, the Micromax Canvas 6 is only 70 percent as powerful as the LeEco Le 1s, and definitely miles behind the likes of LeEco Le 2 and Xiaomi Redmi Note 3, our presently reigning budget smartphones. It works if you are not a power user, and your work day includes apps like messages, Facebook, YouTube or music streaming apps like Gaana. Less demanding games such as Alto's Adventure and Mekorama also worked quite smoothly, without any major lags. However, heavy games such as Asphalt 8 lagged constantly and consistently, from the moment I started playing.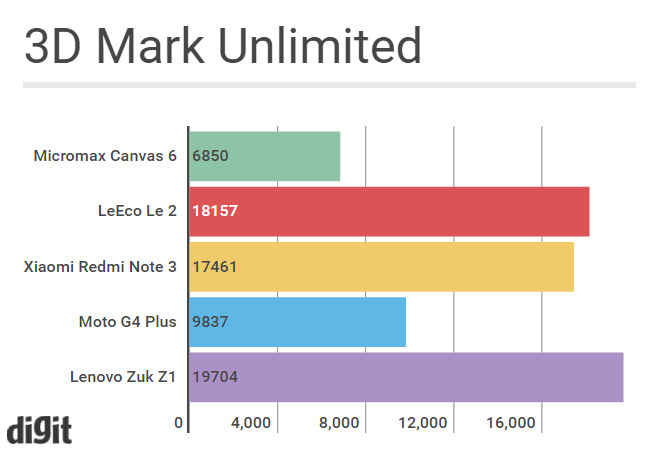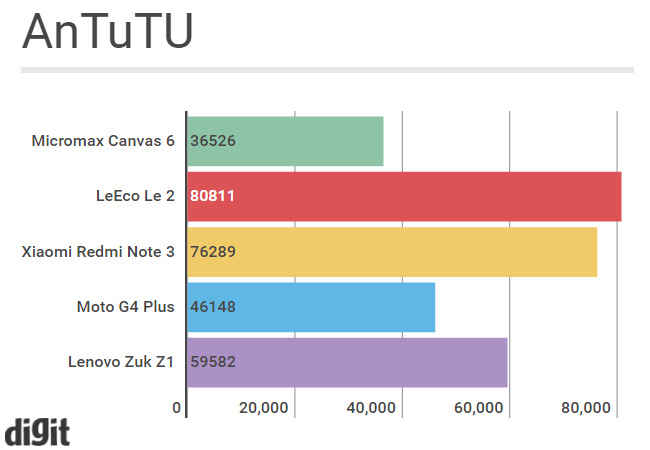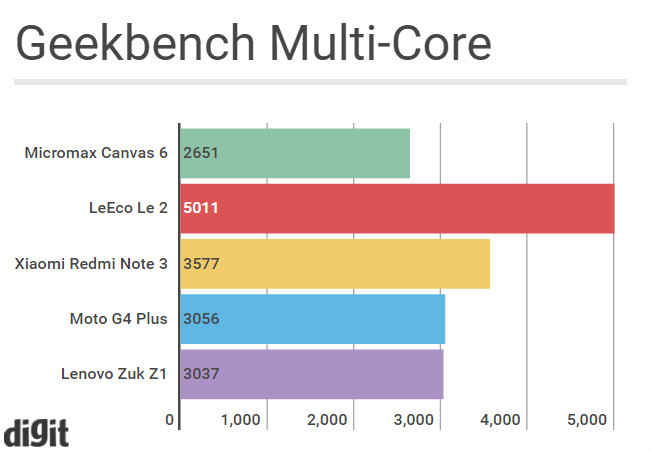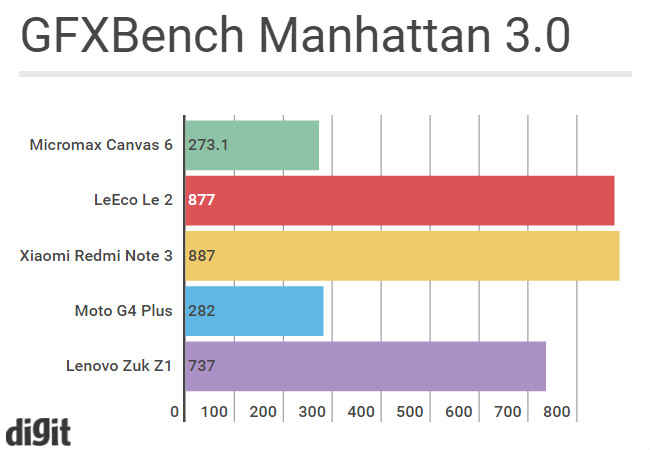 Heating is another issue with this phone. With 4G enabled, the Canvas 6 remains warm at almost all the time, and becomes uncomfortably hot (crossing 45 degrees centigrades) after only a minute of calling. This may also be a software issue, which can be resolved via an update. If not, this is a major issue.
Battery
As far as our previous encounters with MediaTek Helio X10-powered smartphones fare, it hasn't been very battery-friendly. Previous smartphones offering a similar hardware setup like the LeEco Le 1s offered about 7 hours of battery life. The Micromax Canvas 6 is no better and offers similar battery life, especially with a 4G-enabled SIM. Processor-intensive tasks such as gaming or video streaming burn through the battery at a higher rate. An average day with about half an hour of gaming, half a dozen calls, streaming videos on YouTube and music for more than two hours lead to charging the device about twice each day.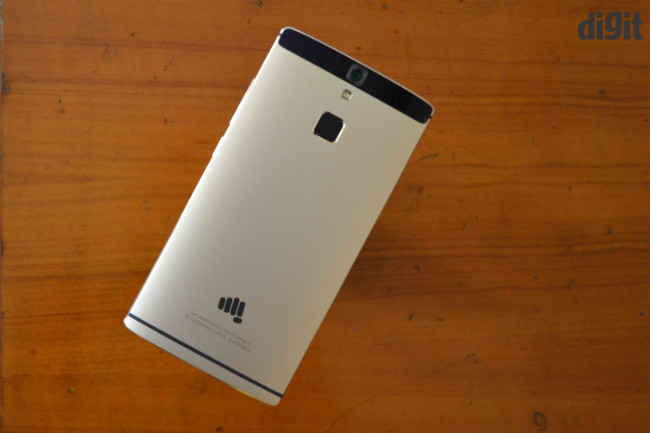 Camera
The Micromax Canvas 6 has a 13MP rear camera. Photographs taken by the rear camera, even in amply lit environment, offer average detail. However, the focussing is really slow, and the camera is often unable to lock focus properly. Colour accuracy is off the mark, and photographs have a cool hue that often ruins most photographs. Under low light conditions, there is a lot of noise that renders photographs unimpressive. Overall, the image quality of the Micromax Canvas 6's camera is average. The front-facing camera is rather poor, as photographs come out blurry and overexposed at times.
View post on imgur.com
The camera app on the Canvas 6 is nothing different, and like the UI, looks and behaves exactly the same as we have seen on previous Micromax smartphones. The shutter response is acceptable, and the UI is functional. They are not blazing fast, but neither do they stutter.
Bottomline
The Micromax Canvas 6 might be the flagship smartphone that Micromax is putting its hopes on, but in reality, it is barely average. The build quality is underwhelming, and although the design is decent and the UI remains intuitive, they are not enough to redeem the sub-par camera, battery life and performance, three key aspects that rule smartphones. In the sub-15k category, you can have far better options such as the LeEco Le 2 or the Xiaomi Redmi Note 3.