LG V30 Plus detailed review
When you pull the LG V30+ out of its box, you instantly fall in love with it. Seriously, over the first few minutes, hours or more, you won't think about any other smartphone, and I include the iPhone X and Galaxy Note 8 there. But then, over the next few hours or days, you start finding out flaws in the device. And that's why the LG V30+, like many of LG's phones in yesteryears, is excellence interrupted.
Build and Design
For the most part, you will love the LG V30+ for its design. Its metallic frame feels absolutely sturdy, while the glass back somehow refuses to slip out of your hand. It's certainly a fingerprint magnet, but LG's design is such that your palm never really touches it. At 158 grams, the phone is also incredibly light, something you wouldn't expect if you've seen the metal-glass designs on its competitors.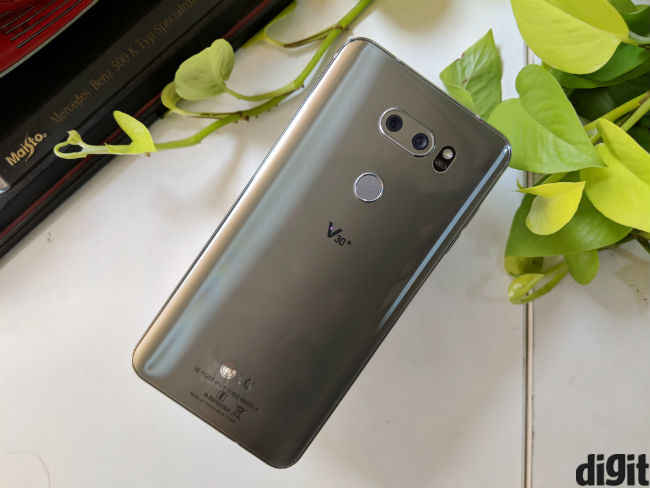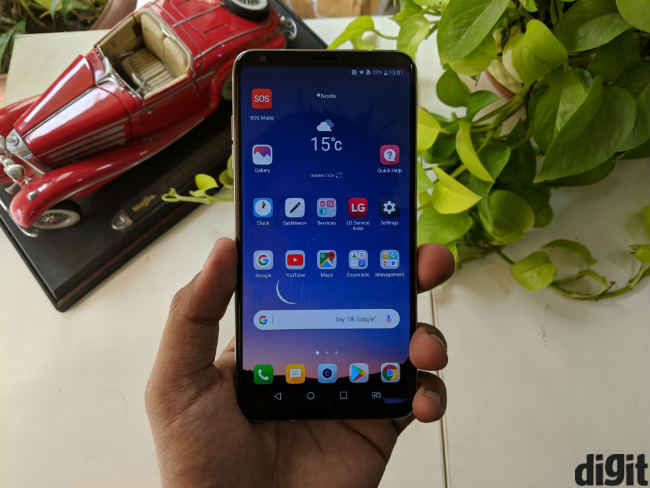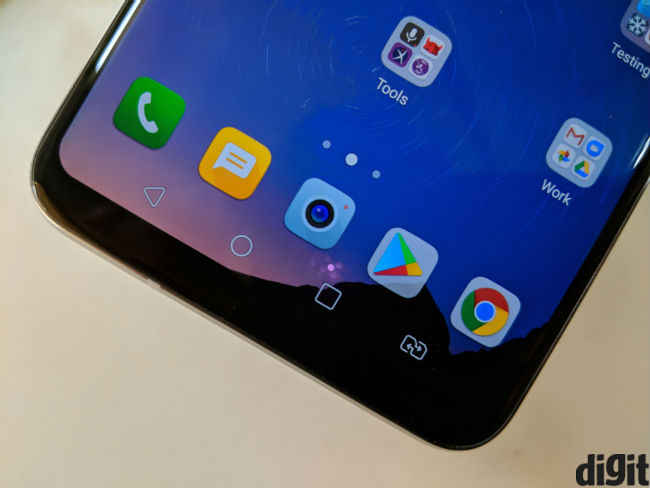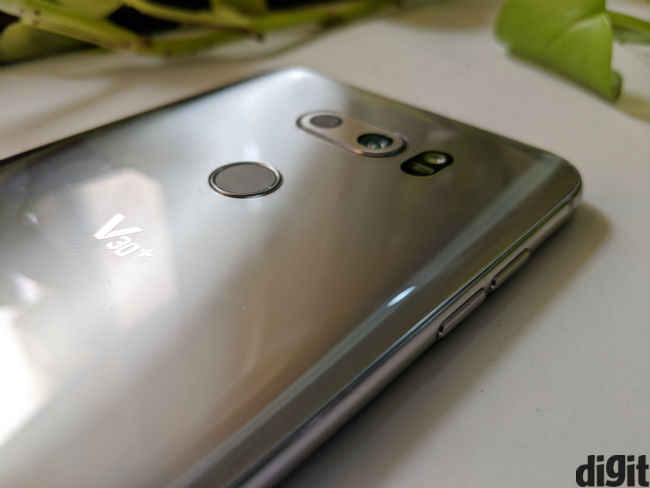 It has a 6-inch screen, but my not-so-large hands tend to reach the other side of the screen quite easily. To be clear, it's not perfectly suited for single-handed usage, but it's certainly one of the closest. Of course, the 18:9 display makes that possible, but despite its tall display, the V30+ doesn't actually look narrow. In your hand, the phone is immersive, natural, solid, and simple yet beautiful.
Display
When you're done admiring the design, you will then notice the display. The 6-inch pOLED panel looks fantastic on first impressions. Colours are vibrant, brightness is high and it never, ever missed a touch.
But about five minutes into using this phone, I noticed a thin line running across the display. A closer look showed a sort-of crosshatch pattern on the screen, which made things look grainy. The line running from the top to bottom of the display was easily visible, but the graininess was a tad more difficult to discern. However, you can't unsee these things once you have seen them.
Now, these issues reduced over the next two days, but it begs the question whether LG's pOLED panels are ready for the big game. The blue shift from off angles on the Pixel 2 XL's display is also visible here but to a significantly lesser extent. Lastly, the screen's brightness increases as you move downwards, with the top half being dimmer than the bottom.
In the end, these things end up being blemishes on a display that would otherwise be great. LG's pOLED panels haven't been able to live up to expectations and they disappoint once again here. The display seems like a 50-50 scenario here, which is never good for a flagship class phone.
Software
The V30+'s display was a mixed bag, but nothing disappoints me as much as its software. Firstly, the V30+ runs on Android Nougat out of the box, which is simply unacceptable from a flagship phone launched in the second half of 2017. But LG doesn't stop there.
The company's UI looks childish, at least to me. The large blocky icons don't follow Google's material design and that becomes a stark contrast to apps you download on the phone. There's also a segregated Settings menu here, which is difficult to navigate, though the search option helps with that. Really, the only thing I like about this UI is that LG gives you an option of having an app drawer or putting all your apps on the screen. LG even has apps like Email and Gallery on the phone, alongside Gmail and Photos, which is simply unnecessary.
Performance
But none of that is as big a problem as the fact that LG's software is slow. The phone posts the high scores on benchmarks, but its software is prone to lags. The animations are slow by default, but you will also notice some slight lags when opening apps, scrolling through menus and so on. That doesn't mean the phone is slow per se, it's just a stark contrast to phones like the OnePlus 5T and Google Pixel 2 XL. Stock Android phone lovers have nothing to like here, and those who want custom UIs will make a better choice with Samsung's work.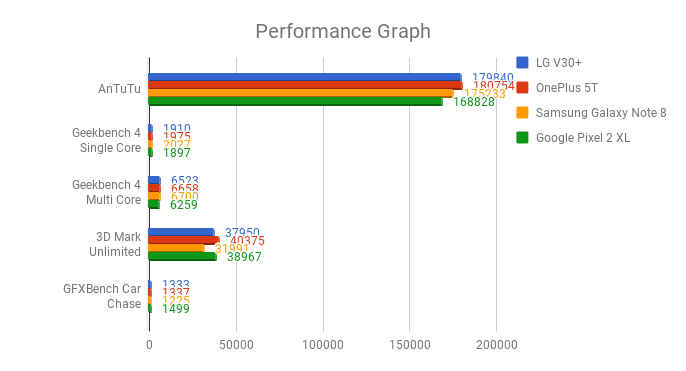 But that aside, the Snapdragon 835 is as fast as ever here. Yet, Sim City Build It showed noticeable slowdown when scrolling across your city, pressing options and so on. If you're nitpicking, these things just do not qualify a phone for the flagship segment and the 40k+ price tag.
I reduce animation scales on the device to zero (from the default 1x setting in Developer Settings), which made the phone more tolerable. Yet, I'm sure any flagship buyer in a position to compare this against phones like the Galaxy Note 8, OnePlus 5T etc. will notice the sloth in LG's phone.
Audio
The LG V20 (review) was unparalleled in the audio department, and the V30+ continues that legacy. With headphones on, the built-in DAC takes over the audio responsibilities, delivering very tight bass and clear audio. It's excellent for audiophiles, but most others may never feel the difference. You need a certain grade of headphones to really take advantage of the DAC inside. It does help with low-end or cheaper headphones too, but you barely feel a difference. But with high-quality tracks and good headphones, there's nothing that beats the LG V30+ out on the market today. Listening to the same track on this and the Google Pixel 2 XL, using the Audiotechnica CK-X9, it was very easy to get immersed in the V30's obvious superiority.
The question though is how many audiophiles can LG find in the mass market, and how many of them are willing to overlook the phone's other flaws. If music is all you care about, the LG V30 is certainly the phone you should buy, but you will have to make way for the other compromises. Audio has always been a niche segment, and while props go to LG for hitting that market, it's probably not going to have a mass market appeal.
Camera
You can still work with the performance of this phone or its display, but the ultimate deal breaker here is the camera. It's an impressive spec, with f/1.6 lenses and a secondary true-wide angle camera. Yet, LG chose to include a 1-micron sensor underneath the lens, which keeps you from taking advantage of the large aperture here.
Low light photos are often too dark and the V30+ can't hold a candle to the Pixel 2 XL (review) or Galaxy Note 8's (review) camera. Their 1.4-micron sensors capture significantly more light than this phone. The image below is clicked in extreme darkness, but you can see the Pixel 2 XL's camera picked up much more detail, with better colour, here. The LG V30 also fails to focus in very low light at times.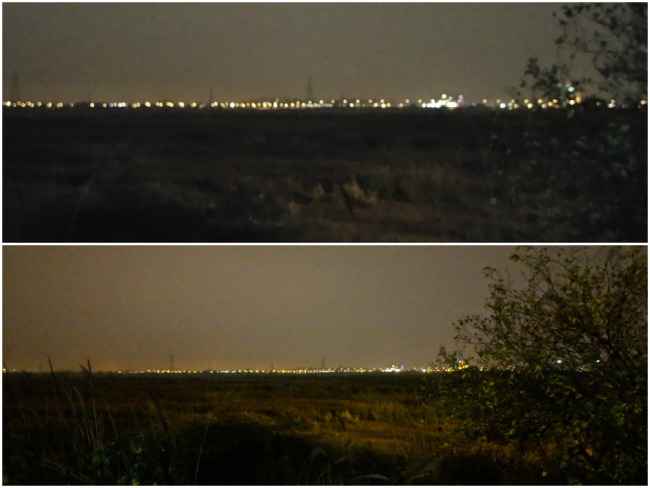 LG V30+ (top) vs Google Pixel 2 XL (bottom)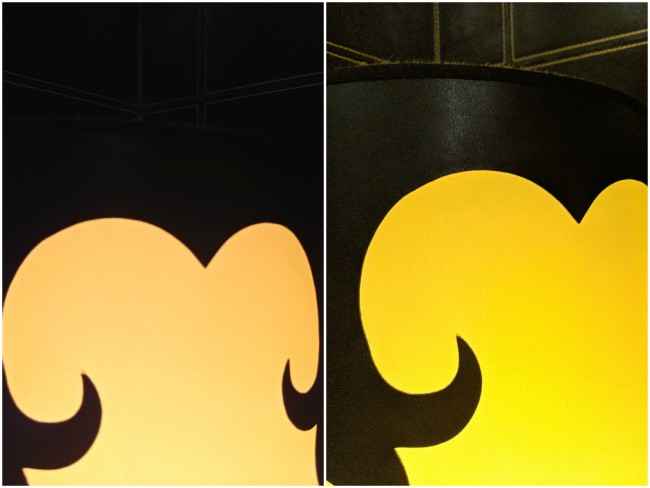 LG V30 (left) vs Pixel 2 XL (right)
This also comes in the way of video shooting capabilities at night. The LG V30+ captures much better audio, but you see much lesser of the scene in front of you. The video is reasonably stable too, and you will still get good results in good light.
On its own, the phone can shoot impressive photos in well-lit conditions, but it simply fails in low light for a 2017 flagship.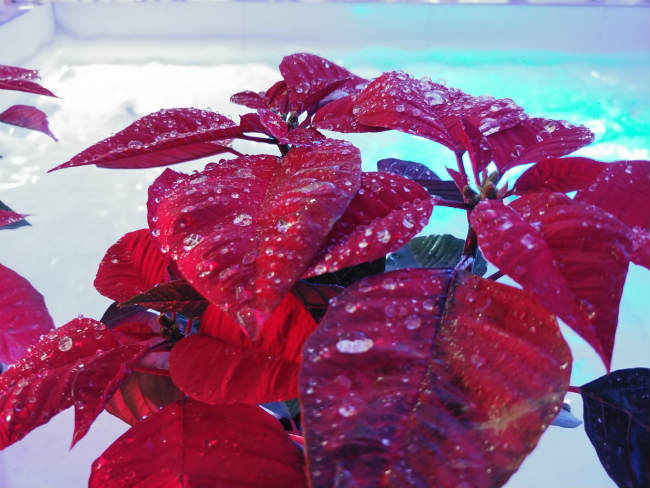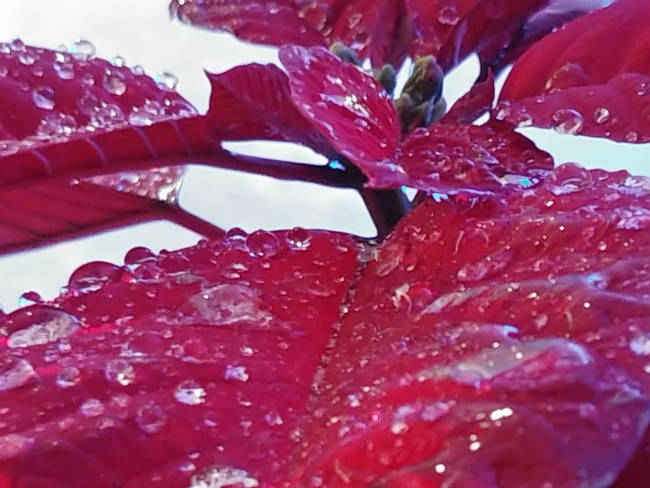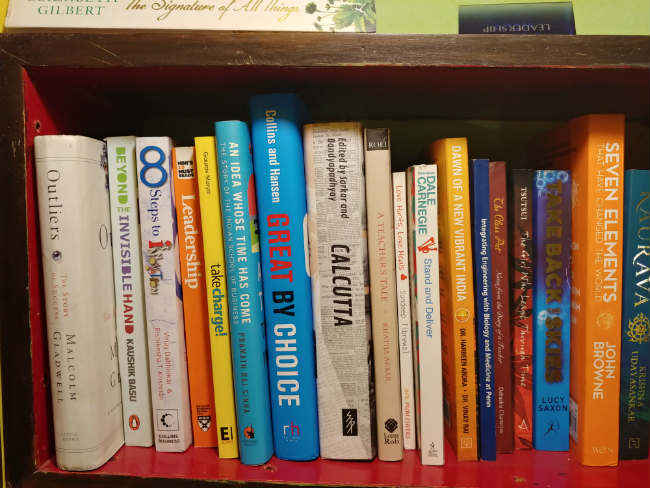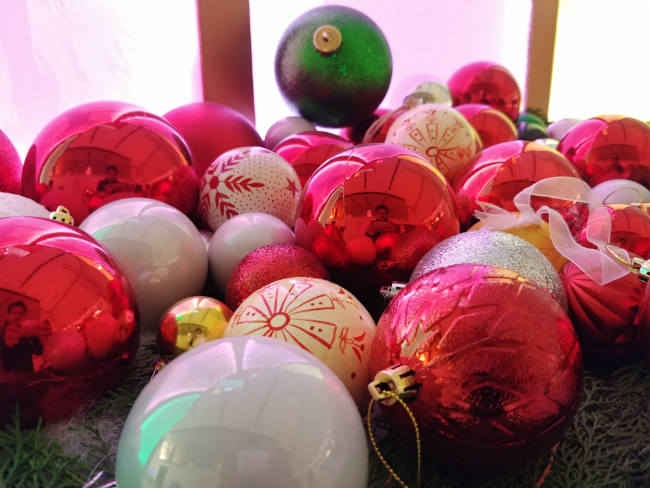 Wide angle camera
The secondary camera on the LG V30+ is a wide angle shooter. It adds a fish-eye like effects to photos, distorting them to some extent. To its credit, LG has reduced the distortion from the LG G5's days, but you still see a drastic spherical effect near the edges.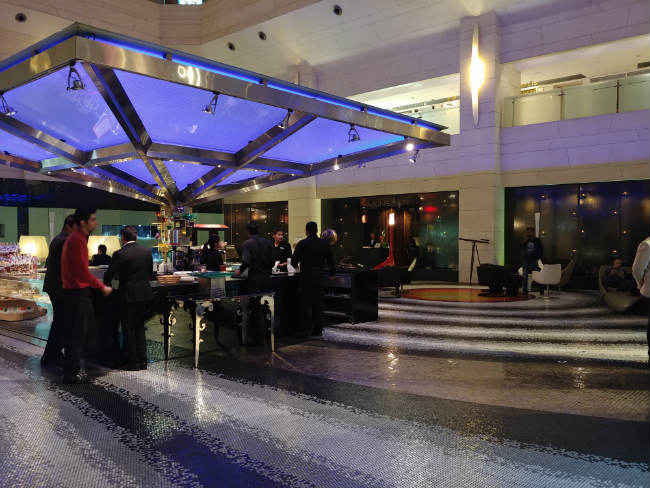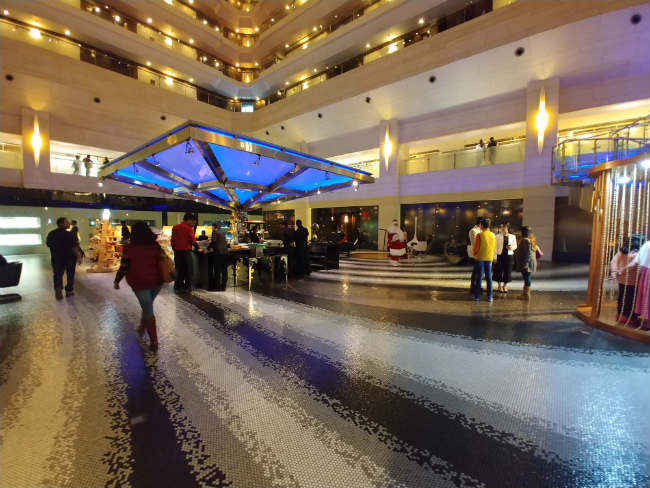 That's certainly not a deal-breaker, but it means you will need some knowledge of photography to make the best use of it. The wide-angle camera can be quite useful for shooting group photos and landscapes though.
The lens here has a f/1.9 aperture, accompanied by a 13MP sensor. That also means your wide angle photos will be slightly inferior compared to the primary sensor.
Modes
LG's camera also comes with some useful modes. The Cine Video mode allows you to zoom into specific parts of the video, unlike other phones that zoom into the center. There's a Snap Shot mode that shows splits the viewfinder into two halves. It shows a preview of the photo you just clicked in the bottom half, but it takes longer to process images.
The Guide Shot mode lets you choose a sample image and tries to bring images as close to that as possible, while the Food mode is meant specifically for food shot. You can shoot three-second gif-like videos using the Snap Movie mode.
Battery
In terms of battery life, the V30 is actually amongst the most dependable flagships today. It lasts for over 11 hours on the PC Mark Work 2.0 battery test, which is amongst the highest we have seen in this range. On regular use, it lasted a full day quite easily. In fact, using the phone as my primary, it lasted 12-14 hours quite easily, on regular usage.
Bottomline
The LG V30+ is a strong flagship, perhaps the strongest LG has made so far, but it LG made some poor choices here. The V30+ is the best phone I wouldn't recommend you buy. It needs a better camera, much better software and a more dependable display. LG has the design right, but it's just not the right flagship for 2017. That said, this is a phone audiophile should definitely consider.