LG G4 detailed review
The last of this year's flagship, the LG G4, may very well be the most intriguing device as well. While it is a definite step down from last year's LG G3, the G4 still has some qualities of its own. But does it make for a good overall device? Let's find out.
Build and Design
Perhaps the biggest disappointment in the LG G4 is its build. No matter what LG says about its leather back and curved design, it's not working here. For one, the leather back feels very plasticky and not quite as premium as a flagship phone today should be. In addition, leather as a material isn't exactly built for phone. When we received our LG G4 unit, it already had blackened corners, which is a major disappointment if you're buying a phone worth 50k.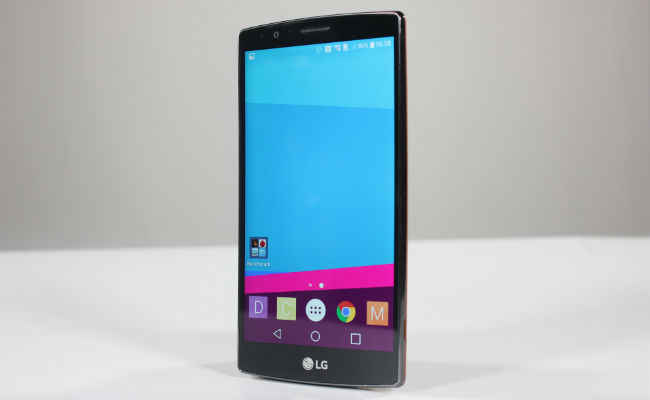 In addition, it is also quite easy to put fairly permanent scratches on this leather back. Combined with the fact that the rest of the phone is made of plastic, it's just a whole lot of plastic material that you get. You can take a lot of good images of this phone, but in reality, it is not even close to any of its competitors. It's not that plastic can't fit this price range. In fact, it did for the LG G3 last year, but the brushed metal finish was so much better than this.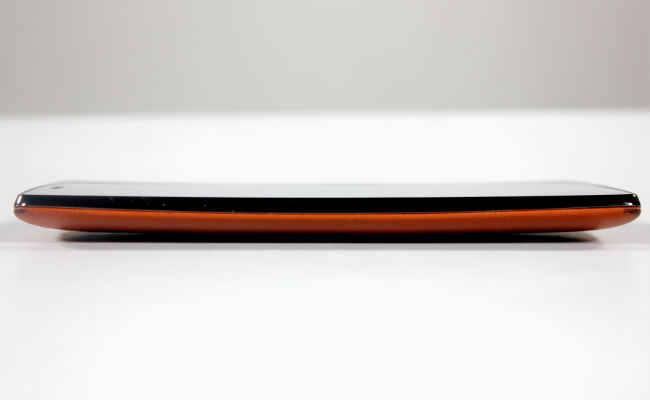 Speaking of the LG G3, that's another step back for the South-Korean company here. The G3 was a 5.5 inch device built to perfection. It wasn't overly large and was a treat to use. While the G4's curve does allow it to fit in your hands well, it's still quite large and unwieldy. This along with the fact that it is also a pretty thick smartphone makes for yet another shortcoming of this device.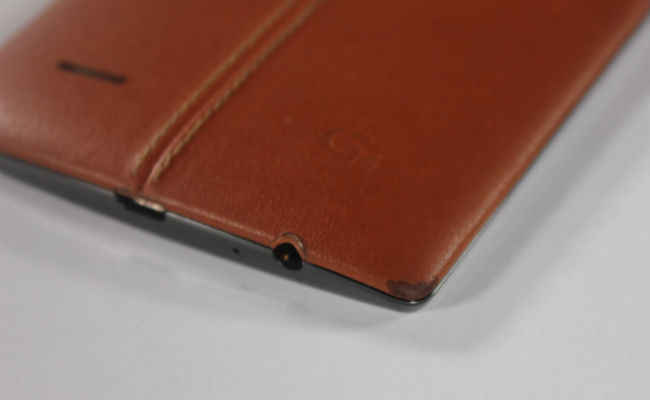 Lastly, while looks are subjective, we don't quite find the brown leather back to be the best look for a smartphone either, and we found tons of people who agreed as well. The black variant looks better, but it's the brown one that is more readily available.
Display
There are two areas where the LG G4 excels, and the display is one of them. Depending on what kind of display you like, the G4 may very well be the best in the market right now. The colours are accurate, and though it is a bit warm, it's just the kind of warmth that most people like. You can simply head over to this display comparison between the LG G4, Samsung Galaxy S6 and others to know more.
UI
The UI on the LG G4 is in a way a reflection of what's wrong with the entire device. At first look, you may end up hating the UI, but you'll get used to it pretty fast. There are irritating aspects, like the Smart Notice, which tells you obvious things like a music playing app is draining battery when you're using it. The UI though is quite easy to learn and while LG has jazzed up the looks a bit, once you've turned off the absolutely useless Blinkfeed like screen and removed smart notices etc, you may end up getting used to it.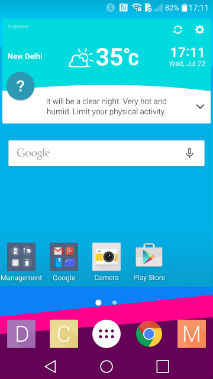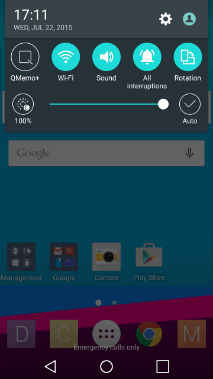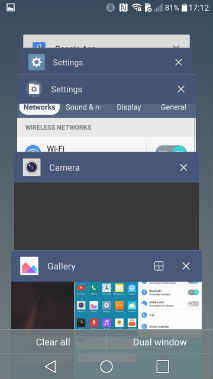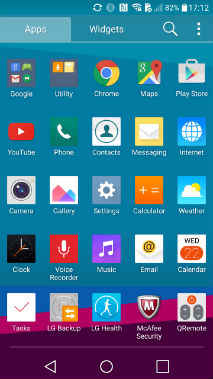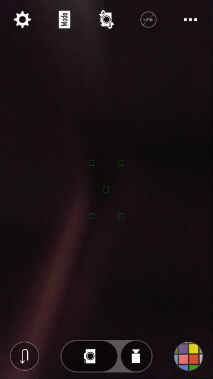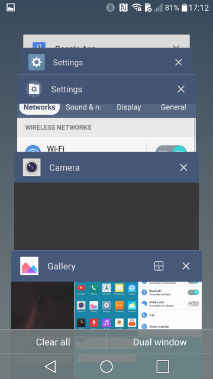 Performance
After reviewing the Sony Xperia Z3+, we won't question LG for going with the Snapdragon 808, but the fact remains that this processor doesn't match up to the best out there. In fact, if you have a Snapdragon 800 series device, then the LG G4 wouldn't be a big upgrade for you. The performance is nearer to the Snapdragon 805 and nowhere close to Samsung's Exynos 7 Octa. While it does the job for regular activities, it's better suited to mid-ranged flagships than high-end devices.
What was really surprising though is that too many apps seemed to be crashing on the G4. Games like Marvel: Contest of Champions would just stop midway, while apps like Rdio, Flipkart and many others also crashed regularly. The Snapdragon 808 isn't the most powerful processor, but such issues should ideally not happen with it.
Camera
The strongest aspect of the LG G4 is its 16MP laser autofocus camera. The phone has one of the fastest cameras that you can find today, and images are easily amongst the best. Yes, the LG G4's camera is better than the Samsung Galaxy S6, in terms of colour reproduction and dealing with various light conditions. The difference won't be visible very easily, but on close inspection, we realised that the G4's camera is better. For example, under yellow light, the Galaxy S6 removes the effects of the light, while the G4 retains them, giving a more true to source image.
LG G4
Battery
Another very un-flagship like aspect of the LG G4 is in its battery. While the phone runs longer than the Xperia Z3+, you can not hope to run this for a whole day, especially if you have the screen turned on to maximum brightness. On our battery test, the phone lasted for about 9 hours, which is well below what you would expect from a flagship. Under regular usage, the G4 loses battery really fast if you're gaming and on other resource intensive activities.
Bottomline
If you own a LG G3, then hold on to it, because the G4 is not a worthy upgrade to it. If on the other hand you want a flagship device this year, then don't the Samsung Galaxy S6 still remains your best bet. The LG G4 has a killer camera though, so if the camera is your first priority, go for it. For everything else, look to Samsung.