Lava V5 detailed review
If you are buying a smartphone and your budget is restricted to 13K, chances are, you will be making a decision from these smartphones — Xiaomi Redmi Note 3, Le Eco Le 1s, Lenovo Vibe K4 Note or the Honor 5X. You won't go wrong with either of these phones as these are leading phones in this price category. However, Lava is trying to have a bite of the pie with it V5. On face value, the Lava V5 seems like a well balanced phone, a handsome exterior, a relatively powerful quad-core SoC, 3GB of RAM, 16GB of storage and a decent 3000mAh battery. However, that's not enough since almost all phones post Rs. 10,000 mark offers the same or better specifications. So, how does the Lava V5 stand up to the competition? We took the phone through its paces to find out.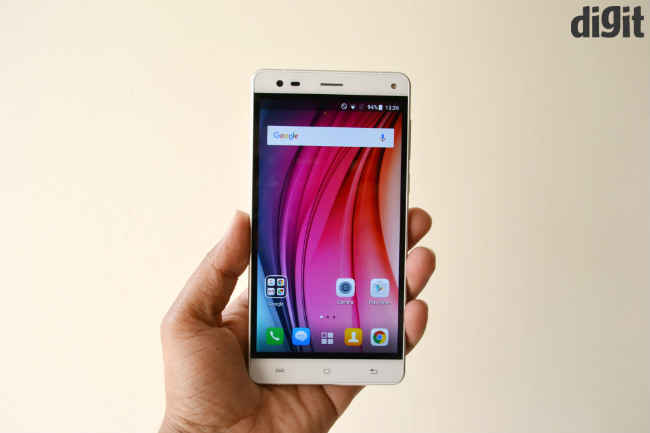 Lava V5 Specifications
SoC: MediaTek MT6735
Display: 5.5-inch, 720p
RAM: 3GB
Storage: 16GB
Camera: 13MP, 8MP
Battery: 3000mAh
OS: Android 5.1 Lollipop
Connectivity: Bluetooth, Wi-Fi, 4G
Build and design
First thing you generally notice about any device are its physical appearances and the Lava V5, doesn't disappoint. A clean, simple candy bar design, wrapped in metal frame along the sides. Now, we know that, phones like the Le Eco Le 1s and Xiaomi Redmi Note 3 offer a better full metal unibody build but the Lava V5 does look good and somewhat distinctive with its design. Adding to the build, the matte back does a decent job of hiding fingerprints and with a Gorilla Glass 3 front, the phone feels quite solid in hand. However, the metal rim seems like a last minute decision as it is not completely flush with the body, which makes it less ergonomic. The large 5.5-inch display just adds more width.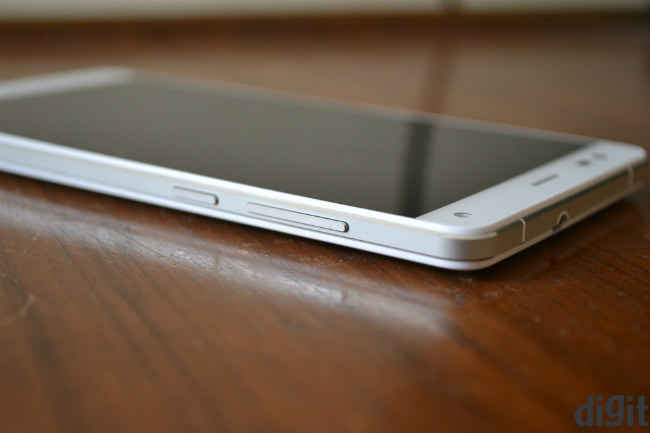 Display and UI
Like all phones in the budget category, the Lava V5 also uses an IPS display. It has good colour saturation but the viewing angles could have been better. The display is also a little dim for our liking but that doesn't affect sunlight visibility and the display is fairly visible under bright sunlight. Touch response is very good and quite smooth, thanks to the Gorrilla Glass 3 on top. All in all, it is a very good display and we believe the viewing experience could have been better if the display had smaller bezels.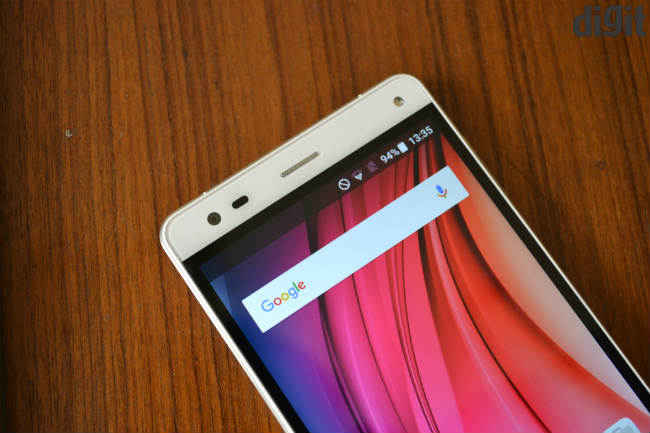 The phone is running on a custom UI called Star OS which is layered on top of Android 5.1 Lollipop. While other third party UIs such as MIUI or ZENUI offer some new features on top of Android, the Star OS manages to change appearances only. There is a new set of icons, the menu order has been tweaked and so is the notification bar. That said, it does add some functionality in the form of gesture controls which are turned off by default. These handful of gestures will make using the phone easier but it is not something truly of the box. The only area which is completely overhauled is the camera app (more on that later).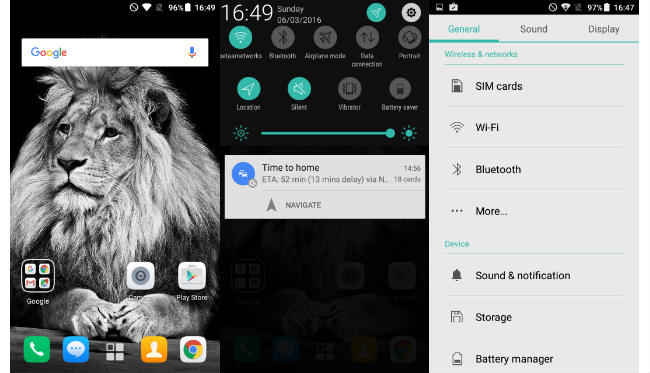 Performance & Battery
There is not much to expect from the 1.3GHz quad-core MediaTek SoC which keeps things ticking but is not a great performer in any form. Under normal usage, we didn't find the phone faltering or lagging as the 3GB RAM handles multi-tasking just fine. The SoC is well optimised and is able to provide a usable performance without eating a lot of battery or heating up. We tried playing Modern Combat 5 with listening to audio in the background and the phone was able to comply with it with minor lags. Heavy gaming does heat up the phone but it was comparable to any other phone in this category, since every phone these days heats up while gaming. That said, the heat emissions are not that high. Here is a quick look at how the phone performs in synthetic benchmarks.
The 3000mAh battery on the phone is quite good. As we mentioned, the hardware seems to well optimised and that reflects in the battery as the phone was able to last for 10 hours 27 minutes on our Geekbench battery test. In normal usage, the phone was able to last us a day but if you like to game excessively, and might game on the phone for an hour or more, you might need to keep a power bank at bay. That said, the phone loses about 20 percent of the charge in an hour of gaming (Modern Combat 5) which is still better than average.
Camera
The 13MP rear shooter on the Lava V5 is the USP of this phone. When it comes to image quality, it is simply one of the best rear cameras we have seen in this price bracket. It is using a ISOCELL sensor made by Samsung which features PDAF (Phase detection autofocus) as well as HDR. The image taken in normal daylight conditions have a well balanced colour saturation. The image quality is comparatively lower in low light conditions as noise seeps into the images. Lava has added a night mode feature within the camera app which pulls in more light and takes a little more time to take the picture, but it is still unable to clean that noise. Nonetheless, the autofocus is a little slow but the shutter speed is reasonably fast and that remains the case in all lighting conditions. Moreover, while there are no manual controls, Lava has added a ton of extra features to camera app — filters, frame templates, QR Code reader, intelligent selfie (voice command), gif mode and more. However, all this goes out of the window as the camera app is buggy and freezes from time to time. Also, when we turned on the "auto scene detection" mode, the phone was able to switch cameras. And lastly, all settings are lost once you restart the phone.
Check out the app UI and camera samples below.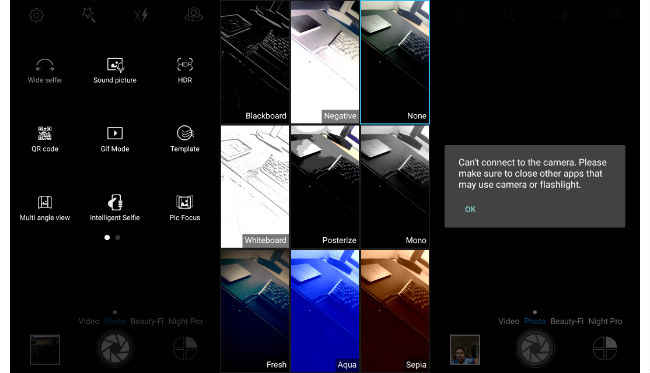 Lava V5
At the front, the phone features an 8MP camera which is able to take good selfies and a front-flash is also included, just in case. There is a dedicated beautify feature in the camera app as well which should make your narcissist self happy.
Watch Lava V5 Review Video

Bottomline
The Lava V5 comes with a good battery, a nice camera, performs decently and the build quality is nothing to complain about. However, at its price, you will find better deals and more importantly better performing phones in the online market. We would have recommended the phone right away if it had been priced under the Rs. 8,000 mark but at around 11K, we would recommend you to buy the Xiaomi redmi Note 3 as you will get much more, for your money.