Infinix Hot S3 detailed review
There is no shortage of good smartphones these days if you have a modest budget. From dual cameras to big batteries or even 18:9 aspect ratio displays, you have plenty of options which cater to your varied needs. Among them is the Infinix Hot S3 smartphone which features some of these options. The phone is competitively priced at Rs. 8,999 and on paper (spec-wise) and in appearance the phone looks just as good as its competitors. That said, the Hot S3 trods on highly contested grounds and will face tough competition from the likes of Xiaomi Redmi Note 5, Lenovo K8 Plus and more. Can it hold its ground? Let's break down the results in this review.
Build and Design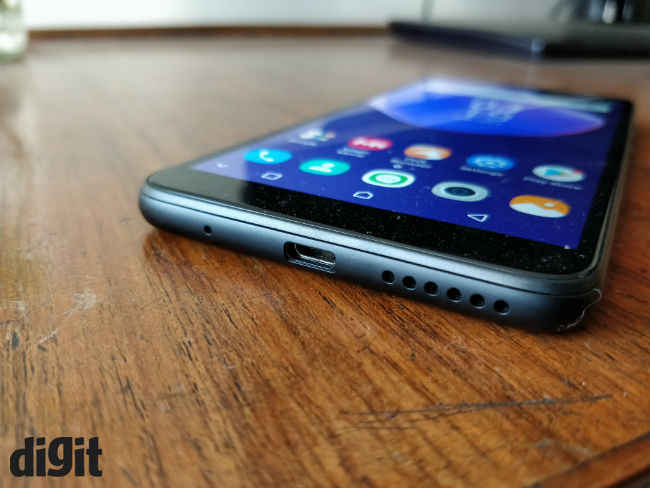 There was a time when budget smartphones were ugly and felt cheap, but not anymore. Most budget smartphones, these days, come with a unibody design and some even feature metal backplates. The Infinix Hot S3 features only the former, but that plastic back has a smooth matte finish to it, which does feel good in the hand. The 18:9 aspect ratio is a growing trend across smartphones and it's quite useful in watching supported content. The Infinix Hot S3 is one of the few phones to offer that in the sub 10K bracket. The phone is not particularly good looking like the LG Q6, but the display is a distinguishing feature for now. The overall build of the phone seems average and the ergonomics even with that fairly large 5.65-inch display is quite good (in one hand). That said, we would have preferred if the phone offered a metal back to give it a more premium feel.
Furthermore, Infinix has tried to add some nice touches here such as the chamfered edges (on the plastic back) and the textured power button. A Type-C USB port would have been appreciated but maybe we are over-expecting.
Display and UI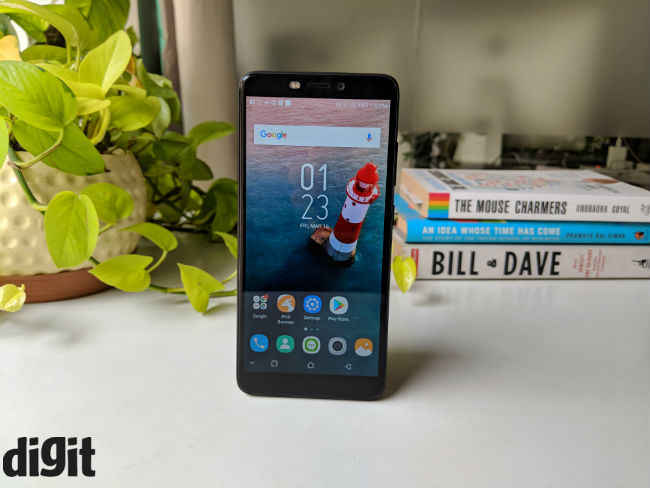 Like most smartphones, the Infinix Hot S3 also features a trusty IPS LCD display, which has good viewing angles and does get quite bright. The colour fidelity is very good, but the only problem we find with the display is the resolution. On a 5.65-inch display, you are only getting a 1440 x 720 HD+ resolution. This seems fine considering the low price tag, but in our experience, something just below 1080p resolution on a display this size is just about usable, nothing stunning.
As we observed before in our first impressions, the XOS interface looks a bit dated and our opinion hasn't changed after using the phone for longer. We appreciate the fact Infinix is providing Android 8.0 out of the box and the UI does not try to imitate iOS. However, the UI does not feel as refreshing or new as Android Oreo's stock interface. The functionally, however, remains quite simple, with the standard no app drawer approach. You get a small set of pre-loaded applications such as PHX browser, Flipkart, etc. and some native apps such as music player, theme manager and more. While this is all simple and easy to use and understand, we think the UI integration could have been better. Apps like theme manager ask for calling permissions, which seem out of place. There is a memory cleaner button which gamifies the simple RAM cleaning experience to a neat animation. We do get the appeal of it, which gives users the false sense of achievement, but we think Infinix could have easily integrated this in the background instead. The other thing we noticed is the slight stuttering felt during scrolling. This is especially visible while browsing.
Performance ​
Even more than stuttering, during our use we encountered persistent lags during app switching. We even had a few screen freeze moments during our use which did not instill any confidence in the UI. However, we think part of that problem is also the older Qualcomm Snapdragon 430 SoC. Combined with a 3GB RAM, our test unit kept up with day-to-day use, but it is not exactly fast. The performance it provides is good enough for low or medium workloads, but in 2018 the expectations from a budget phone have grown.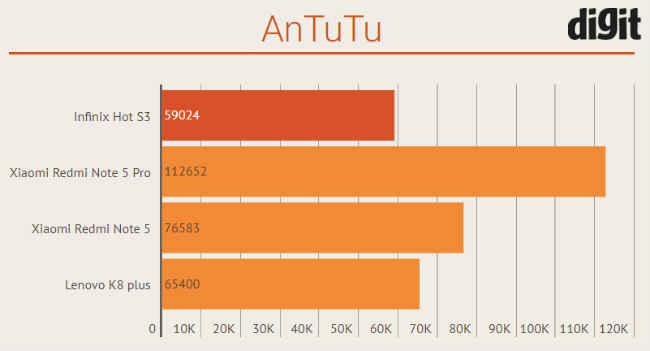 That doesn't mean you can't play games on it or can't stream videos and download music in the background at the same time. You can do all that, but you would have to be patient as you would encounter slightly longer load times than most of its competitors.
We also observed that the phone does get a bit warm while playing games or while recording a video, or even when the camera app is open. However, the phone never became uncomfortably hot in any test scenario.
We would also like to point out that the fingerprint scanner at the back works as it should but is a tad bit slower than what we are used to.
Battery life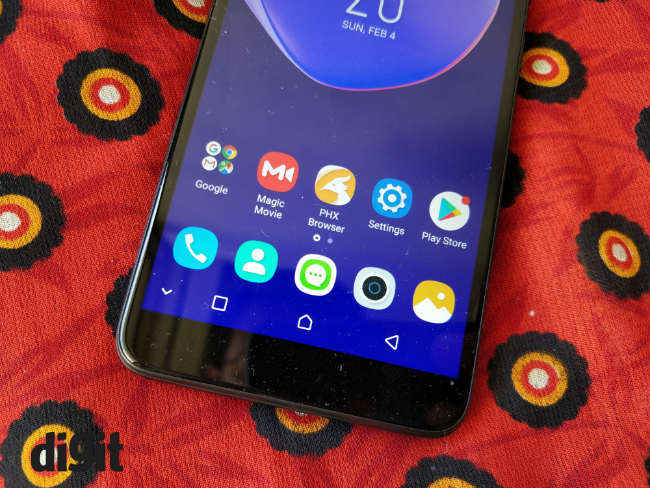 The battery life of the phone, on the other hand, is just average. Don't be skeptical just yet as the category average is one day and this phone manages that easily. The phone only uses more battery while gaming and while using the camera, but that is true for most phones regardless of the price. Besides that, with Android 8.0 Oreo on-board, you do get better management of apps in the background, which again helps in the overall battery life. There are separate battery saver modes within settings which can be toggled on or off, should you need more juice out of the 4000mAh battery.
Camera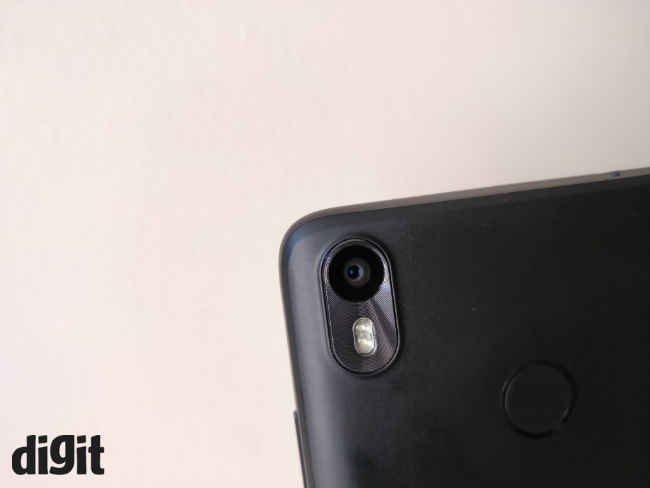 On the camera front, you have a 13MP rear camera, which for the most part is not that consistent. It sometimes takes decent images and sometimes, the images tend to suffer from focusing issues. If you do get the focus right though, you get slightly oversaturated images, which most users would like. The image quality is satisfactory under normal lighting conditions, offering a good amount of details and decent subject separation. However, as soon as we moved indoors, the images lose most of their sheen with the level of details dropping significantly. Furthermore, the slower focus means you need an extra steady hand to nail that image capture. This makes it extra difficult to take images in HDR, where the camera takes even longer to capture the image. The good part is that the camera maintains colour consistency while capturing images in low light conditions, and the level of detail also lesser. You also need to take into account that you might have to take multiple images due to the lower focusing issues.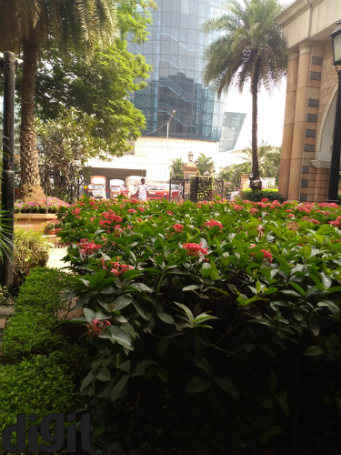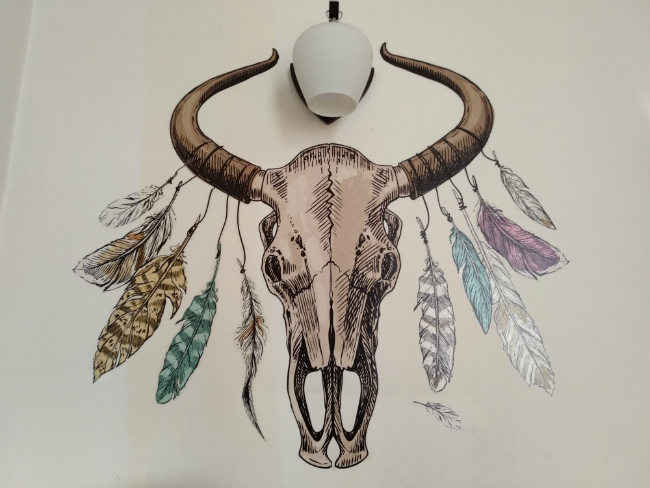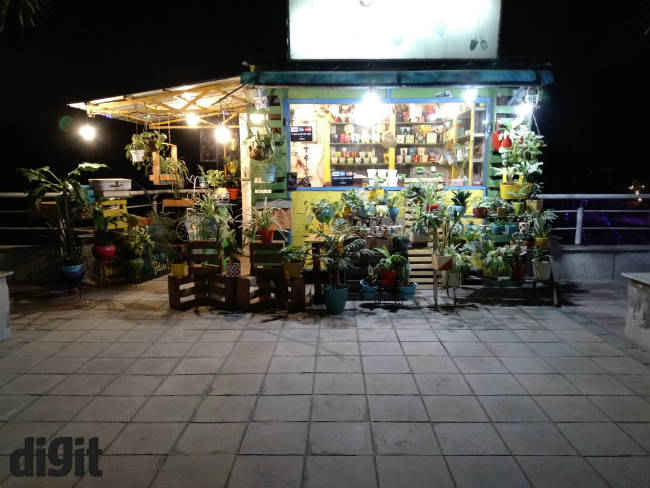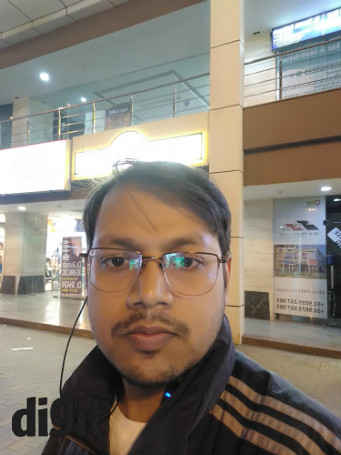 The front camera seems to be the main focus here though as Infinix Hot S3 markets this as a more selfie-focused device featuring a 20MP front-facing camera with flash. It does a really good job with better subject separation than almost everything we have seen in the price segment, but the inconsistent focusing issues persist. The colour saturation is good, but like most selfie phones, the camera relies on a softer focus by default to give you a more blemish-free look. You can put an extra effort by cranking up the beauty mode toggle, but we feel 'être naturel' is still the best. Anyway, the images are good enough for social media at best. Images in low light are average and like most smartphones with a front facing camera blinds you before it takes the image. The front-facing software enabled portrait mode is again something very similar to what you may find on other selfie centric devices and is definitely not a first for the price category either.
Bottomline
The Infinix Hot S3 then does not make any big waves. It simply tries to do the same things many have tried and are trying. For the price, it does offer some good things like a usable selfie camera, 18:9 aspect ratio display and Android 8.0 out of the box, but all-in-all it's just good enough. You can definitely get better performance on other devices around the same price and a more consistent camera as well. There is no contest in terms of battery life as the Redmi brothers will win that easily. Hence, the Infinix Hot S3 ends up as just another phone which can be considered if you are unable to buy the Lenovo K8 Plus or a Xiaomi Redmi 4.