Gionee Elife S5.1 detailed review
A smartphone's design is often a topic of intense scrutiny from us reviewers. Many a phone has fallen prey to our lust for good looking and high performance smartphones. Ideally, one wants a phone that is light, slim, sturdy, good looking and still powerful. On paper, the Gionee Elife S5.1 had all these aspects covered. So, we set out to find whether it's truly a beauty and a beast.
Build and Design
It's not often that we're wowed by the design elements of an Android phone, but this one did it. The Gionee Elife S5.1 is very well built and looks attractive. The glass back along with the rounded and slim design make it very ergonomic. It's also amazingly light, at 97.7 grams, and way lighter than the iPhone 6 (129 grams), Samsung Galaxy Alpha (112 grams) and most others. It'll fit in your pocket, hand and anywhere else you want to put it.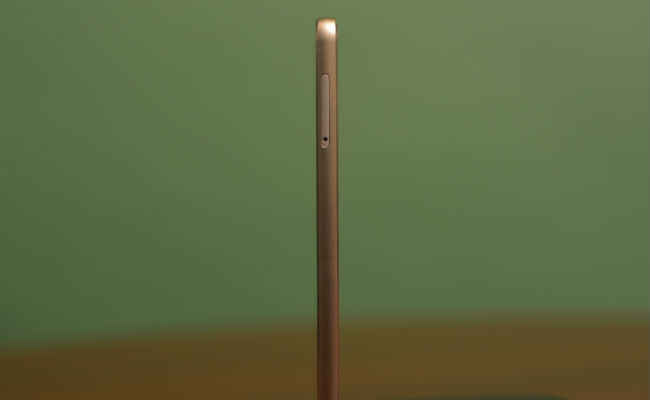 While using it as my primary phones, people often commented on the similarity between this phone and the iPhone 6 in terms of the design. To be honest though, this really looks like a slimmer version of the Xperia Z3 with elements of the iPhone 5S and that is saying something, since the Xperia devices are among some of the best looking ones in the market.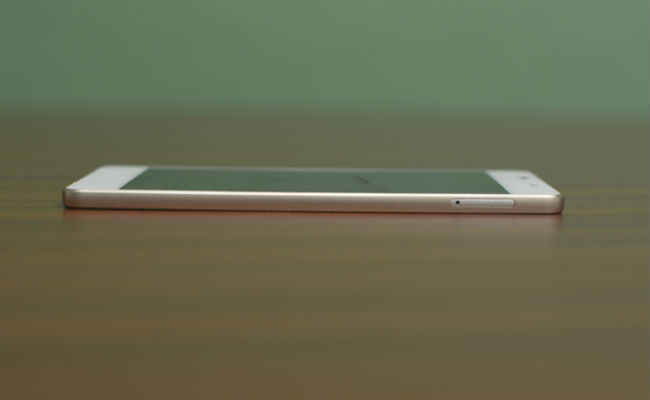 The glass back does make the phone a little slippery to hold, but considering the weight and slimness, I have no qualms in putting a cover on it. The Elife S5.1 leaves little room for complaint in the design department.
Display
720p works for a 4.8 inch display, which is why I'm not going to penalise the S5.1, but considering that the overall specifications of the device asks for a lower price, a 1080p display would have made more sense. The Gionee S5.5, which was the slimmest device by the company before this one had a 1080p display, which further makes me question the choice.
Nevertheless, while the display isn't the best you can find in the market or even in its price range, it works. The 306 ppi pixel density ensures that it's sharp and there's not much to complain about. Of course, the Super AMOLED aspect adds oversaturation to colours and images, and whether that's good depends completely on your personal choice.
Performance
A slim profile doesn't go well with an octa-core processor, especially not the MediaTek MT6592 SoC that this phone carries. As a result, it takes a major hit in this department. The UI is somewhat sluggish and resource intensive games often lag. Even during regular usage, the phone often lags and this is easily visible when you take a screenshot. The phone starts lagging because it takes a long time to process the screenshot and show up in your notifications drop down.
The 1GB RAM doesn't help either, especially with Gionee's custom Amigo UI running on the phone.
Even in benchmarks, the device doesn't perform at par with other smartphones that carry this same processor. In addition, the Xiaomi Redmi Note and Micromax Canvas Nitro, which are both considerably lower priced, perform much better. Synthetic benchmarks aren't the best judge of performance, but in this case, they are pretty accurate.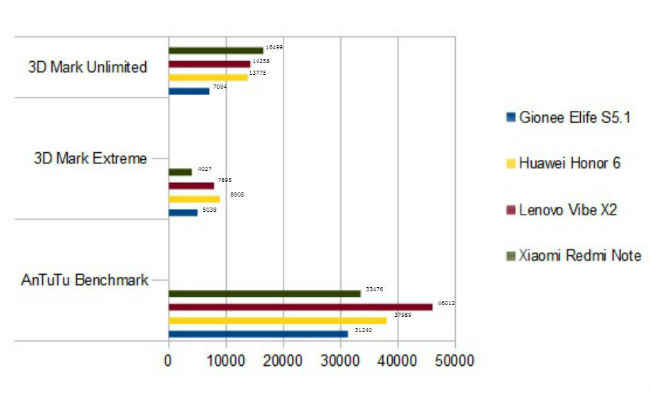 For a price tag of Rs. 18,999 the performance is below par. We've often written in our reviews that design is an important aspect, but it should never come at the cost of performance.
Camera
On paper, an 8 MP camera doesn't seem like much, but we've often mentioned that megapixels don't determine camera quality. The Elife S5.1 has a very good camera. It performs well under normal and indoor light conditions. Colour reproduction is good, albeit a little on the cooler side and the auto-focus and image processing don't take much time. It's not as good as the 8 MP camera on the iPhone 6, but it will easily rank among the best 8 MP shooters out there right now.
It's major weakness is under low light, where images become grainy and details go for a toss. Overall though, it is a good camera for other conditions.
Battery
This was actually a surprising element of the S5.1. The slim profile with an octa-core (especially the MT6592) should theoretically affect the battery. Though the battery life isn't the best, I got more juice out of the 2050 mAh battery than I thought I would. In our video test for the battery, the device lasted for 6.6 hours, while PC Mark for Android test gave 4 hours 24 minutes. In regular usage, I couldn't get it to last me the whole day, going up to 10 hours at most.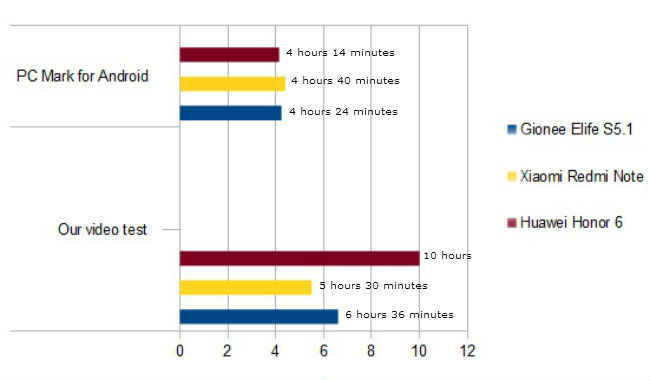 Storage
When someone asks us whether the Moto X (2nd Gen) is worth buying, we say that although we like everything about the phone, we are put off by the fact that it only has 16 GB of storage and microSD card support, which is abysmal. So, we have no doubt that the 16GB internal storage with no memory card option was a bad choice by Gionee for the S5.1. The phone loses a lot of points for this one.
Bottomline
The Gionee S5.1 is currently the slimmest smartphone in India (the Vivo X5Max and Oppo R5 are yet to officially launch here), but that isn't reason enough to buy it. At Rs. 18,999, the Gionee Elife S5.1 is grossly overpriced. Its competitors, namely the Micromax Canvas Nitro and Xiaomi Redmi Note, perform much better but they can't compete with it in the looks department. In fact, some quad-core devices like the Asus Zenfone 5 and Moto G (2nd Gen) also offer better performance with good looks. So, the only real reason to buy this phone would be for the good looks, but is that really enough? We don't think so.
In fact, this has been somewhat of a trend with Gionee. The company's first flagship, the Elife E7 offered very good performance, but was big and cumbersome to use. The Elife E6, Elife S5.5 and Elife S5.1 have been all about the looks. With company's like Xiaomi and others wreaking havoc on the market, Gionee better start making all-rounders soon.