Coolpad Dazen X7 detailed review
Straight out of the box, the Coolpad Dazen X7 looked quite decent. It wasn't too big, wasn't imposing in appearance, and even after switching it on, it retained the feel of a device that wasn't trying to allure buyers only with its looks. The Coolpad Dazen X7 has a beautiful camera, and performs quite well. But with a number of comparable phones with similar performance and equally good cameras available in the market at lower prices, is it worth the few extra bucks? Let's get on with our review of the Coolpad Dazen X7 to find out!
Build and Design
From the front, the Coolpad Dazen X7 has a very functional, no-nonsense look. We got the titanium colour variant for our review, and the device sports a metal band around its sides and a shiny plastic back. On first impressions, it does not feel like an 18k device. At similar pricing, the OnePlus One, Xiaomi Mi 4 and ZTE Nubia Z9 Mini look better than this.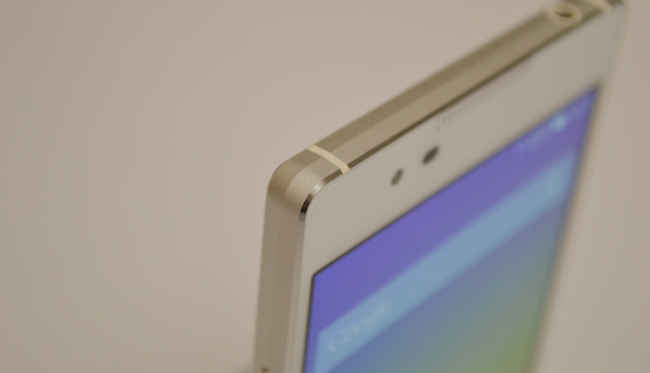 The glossy plastic back feels rather flimsy, although Coolpad has tried to make it look nice with a mosaic texture. The buttons do not feel sturdy, and the overall slippery body does not help with one-hand usage. The phone is bigger in dimensions than the ZTE Nubia Z9 Mini, but slimmer. In fact, at 6.5mm, the Coolpad Dazen X7 is one of the slimmest phones within the Rs. 15 - 20k category. Ergonomically, however, the lack of grip might often be a problem. The overall impression after using the phone for a while is that Coolpad could have done a better job crafting the Dazen X7.
Display and UI
In contrast to the overall build, the 5.2" Super AMOLED display looks crisp and rich right from the outset. Colours are warm and accurate, and the only issue I have with it are the narrow viewing angles, with a hefty colour shift at acute angles. The screen is bright, and sunlight visibility is decent. Watching movies are, therefore, a good experience on the Coolpad Dazen X7, with rich and accurate colour reproduction. The photographs captured by the excellent camera also look amazing on the screen.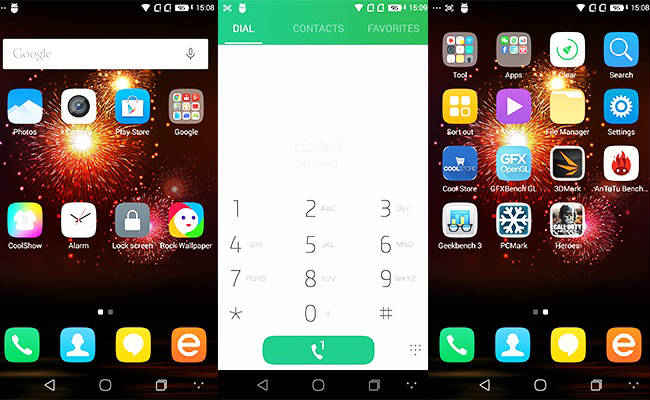 Coolpad has kept it simple and uncluttered with its 'Cool UI' on the Dazen X7. Icons are large and prominent, and UI is responsive and fast. It scores full points in ease of use. The Cool UI manages to retain simplicity and look decent - a small but important feat. Overall, a good interface - maybe not as good as Xiaomi's MiUI, but admirable nonetheless.
Performance
The Coolpad Dazen X7 runs on a MediaTek MTK6595 octa-core SoC clocked at 1.7GHz. The device runs smoothly, and gaming performance is decent. There was no notable lags and stutter. We ran Call of Duty: Heroes for about an hour, without any issues with gameplay. One thing, however, is that the device started heating up within about fifteen minutes of gaming. The plastic back relays heat very fast too, although it didn't become unbearably hot to use even after an hour. Overall, it will handle average daily usage with ease, and multi-tasking, that includes listening to music, texting and surfing the Internet at the same time, will not lead to a tremendous drop in performance. One flaw, though, is the really muted audio quality on earphones. Volume levels are really low, and the audio quality on the dual speakers, though reasonably loud, is bad. This is the only really 'bad' aspect of the Coolpad Dazen X7 that we found. Otherwise, a really good performer, even according to the benchmark tests as you can see below.
Battery
The Coolpad Dazen X7 packs a 2700mAh battery which doesn't score too high in benchmark tests. However, Coolpad seems to have optimised real world power consumption and as a result, the battery stamina is not as poor as the tests reveal. Our battery test revealed a battery life of 12.5 hours - not bad at all. The Dazen X7 sees through an average 12- to 14-hour day with calling, messaging, Internet browsing and listening to music on a single charge. Extended gaming does take a heavy toll on the battery life, but that's to be expected.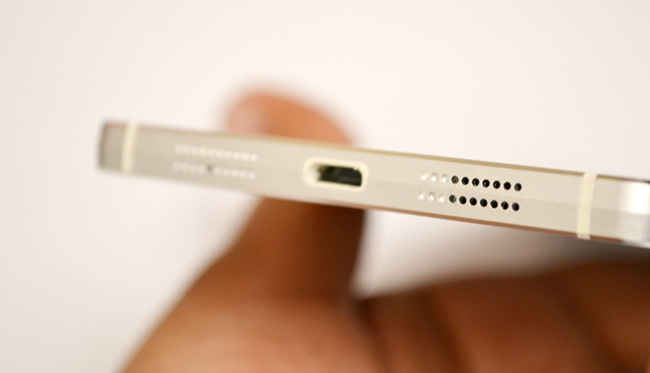 Camera
Finally, to the main feature of the Coolpad Dazen X7 - its stellar camera. Featuring Sony's IMX214 image sensor at 13 megapixels resolution, the camera performs really well, taking exceptional photographs. The clarity is excellent, and it relays lighting conditions very well. The Dazen X7's camera easily outperforms the Asus Zenfone 2 (4GB) and the OnePlus One - two major smartphones in the X7's price bracket. Image tones are balanced, and even the 8-megapixel front camera takes photos that are crisp and precise in focus and colour balance.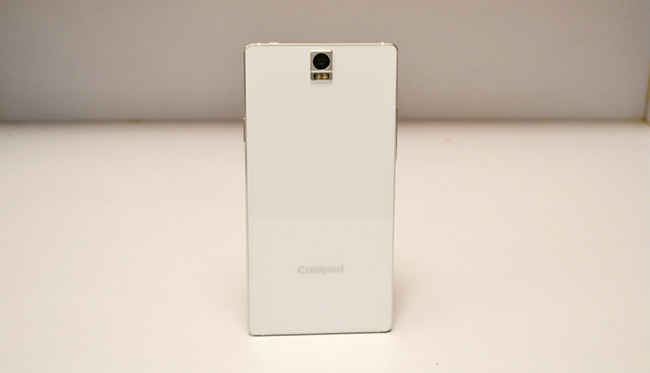 I really don't have anything to complain about the camera - I would in fact recommend the X7 solely for its stellar camera. The ZTE Nubia Z9 Mini recently set a benchmark for amazing camera quality and crisp display, and the Coolpad Dazen X7 does really well to come close to it (or even match it!)
Coolpad Image Gallery
Bottomline
At an almost-similar price point, the ZTE Nubia Z9 Mini is an almost similar performer in terms of camera in the sub-20k price range. The Coolpad Dazen X7 is for those who have a budget within Rs. 20,000, and want good camera performance from their device but also decent performance (one aspect where it beats the Nubia Z9 Mini). The Asus Zenfone 2 is another alternative, but its camera quality is not as good as the X7's. Although I would still recommend the Nubia Z9 Mini to camera-oriented smartphone buyers who also want a good-looking phone, the Dazen X7 outdoes it in terms of overall performance, which makes it a more complete device. The Coolpad Dazen X7 may be a bit overpriced, but it's still very recommendable.