VERDICT:
Toshiba's latest range of laptops sport a smart new look, and the Satellite P50 is no different. It has a well-balanced connectivity feature set but offers quite basic performance. But should it be your next purchase?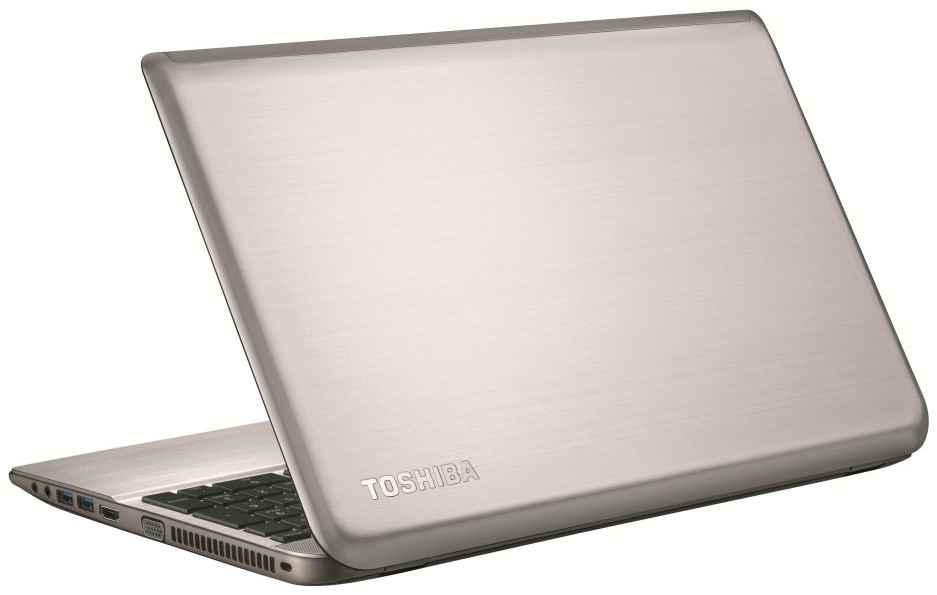 The Satellite P50's screen lid's exterior is made of high quality plastic with a brushed metal finish that looks and feels quite premium. When you prop the laptop open, the same look and feel is spilled across the keyboard deck and palmrest. Silver metallic grey is the predominant colour on the Toshiba Satellite P50, while black makes up the only other colour on its exterior – restricted to its bezel, keys and bottom panel. The P50 feels sturdier than the Satellite L40 we reviewed earlier, with a better hinge and more robust screen lid and palmrest. Despite its 15-inch frame, the laptop appears to be thin and trim, but not quite light, though. In terms of look and feel, the Satellite P50 is very good.
Performance
Moving on to the laptop's performance, our benchmarks peg it as a basic to average performer. And with the Toshiba Satellite P50 sporting an Intel Core i3-3227U 1.9GHz processor and 5400 RPM hard drive, we aren't too surprised. Processor-intensive tasks are handled modestly at best, while the onboard Intel HD 4000 graphics isn't much to write home about either. The Toshiba Satellite P50 has 4GB of RAM, but it starts to slow down visibly if you multitask with more than two or three programs. Having said that, full-HD 1080p videos are handled effectively by the machine and it's alright for just about basic computing – Office suite, browsing the Web, listening to music, occasional movie, but nothing more.
The laptop has a better LED-backlit screen than the 14-inch Satellite L40 we reviewed earlier: it's bigger, more brighter and vibrant, with a better viewing angle, allowing you to indulge in some quality movie sessions. Also, the Satellite P50's onboard speakers are among the best we've heard in this price band – situated near the notebook's spine, and placed beneath a grilled surface, the speakers are loud and don't distort even at 85% volume. They're good for a variety of music, anything that isn't too bass heavy.
In terms of usability, we like the laptop's full keyboard layout complete with a dedicated number pad on the right. Typing on the keys is comfortable as they're well spaced out and offer the right amount of feedback. The same can't be said about its accompanying touchpad, though, which is over-sensitive and takes some time getting used to. Also, the left-right mouse button strip is way too thin, and difficult to click on.
The laptop's battery lasted for a total of 2 hours 42 minutes in our benchmark test – at high performance preset, full-screen brightness. This is lower than the battery life on the 14-inch Toshiba Satellite L40, but not too bad for a 15-inch laptop. On a conservative setting and lower screen brightness, we reckon you can just about expect to hit the 4 hour mark on a single charge – provided you aren't watching a movie or listening to loud music.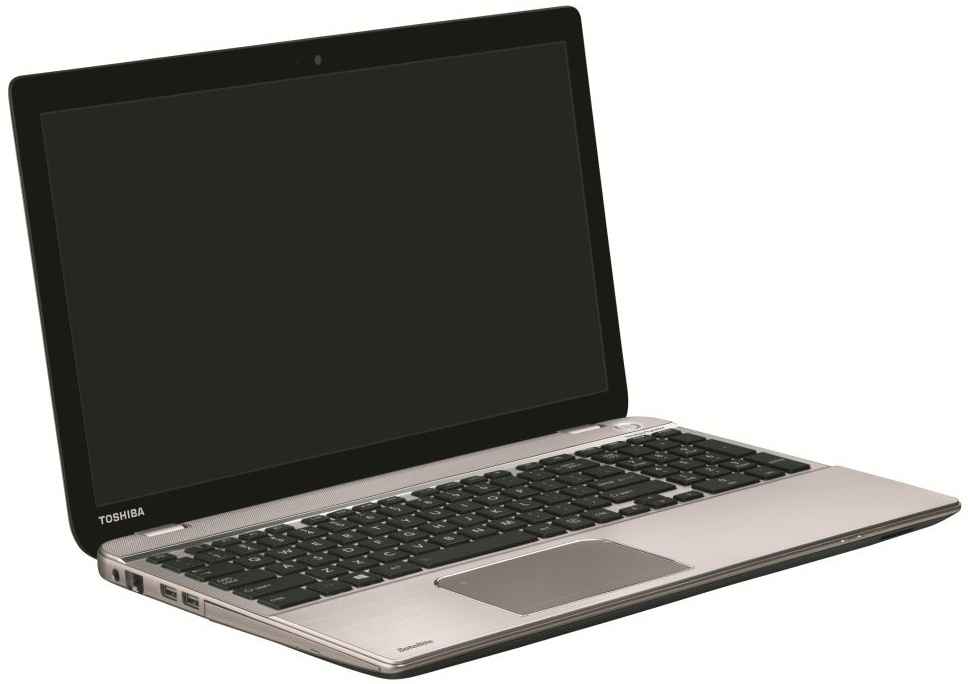 Features
As far as features are concerned, the Toshiba Satellite P50 doesn't put a foot wrong, packing in everything you'd expect from a modern day laptop. It has four USB ports, two of them USB 3.0 enabled, HDMI, VGA, Ethernet, and audio jacks. An SD card slot is hidden below its front lip, while a DVD writer is placed on its left edge. There's a webcam for video chats, too. The laptop comes with Windows 8 64-bit edition. Its bottom panel has a highlighted compartment (fastened with a screw) to quickly service its RAM without opening the entire panel – a thoughtful addition to its design. We also like the fact that it packs in a 750GB hard drive, where most of its competitors offer a standard 500GB at the price point. Overall, there's a lot to like about the Satellite P50, if you're not too picky about its CPU performance.
Verdict
The Toshiba Satellite P50 is a trendy, premium-looking 15-inch laptop that looks and feels great. It has above average audio performance and ticks all the boxes for a basic, budget home laptop. However, its overall performance doesn't match up to its premium looks, and it has a below par touchpad. It also doesn't sport Intel's latest 4th generation "Haswell" chips, but that isn't a huge concern at its price point and target audience. This laptop is worth recommending to anyone who wants a basic but good-looking laptop for home or office use.
Performance
PC Mark 8 (Home) – 2326
PC Mark 07 – 2332
3D Mark 06 – 4510
3D Mark 11 (Entry) – 1103
3D Mark 11 (Performance) – 598
Unigine Heaven v4.0 DX11 (fps) – 8.5
Cinebench R11.5 (CPU) – 1.91
Cinebench R11.5 (FPS) – 13.04
Battery Life (mins) – 162
WinRar (KB/s) – 3019