VERDICT:
The Micromax Alpha is recommendable purchase only if you are looking for a laptop around 25K. It offers a decent build quality and performance. Although, the keyboard and the battery life leave much room for improvement.
Around that price point, the laptop market generally has entry level devices with older Intel processors, 4GB RAM, 500GB HDD and plastic shells. The Micromax Alpha is not a whole lot different, but it does offer the best specs for the price. It is obviously aimed at the budget conscious consumer and thus has stiff competition to conquer.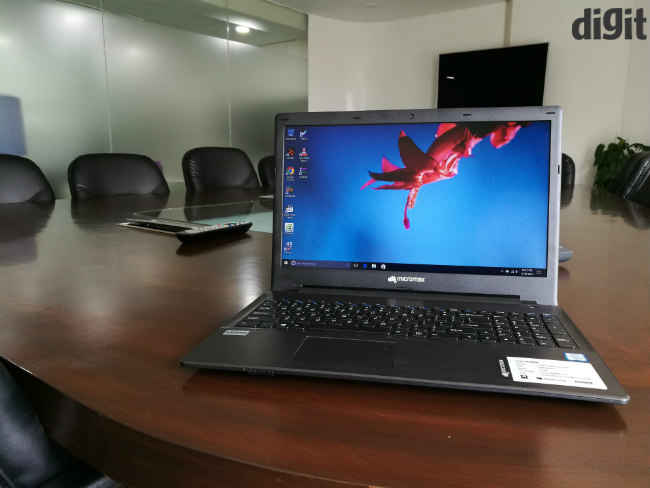 Specifications of our test machine
Display: 15.6-inch display, 1366 x 768p
CPU: Intel Core i5-5005U
RAM: 6GB
Storage: 500GB
Battery: 32 watt-hour
Weight: 2.1kg
Build and design
Like most laptops in this price, the Micromax Alpha is also made of plastic, but the build quality is somewhat better than competitors. The Micromax Alpha does not have noticeable flex on the body. The backpanel seems solid and the display does not twist, unless you really try. The battery is removable too, which is something I wasn't expecting in 2017, but it has no drawbacks either. In fact, the dual latch system works well and even if the latch is removed, it won't just drop-off.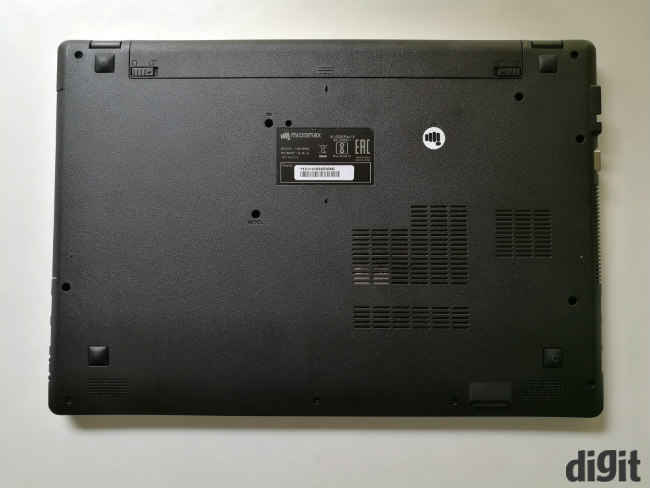 Even though it is a budget laptop, Micromax has put some effort in the design, the lid as well as the palm rest of the machine have a brushed metal look. It reminds me of the old G-series laptops Lenovo used to sell back in 2013. It attracts less fingerprints than the glossy or matte-ish finish on many other laptops. In addition, the hinge mechanism is quite smooth and can hold the display in almost all angles, throughout.
Ports
The Micromax Alpha is a conventional budget laptop and hence there are no surprises in the I/O department. You get all the essential ports, including a VGA Out, along with a HDMI port, just in case you need to connect to an older monitor or an older projector. There are four USB ports (including two USB 3.0 ports), which is good. A standard ethernet jack and SD card reader are included as well, but Micromax has given the DVD drive a miss, which seems a little odd as the machine certainly has the space and slot for it.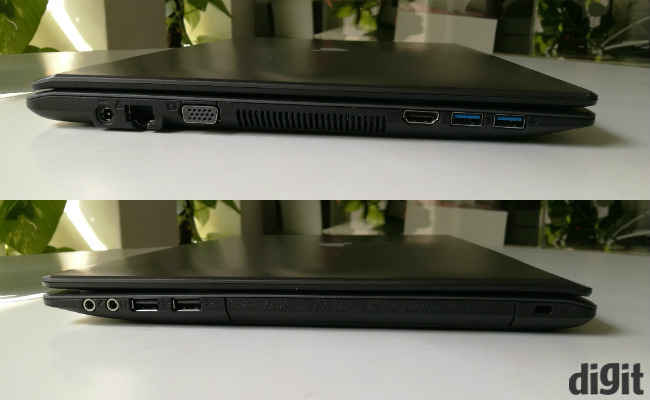 Interestingly enough instead of a microphone-headphone jack combo, you get distinct ports for audio in and audio out. This isn't a standard practice nowadays and it also means you may have to carry another pair of headphones or an adapter with separate audio out and audio in ports.
Display
Since this is a budget laptop there is only so much you can expect. Micromax is using a standard 15.6-inch display with a 1366 x 768p resolution. That works given the price. I do feel 1080p should become the norm as soon as possible, but I can't really argue against this choice since none of it competitors are any better. The colour saturation as well as brightness aren't great and the display looks washed out. The viewing angles, though are one of the best amongst budget laptops.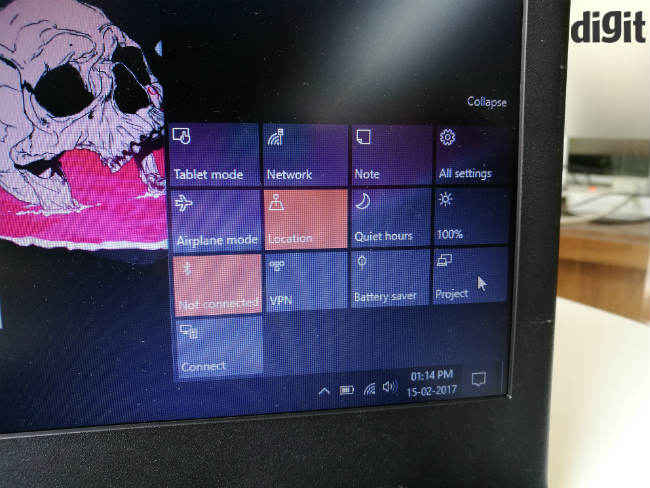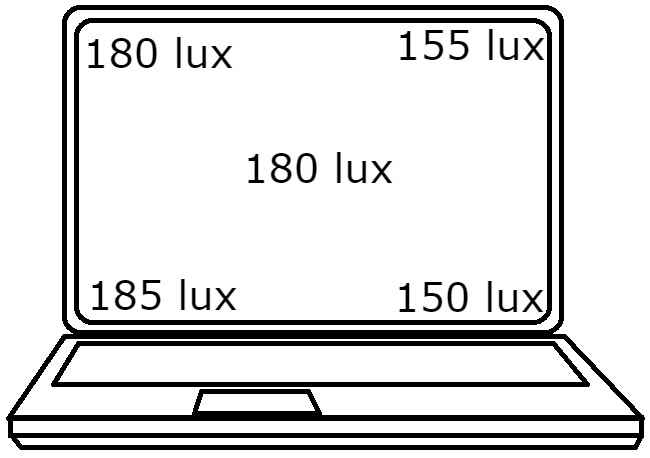 Screen legibility under direct sunlight is poor. We recorded a max screen luminance of 185 lux at the centre of the display.
Keyboard and touchpad
While Micromax has put some effort in the build and design of this laptop, the same can't be said about the keyboard. The keys on the island-style keyboard have uneven resistance, which translates into strained fingers within an hour of typing on this laptop. The keys are also smaller than usual and make a hollow sound. The only good thing about the keyboard is that there's no flex on the deck, making the typing experience somewhat passable once you're used to it.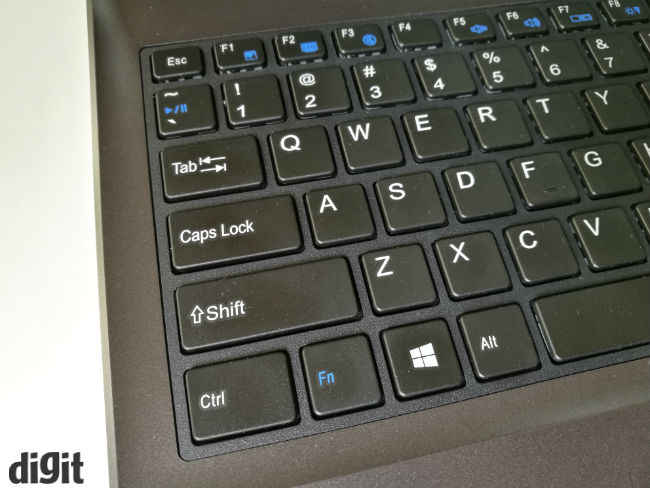 The touchpad, again, is sub-par. I recommend buying a mouse with this device. It is small, not well calibrated and is quite jumpy even while moving the cursor. It doesn't respond to most Windows gestures, including even the two-finger scroll. The two left and right clicks at the bottom do not have a defined feedback and registred many false clicks on our tests.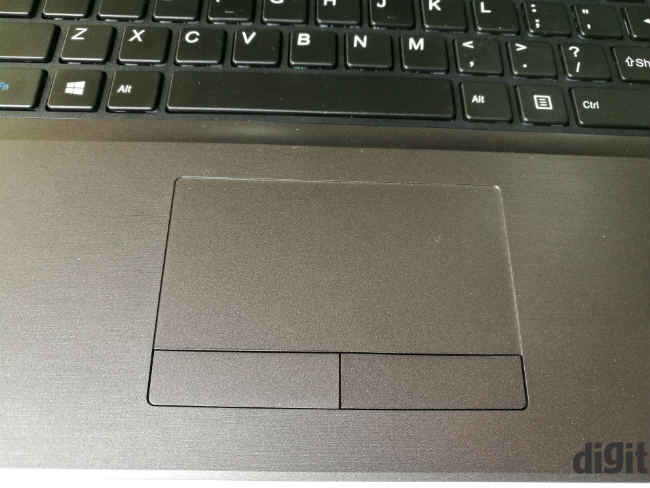 Performance
Our test unit, which is also the only SKU available for this model, is powered by a 5th gen Intel core i3-5005U processor. A 5th gen processor may not be current, but it still has satisfactory performance, similar to a sixth gen Core i3. This dual core 2.0GHz is paired with 6GB of RAM and a 500GB HDD.
The Micromax Alpha is powerful enough to handle day-to-day tasks and even some light gaming. You can definitely browse, work on docs and play high resolution FHD movies without any issues. I tested the machine with some light games, such as Asphalt 8 and Modern Combat 5: Blackout, both of which run respectable framerates. The system struggled when I tried to push the old processor with CS:GO and Dota 2. While you can still play casual games at lower graphic settings, it would be unfair to ask more at this price.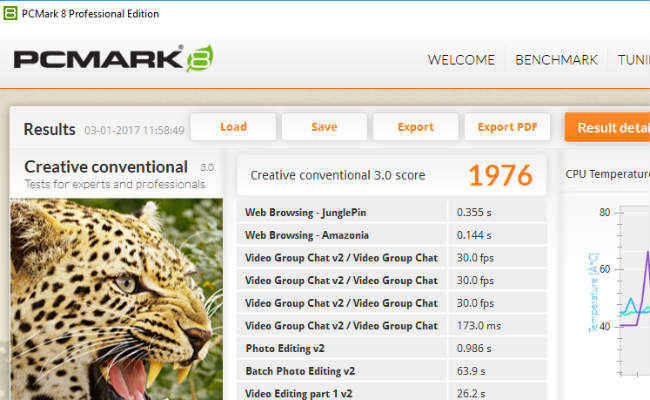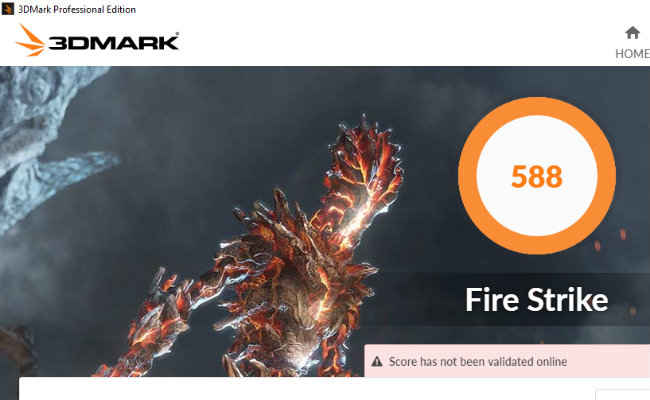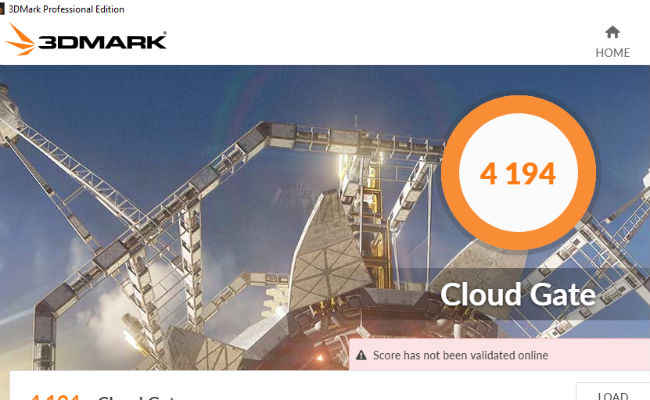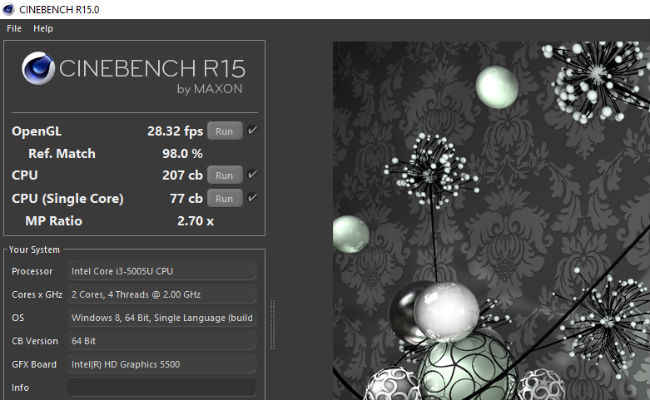 There are some heating issues with the Micromax Alpha as well. Under gaming or even while converting big video files, the palm rest below the keyboard deck become slightly warm. The base gets significantly warm and the fan is loud. While we have seen better heat management, the Micromax Alpha never got truly uncomfortable to use.
I observed a big dip while running the machine on battery. We pushed the system using Prime 95's Blend benchmark and observed a max decrease of 40% in performance when unplugged from power. This means while you can still do regular tasks, like browsing on Chrome, you'd better plug it in when playing games etc.
Battery
Speaking of battery life, the laptop returns below average results here. The removable battery provides just over 2 hours of battery life on a single charge, which is not acceptable under any circumstances. The Alpha lags far behind the category average of over three hours. The battery will die in an hour and a half if you happen to game on it.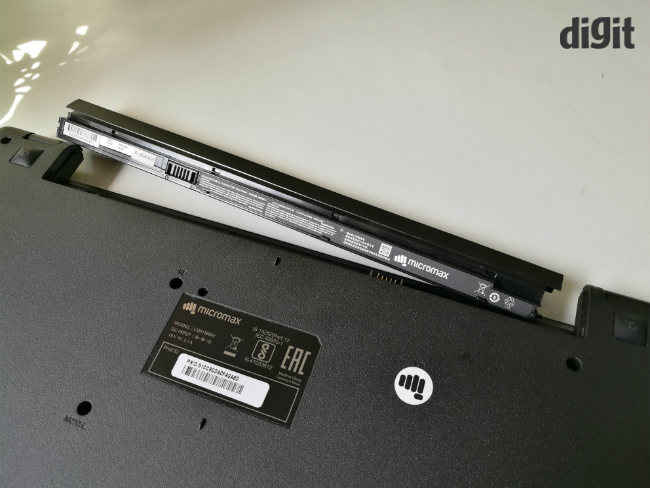 Bottomline
The Micromax Alpha is a good everyday budget laptop with some drawbacks. It offers good performance, decent build and display, in a very affordable package. While we believe it can be improved in many aspects, the battery life and the touchpad are its major weaknesses. The keyboard is passable at best. The Alpha is a good attempt by Micromax and definitely a recommendable purchase for those on a tight budget. The Lenovo Ideapad 310 is a better choice, but you'll have to spend upwards of 30K for it.