Dell Alienware X51 detailed review
Alienware laptops and PCs are all about style, attitude and gaming firepower -- it comes across in all their products' design. Past gaming desktops like the Alienware Aurora and Aurora ALX have been huge gaming rigs that were sold at a premium, but Alienware has definitely turned a corner with the X51 gaming desktop.
Trying to give gamers a portable, shrunk down version of the traditionally massive gaming desktop, the Alienware X51 aims to win over gamers shopping on a tight budget or those interested in a compact, space-saving gaming desktop. Let's see how it performs.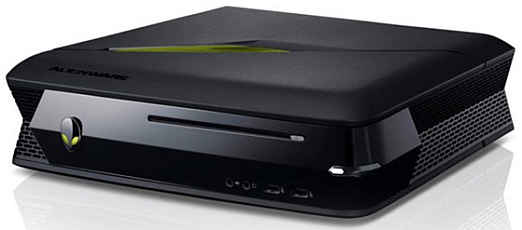 Build and Design
The Alienware X51 gaming desktop sports a mini-ATX form factor and its dimensions are loosely comparable to that of an Xbox 360 gaming console. Sporting a matte black plastic exterior, the Alienware X51's petite 13.5 inches-by-12.5 inches dimensions measures merely 3.7 inches at its slimmest point and weighs 5.5 kg. The chassis is built well and the quality of its plastic exterior's quite sturdy – it doesn't bend or flex on the side. The slot-loading drive at the front is placed vertically, aiding the Alienware X51 reduce its physical dimensions. The X51 is powered by an external adapter (much like a laptop's) which also helps it stay slim. Despite its slimmer profile, the Alienware X51's chassis has several vents to dispel hot air and its internal fans do a very good job of keeping the chassis at room temperature with bare minimum hot spots overall – definitely lesser than, say, a metal chassis which is invariably warmer because of all the trapped heat inside the cabinet.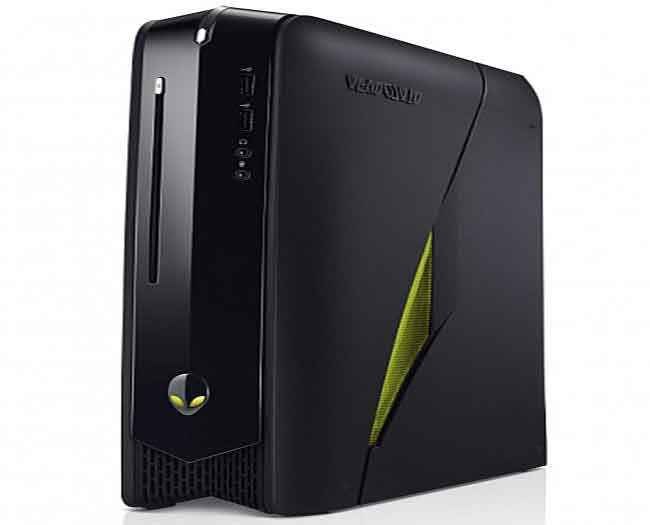 Of course, synonymous with any Alienware product, the X51 has its share of glowing LED accents on the chassis' side panels and the characteristic glowing Alienware logo is placed on the front. The lights are customizable through the Alienware Command Center, letting you personalize the Alienware X51. However, the Alienware X51 tones down the bling, compared to the Alienware Aurora and Aurora ALX's larger-than-life persona, which is a touch disappointing. you expect a touch of flash, a sense of larger than life machine, and that's sadly lacking in the Alienware X51. With the Alienware X51, we think the focus is more on its diminutive size, design and slim form factor rather than its overstated style. And its chassis is quite portable.
Features and Hardware Specs
The Alienware X51 sports a slim tower mini-ATX form factor which has pretty good hardware, as far as desktop PCs go. A quad-core Intel Core i7-2600 clocked at 3.4GHz is ably supported by 8GB of DDR3 RAM and a 1TB 7200 rpm hard drive. The Alienware X51 comes with dual-graphics, onboard Intel HD 2000 and a discrete Nvidia GeForce GTX 555 with 1GB DDR5 memory. This OEM-only Nvidia graphics chipset supports stereoscopic 3D content, when paired with a compatible higher-refresh-rate monitor (120 Hz or more). So long as basic hardware components are concerned, the Alienware X51 gaming PC has a respectable configuration even by gaming desktop standards, but it's nothing great or extraordinary given its price.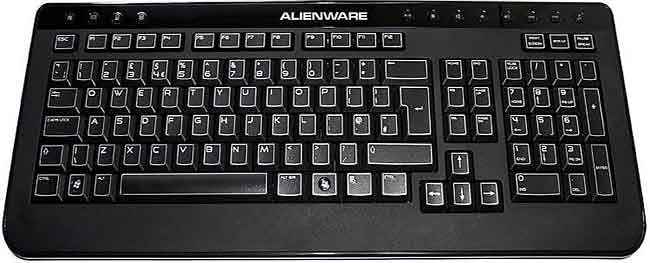 In terms of connectivity and I/O options, the desktop doesn't miss anything too obvious. The Alienware X51 has two USB 3.0 ports and six USB 2.0 ports. For connecting an HD gaming monitor, the X51 has an onboard HDMI 1.4 port; if that wasn't enough the Nvidia GTX 555 card throws in a couple of DVI ports as well. The Alienware X51 has SPDIF and 7.1 channel surround audio ports on its back, and comes with Wi-Fi 802.11n wireless connectivity, too. The desktop comes with an Alienware keyboard which doesn't light up, unfortunately, and a basic mouse which is anything but a gaming mouse. The Alienware X51 comes with 64-bit Windows 7 Home Premium operating system, but no bundled monitor.
Visit page two, to read about the Dell Alienware X51's Performance, and Verdict...
Performance
Well, given the Alienware X51 gaming desktop's appreciable basic hardware building blocks, most of our performance benchmarks finished in a breeze. The system raked up pretty good PC Mark Vantage and Cinebench numbers, providing ample evidence of its processing firepower. At its configuration, multitasking is never a worry on the Alienware X51. But its graphics performance wasn't in line with expectations. While the Nvidia GeForce GTX 555 scored well in our synthetic tests, games like Batman Arkham City and Dirt 3 played well only at medium settings. The card performed poorly at High or Ultra settings not only while playing the latest games, but also in a few benchmarks like Unigine and Sniper Elite V2. So on one hand the Alienware X51 has quite a powerful quad-core CPU, its GPU performance doesn't quite match it and the gaming performance is between good and average, not great or excellent.
Typing on the bundled keyboard with the Alienware X51 is quite good; the keys are nice and flat and provide good feedback when pressed. There's little or no flex and the overall experience is quite good. From a gamer's perspective, the keyboard lacks programmable macro keys, which is disappointing. And the bundled mouse isn't a gaming mouse at all; it's lightweight but performs adequately as a regular mouse.

The noise and thermal levels of the Alienware X51's slim chassis are very good, you can barely hear the system humming next to you on the desktop while gaming furiously, and the hot spots on the cabinet's exterior are only perceptible directly on the heat vents, which is again quite good. Accessing the cabinet's hard drive or GPU is also quite simple, despite the tiny cabinet size.
Conclusion
It all comes down to price, as it usually does, and at Rs. 67,900 (plus VAT) the Alienware X51 is quite expensive – even if you consider its Alienware tag. The Alienware X51 does have quite a few things going for it – slim design, form factor, build quality, performance. But it just isn't in the same league as Alienware desktops of the past – it's a toned down version of Alienware's characteristic bling and attitude. It's a good gaming desktop, no doubt – it just isn't a great gaming desktop. Considering this machine still ships with 2nd gen Intel Core processor (the newer processor configurations are more expensive!), its hardware isn't latest – and its graphics performance could've been better at the price as well. However, if you're looking for a compact gaming desktop that's slim and light enough to be portable, you should definitely consider the Alienware X51.

Dell Alienware X51 Key Specs, Price and Launch Date
| | |
| --- | --- |
| Price: | ₹67900 |
| Release Date: | 16 Oct 2012 |
| Market Status: | Launched |
Key Specs
OS

NA

Display

NA

Processor

NA