VERDICT:
At Rs. 89,900, the latest Mac Book Pro 13 inch is certainly not for everybody. But its a rugged, highly functional piece of equipment that is also very easy on the eye. Not exactly value for money, but one would need to think very hard to find an Apple product that is. Just try to skip the Core 2 Duo version, if your budget permits it.
Features, look and feel
At first glance you'll go "what's new?" You're not missing anything – nothing is new. Sadly for us, the model we received was a Core 2 Duo version, reiterating the "nothing is new" tag. The CPU was a Core 2 Duo P8800 running at 2.66 GHz. What a let down! Anybody who has seen the "Unibody" Mac Book aluminium 2008 model will find nothing different. The charger is different, and the new one has an elongated section that disappears to the back thereby keeping the cable out of view. This is also useful if your desktop has very little space on the sides of the notebook, as the older charger's cable used to protrude from the side. Oh, and the battery is now sealed, not removable. This move happened in 2009 and was met with quite a bit of apprehension. There are pluses and lacunae, but it solved the nasty problem Apple had with slight play developing in the battery compartment lid. With the new Mac Books, you also lose ready access to your hard drive.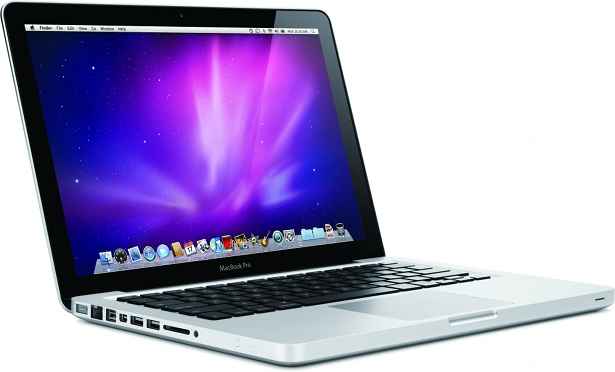 For those not familiar with Apple's design, what follows is a quick run through. The Mac Book aluminium is nothing short of a minor work of art. Sculpted from the namesake metal, the body is made out of a single piece, with another being used for the display. This results in tremendous rigidity, as there's no flex. The keypad is an isolated type, and while the flat keys might seem a bit unintuitive at first it's not. Rather the good key feedback and travel, along with the large gap between each key makes it very usable, once you get used to the slightly different design. The trackpad is super accurate and large – a pleasure to work with, and light years ahead of even the best trackpads on Windows-based notebooks. Running Snow Leopard, everything was smooth – for those who haven't tried a Mac Book, interfacing is effortless with the gesture-based trackpad.
[RELATED_ARTICLE]Apple notebooks are, perhaps, the only ones where one doesn't miss a mouse as much. Sure – a mouse is missed but the key phrase is "not much". Keypad backlighting is also top notch, a bit too bright even. Although one minus is the backlights are visible when viewing the keypad from an angle. Our complaints with the design of the older Mac Books are still present. Evidently Apple persists on some aspects of design that we don't agree with. The sharp edges on the palm-rest tend to cut into your wrist making for an uncomfortable time till you get accustomed to it. Another gripe we had is with the display quality. It seems there is a drop in quality when compared to the 15-inch Mac Book Pro that has a marked better display – not only is the contrast slightly better, colours are also improved. The display on the 13-inch model seems more in line with the older 13.3-inch Mac Book displays. They're not very good. Apple has persisted with a resolution of 1280×800 pixels and quite honestly, we feel this resolution is on the lower side. Something in the range of 1440 x 900 would be much better.
When using Expose, the transitions seem to be much smoother. Ever since Apple announced notebooks with an embedded, un-swappable battery, we didn't like the concept of dragging your notebook to an Apple store for a battery change. What we did like, was the presence of a memory card slot, we still love this, why didn't Apple include one sooner?
Click next to see how it performed and the conclusion

In case the next button doesn't work, click
here
to read about the performance and conclusion
Performance
Unfortunately owing the outdated processor, this Mac Book could not keep up with the same 15-inch Mac Book Pro of the same generation. The P8800 is a CPU with a 3 MB L2 cache, and is a lower end offering than even the older Mac Book Pros that came with T9xxx series of processors. Obviously, the previous generation 13.3-inch version had a 2.4 GHz CPU, so you do get a measly 266 MHz more. We ran three benchmarks – Xbench, Maxxon Cinebench and Geekbench. Needless to say, the Mac Book is pretty fast, but it's not much faster than the previous generation Mac Books, mainly due to, its older generation processor. Obviously, a Core i5 processor would be faster, whereas a Core i7 would be faster still.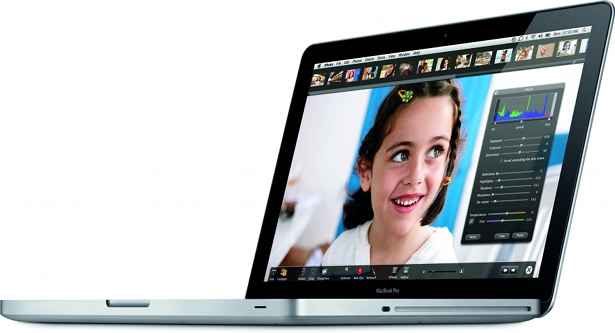 On a side note, the GeForce 320M doesn't seem to be a solution for a casual gamer. Our tests show it to be no faster than the 9400M solution found on earlier Mac Books. It's a newer, cooler running part for sure, and the latter bit might be cause enough to justify it, but a gaming GPU, it is not. However, in all honesty, Apple never claimed it to be one.
Conclusion
[RELATED_ARTICLE]At an MRP of Rs. 89,900, the new Mac Book Pro 13-inch is slightly cheaper than the older 2009 model that had a slightly slower CPU, but essentially a similar performing GPU. This doesn't make it any worse value though, for you are getting more for less on the whole. However, the concept of a "gentle" refresh is one we don't like, make a few minor changes and you have a new product. However, as media, we realise this is part of the whole game called marketing, and in today's market the lack of a new product periodically could be viewed as anything, from mild disinterest on the part of the manufacturer (Apple in this case), to a gross lack of interest, to something as asinine as the company going out of business or lacking funds. "In Rome, do as the Romans do" goes the adage, and Apple has followed this to the alphabet. The Mac Book Pro 13.3-inch is an overpriced-for-its-performance product, if compared to a Windows notebook, and definitely not recommendable solely on this basis. However, Apple users and Mac fans will buy them regardless. We recommend a look at the Core i7 model if performance is your thing, and we should be featuring that shortly.
Specifications: OS: OS X 10.6 (Snow Leopard); CPU: Core 2 Duo P8800 (2.4 GHz); RAM: 4 GB DDR3; Graphics: NVIDIA GeForce 320M; HDD: 320 GB 5400 rpm; display size: 13.3-inch; resolution: 1280×800 pixels
Rating:
Features: 7
Performance: 6.5
Build: 8.5
Value: 6
Overall: 7
| | |
| --- | --- |
| Brand | Apple |
| Model | Mac Book Pro 13″ 2010 |
| Features | |
| Components | |
| Processor | Intel Core 2 Duo P8800 |
| Processor Speed | 2.66 GHz |
| RAM (memory / speed) | 4 GB / 1067 MHz (DDR3) |
| Graphics Solution | NVIDIA geForce GT320M |
| Hard disk space | 320 GB |
| Monitor size | 13.3 |
| Monitor resolution (pixels) | 1280 x 800 |
| Ports and expansion | |
| No of USB ports | 2 |
| No of eSATA ports | 0 |
| No of FireWire ports | 1 |
| No of DisplayPort / Mini DisplayPort | 0/1 |
| Memory Card reader (Y/N) | Y |
| Performance | |
| Speakers (out of 10) | 6.75 |
| Geekbench Overall Score) | 3707 |
| Xbench | 142.6 |
| Cinebench R11.5 | |
| OpenGL | 11.43 |
| CPU | 1.52 |
| Time taken 4 GB Sequential | 108 sec |
| Time taken 4 GB Assorted | 171 sec |
| Price (Rs) | 89900 |
Contact: Apple India
Phone: 080-4140-9000
Email: indiasales@mac.com
Website: http://www.apple.com/in/buy/shop/
Price: Rs. 89,900 (MRP)