Alienware M14x detailed review
The new Alienware M14x replaces the Alienware M15x for high-end enthusiast gamers looking for a slightly more portable gaming laptop that continues to deliver uncompromising performance. Sitting between the M11x and M17x, the Alienware M14x is a 14-inch gaming laptop with a widescreen form factor and enough firepower within to bring the latest and greatest games down to their knees. Let's take a closer look at the Alienware M14x gaming laptop.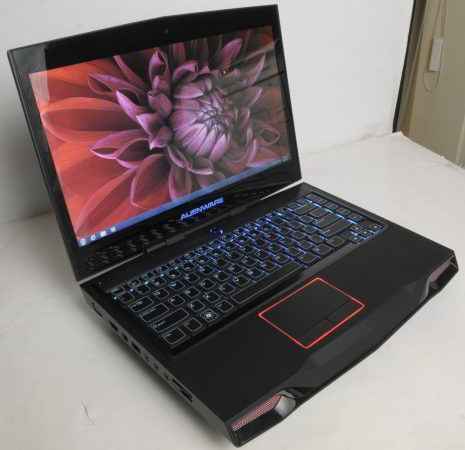 Design and Build:
The Alienware M14x sports a unique style and design which if famously synonymous with Alienware machines, be it laptop or desktops. The 14-inch, widescreen laptop's chassis is made of magnesium alloy and the laptop looks and feels rigidly built with metal almost everywhere (except the glossy screen). But the laptop's slightly curved spine restricts the screen and chassis' central hinge to a small section near the centre, giving the screen a slightly flimsy air. Nonetheless, the M14x's thick, brawny profile with angular edges adds to the premium appeal of the laptop.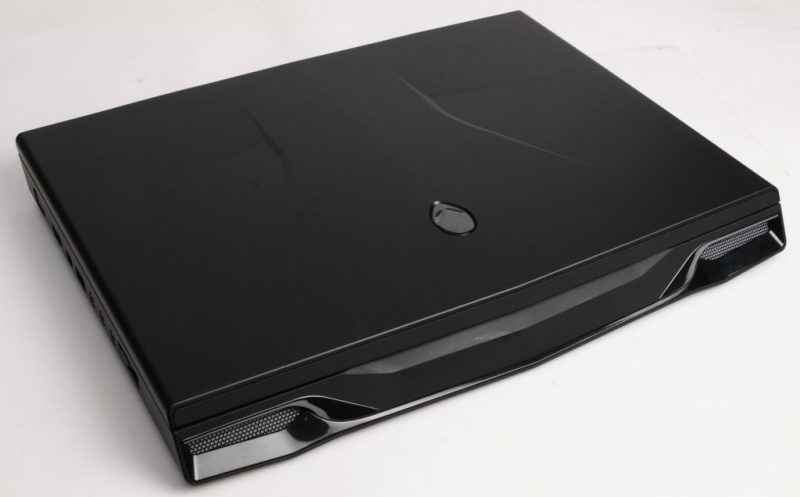 With an 8-cell in-built battery, the laptop weighs just about 3 kg -- heavier than most 14-inch laptops -- and it doesn't win any awards for being slim and trim. But the Alienware M14x is the way it is for a reason and that's to accommodate all the high-end hardware that sits within. It has huge heat vents along the chassis edge and the screen spans edge-to-edge -- much like an iMac -- which blends in well with the Alienware M14x's charm.

Features:
The new Alienware M14x has a 14-inch widescreen WLED display screen that's glossy in nature. And unlike most 14-inch laptops that make do with a 1366x768 screen, the M14x's glossy screen houses a 1600x900 pixel resolution display -- a true 16:9 aspect ratio screen. This enables the M14x to play games at higher resolution resulting in more fun. Its screen has a tiny webcam hole at the top bezel, it's barely visible but the thing comes in handy if you do a lot of videochats over Skype, Facebook or Google . The Alienware M14x's screen is one of the brightest, most vibrant display's we've seen in a laptop for some time -- the brightness and contrast levels are high, colour reproduction very good, and there's very little motion blur which augers well for high octane gaming.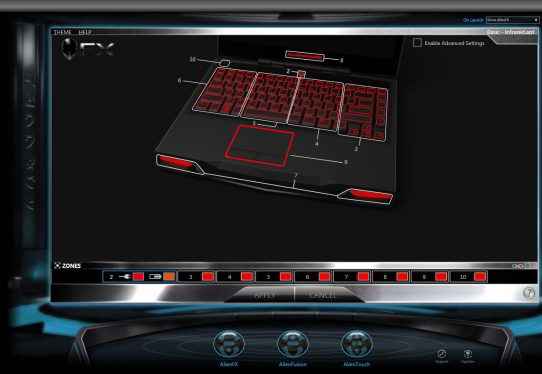 Alien FX Command Center
The Alienware M14x, like all previous Alienware machines we've reviewed, comes with an Alien Command Center software that among other things allows you to customize the gaming laptop's glowing LED lights in a variety of colours and patterns. You can have just the keyboard split in three different sections with unique light glows, the same for the laptop's logo and front vents. No other laptop comes anywhere close to offering the array of LED customization options that Alienware M14x does. It adds to the laptop's overall appeal, no doubt.
Apart from a very good 14-inch display and Alien FX console, the Alienware M14x laptop sports an Intel Core i7-2720QM 2.2 GHz processor, 6 GB of DDR3 RAM, a 320GB hard drive and 1.5 GB Nvidia GeForce GT555M graphics. Quite a potent hardware combination for a laptop. The Alienware M14x has three USB ports, a VGA and HDMI port, 9-in-1 card reader, gigabit ethernet, headphone and mic for connectivity, apart from Wi-Fi 802.11n and Bluetooth for wireless communication. The laptop ships with a 64-bit Windows 7 Home Premium operating system. All good but the only minor complaint we have is that the manufacturer should've offered more RAM and a larger capacity hard drive with the Alienware M14x at its asking price.
Read more about the performance of the M14x, and our verdict, on Page 2...
Performance:
The Alienware M14x's performance is in line with the laptop's high-end hardware parts. With a PC Mark Vantage score of 9,181 and a 3D Mark 2006 score of 12,556, the Alienware M14x has achieved one of the highest scores among laptops we've tested till date. It's a testimony to the gaming laptop's high-powered Core i7 processor, oodles of RAM, fast-spinning hard drive and discrete Nvidia graphics. At this level, most of your day-to-day apps will work well and multitasking will be a breeze. Even 3D video editing and high-end graphics rendering applications can run well on the Alienware M14x's hardware.
Gaming was decent as well — Far Cry 2 at 1600x900, Ultra, 4xAA averaged at 31 fps, while Crysis 2 at 1600x900, Ultra averaged at 22 fps with bit of framing. But importantly, with the Alienware M14x, you will be able to tackle most latest games as and when they release. Not only a contemporary gaming powerhouse, the M14x is also a very good multimedia and entertainment machine, its screen is nice and bright for watching HD 1080p videos, the onboard speakers surprisingly good for pumping out music at acceptable audio levels. As expected, the Alienware M14x's battery life isn't great compared to a mainstream 14-inch laptop — just under 90 minutes while looping a music video. But expect between 3 to 3.5 hours of battery backup while browsing the Web on a conservative power plan.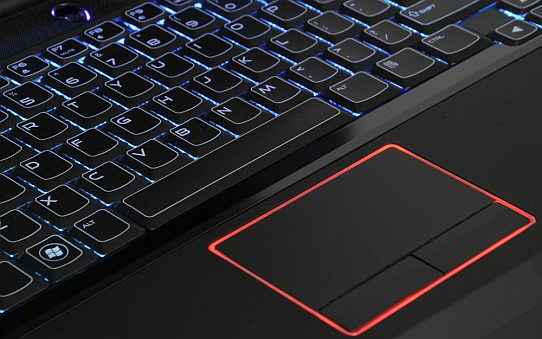 The Alienware M14x gaming laptop sports a backlit keyboard and touchpad. The keyboard has closely packed flat-top keys that are different from isolated, chiclet-styled keys. All the same, the keys are a delight to type on and great to use, day in day out. The keyboard deck has no flex to speak of and every key's feedback is very good. Even in complete darkness, the keys are visible under a variety of backlighting options. The laptop's trackpad has an LED strip illuminating along its four edges, and its very good for use -- even while gaming. The trackpad's two isolated mouse buttons are good to use as well.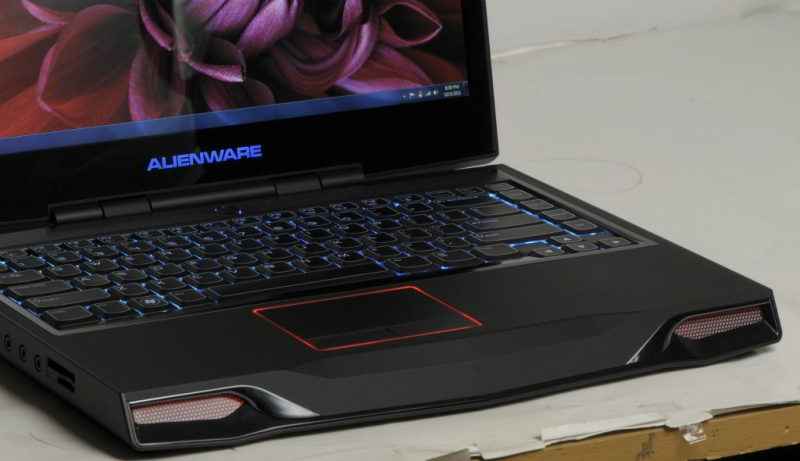 Verdict
The Alienware M14x manages to fill an important gap in Alienware's mobile gaming offerings, with a laptop that's easier to carry around than the bulky M17x and performs as well. The laptop has a pretty formidable hardware setup, is very well built, and offers all the regular connectivity features. And of course, none come close to matching the Alienware M14x's unique aura and charm that is one of its kind. Overall, a very good gaming machine well worth its price.
Pricing: Rs. 94,500

Overall Rating: 4.5 out of 5
Features: 4 out of 5
Build: 3.5 out of 5
Performance: 4.5 out of 5
Value: 4 out of 5
Contact Information for Product Enquiry: 1800-425-8118 and 080-2510-8983 / www.alienware.co.in
Test Scores Log Sheet

| | | |
| --- | --- | --- |
| Manufacturer | | Alienware |
| Model | | M14x |
| PC Mark Vantage | | |
| | PCMark Score | 9181 |
| | Memory Score | 5246 |
| | TV and Movies Score | 4982 |
| | Gaming Score | 7862 |
| | Music Score | 6520 |
| | Communications Score | 11552 |
| | Productivity Score | 7406 |
| | HDD Score | 9452 |
| 3D Mark | Overall Score | 12556 |
| | SM 2.0 | 4977 |
| | HDR/SM 3.0 | 4893 |
| Cinebench | Maxxon Cinebench R11.5 (CPU Score) | 5.33 |
| Battery Life | Battery Meter (in mins) | 86 |
| Real world | Speaker volume (at 50%) | 7.5 |
| | Speaker clarity (at 100%) | 8 |
| | HD video playback test (So 10) | 7.5 |
| | WinRAR 3.9 (Compression / Decompression) | 4274 |
| | 4GB single file copy (secs) | 110.2 |
| | 4GB folder files copy (sec) | 128.2 |
| | 100 MB File Conversion (VOB-to-DivX) (secs) | 29.87 |
| | | |
| Price | | 94500 |