AstroStar Laser Projector Cosmos Light Lamp - your own personal planetarium detailed review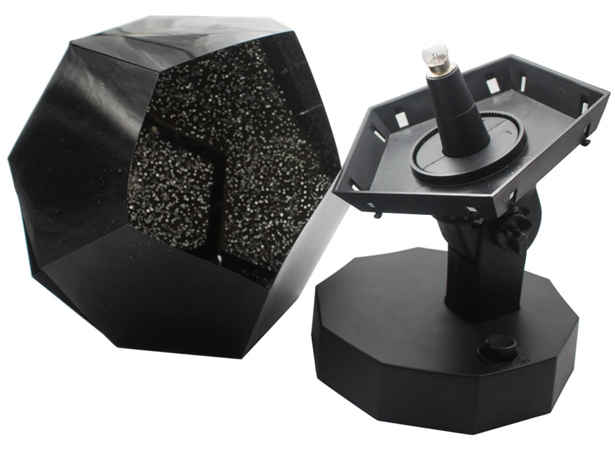 Don't roll your eyes like that, I didn't make up this name (I'm not that good). This device, which I shall hereon call the AstroStar for short to preserve my sanity, has been thus named in typical "Engrish" fashion by its manufacturer, an obscure company somewhere running a Chinese sweatshop. What we're more interested in however, is what it is capable of doing.
At some point in our lives, most of us have looked up at the star-filled sky and wondered what lies out there. This curiosity to know what lies beyond has led to many an adventurer trotting off into unknown territory. With most of the world now mapped out before us, outer space remains the final frontier for mankind. It cannot be denied that a starlit sky has a hypnotizing beauty all its own, and many hours can be spent lying on your back in a grassy field and appreciating the awesome workings of nature. Sadly, the side-effects of urbanization means that us city-dwellers are hard-pressed to find a grassy field that has either not been encroached upon by slums, or isn't an open-air toilet. Moreover, even if you do manage to find said field, the high levels of pollution and bright city lights together combine to obscure all but the brightest stars. What is a poor stargazer to do, then? Head out to the countryside — if you can find the time from your hectic life, that is — or visit the nearest planetarium. Both options require going out of your way and taking time out, making them rather unviable.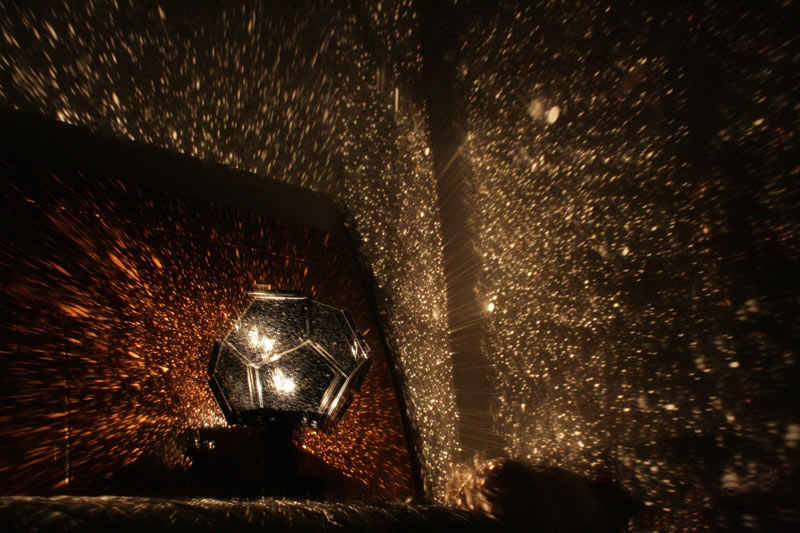 Before you get depressed at this sad state of affairs and try to jump off a cliff and into the nearest space-time portal, let me hastily assure you that there is another solution: bring the starlit sky into your home, courtesy of the AstroStar. This little miracle of technology is basically a low-powered bulb completely enclosed in a housing made of dark film, which does not let any light out. However, on its surface are present thousands of tiny dots where the film is not present. The size and location of these dots have been mapped to correspond to the stars in the night sky as seen by the human eye. When you turn on the lamp, the light escapes through these points, hits the nearest surface (either a wall or ceiling), and voilà! The night sky is projected right on your bedroom wall! The AstroStar even has an angle adjustment to select the latitude you live in, as well as a rotary setting that changes the night sky according to the time of the year. Is scientific progress amazing or what!
The applications of such a gadget simply jump out at you. First, any kid you buy this for is going to go ape-shit over it. You will instantly become that kid's hero, guaranteed. If you don't like kids, no problem. Place this little doohickey in your bedroom, turn off the lights, blindfold your girlfriendwifemistress, lead her into the room, and remove the blind with a flourish. Add scented candles and soft music for added effect, and she's like putty in your hands. In the interests of scientific research, I personally tested this procedure on multiple "test subjects", and in each case, the reaction was utter astonishment and awe as they beheld the pretty points of light on the ceiling. If you dislike kids and are single, no problem. Before you fall off to sleep at night, turn on the AstroStar and pretend that your bed is actually a grassy field and the draft from your AC is actually a soothing zephyr caressing your brow; you'll sleep like a baby. If you dislike kids, are single, and aren't the outdoors type — well, I guess this gadget isn't for you.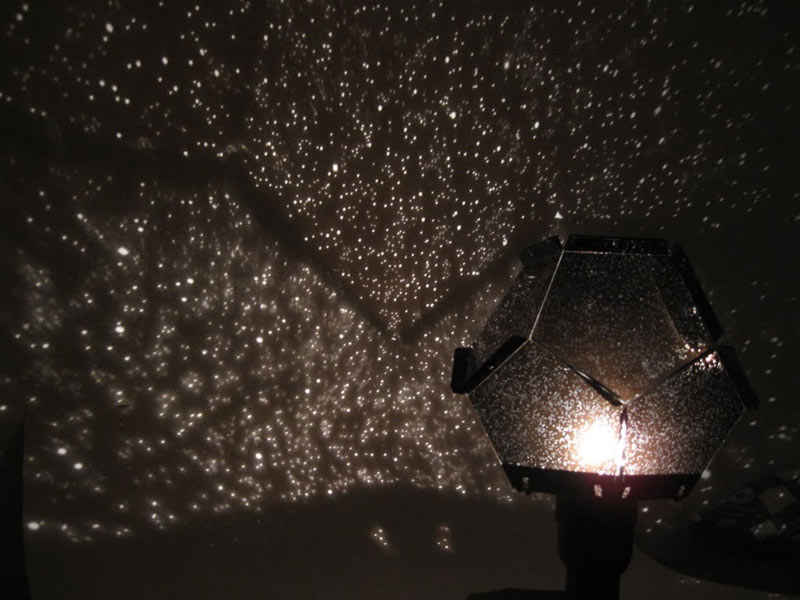 The AstroStar is available on eBay.com from many Hong Kong-based sellers for the princely sum of $6 (~Rs 700), including shipping right to your doorstep. If this sounds too good to be true, be aware that as with any other Chinese-made product, there are several caveats. First, you have to assemble it yourself. This is a lot easier than it sounds, and if you follow the simple instructions correctly, shouldn't take more than an hour. The problem is, the instructions are in Chinese. However, English instructions are available online for free from the eBay pages of US-based sellers, such as here: http://tinyurl.com/badjag. If you can't find said instructions, you can buy the AstroStar from a US-based seller, though it'll cost you three times as much. But really, all it takes to decipher the instructions is a little common sense, and plenty of patience.
Wait, there's more. The device requires two AA batteries to run, but even so, the lamp is very weak. To get the full effect of the projector, your room needs to be absolutely dark, with no other source of light. Also, the lamp is a real battery-hogger, so rechargeable batteries are highly recommended. Finally, the projected sky corresponds only to the northern hemisphere, so if you ever travel to Australia, don't gift this item to an astronomer there, or he'll be very upset and likely stab you multiple times. Ordinary people won't know the difference, so you can safely gift it to them. Happy stargazing!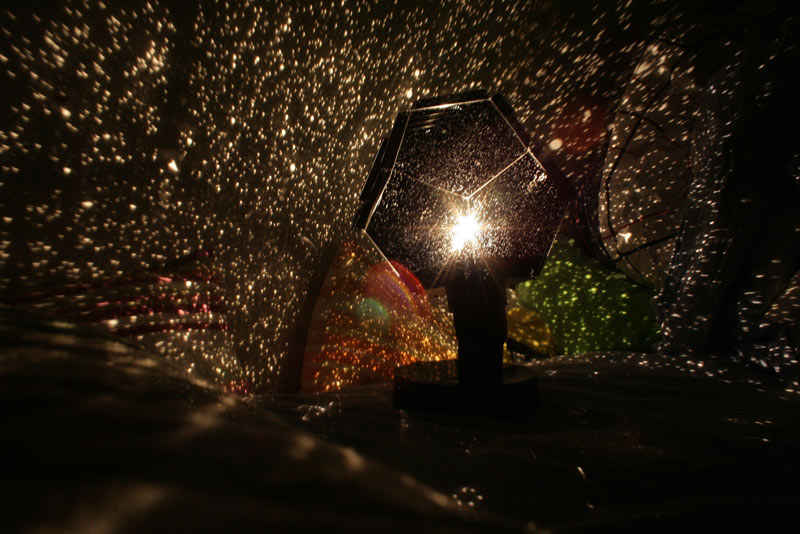 What We Like: Creates a beautiful projection of the night sky in your bedroom; a great gadget for a ridiculously low price. Tested to work as a romantic seduction tool — results not guaranteed. We can't really say if it's accurately depicting the night sky, or if it's just a bunch of randomly shaped and placed points of light. Either way, it looks kick-ass.
What We Dislike: Requires assembly, and total darkness to operate. Consumes batteries like there's no tomorrow.
Rating: 9/10
Price: $6 (~Rs. 700)
Website: www.ebay.com (search for "astrostar")