Yurbuds Venture Talk detailed review
Towards the end of last year, those of us actively tracking the audio space received news of Harman Kardon acquiring a St. Louis based maker of niche headphones. Since then we've been eagerly waiting to try out their sports focused audio gear; so when a batch of Yurbuds headphones came to the test center, a couple of geeks were forced to put on their running shoes.
Right from the word go you can tell these aren't your run of the mill in-ears. The Venture Talk brings to the table certain unique features that its target clientele will definitely appreciate. Take for instance the fact that the headphones are guaranteed to never fall out. How? We'll get to that in a bit.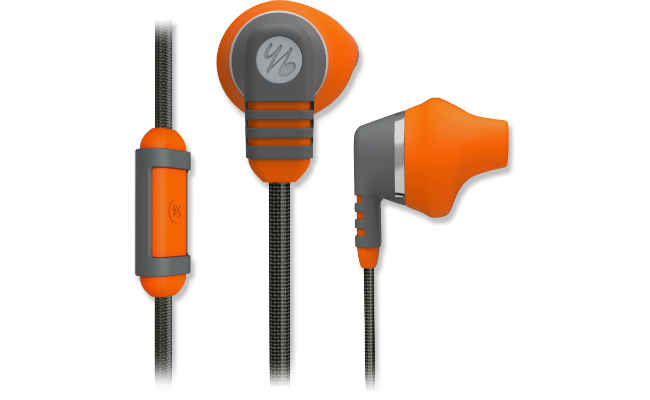 Let's talk a little more about the design first – it certainly is unique, to say the least. The silicone tip that goes into your ear canal is shaped like a tube unlike the normal buds that we are used to. And the insertion procedure is a little complicated. It's got a patent pending Twist Lock feature which is not easy to figure out right off the bat. But follow the instructions in the video and voila, the headphones indeed get firmly planted in your ear. Forget about bumps from high impact running, they really don't come off by tugging on the cord too!
The build quality is quite good. The Venture Talk comes with IPX5 water resistant certification and tangle-resistant, rubberized woven cords. For safe storage, the buds click together magnetically and you even get a high quality carry case.
In terms of pure aural performance they fall slightly behind something like say the similarly priced Audio-Technica ATH-CJX9, but not by a lot. The Venture Talk is designed to let in some ambient sound, which for athletes running on the road is a good thing as it keeps them aware of their environment. This inherent non-seal design is perhaps the reason why the bass isn't very tight. It's present, no doubt, but it's not the hard hitting accurate kind we've grown used to. But the rest of the spectrum is reproduced decently enough. You have a fair amount of detail in the highs and in this outdoorsy sports-oriented use case, the trade off between sonic performance and other features might well be worth it. You've got the superlative comfort, rugged build and the lock feature that ensures they won't come off even in your most rigorous workouts. If you're specifically looking for headphones for your daily run or your gym sessions, the Yurbuds Venture Talk is certainly worth considering.
Specifications
Driver size: 15mm
Frequency response: 20Hz-20kHz
Cord length: 1.2m