VERDICT:
The Yurbuds Focus 300 earphones are available for Rs. 3,000 and they'd be a better buy if they were priced below Rs. 2,000.
The Yurbuds Focus 300 is one such product that's designed for runners and claims that it's "guaranteed never to hurt or fall out". Let's see how it performs in our review.
Build & Design
Despite what Yurbuds claims, I was never fully comfortable wearing the Focus 300. The right earbud especially didn't fit well which meant that I was forced to push in the earpiece resulting in discomfort but that's because I have a wierdly shaped right ear. When I gave the Focus 300 to a non-mutant colleague, he reported that the right bud was fitting him fine but that it still some time to get the perfect fit. The Focus 300 comes with large rubber flanges that fit over an orthodox earbud modules (as opposed to in-ear modules). This means that the earpieces are actually supposed to sit in the hollow of your ear with the flange nozzle fitting into your ear canal.
This is what the Focus 300s look like when worn on a normal right ear: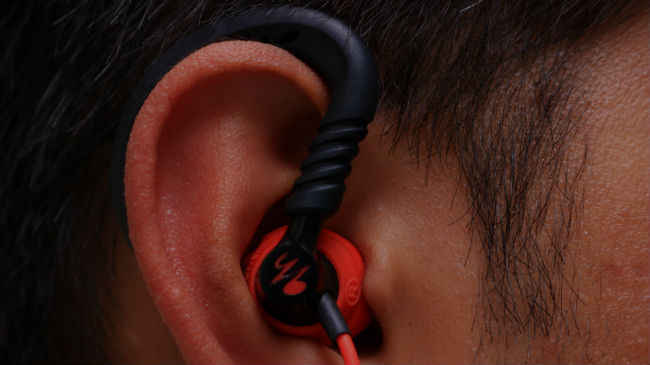 And this is what it looks like on my deformed right ear: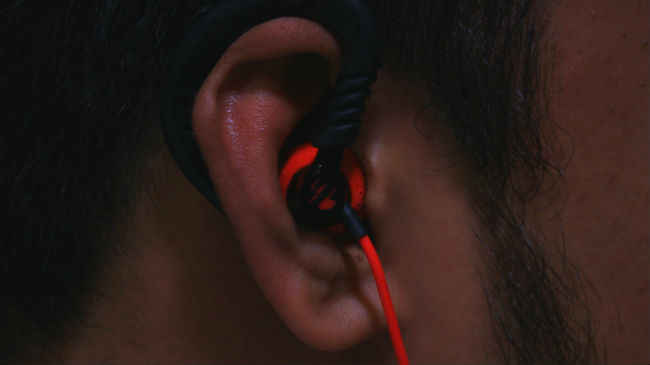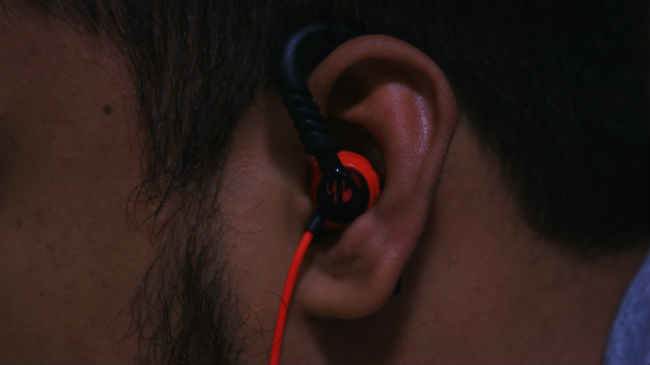 To ensure that they don't fall off when jogging, the Focus 300s feature a clip on design and the clips that are supposed to go behind the ears are made of flexible rubber and are removable. As a result, theoretically, you should be able to twist these clips so that they fit perfectly behind your ears. However, as with the earbud, the right side clip wasn't able to properly hook behind my right ear (I must assure concerned parties here that the rest of my anatomy is normal) while the left clip did so fine.
Yurbuds does claim that if the earphones don't fit you well, you can send in a photo of you wearing them and the company will replace your unit with one that fits you well. However, I'm not sure of how good (or bad) its service infrastructure in India is to live up to that promise.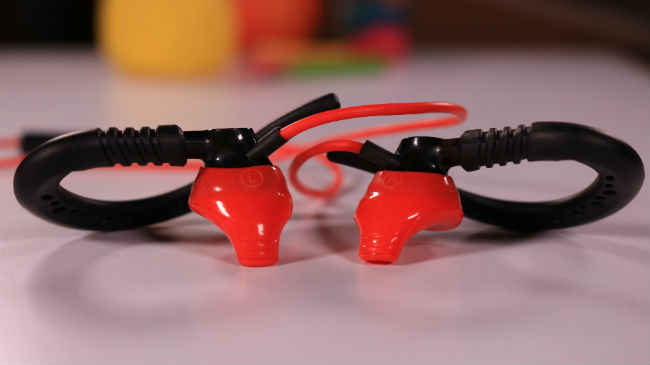 Once hooked on, the Focus 300s do stay in place even when your head is bobbing about. The Focus 300 primarily uses rubber to stay resistant to sweat and has a small in-control tab fitted on the 1.2 metre long cable. You can use this control to play/pause music or receive calls and it works without issues. When you're not listening to music you can hold the Focus 300s in place behind your neck with the help of magnets fitted into the back of the earbud modules.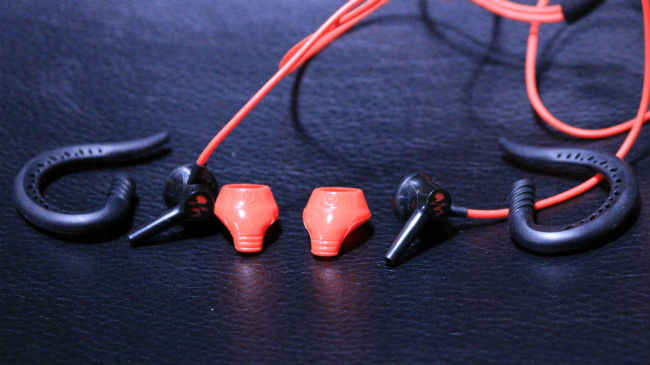 Performance
I didn't expect much in terms of audio quality from the Focus 300s and sure enough, they lived up to those expectations. The overall sound quality took me back to my old Koss KE7 earbuds, in that they were average on all counts. The Focus 300s have an obvious preference for bass, but it handles the low-end without much punch. The lows tend to bleed into the mids and the highs sound very subdued. On the other hand, the Focus 300s are reasonably loud and clear for both music and calls.
One issue that I must point out occurs because of the Focus 300's rubber flanges. These flanges fit loosely over the earbud modules and tend to create a 'sticky noise' if they aren't perfectly fitted into the ears. This is accentuated when sweat runs into the ear and becomes an annoying distraction when listening to music.
If you ignore the fitness angle for a second, the Focus 300s aren't recommendable as daily use earphones, especially keeping in mind how much they cost.
Bottomline
The Yurbuds Focus 300 earphones are available for Rs. 3,000 and they'd be a better buy if they were priced below Rs. 2,000. If you're looking for earphones to accompany you on your jogs, then I'd recommend you look at the Audio Technica ATH-CKP500 WH Sonic Sport that costs about Rs. 500 less or the Skullcandy Method which costs about Rs. 1,000 less.