VERDICT:
Barring the issues with buffering of videos, the WD TV Live is an extremely feature-rich HD media player capable of doing Wi-Fi as well. But at Rs. 7990, we felt it a bit overpriced.
Features and Design
The first thing that will strike you about the WD TV Live is its sheer size. At just 30mm in height and at 125mm at its longest side alongwith the light weight makes it quite portable. The dark grey plastic body has a matte finish throughout except for the left hand rectangular portion in the front which houses the receiver and status indicator, which is glossy black in colour. There is just a single USB port on the front. Coming to the rear side, it has the power connector, an optical audio out, a LAN port, an HDMI port, a USB port and finally a composite AV out port. The biggest USP of the WD TV Live apart from its very portable size, is the Wi-Fi support.
On connecting it for the first time, it will prompt you to connect to the wireless network that you are using. After connecting to the network, make sure you download the latest firmware.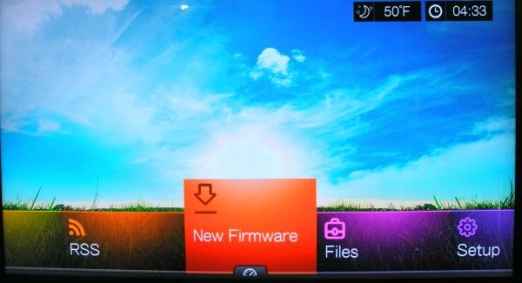 The Mochi user interface, which was seen on the WD TV Live Hub, makes a comeback on the WD TV Live. The home screen has the Dashboard which has a beautiful background (which is customisable). There are options such as New Firmware – for downloading the latest firmwae; Files – which is a file explorer of sorts; Setup – for customising audio or video settings, music settings, photo settings among others. Photos, Music and Videos cull the respective media from the storage devices and you do not have to individually scour individual folders. Services comprises 12 web widgets including YouTube which streams content off the web.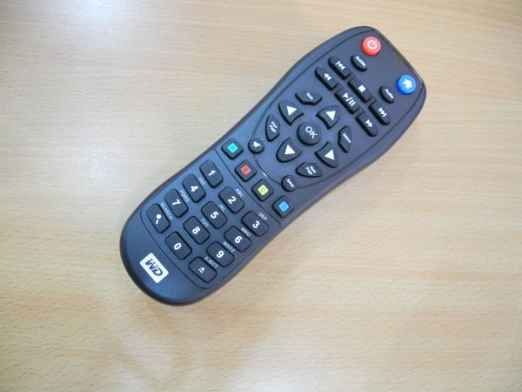 Performance
The WD TV Live was connected to a 55-inch HDTV using an HDMI cable. It takes between 5 -10 seconds to startup. The compiling of media library is an annoying process as it seems to take ages depending on your drive capacity and the content on it. For instance it took a good minute to compile the content on our 750GB test drive which had around 400 GB of content. While this was happening, at times we also experienced that the WD TV Live would not respond to any commands from the remote control making it a very frustrating experience indeed.
Viewing HD content was not flawless at 720p or 1080p but the DVD resolution, as expected, appears stretched. Upscaling content was not an issue. Colour reproduction was quite good. There wasn't any noticeable banding of solid colours. Video quality was good and we did not exprience any skipping of frames or unwanted noise in scenes. Detailing while watching 'Alice in Wonderland' was quite good and colours were very vivid.
Visit the next page to read more about the WD Digital TV Live's performance, and our verdict…
The remote control has a great build quality, but the buttons were a bit too hard to press on. This issue is magnified when you have to used the virtual keyboard, which is a pain if you are typing out long sentences. So status updates on Facebook will be less painful if you use a dedicated keyboard, thereby forfeiting one USB port. Layout of the buttons is quite intuitive and you will get used to it in no time.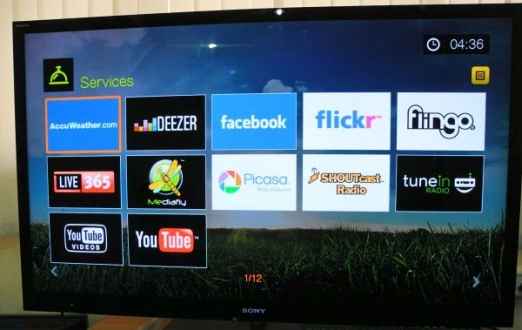 Setting up the media server is quite easy and once you are connected to the wireless network, the WD TV Live will start showing up in your network shares. You can set a login ID and password, to protect the storage drive connected to the WD TV Live from unauthorised access. The WD TV Live can be paired with your desktop or laptop as well, so that you can play content off your system.
Out of all the web services, some of them will require long load times. first we thought it must be a wireless network issue, but even on connecting a dedicated LAN cable, some of the services were still awfully slow. The YouTube widget behaved very strangely, as far as buffering went. Say for instance you are on 3.50 and the buffering slows down for whatever reason, then if you want to go back and watch the video from the beginning, then you will end up loosing all the buffer upto that point. Which is very wierd. And we just dont see any point in having two YouTube widgets!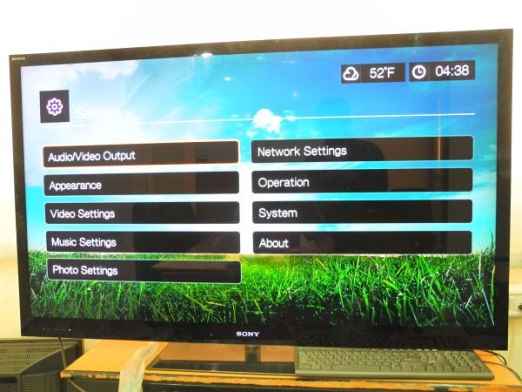 Some widgets such as Live 365, tune-in radio need registration. We liked how the interface of the WD TV Live is part of some widgets. Tune-in radio allows you to connect to radio stations across the world. The radio widgets can be playing in the background while you want to surf widges such as Facebook, Flickr or Picassa. Fling is another web TV service that was impressive, although switching between channels is an annoying experience. Also it takes over 15 seconds to go from the Fling UI to the Home page.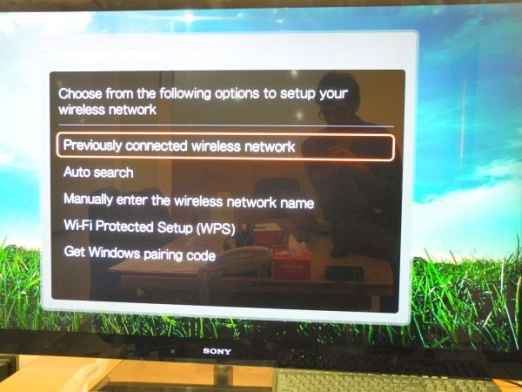 Verdict
Barring the issues with buffering of videos, the WD TV Live is an extremely feature-rich HD media player capable of doing WiFi as well. We felt that at Rs. 7990 it is a bit overpriced. It takes quite a bit of time to sort out media according to file type and size of HDD, but switching between content is easy. Video quality was flawless. The user interface is quite easy to navigate and you can also customise certain aspects of it. There are a lot of web services offered which will keep you entertained even if you arent watching any content off your drive or network. But please invest in a dedicated keyboard if you plan to use Facebook to update your status messages.
Contact Information
Western Digital India
Email: omar.farooq@text100.co.in
Website: www.wdc.com
Check out more images of the WD TV Live, and its interface, below: