VERDICT:
So should you go for it? Short answer: yes. Long answer: technically you could get a slight improvement in pure audio performance if you invested 12k in to something else like say a studio-grade monitor from AKG or Audio Technica. You could also pick up the Harman Kardon CL as a good substitute. But would you get the rugged appeal, the portability or style? Unlikely.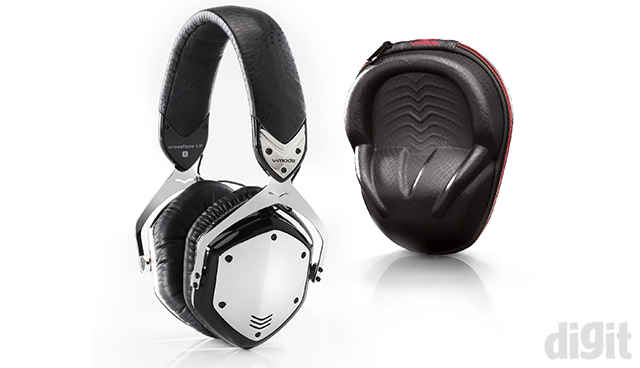 Design and features
The hard shell case that comes with the V-Moda Crossfade LP is quite something. It's form fitting and looks right out of a sci-fi movie, we kid you not. Despite being such a snug fit there's a little room left inside for a flash drive and they throw in a carabiner for you to clip the case to your backpack. On the looks front a lot can be said. The angular design and lavish use of chromed metal parts gives it that certain Transformer-esque appeal.
The metal shield on the outer earcups comes in five base colours and a whole bunch of texture variants. To add to the customisability of the device you can even choose to engrave from a list of premade symbols. If this is not enough for an additional cost you can laser-engrave your logo, favourite team or whatever you want.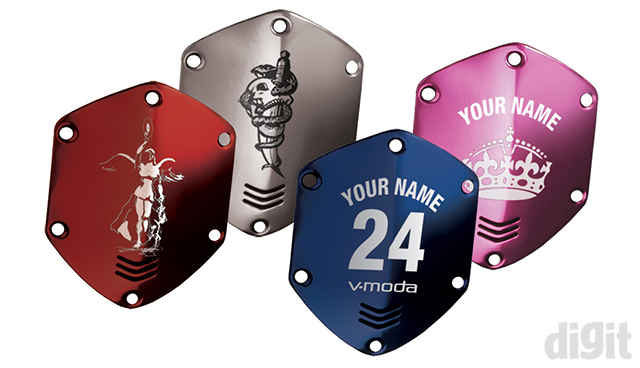 Performance
Thankfully beauty isn't just skin deep here. The headphones use a headband that is supposed to be "virtually indestructible", the cable is kevlar-reinforced, and it can withstand drops. Yes, we did drop test it. The most important and redeeming feature however is the sheer audio performance. We'd put it in the league of Harman Kardon CL and some of the better Logic3 headphones we've tested in the past. The bass isn't overpowering but remains fairly accurate and the highs and mids are well represented.
Specifications
Driver size: 50mm Dual-Diaphragm
Weight: 260 grams
Sensitivity: 105 dB @ 1kHz 1mW
Frequency Response: 5 – 30,000 Hz
Impedance: 32 ohm